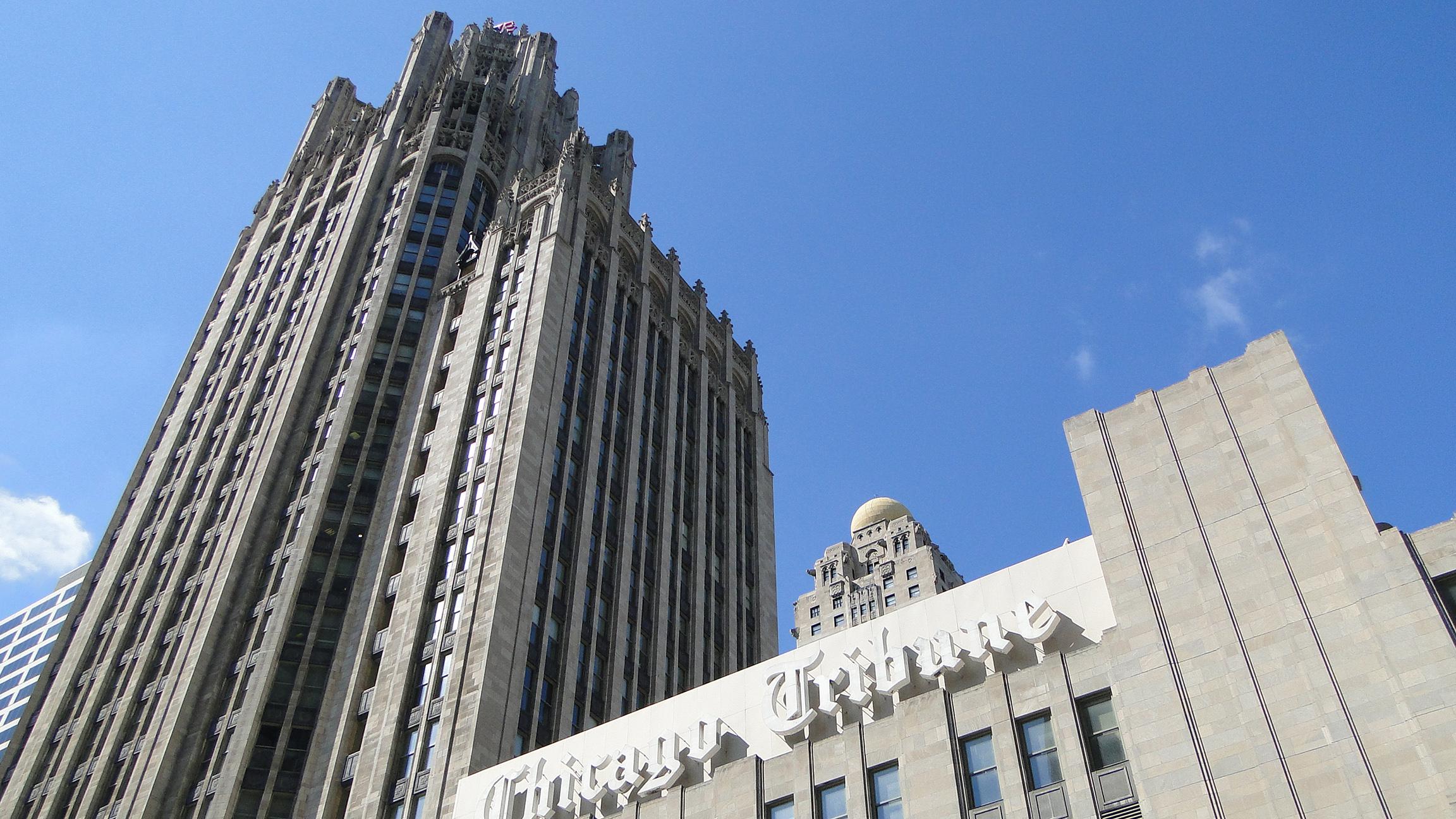 (Adam Jones, Ph.D. / Wikimedia Commons)
Embattled former Tronc owner Michael Ferro has sold his remaining shares in the media company, which owns the Chicago Tribune and other newspapers across the U.S., to McCormick Media LLC, according to an SEC filing that came late Friday afternoon. The company is registered to Sargent McCormick, an heir of storied former Tribune owner Colonel Robert McCormick. According to the filing, McCormick Media is an offshoot of Harvester Trust, an organization that says it "perpetuates the legacy of the McCormick Reaper and what became the International Harvester Company."
Ferro was the largest shareholder in Tronc, according to Bloomberg, even after he stepped down as chairman last month as allegations of sexual harassment were published in Fortune magazine. A source close to the deal says McCormick approached Ferro in the last several weeks with an offer to buy the shares, and paid well above market price at $23 per share. (Tronc has been trading between $16 and $18.) The source says McCormick was interested in taking back a legacy brand for the McCormick organization.
The pending sale happens as the Tribune newsroom this week announced plans to form a union. Journalists there have blasted the paper's ownership, saying that it has jeopardized their ability to do great work and that raises and cost-of-living adjustments have been virtually non-existent in recent years.
Ferro also had a consulting agreement with Tronc to pay him $15 million over three years, but it was not immediately known what would happen to that as a result of Friday's pending sale. The source said he expected it to be part of the final deal.
McCormick and his lawyer on the transaction, Gregory Hummel, were not immediately available for comment.
Follow Paris Schutz on Twitter: @paschutz
---
Related stories:
Chicago Tribune Staffers Move to Unionize
Ask Geoffrey: What Happened to 'World's Greatest Newspaper'?
Tribune Finds Poorer Black, Latino Communities Pay Most for Water
---