The number of fatalities in Illinois since late March linked to synthetic cannabinoids has increased to three, according to the Illinois Department of Public Health.
Two of the men were in their 20s and one was in his 40s, the department said.
While investigating one of the fatalities last week, the Cook County Medical Examiner's Office said it detected broadifacoum, a lethal anticoagulant often used in rat poison. The cause of death in that case is pending, though officials say excessive bleeding was found during the autopsy. The patient, a 22-year-old man, was pronounced dead March 28 at Advocate Christ Medical Center.
Since March 7, 107 people have been hospitalized for severe bleeding after using synthetic cannabinoids, according to IDPH. The majority of cases were reported among 25-34 year olds (34), followed by 35-44 year olds (25) and 15-24 year olds (21). Symptoms have included coughing up blood, blood in urine, severe bloody nose and/or bleeding gums, according to the department.
"Each day we've seen the number of cases rise," IDPH Director Nirav D. Shah said Monday in a press release. "Synthetic cannabinoids are unsafe. They are not regulated and people don't know what chemicals may be in them, like rat poison. While efforts are underway to get the contaminated drugs out of circulation, it's possible they could re-emerge. We urge people not to use synthetic cannabinoids—now or ever."
Often sold as Spice, K2 or fake weed, synthetic cannabinoids are man-made chemicals that act on the same brain cell receptors as the main active ingredient in marijuana (tetrahydrocannabinol, or THC), according to the Centers for Disease Control and Prevention. The drugs are not regulated and a steady flow of new ones, with unknown health risks, become available each year.
Numerous cases have tested positive for rat poison, which is interfering with the body's blood-clotting abilities, says Illinois Poison Center Medical Director Mike Wahl. "Little things that would normally clot don't clot, and your body can't heal itself and you end up with severe bleeding," he said.
Health officials are urging people to not use the drugs, which can be smoked, ingested or mixed into liquids for e-cigarette use – even if they've used them in the past.
"We know that there's a batch of this product that's very unsafe, potentially life-threatening and we don't want people experimenting with them," said Chicago Department of Public Health Chief Medical Officer Allison Arwady. 
Of the 107 cases linked to severe bleeding, the majority have occurred in Tazewell County (32), followed by Chicago and Peoria County, each with 29 cases.
Anyone who has a reaction to synthetic cannabinoids should call 911 or go immediately to the emergency department, according to IDPH. Officials also urge patients to inform their health care providers about a possible link between their symptoms and synthetic cannabinoid use.
Treatment includes intravenous or oral doses of vitamin K, depending on the location and intensity of the symptoms, according to Dr. Patrick Lank, a medical toxicologist who works at Northwestern Memorial Hospital.
After a patient is discharged from the hospital, they'll have to continue medication and undergo regular blood tests "till the toxin is excreted from their body, and that could take several weeks or months," Wahl said. If a patient were to stop taking medication too soon, they could develop severe bleeding within two days.
Health officials are also urging patients to share information about where they purchased the drugs as IDPH and CDPH continue to investigate the outbreak and try to identify common products and determine where they were obtained.
Synthetic cannabinoids can be found throughout the state and U.S. in convenience stores, gas stations, novelty stores, drug paraphernalia stores and online, according to IDPH.
Contact Kristen Thometz: @kristenthometz | [email protected] | (773) 509-5452
---
Related stories: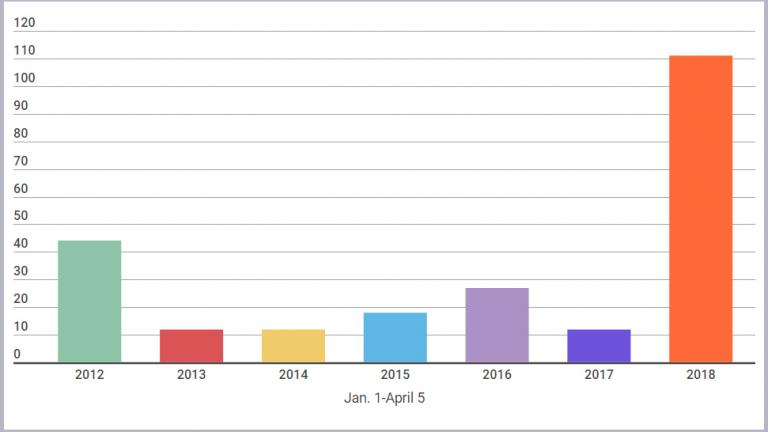 Reports of Illness Linked to Synthetic Cannabinoid Use Surge in 2018
April 6: In the first 95 days of 2018, there have been 111 cases of illness related to synthetic cannabinoid use in Illinois, according to the Illinois Poison Center. Episodes of severe bleeding are driving the bulk of that increase.
---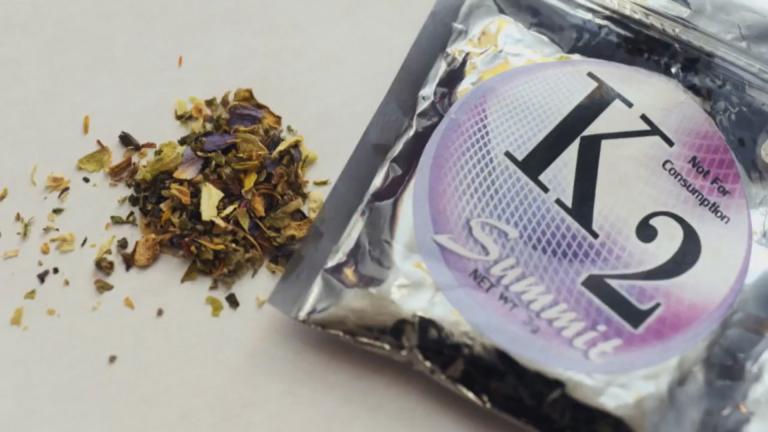 70 Cases of Severe Bleeding in Illinois Linked to Synthetic Marijuana Use
April 3: Health officials on Tuesday are again urging people to avoid synthetic cannabinoids – even if they've used them in the past without incident. The drugs "are not a safe alternative to marijuana" and "probably more toxic," said Illinois Poison Center Medical Director Mike Wahl.
---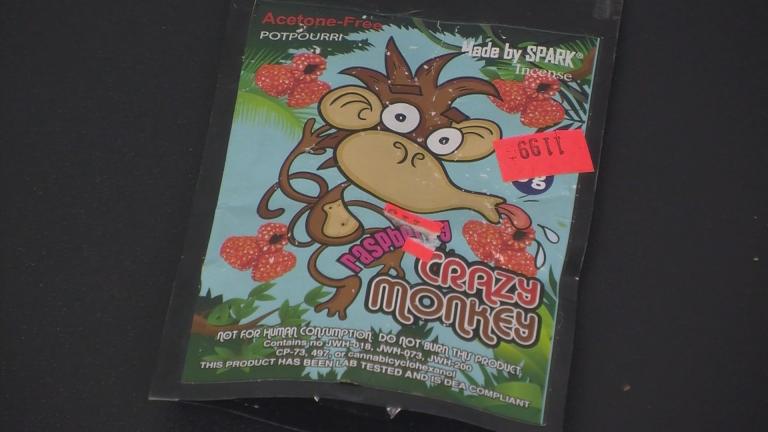 3 Charged for Allegedly Conspiring to Sell Synthetic Marijuana in Chicago
April 3: The U.S. attorney's office charged three people Monday with federal drug offenses for allegedly conspiring to sell synthetic cannabinoids at a West Side convenience store.
---