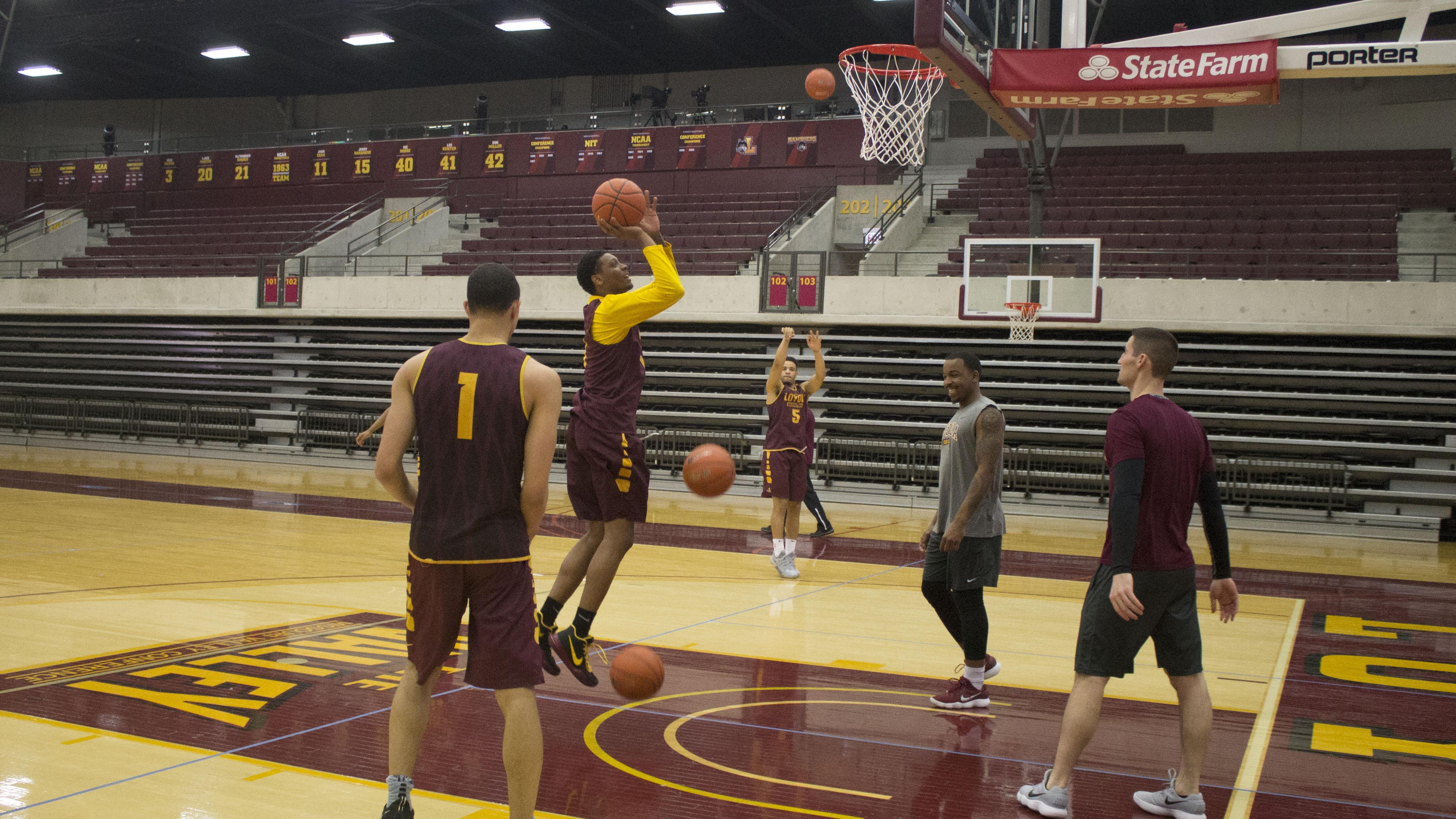 (Virginia Barreda / Chicago Tonight)
Loyola University Chicago men's basketball team is headed to the Missouri Valley Conference (MVC) tournament this weekend after clinching the No. 1 seed. The team also won the outright conference title Feb. 21, beating Southern Illinois University Carbondale—a victory Loyola has waited for since the 1984-85 season.
Loyola finished the regular season with a 25-5 overall record—its most victories since going 27-6 and making a trip to the NCAA Sweet 16 in 1984-85.
The MVC is the nation's second-oldest NCAA Division I conference in college athletics. The MVC tournament, frequently called Arch Madness, is the postseason men's basketball tournament that takes place in early March.
This is the first time the Ramblers have won the top spot in the tournament since they joined the MVC in 2013.
Head coach Porter Moser said the entire season has been about the process of getting better and he's proud of how his players have advanced the program. 
"Some people asked me do we feel like we have proven that we belong to the Valley because there was a negative wave of acceptance when Loyola, five years ago, went into this league," Moser said. "This year we are happy the conversation is we have a chance to win this thing."
While Moser is confident in his team, he said they can't lose sight of the challenges still to come.
"I think we've gone all along of saying we've got to take care of what's right in front of us; control what we can control," he said. "We've got our work cut out for us and we've got to focus in on that."
The top five players this season, averaging double-digit points per game, are redshirt junior guard Clayton Custer, freshman center Cameron Krutwig, junior guard Marques Townes, senior forward Donte Ingram and senior forward Aundre Jackson. Custer has also been voted the Larry Bird MVC Player of the Year.
Ahead of this weekend's tournament Townes said he's confident in the team. "We have a group of guys who are hungry and want to win and are doing all the small things in the process to win," he said.
The Ramblers are scheduled to play their first game at noon Friday at the Scottrade Center in St. Louis, where they'll face either University of Evansville (No. 8 seed) or the University of Northern Iowa (No. 9 seed), which face off Thursday night.
---
Related stories: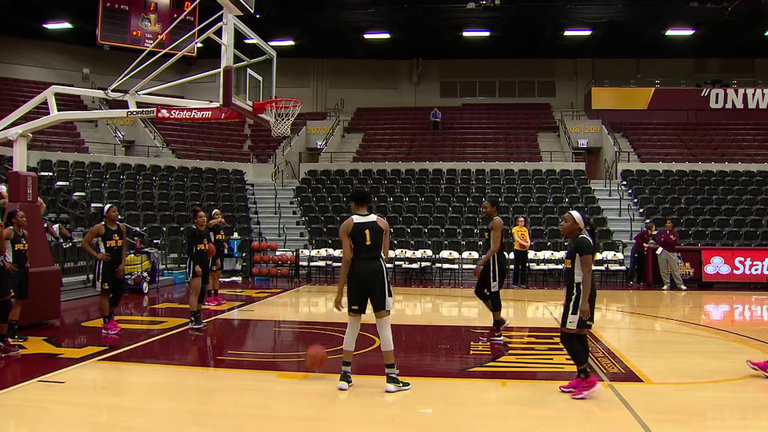 Basketball Hall of Fame Finalist Sheryl Swoopes Heads LUC Women's Team
Feb. 15, 2016: She's been known as the "female Michael Jordan," but basketball legend Sheryl Swoopes has made her own name as a trailblazer in women's basketball. No longer playing professional sports since 2011, she's now coaching the women's basketball team at Loyola University Chicago.
---