On Monday, Illinois Gov. Bruce Rauner called House Speaker Michael Madigan a "crook."
Wednesday, Rauner will give a State of the State address with a theme of "bringing Illinois back" through collaboration and job creation, which he'll say cannot be accomplished via partisan sniping, according to a source with knowledge of the speech.
One passage: "Throughout our history, Illinois has been a magnet. If you wanted to till the soil, lay a brick, build a building, make a deal, super compute, you name it ... you could find work in Illinois, afford a home, and rely on the public schools to educate your children. Today, we have an opportunity to turn yesterday into tomorrow, and given its assets, make Illinois the powerhouse job creator it should be."
At the same time, the Republican is expected to lay out a new proposal targeted directly at Madigan by prohibiting lawmakers from working as property tax attorneys.
Madigan, who is also chairman of the Democratic Party of Illinois, is a property tax attorney at his Madigan & Getzendanner Chicago-based firm.
Rauner alleges Madigan is a "crook" because he says Madigan makes money by using his political connections to get clients whose property tax assessment he appeals to Cook County Assessor Joe Berrios, who heads the Cook County Democrats' association. (Madigan has said that in certain years, he could be classified as having an annual income over a million dollars.) 
Rauner first raised the concept earlier this month, and signed an executive order forbidding legislators from representing clients with cases before the state Property Tax Appeals Board.
Rauner is also expected to once again call for term limits, as he's done in the past – to no avail.
That's another hit aimed directly at Madigan, who has been in office since 1971 and is the longest-serving House speaker in the nation's modern history.
Going into the address, Democrats set their expectations low.
"This is a constant lapse of leadership from a man who keeps saying he is not in charge," Sen. Tom Cullerton, D-Villa Park said Monday. "He is a failed governor. His own party thinks that he's lied to them."
Democrats' disappointment in Rauner is nothing new, but in past speeches, Republicans have had his back.
This time, though, Rauner's primary challenger, state Rep. Jeanne Ives, R-Wheaton, will be in the audience, surrounded by a cadre of conservative Republicans lawmakers who have endorsed her over him.
While Rauner will have the power of the bully pulpit at noon, Ives and the Democratic candidates vying for his job – state Sen. Daniel Biss, D-Evanston, would already have been there but J.B. Pritzker and Chris Kennedy are also expected to attend – are sure to be ready to attack him as soon as it's over. 
Follow Amanda Vinicky on Twitter: @AmandaVinicky
---
Related stories: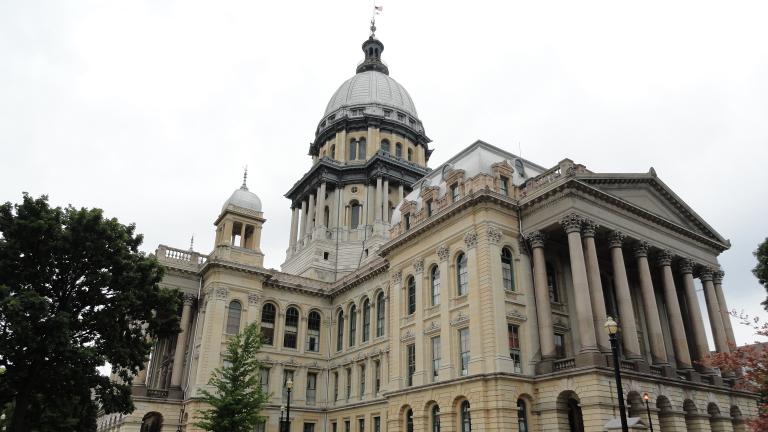 $107 Billion Borrowing Plan Could Save State Pensions
Jan. 30: Lawmakers consider a radical new proposal to solve the state's massive pension crisis. Why they think it's the best way to go.
---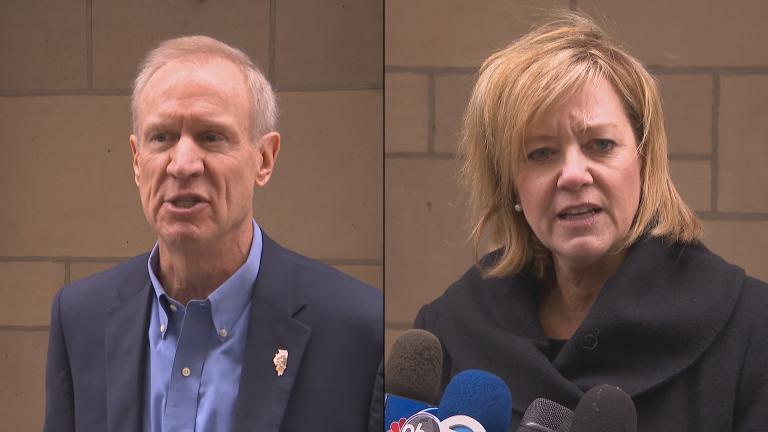 Rauner, Ives Get Heated in Only Primary Matchup
Jan. 29: The Republican candidates for governor squared off Monday for the first, and potentially only, time.
---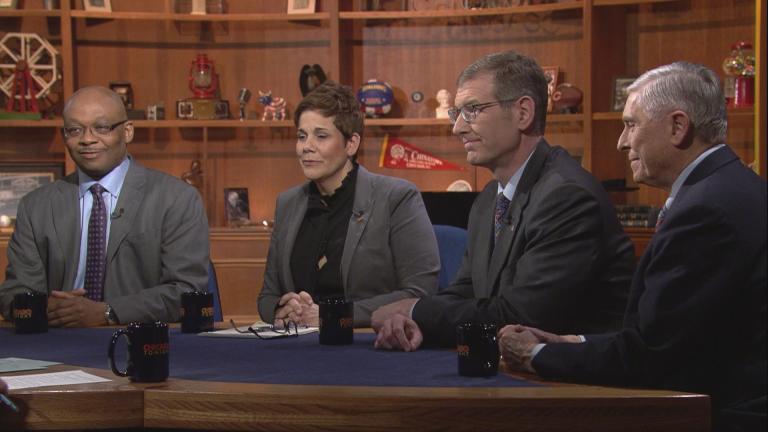 State Lawmakers Preview Upcoming Legislative Session
Jan. 22: The Illinois primary is just eight weeks away. Will state lawmakers dodge controversial issues before the March 20 election?
---