When temperatures drop, as they have this week, most of us take for granted that we'll have not only a warm place to sleep, but a place to keep our belongings safe—and out of the elements.
But for people living on the streets or in shelters, that place is tenuous.
A simple backpack, however, can make a difference.
On a cold, December night, 130 men and women file into Catholic Charities in River North for a hot meal.
With them, they bring their appetites, but also shopping bags, backpacks and even suitcases filled with clothes and important papers.
William Robinson, 64, once had his bag stolen at another local shelter.
"Sometimes thieves come in, they take what's not nailed down," he said.
That bag was a Citypak, made of durable nylon. It was developed by Chicago businessman and music agent, Ron Kaplan, and designed to fit the specific needs of the homeless.
"All the Velcro straps on the bag are very heavy-duty, so if you have it on your back, and you hear somebody opening it up, you'll know someone's trying to get into your stuff," Kaplan told the crowd at Catholic Charities. "There's a zippered compartment (where) you can put all your paperwork, so it doesn't get wet and destroyed."
Kaplan got the idea through his foundation's work, which occasionally took him to shelters.
"All the shelters had food, clothing, toiletries but nothing to put it in," he said.
He leveraged an existing relationship with outdoor brand High Sierra to develop the Citypak, and corresponding nonprofit the Citypak Project, five years ago. Since then, he's taken feedback from the homeless community on ways to improve the bag, and has distributed them to 42,000 homeless or low-income people across the country and in Canada.
"We've never priced these out; we've never sold them," he said. "I would figure it'd be $100 to $125, something like that."
The organizations partnering to distribute the backpacks pay a fraction of the bag's cost: $15 per bag, plus shipping. In the case of Catholic Charities, that's a total of just under $2,000 for tonight's distribution, paid for by an anonymous donor.
"It's a dignity issue," said Monsignor Mike Boland. "I just know all of us, if you say, 'You can't take a shower for a week,' we'd all lose our minds. And yet, for them, it's just a part of the problems that they suffer with."
After dinner, Robinson and the others line up to collect a new bag, before filling it, and heading back out into the cold.

More on this story
Citypak's next Chicago distribution is planned for January, with Cubs manager Joe Maddon's Respect 90 Foundation.
Follow Brandis Friedman on Twitter @BrandisFriedman
---
Related stories: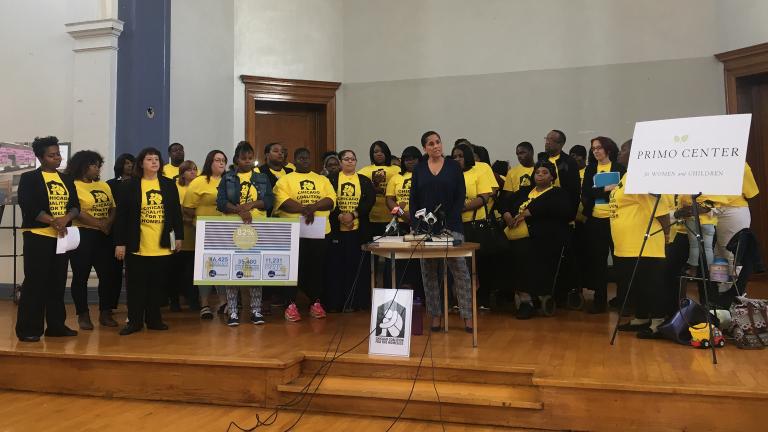 Chicago to House 100 Homeless Families, Address 'Doubled-Up' Population
April 20: This fall, 100 homeless families with school-age children will gain permanent housing and support services, thanks to a partnership between the city and the nonprofit Chicago Coalition for the Homeless.
---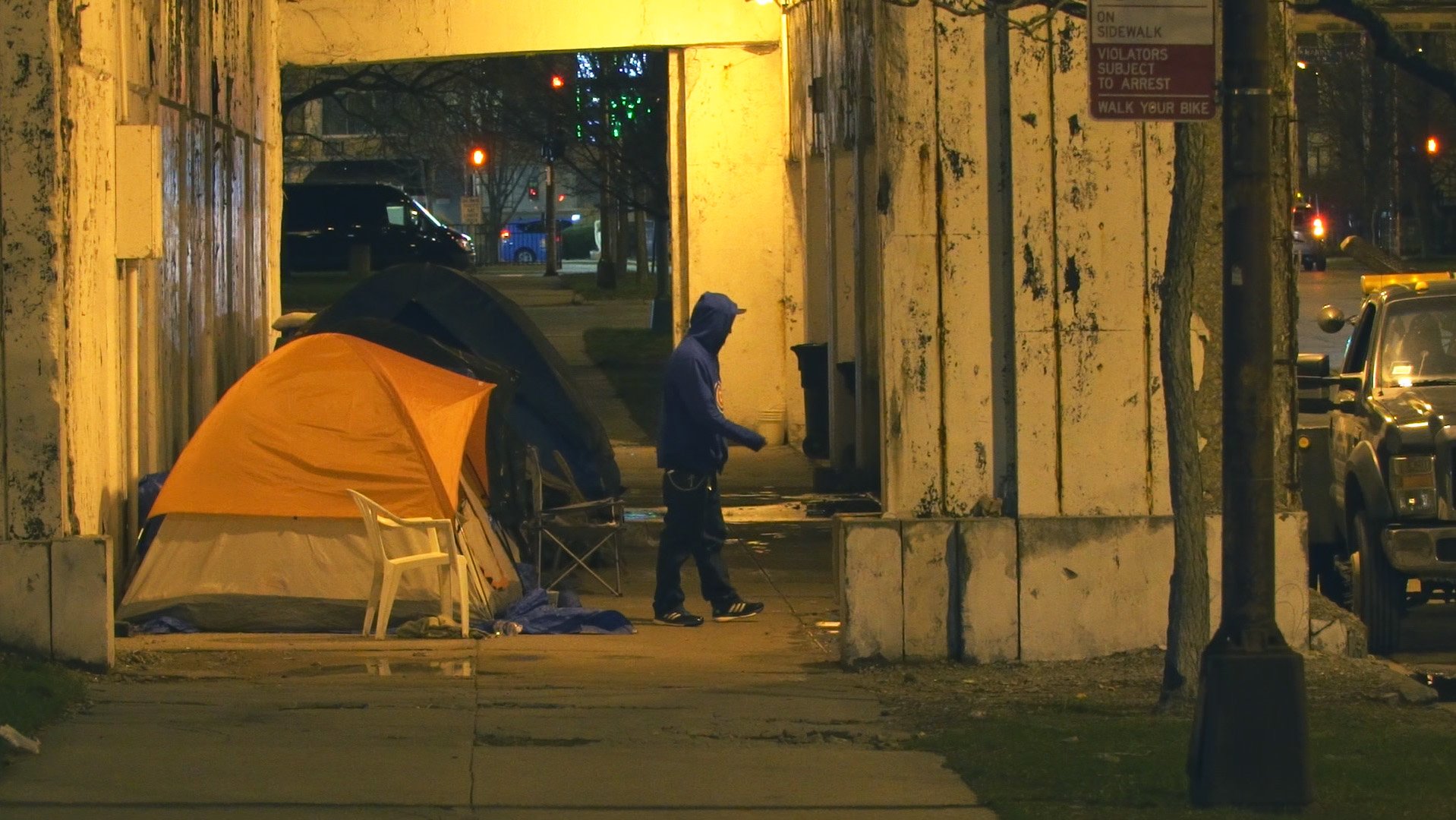 Report: Chicago's Homeless Population More Than 80K in 2015
April 19: Chicago's homeless population was 82,212 in 2015, according to figures released Wednesday by the Chicago Coalition for the Homeless.
---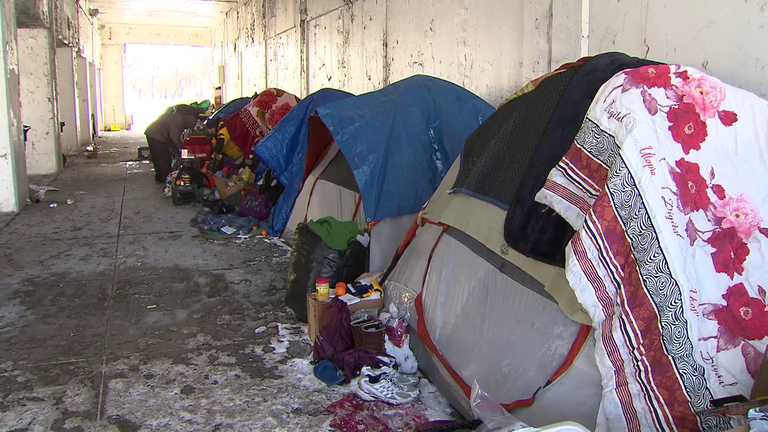 Bitter Cold Especially Challenging for Chronically Homeless
Dec. 19: Weathering the cold is especially hard on people who live outside. What's being done to help the homeless.
---