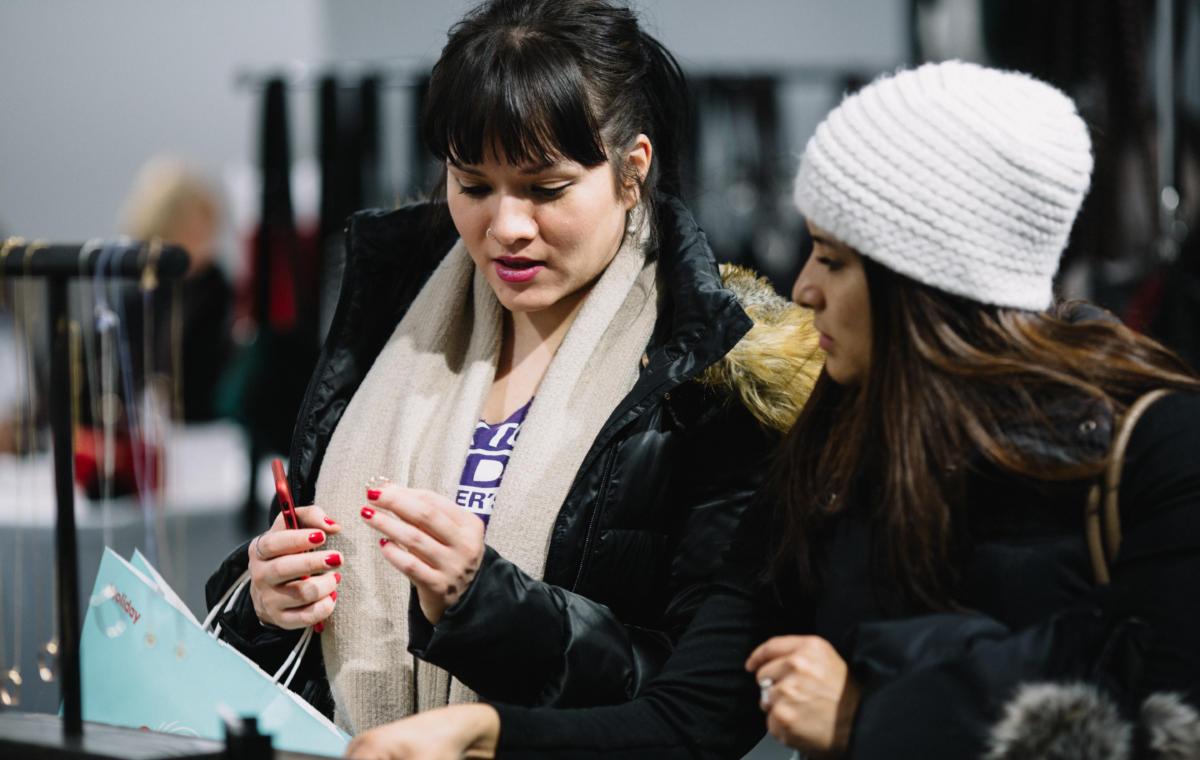 (Courtesy of One of a Kind Show)
1. Hunt
Holiday shopping list, meet your match: More than 600 artists offer handmade gifts at the One of a Kind Holiday Show. Browse jewelry, photography, accessories, personal care, fashion, home goods, paper and more at the 17th annual event. Four cafes and several bars provide shopping sustenance. Tickets can be used to enter the show throughout the weekend.
Details: 11 a.m.-8 p.m. Thursday-Friday; 10 a.m.-7 p.m. Saturday; 10 a.m.-5 p.m. Sunday at the Merchandise Mart, 222 Merchandise Mart Plaza. $12; ticket packages available / MAP

2. Belt it out
It's a holiday tradition you have to see (and hear) to believe: The 34th annual Music Box Christmas Double Feature and Sing-A-Long offers back-to-back screenings of classic films "White Christmas" and "It's a Wonderful Life," complete with crowd singing and cheering along. Warm up your pipes by singing carols with Santa before each screening.
Details: Screenings begin at noon Saturday and Sunday at the Music Box Theatre, 3733 N. Southport Ave. Full schedule here. Single ticket: $13-$15; double feature: $20-$24; $10-$15 for kids under age 13 / MAP

3. Revisit
A local garden center that announced back in March it was closing its doors after 25 years is putting its greenhouse to good use. Christkindlmarket Beverly takes place in the Western Avenue space with gifts and goods from more than 20 businesses, plus photo ops and visits with Santa (10 a.m.-noon Saturday).
Details: 10 a.m.-3 p.m. Saturday-Sunday at Olivia's Garden, 10730 S. Western Ave. Free / MAP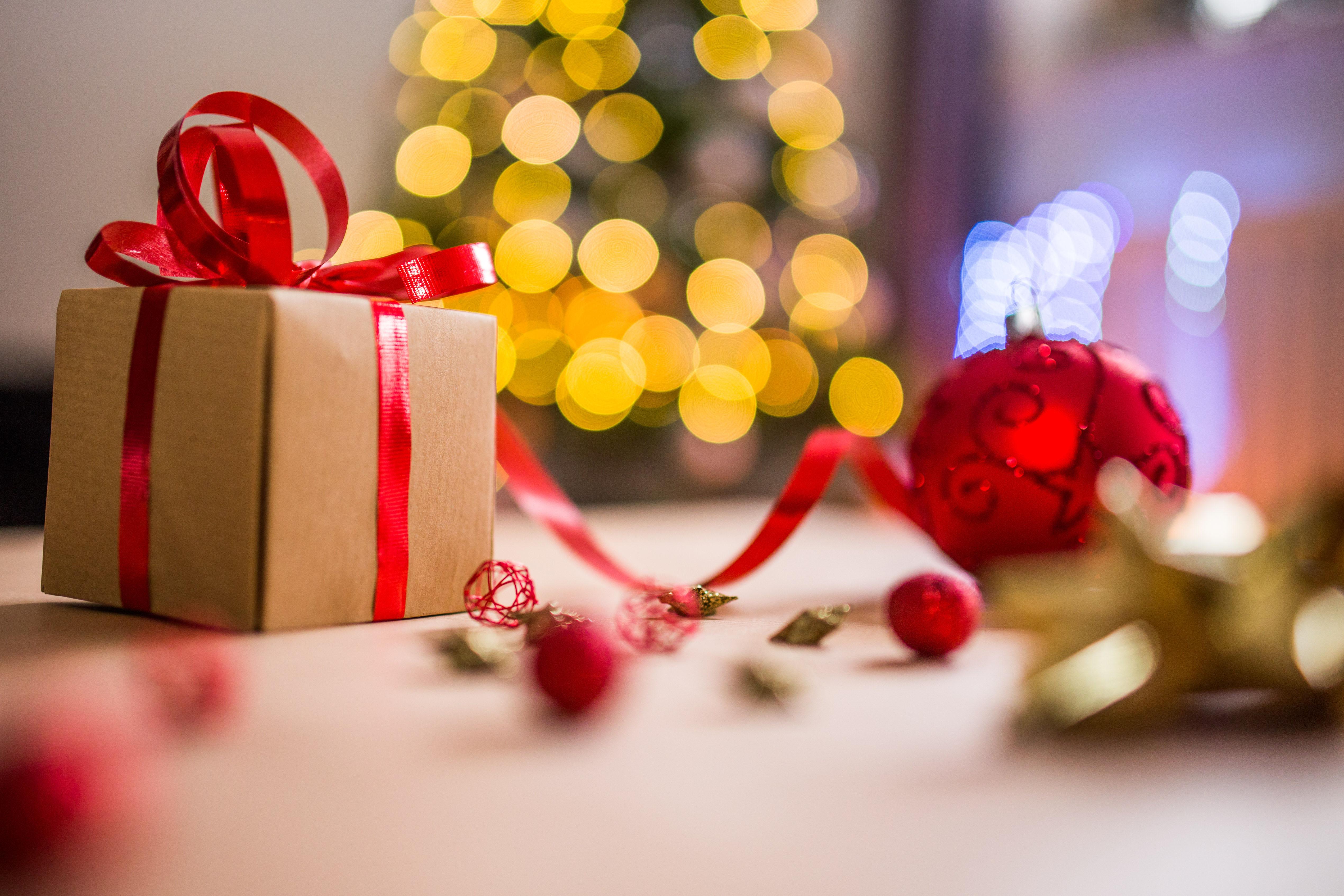 4. Bow down
A suburban show known for chivalry and horsemanship hands the reigns to a new ruler this week when it debuts a fresh storyline for the first time since 2012. And for the first time in the company's 34-year history, a queen—not king—is in charge. Medieval Times leadership developed the idea in part due to "guest feedback that they would like to see women having more significant roles," a press release notes. Expect the same jousting, fighting and swordplay (on four legs and two) in addition to 700 new costumes, 200 new suits of armor, new music and other refreshed elements. Tickets include a four-course dinner. Note: Show includes strobe lights.
Details: 7:30 p.m. Thursday; 2 p.m., 7:30 p.m. Friday; 4:30 p.m., 7:30 p.m. Saturday; 4:30 p.m. Sunday at Medieval Times, 2001 N. Roselle Road, Schaumburg. $61.95; $36.95 for kids under age 12. Ticket upgrades available / MAP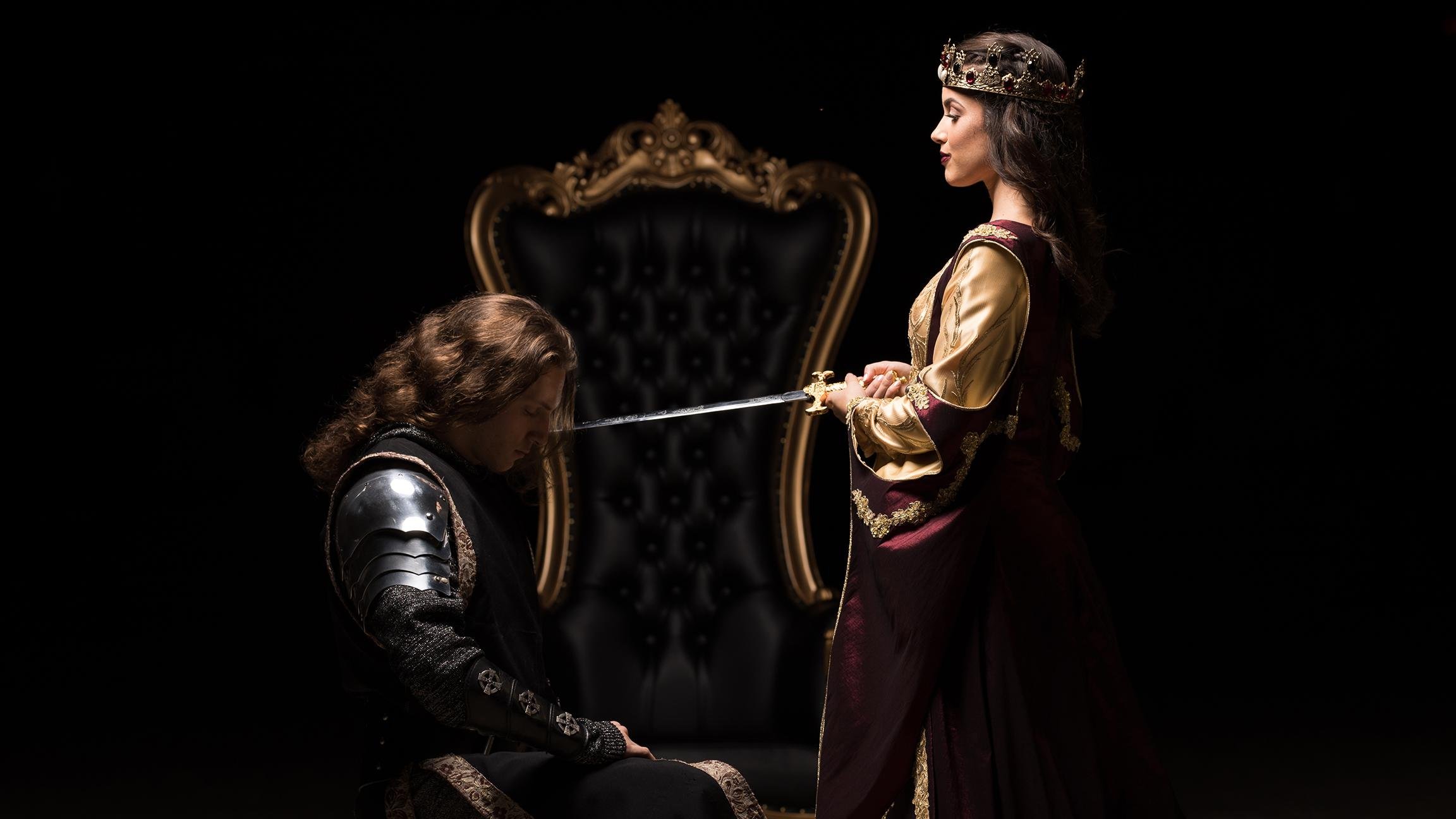 (Courtesy of Medieval Times)
5. Ride free
Big-box stores (with their big-box hours) are a tempting solution to the trials of after-work holiday shopping. But dozens of stores along a retail-heavy strip are extending their hours in anticipation of festive foot traffic. In addition to expanded hours at 60 neighborhood spots, the annual Andersonville Late Nights features photos with Santa, musicians and a free holiday trolley that makes continuous loops along Clark Street, with stops at six intersections. See the full roster of offerings here.
Details: 5-9 p.m. Fridays through Dec. 22 mainly along Clark Street in Andersonville, from Lawrence to Edgewater avenues, with a concentration between Foster and Rascher avenues. Free / MAP
The Lakeside Pride Music Ensemble plays during Andersonville Late Nights. (Courtesy Andersonville Chamber of Commerce)
6. Soak it in
Q: What makes holiday lights brighter, and your jolly cheeks glow? A: Craft beer. Swing by the Lincoln Park Zoo for a special edition of ZooLights, aptly named BrewLights. The fourth annual event features dozes of beers on tap throughout the zoo, including craft, seasonal and international offerings. Food is available for purchase and Santa is on hand for photo ops.
Get details here for ZooLights, which is on view daily starting Friday though Dec. 23; and also Dec. 26-31.
Details: 5:30-9:30 p.m. Thursday at Lincoln Park Zoo, 2001 N. Clark St. $60; $20 "designated driver" tickets available / MAP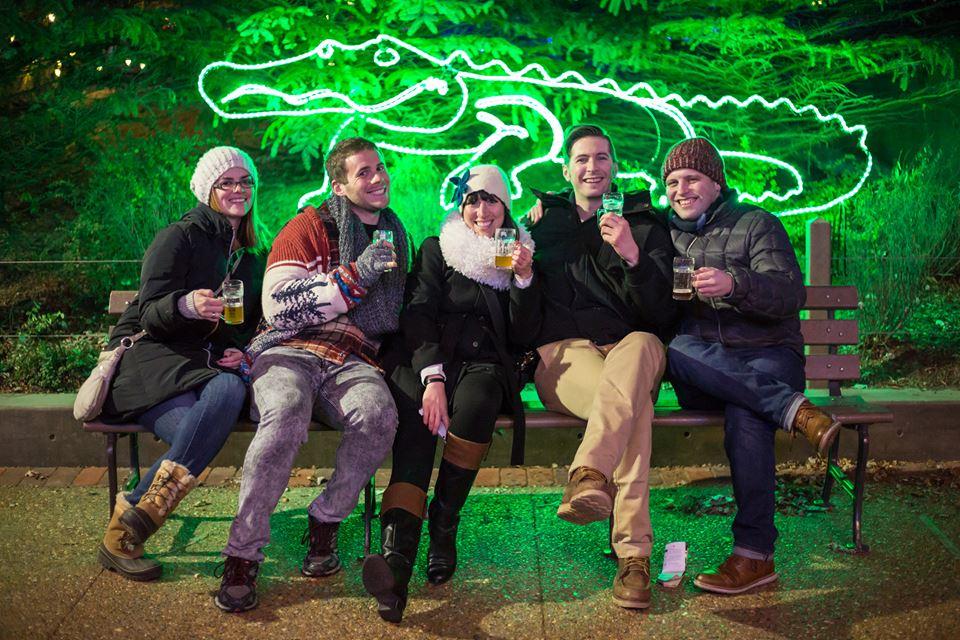 Brighten up your night at BrewLights. (Lincoln Park Zoo / Facebook)
7. Wander
More than a million twinkling LED lights highlight Holiday Magic at Brookfield Zoo. Now in its 36th year, the festive event held on zoo grounds includes activities and spectacles like a 41-foot "talking" tree, "dancing" trees and animal light displays, plus visits with Santa and Mrs. Claus, magic acts, ice-carving demonstrations, costumed characters, zoo chats, a train display and more. Food and drinks available for purchase.
Details: 4-9 p.m. Saturday-Sunday through Dec. 17 (and daily Dec. 26-31) at Brookfield Zoo, 8400 31st St., Brookfield. $18.85-$19.85; $13.50-$14.50 for seniors and kids ages 3-11 / MAP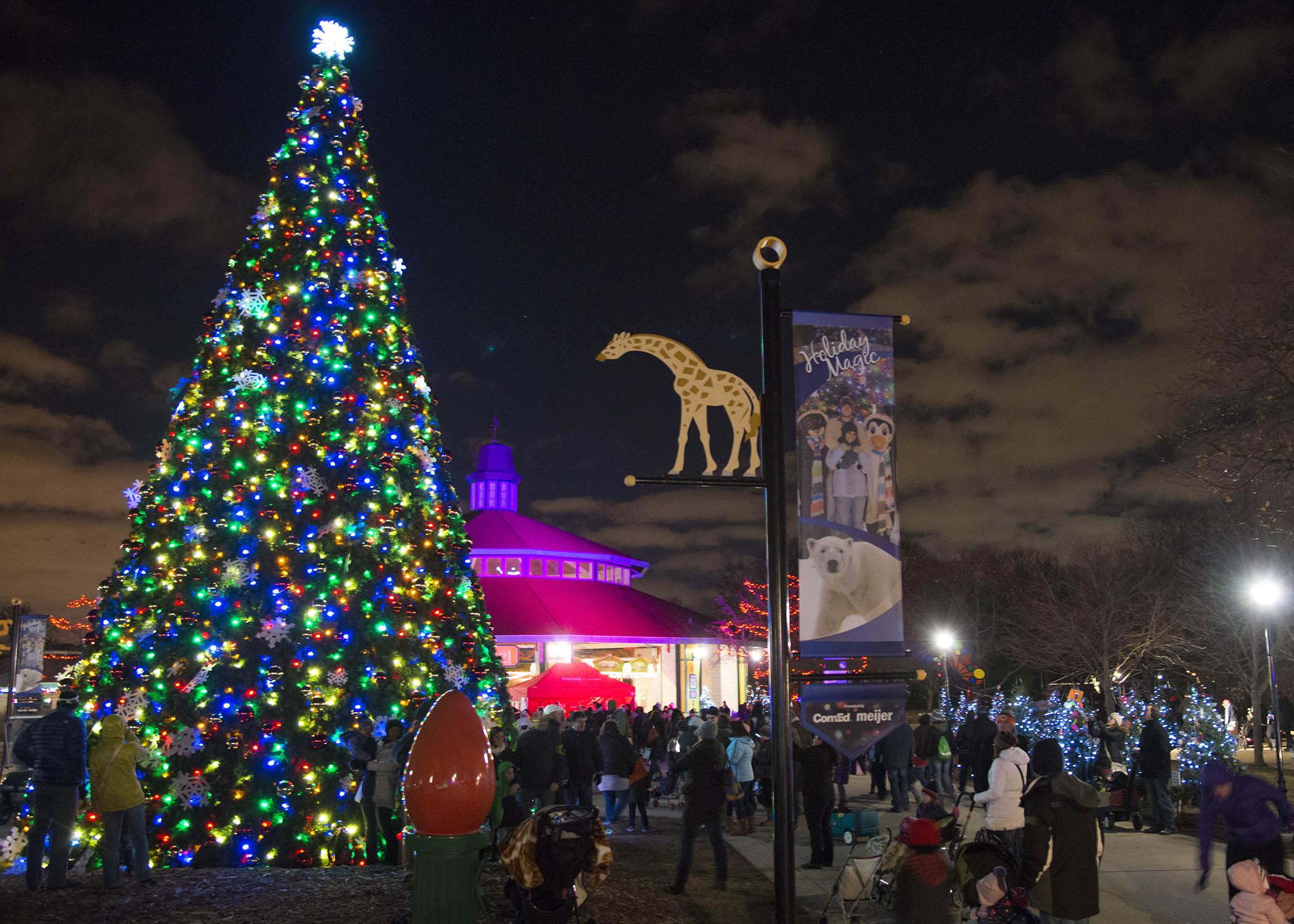 The 41-foot-tall "talking" tree engages guests conversation at Brookfield Zoo's Holiday Magic. (Courtesy of Chicago Zoological Society)
8. Celebrate
The Chicago Cuatro Orchestra, which aims to preserve Puerto Rico's national instrument, the cuatro (it's similar to a small guitar), presents its holiday concert Concierto Jíbaro Navideño  2017, featuring renowned cuatrista Maribel Delgado.
Details: 7-10 p.m. Saturday at the Guerin Theater, 8001 W. Belmont Ave., River Grove. $25-$50 / MAP
9. Multitask
Shop for ornaments, gingerbread houses, jewelry and other handmade treats at the Polish Christmas Market. Hot spiced wine and traditional Polish fare like red borsch, pierogi and sweets are also available for purchase. Games, a Christmas tree and visits with Santa round it out.
Details: 4-9 p.m. Saturday; 11 a.m.-7 p.m. Sunday at the Copernicus Center, 5216 W. Lawrence Ave. Free / MAP

10. Reward
Some 138 artists, makers, designers and other creative makers gather under one roof to show and sell their wares at the holiday market HoliDose. Browse ornaments, fashion, candles, chocolates, housewares, textiles, jewelry, children's clothing, hats and gloves and more. Maybe a little something for yourself, you gifting guru?
Details: 10 a.m.-5 p.m. Sunday at Dose Market, 401 N. Morgan St. $10-$12; free for kids under age 10 / MAP
Events listed are subject to change. We recommend double-checking times and locations before you head out the door. Want to share your upcoming events with us for consideration in a future roundup? Send us an email.
---