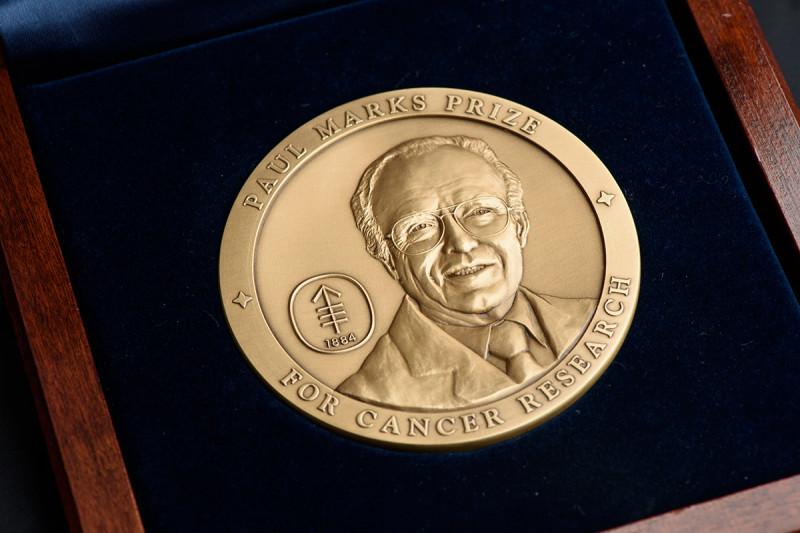 The Paul Marks Prize for Cancer Research (Courtesy of Memorial Sloan Kettering Cancer Center)
University of Chicago professor Chuan He doesn't consider himself a cancer researcher, but his work has had a major impact in the field, and has now earned him a prestigious award from the Memorial Sloan Kettering Cancer Center.
"I'm a little nervous to be called I'm a cancer biologist. I'm not sure if I'm qualified yet, but I'm happy," said He, who teaches chemistry, biochemistry and molecular biology at the university. "I worked in chemistry for several years and then I shifted my research to life science research, and in recent years I started really putting an effort into cancer and human disease biology."
The 2017 Paul Marks Prize for Cancer Research is bestowed upon promising researchers under the age of 45 who are making significant contributions to understanding cancer or improving treatments.
"It's a great honor to be in this incredibly productive and academically respectful group," said He. "It's a great honor if you look at the people who won in previous years. These are many of the big names not only in cancer biology but biology in general."
Started in 2001, the award is "intended to encourage young investigators who have a unique opportunity to help shape the future of cancer research," according to Memorial Sloan Kettering Cancer Center's website. It was created to honor Dr. Paul A. Marks, president emeritus of Memorial Sloan Kettering, for his contributions as a scientist and a leader.
"In order to tackle the problem of cancer, we need to develop a better understanding of the fundamental processes that lead to its formation," said Dr. Craig B. Thompson, president and CEO of Memorial Sloan Kettering, in a statement. "Throughout his career, Paul Marks championed this approach, and for this reason the continued support of innovative research is an important part of his legacy. The 2017 Marks Prize winners all have contributed to a deeper and more fundamental understanding of cancer."
He, along with his fellow recipients Gad Getz and Aviv Regev, were selected by a committee of prominent members in the cancer research community.
"We had an impressive assemblage of nominees this year, and these three young scientists are among the best of the best," Helen Piwnica-Worms said, who chaired the committee, in a statement. "The selection committee felt very strongly that this year's recipients have already made critical contributions to the field of cancer research and are truly poised to continue playing major leadership roles in the coming years."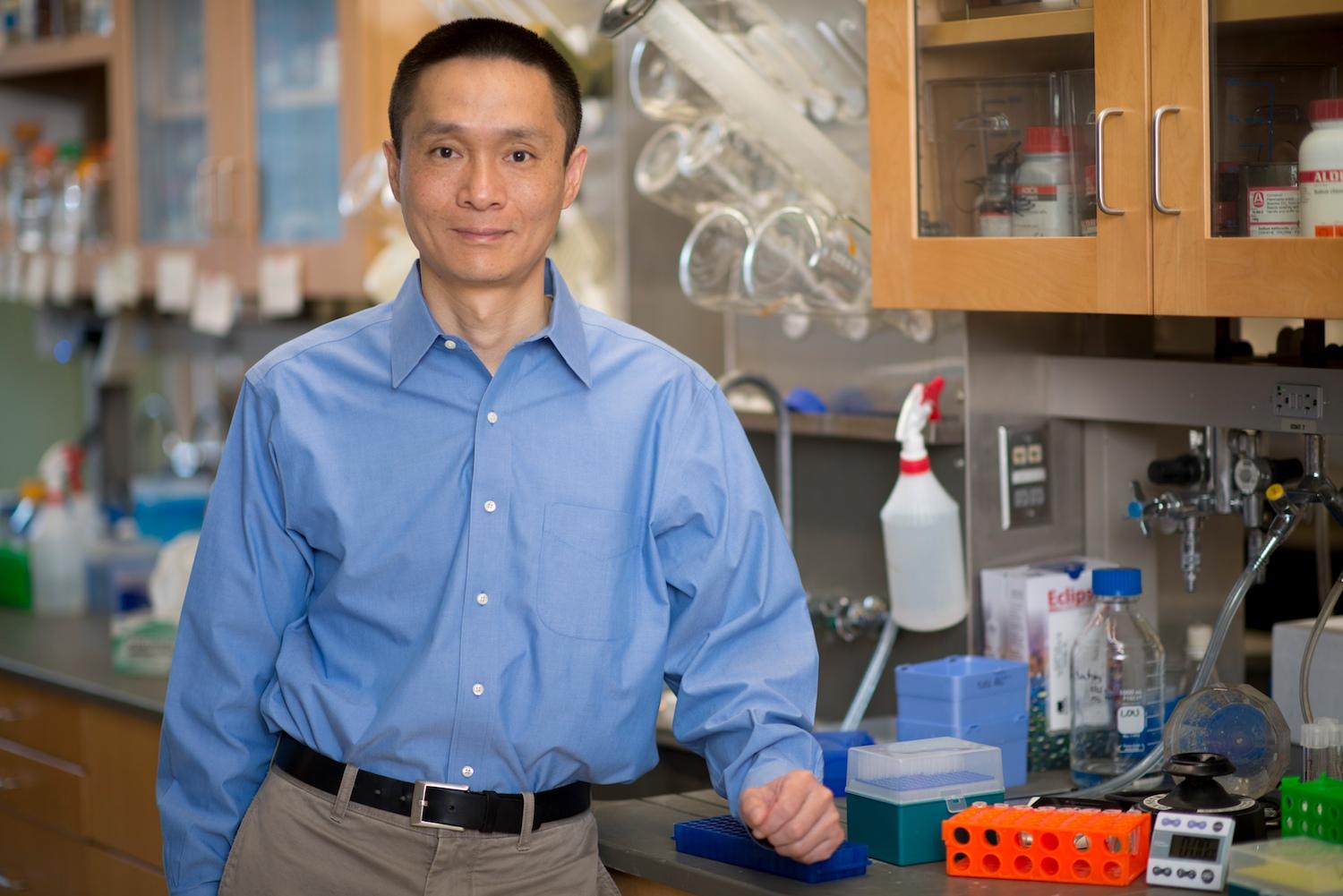 University of Chicago professor Chuan He (Lloyd DeGrane for the University of Chicago)
He is an expert in cancer epigenetics and RNA modification biology. Epigenetics is the study of changes in gene activity that don't involve changes in DNA sequence.
"The human genome contains 3 billion base pairs but only roughly 20,000 genes," He said. "We have tens of trillions of cells and about 200 different tissue or cell types. Epigenetics facilitates cell differentiation into different identities, despite having the same genetic sequence in an individual human being."
In 2008, He began focusing his research on modifications to RNA, or the molecule that carries DNA's message to the protein-making part of the cell, because it could affect gene expression. At the time, researchers knew proteins called "writers" could make modifications to RNA molecules that changed their function, He said. "But no one knew that there were also proteins called erasers that could undo these changes."
He and his team became the first to identify these eraser proteins. "We discovered the first enzyme to reverse RNA modification," He said. "It's a fascinating protein that people previously didn't realize its biological function. It was a conceptual breakthrough."
In later work, they characterized a series of reader proteins that explain how RNA methylation functioned. "This research laid down the mechanistic pathways for our current understanding of how these modifications impact biological outcomes, including those related to cancer," he says. "Cancer and other diseases can hijack aberrant RNA methylation to gain a survival advantage, allowing cells to proliferate and grow out of control."
These types of RNA changes are known to play a role in many types of cancer, including glioblastoma, endometrial cancer and acute myelogenous leukemia.
"There are some remarkable connections of RNA methylation with cancer, but also the potential for therapies," He said. "That really excites me. I want to say that fundamental discovery will benefit patients in the next few years."
On Nov. 30, He, along with his fellow prizewinners, will give a presentation on his work at a symposium at New York's Memorial Sloan Kettering Cancer Center and receive the award, which includes a $50,000 prize. He says he plans to use some of the prize money to take a family vacation to Thailand and Cambodia around the winter holidays.
He, who grew up in China, received his bachelor's degree from the University of Science and Technology of China. He received a Ph.D. in chemistry from Massachusetts Institute of Technology and served as a postdoctoral fellow at Harvard University before coming to the University of Chicago in 2002.
Contact Kristen Thometz: @kristenthometz | [email protected] | (773) 509-5452
---
Related stories: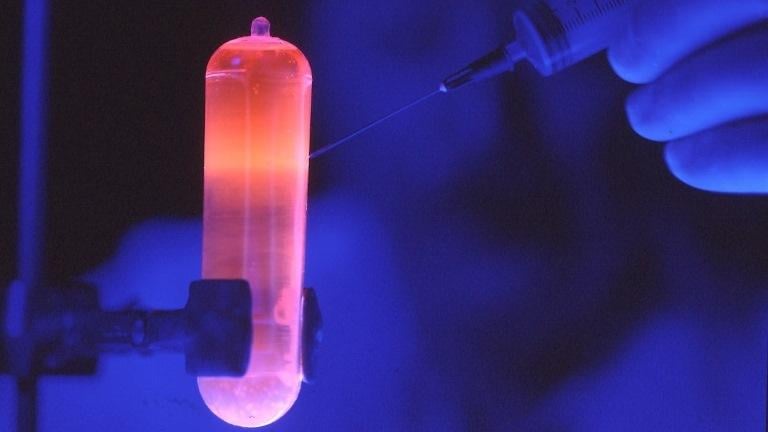 Scientists Target Cancer's 'Achilles' Heel' to Stop Therapy Resistance
Nov. 9: Northwestern University scientists believe they may have found the "Achilles' heel" of cancer. In a recent study, researchers were able to almost completely eradicate the disease in laboratory cell cultures.
---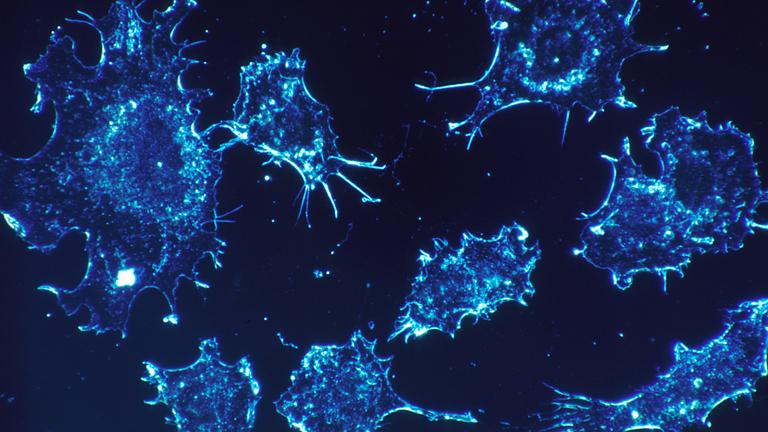 Northwestern Scientists Discover Molecules Capable of Killing Cancer
Oct. 19: "Our research may be tapping into one of nature's original kill switches, and we hope the impact will affect many cancers," said Northwestern scientist Marcus Peter. "Our findings could be disruptive."
---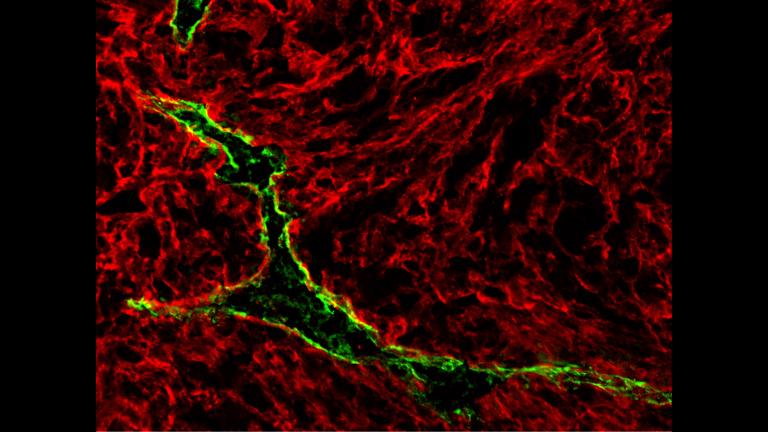 Study: Vessels that Spread Cancer Can Also Boost Immunotherapy
Sept. 15: University of Chicago researchers have discovered that lymphatic vessels, which are often blamed for enabling cancer to spread, can also boost a type of cancer treatment.
---