University of Chicago professor Richard Thaler has been awarded the Nobel Prize in economics for his research in the field of behavioral economics.
In announcing the $1.1-million prize on Monday, the Nobel committee said "Thaler's contributions have built a bridge between the economic and psychological analyses of individual decision-making."
Thaler said he received a call early Monday morning from Sweden and had an idea of what it could be. "I knew it could happen," Thaler said. "But you never count on anything. You certainly never know when it might happen.
"I've been at this for 40 years and it was really out in the wilderness 40 years ago, so it's been a long journey. So I'm happy about that."
Thaler is the 29th University of Chicago scholar to have received the Nobel Prize in economics. 
"It truly is an honor to have Richard Thaler as a member of the Booth community. We are thrilled for him and congratulate him on his extraordinary career and this well-deserved recognition," University of Chicago Booth School of Business Dean Madhav Rajan said.
"His revolutionary work has changed academia and has also had wide ranging practical implications. Dick Thaler in my mind represents the quintessential of Chicago Booth's mission to produce knowledge with enduring impact and to influence and educate current and future leaders."
In a statement, Mayor Rahm Emanuel congratulated Thaler for his Nobel Prize. "With his groundbreaking work in behavioral economics, Dr. Thaler is building on Chicago's long legacy of pioneering thinkers, researchers and scholars whose ideas and insights have earned them the distinction of Nobel Laureate and changed the way we see the world."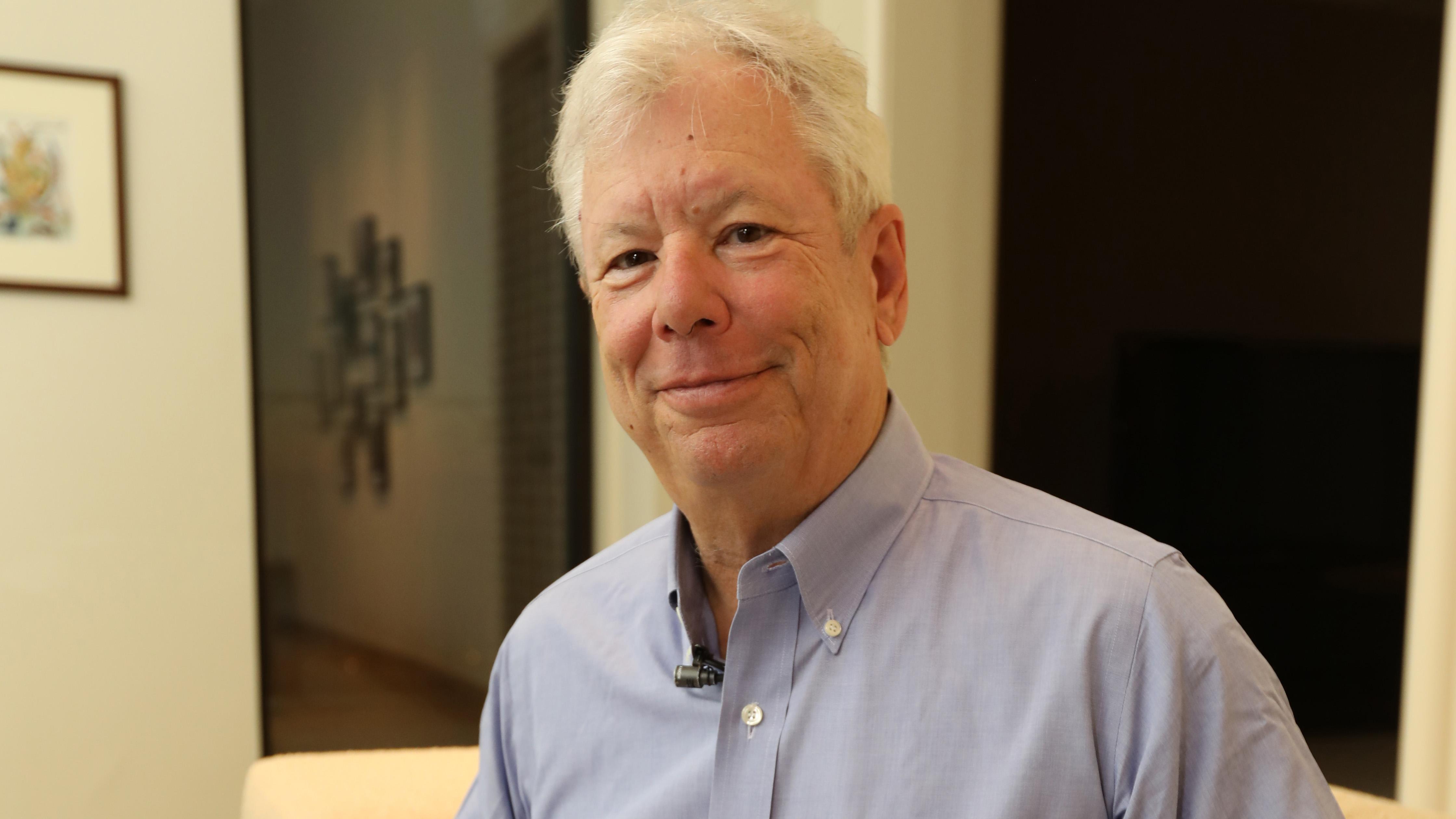 Richard Thaler (Courtesy of University of Chicago)
Thaler is considered one of the founding fathers of behavioral economics, a field that bridges the gap between economics and psychology. While traditional economic theory assumes people make rational decisions to increase their economic well-being, Thaler's research finds people don't always make decisions that serve their best interests.
Thaler is known for creating easy-to-understand scenarios that show how human behavior often contradicts traditional economic logic. For instance, his research has challenged the classical economic notion that money is fungible—that is, that one dollar is the same as any other dollar. But Thaler's work on mental accounting has shown that, in practice, people don't treat money this way, according to a University of Chicago press release. Instead, they mentally earmark money for specific purposes, such as housing, food and travel, and make financial decisions based on how those decisions will affect each small fund.
"Money in one mental account is not a perfect substitute for money in another account," Thaler wrote in a 1999 paper.
When asked how he'll spend the Nobel Prize money, Thaler drew upon his work on mental accounting, or putting labels on money. "Anytime I spend any money that's really fun, I'm going to say that came from the Nobel Prize," he said to laughter.
Despite his decades of work, Thaler says he doesn't think he's swayed the opinions of most mainstream economists. "I don't think I've changed anybody's mind in 40 years," he said. "Given that, I've used the strategy of corrupting the youth whose minds are not already made up. ... I think many young, great economists have embraced behavioral economics."
His work is well-known outside of academic circles, and he made a cameo in the film "The Big Short," to explain mortgage bonds, which Thaler alluded to at a Monday morning press conference.
"Today's prize does compensate a bit for my disappointment at the Oscars two years ago," he said. "There's no prize for best behavioral economist, which I think is unfair."
Below, watch Thaler's cameo alongside Selena Gomez.
---
He's also the author of two books "Misbehaving: The Making of Behavioral Economics" and "Nudge: Improving Decisions About Health, Wealth and Happiness."
"People in business and government, I think, can learn useful ideas and skills from what I have done," Thaler said in response to a question about who should read his books. "I've basically made a career stealing ideas from psychologists, and you can save the trouble of learning from psychologists directly by looking at what I've stolen."
Before joining U. of C., Thaler taught at the University of Rochester and Cornell University. He also served as a visiting professor at the University of British Columbia, the Sloan School of Management at MIT, the Russell Sage Foundation and the Center for Advanced Study in Behavioral Sciences at Stanford University.
Thaler, who's originally from New Jersey, received his bachelor's degree from Case Western Reserve University in 1967. He attended the University of Rochester where he received a master's degree in 1970 and a Ph.D. in 1974.
Follow Kristen Thometz on Twitter: @kristenthometz
---
Related stories: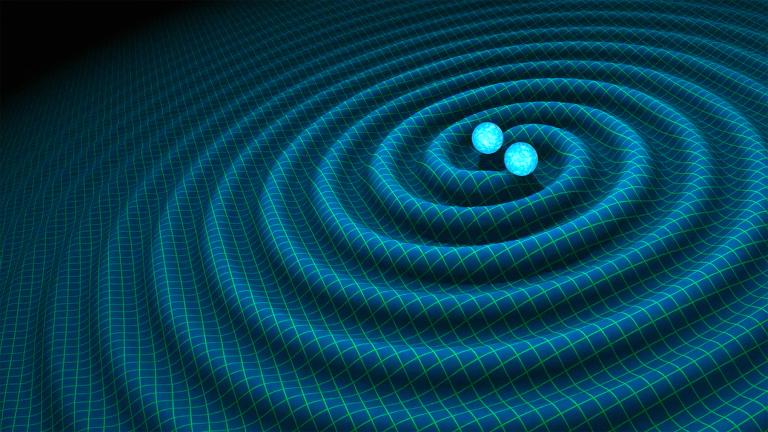 What Are Gravitational Waves? Exploring 'Discovery That Shook the World'
Oct. 4: The Nobel Prize committee called it "a discovery that shook the world." A local scientist explains gravitational waves.
---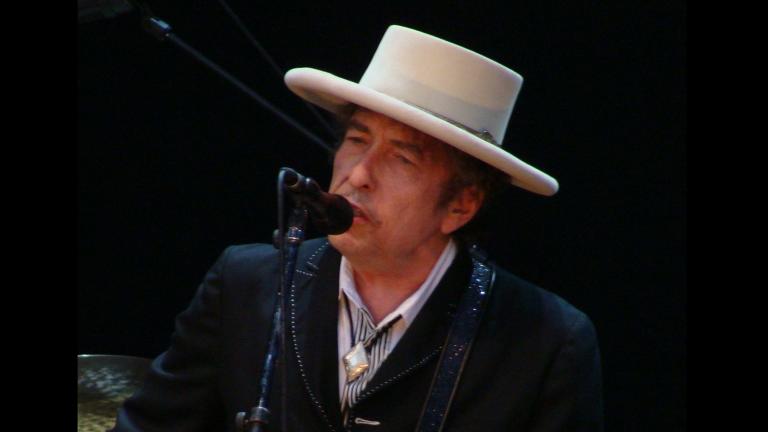 Times Are Changing: Bob Dylan Wins Nobel Prize in Literature
Oct. 13, 2016: Iconic singer-songerwriter Bob Dylan wins the Nobel Prize in literature. We get reaction to the surprise choice.
---