(Credit: WGN Sports)
A stunning Windy City Swap: Sox ace pitcher Jose Quintana is being sent about 8 miles north.
In a blockbuster trade between the crosstown rivals, the Sox are sending Quintana to the Cubs.  He is 4-8 this year with a 4.49 ERA, which is higher than his career 3.51 ERA, but he is a former All-Star who has been stellar over the last month.
In exchange the Sox get two top minor leaguers: Eloy Jimenez, who's rated the fifth best prospect in all of baseball, and Dylan Cease, a pitcher who's fastball reaches 100 miles an hour. Two additional minor leaguers are coming to the Sox as well.

In other news in Chicago tonight
A motion has been filed for a new judge in the case of three police officers involved in an alleged cover up of the death of Laquan McDonald.
Patricia Brown Holmes, the special prosecutor on the case, filed the motion in court Thursday to swap Judge Diane Gordon Cannon for another judge.
Cannon had come under scrutiny from civil rights groups because of her acquittal of former Chicago Police Commander Glenn Evans, who had been accused of shoving his gun down a suspect's throat.

Protesters Urge Rauner to Sign 'Abortion Bill'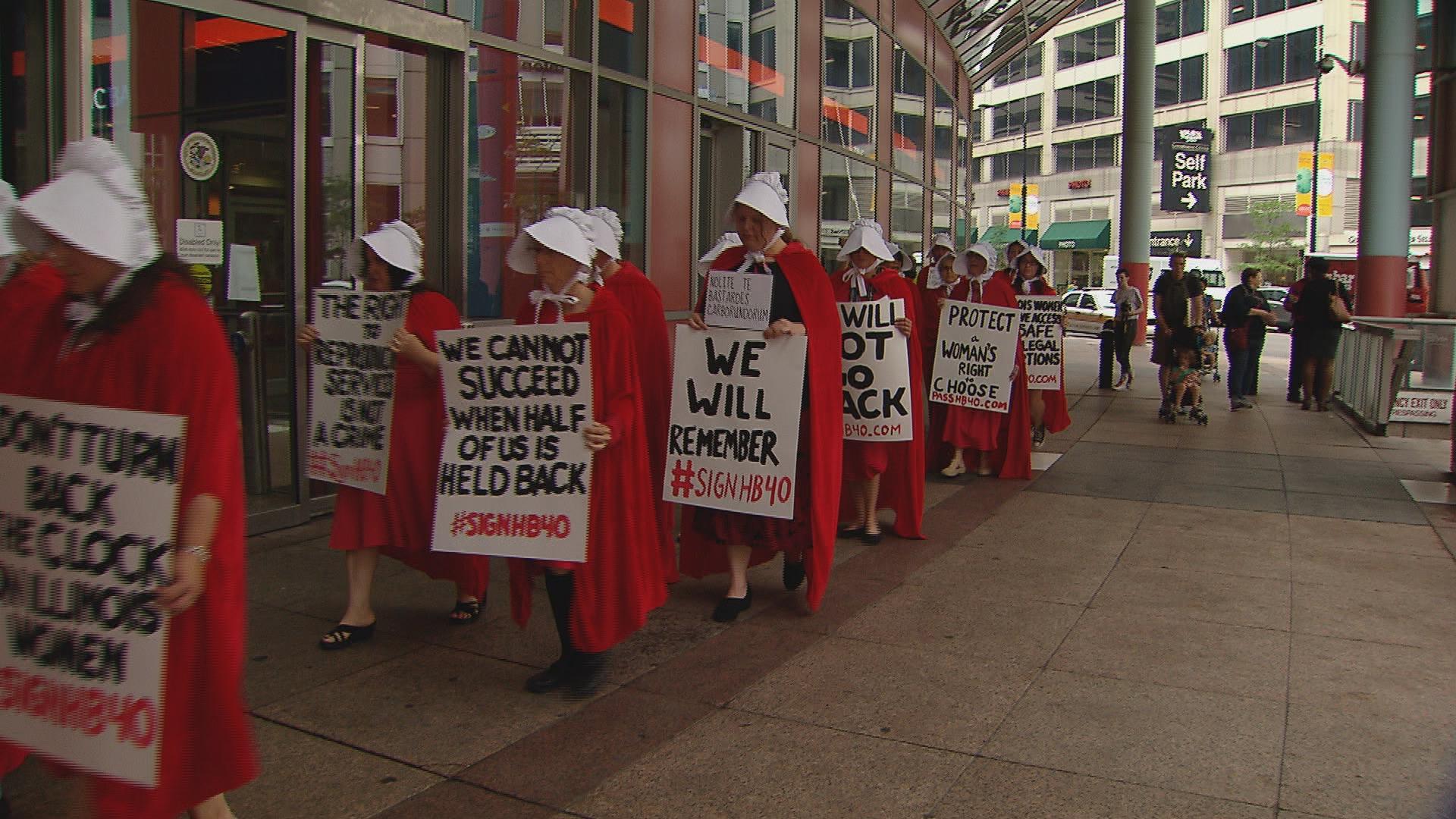 A group of women Thursday dressed as handmaidens protested at the Thompson Center.
They are urging Gov. Bruce Rauner to sign a bill that would keep abortion legal in Illinois in the event Roe v. Wade is overturned and it would expand some abortion coverage.
The costumes are based on the "Handmaid's Tale," the novel by Margaret Atwood and TV series on Hulu.

Businessman Replaces Cook County Commissioner Robert Steele
A new person is selected to serve on the Cook County Board of Commissioners.
A group of committeemen from the second district on the city's West Side appointed business owner Robert Deer to the seat.
He replaces former Commissioner Robert Steele who died earlier this month.

CTA Expands Service for Weekend Festivals, Concerts
With a banner weekend for music on tap, the CTA is suggesting Chicagoans leave the car at home.
The agency announced expanded bus service on the Ashland route, as well as train service on the blue, pink and green lines all weekend.
This announcement comes as Pitchfork Music Festival rocks Union Park, Phish jams three nights at Northerly Island, and Jimmy Buffett brings the parrot head party to Wrigley Field.
---