Lisa Byington Makes History in College Football Broadcast Booth
Lisa Byington made history earlier this month as the first woman to call a college football game on the Big Ten Network.
Byington, a Northwestern University alum, called her alma mater's 49-7 win over Bowling Green on Sept. 16. Her new role as a play-by-play announcer came just days after another landmark, when Beth Mowins became the first woman in 30 years to call the NFL's Monday Night Football game.
Byington has worked as a sideline reporter with the Big Ten Network for 10 years, but writes on her blog that calling the NU football game was "the most important thing I did professionally, and also the most challenging. I hadn't called a football game at any level. It was a first-time thing, with little-to-no wiggle room to show it was a first-time thing."
Byington writes that she reached out to colleagues for advice, including Mowins. "'Lisa, it's never the right time, but YOU make it the right time,' Beth Mowins told me this summer after I called her for advice. 'You make it the right time with how you prepare.'"
Byington joins Chicago Tonight to talk about her career and her hope that women in sports announcing roles becomes "the new norm."
---
Related stories: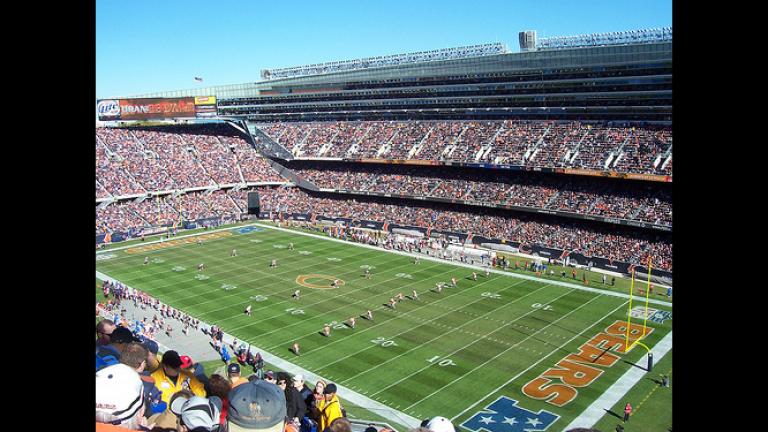 Chicago Bears Lock Arms in Unity During National Anthem
Sept. 25: Football players locked arms during the national anthem at Sunday's home game against the Pittsburgh Steelers, in what they say was a message of unity in response to recent comments made by President Donald Trump.
---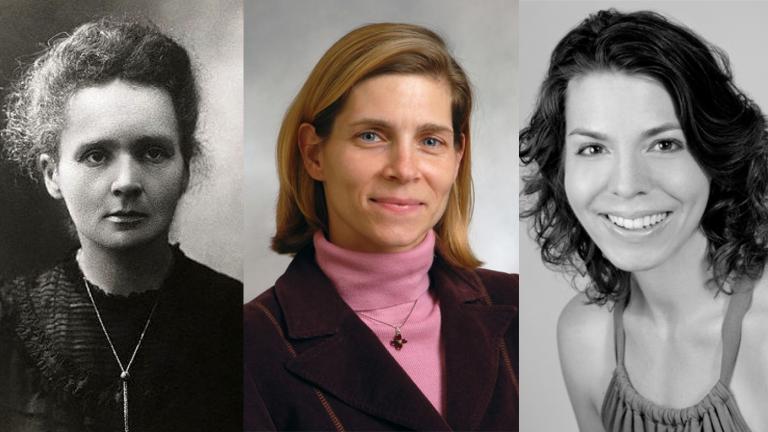 Meet the Women Behind Chicago's New Women in Science Conference
Sept. 14: Honoring the 150th anniversary of the birth of physicist Marie Curie and its own 150th anniversary, Northeastern Illinois University this month hosts a conference celebrating women's contributions to science. Find out what's on tap.
---
#MoreThanMean Highlights Online Abuse Women Face
May 2, 2016: A new video featuring two local journalists unveils the hostility some female sports reporters face online. One of the journalists, Julie DiCaro, joins us to talk about the attacks she faces and how she fights back.
---