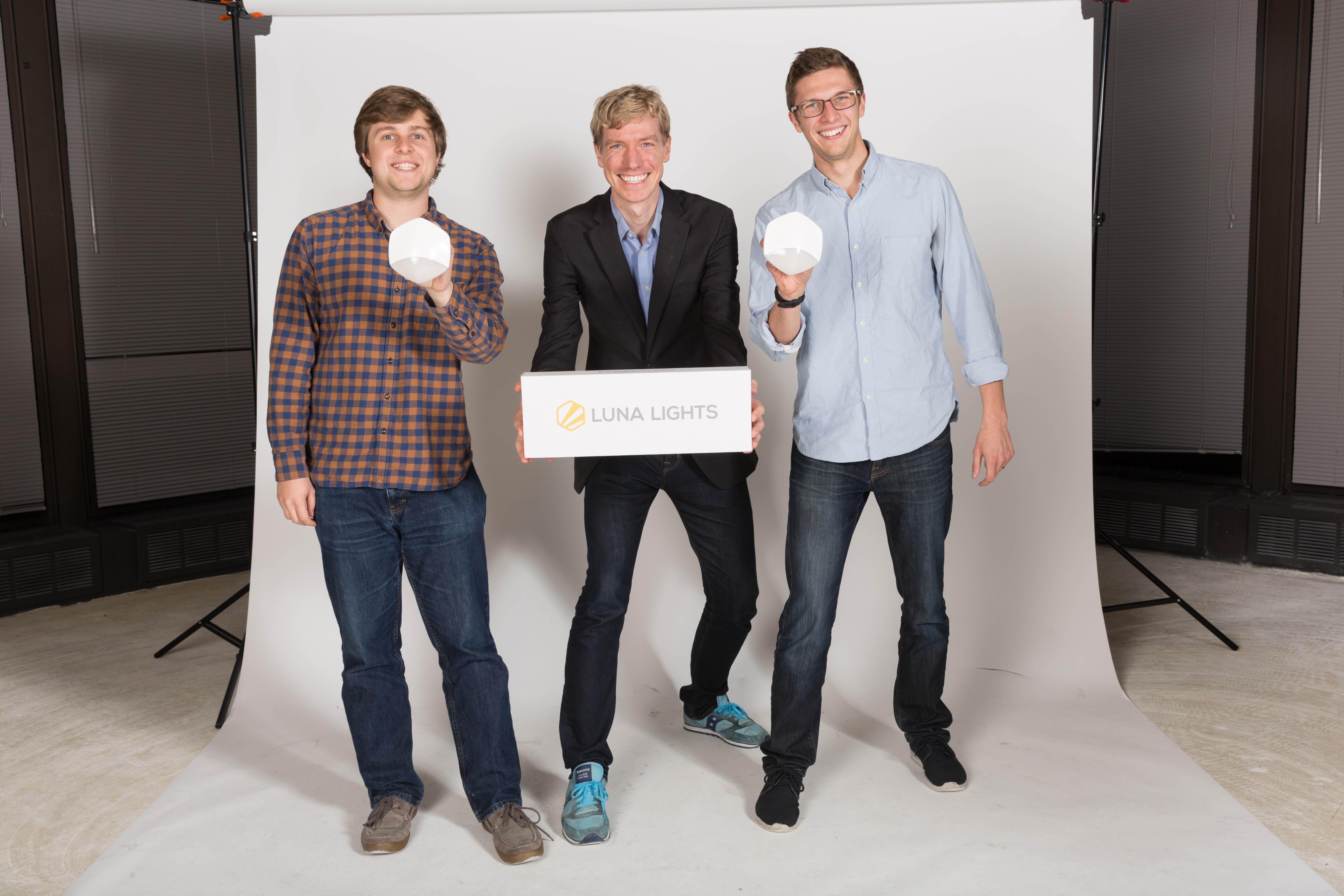 Luna Lights team members, from left: Donovan Morrison, Stephen Jensen and Matt Wilcox. (Luna Lights, Inc.)
One in four older adults reported falling in 2014, with more than 7 million of those falls requiring medical treatment or restricted activity for at least a day, according to the Centers for Disease Control and Prevention.
That same year, a local company was founded with the goal of reducing the number of falls in older adults while allowing them to maintain their independence.
"We all had grandparents who had fallen or seen firsthand how devastating it is for them and their extended families. When they had fallen, they didn't have anyone or anything to help them," said Donovan Morrison, CEO of Luna Lights, Inc. "Our business was formed around the belief that our loved ones and older adults can maintain their health and independence without compromising their lifestyles."
With falls as the leading cause of injury in older adults, Morrison and a group of Northwestern University students were determined to find a way to prevent them from occurring. Through Design For America, a program that challenges students to develop solutions to social issues, the team of five discovered the majority of falls occurred in the evening.
When people get up to use the restroom in the middle of the night, they typically don't turn on the lights, which could put older adults at risk of tripping over something and falling, Morrison said. "We saw a need there and decided that's where we were going to focus our endeavors."
The team developed an automatic lighting system that illuminates a pathway along the floor when a person gets out of bed. A thin, pressure-sensing mattress pad detects when a person gets up and triggers the battery-operated lights to turn on. The lights remain on until the individual returns to bed.
"It's completely automated. You don't have to wear anything or turn anything on or off at all. The lights are there when you need them," Morrison said. "If someone has been out of bed for an extended period of time, it could be a sign of a fall or wandering or someone having a rough night."
Luna Lights is currently being used in three assisted living communities and sends staff alerts when an individual is out of their bed longer than anticipated.
"In the first few implementations, we've seen a large reduction in nighttime fall rates and we expect to see this expanding over the months ahead," said Morrison. "Caregivers and staff have added connectivity and they have a better idea of what's going on at night, and family members have peace of mind that their loved ones are being cared for."
Notifications can be customized to each individual. For example, if someone is more independent, a notification might be sent 20 minutes after they leave the bed. For someone who needs assistance, an alert might be sent as soon as they get up.
Since the company tracks users' bedtime movements, such as restlessness, the system could be used as a way to potentially spot other health conditions, such as pneumonia or a urinary tract infection, Morrison said.
Luna Lights has raised about $600,000 through a business accelerator program, angel investors and funding groups since 2014. The company employs Morrison and co-founder Matt Wilcox full time, along with two part-time software developers and a summer intern. In March, the company was a finalist in the Cupid's Cup, a business competition launched by the founder of Under Armour, and won the audience choice award.
"It's been really good, steady progress up to this point," Morrison said. "Now we're in a position to start scaling and expanding our reach in the assisted living community over the remainder of this year. We definitely see applicable at-home use. ... We're hoping to have a beta launch by the end of 2018 for at-home use."
Follow Kristen Thometz on Twitter: @kristenthometz
---
Related stories: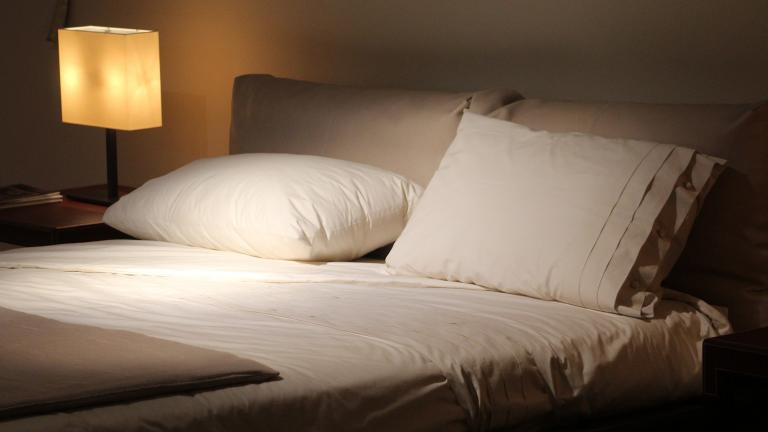 Study Links Purpose in Life with Better Sleep in Older Adults
July 10: Older adults who say their lives have meaning are more likely to get a good night's sleep and less likely to suffer from sleep apnea and restless leg syndrome, according to a new study.
---
Outcome Health Aims to Improve Patient Experience
June 15: Chicago-based health care technology firm Outcome Health just raised $500 million, making it the biggest Chicago startup since Groupon. We meet one of the company's founders.
---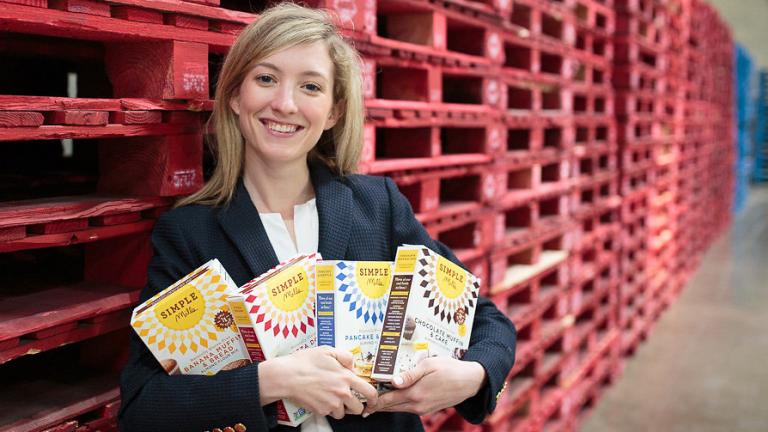 Simple Mills CEO Focused on Cleaning Up Inner Grocery Aisles
May 8: "I started Simple Mills with that mission of cleaning up the inner grocery aisles and taking processed foods and making them unprocessed and out of simple, whole food ingredients that you can pronounce," said CEO Katlin Smith.
---