Illinois Gov. Bruce Rauner hasn't used authority to refinance $6 billion intended to be used to make a dent in the backlog of overdue bills that tripled during the budget impasse under the Republican's watch.
Democratic Comptroller Susana Mendoza is making a public push to encourage him to get moving.
She says the delay is effectively costing the state $2 million a day and is urging him to quit dragging his feet.
"There's ways to smartly attack the bill backlog. But we need to work on doing that right away," Susana Mendoza said. "People think just because we have a budget, now they should expect payments. But without access to that capital, it's as if we didn't even have a budget yet for the purposes of the people who are awaiting payment from the state of Illinois."
Mendoza says she has sent two letters to Rauner urging action (one was sent July 6 and the other July 28), but received no real response.
"Borrowing on top of the spending behavior of the state government is not an optimal answer," Gov. Bruce Rauner said in response to a question at an unrelated press conference Monday.
The bill backlog – which is separate from the deficit and unfunded pension liability – ballooned to $15 billion, even during the two years Illinois spent without a budget (That amount that translates to more than $1,000 per resident).
Illinois' Prompt Payment Act requires the state pay up to 12-percent interest to certain vendors (social services are not among them). Bills begin to accrue interest once the state is more than three months late.
It's believed that Illinois could borrow money at a rate of around 4 percent.
Mendoza says it's akin to refinancing a home.
"If a person is paying into their home mortgage but they're paying, let's say, 7-percent interest on that mortgage loan, and they can get a deal where they only pay 3-percent interest. It's just common sense that it's a good opportunity to refinance that debt. You don't eliminate the debt. But you're paying much lower interest rates on the debt," Mendoza said.
Despite Rauner's objections, the governor previously backed a spending proposal sponsored by Sen. Bill Brady, R-Bloomington (Brady is now the top Republican in the state Senate), which relied on a nearly identical refinancing plan.
The nonpartisan Civic Federation (See pg. 46 of the Civic Federation's report) also supports the method. Its "roadmap" for the 2018 fiscal year says: "That governments should not borrow to pay for operating expenses is a core principle of the Civic Federation, and to do so is a hallmark of fiscal irresponsibility. In fact, the Civic Federation, in its analysis of the proposed FY2012 budget, opposed Governor Quinn's plan to borrow to pay off a previous backlog of bills.
"However, after nearly two years without a budget and a bill backlog that could exceed $14 billion by the end of FY2017, extreme measures are now necessary to end the State's fiscal crisis. The first and most compelling reason for borrowing is that for a considerable portion of the backlog the State could save on interest cost."
It goes on to say that "a second argument in favor of borrowing is that proceeds of the bonds could be restricted to paying existing bills. This restriction is vital if borrowing is to achieve its narrow focus: to repay the bill backlog quickly without adding to the State's financial distress. New revenues not tied to expenditures will be needed for debt service, and restricting the proceeds could help avoid political pressure to divert new revenues to new spending.
"A final argument in favor of borrowing is that vendors would be paid immediately. Many vendors have had to wait for payment, which has resulted in some vendors cutting off service to the State and in social service providers reducing support for the most vulnerable citizens. Eliminating the bill backlog immediately could help stabilize vendor finances and help restore confidence in Illinois," the report stated.
"One of the flaws in our current budget is there was no appropriation for paying down debt. To go to market and tell bond buyers 'Hey we don't have a balanced budget even now, and we haven't made any allocations or appropriations to pay down debt…' We need a plan to repay the debt. Otherwise we shouldn't be going out to a borrowing and asking for more financing," Rauner said.
The budget and the accompanying tax increase, which became law over Rauner's objections, give the governor the authority to refinance up to $6 billion. Supporters say that's supported by the rise in the income tax, which went from 3.75 percent to 4.95 percent retroactive to the start of July.
 The Rauner administration alone, not the state's fiscal officers, has the power to move forward on the bond issue.
The governor Monday said that "we will be working to refinance certain debt." He did not answer when asked to specify what "certain debt" he means, nor a dollar amount.
Rauner spokeswoman Laurel Patrick would only say in an emailed statement that "we have worked cooperatively with the Comptroller to address the backlog, which will not only reduce the backlog of bills, it will advance the analysis necessary to make a final decision on bonding. We are additionally working to save taxpayer dollars by reducing spending and reforming government not only to pay down the backlog of bills but also to keep the state from building more debt in the future."
Rauner also says Mendoza has not moved to take advantage of her "interfund borrowing" capabilities—a technique that transfers money from one state fund to another, which is to be paid back at a later date.
However, Mendoza's office provided examples of ways in which it has done so. 
Follow Amanda Vinicky on Twitter: @AmandaVinicky 
---
Related stories: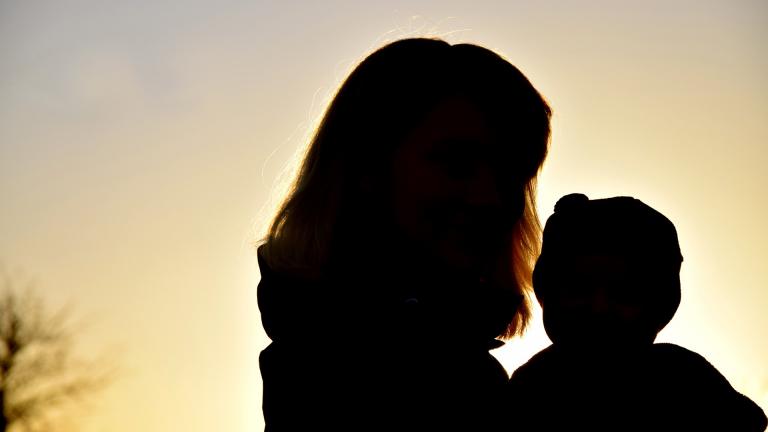 Budget Impasse Hit Women, Children Hardest, Report Says
Aug. 4: "The impact it had on people will likely last for far more than two years, and not just from the past two years but also going into the future," said Mitch Lifson, one of the report's co-authors.
---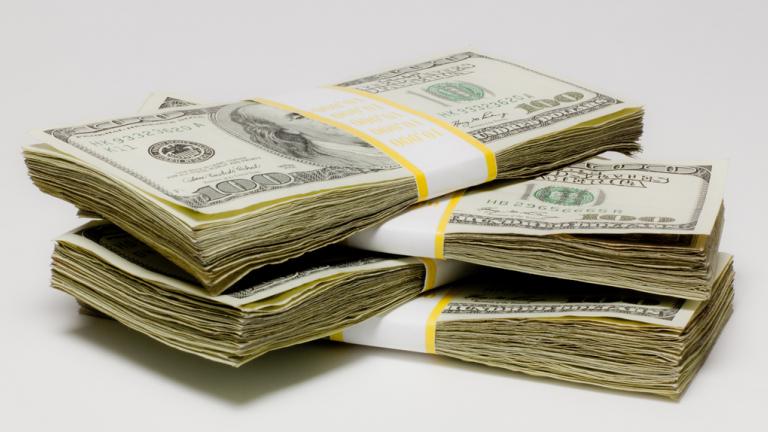 When Will Schools See State Cash? Wait and See
Aug. 2: Fresh off of a two-year budget crisis rooted in partisan tensions, Illinois is careening toward a new one – and this time, schoolchildren are left in the wake.
---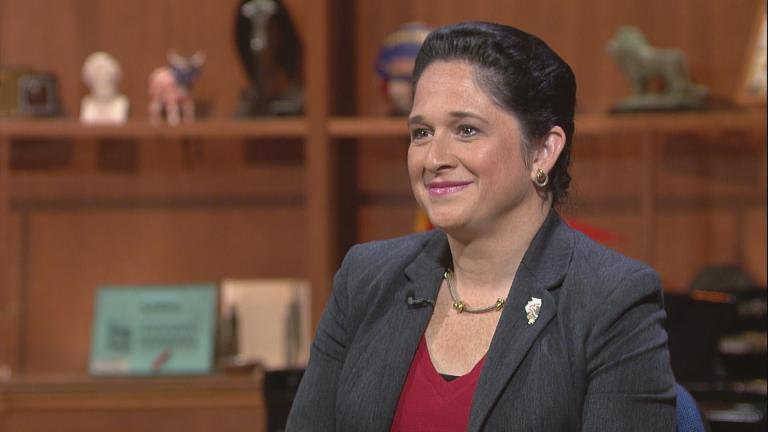 Comptroller Susana Mendoza on State Budget
July 12: While Illinois residents should expect to see a smaller paycheck in short order, Illinois Comptroller Susana Mendoza says it will takes months for the increased revenue to truly buttress state coffers.
---