1. Crowd surf
Nearly 40 bands, three stages, one hip neighborhood: That's the mathematical formula for the annual Wicker Park Fest, and it sounds good to us. Hear bands Guided by Voices, SALES, Doomtree, The Mattson 2, Turquoise Jeep, GGOOLLDD (Saturday); and Piebald, JEFF The Brotherhood, Pokey LaFarge, Charley Bliss, Slim Cessna's Auto Club (Sunday), among others. An arts fest features local performers, artists and fashion shows; kids fest (noon-6 p.m. daily) includes live entertainment, games and inflatables. Food, drink and retail vendors round it out.
Details: Noon-10 p.m. Saturday-Sunday along Milwaukee Avenue, from North Avenue to Paulina Street. $10 suggested donation. | MAP
2. Bask
Celebrating its 45th anniversary this year, Fiesta Del Sol celebrates family, art and culture in Pilsen. The alcohol- and tobacco-free event features two dozen food vendors selling tacos, pizza, ice cream, churros and more, plus live music, an arts and culture pavilion, kids activities, carnival rides, soccer games and information about immigrants' rights. Don't miss House of Sol, an outdoor dance party featuring about 40 local DJs and producers, including DJ Deeon, Gettoblaster, John Simmons, R.U.B.B., Soundsystem, Stacy Kidd and Terry Hunter.
Details: 5-10 p.m. Thursday; 11 a.m.-11 p.m. Friday-Saturday; 11 a.m.-10 p.m. Sunday at 1400 W. Cermak Road. Free. | MAP
3. Roll
What has been for years an eclectic neighborhood gathering in Palmer Square Park is expanding to Northerly Island this year. Why the change in venue? It might have something to do with headlining act, The Roots. Organizers of New Belgium Brewing's annual Tour de Fat encourage costumes and promise "mind-blowing provocateurs" in addition to circus performers and other creative eye candy. Also on the schedule: a fashion show, slow ride race and dance contest. The Roots performs at 7 p.m.
Details: 4-9 p.m. Saturday at Huntington Bank Pavilion at Northerly Island, 1300 S. Linn White Drive. $25; free for kids ages 12 and under. | MAP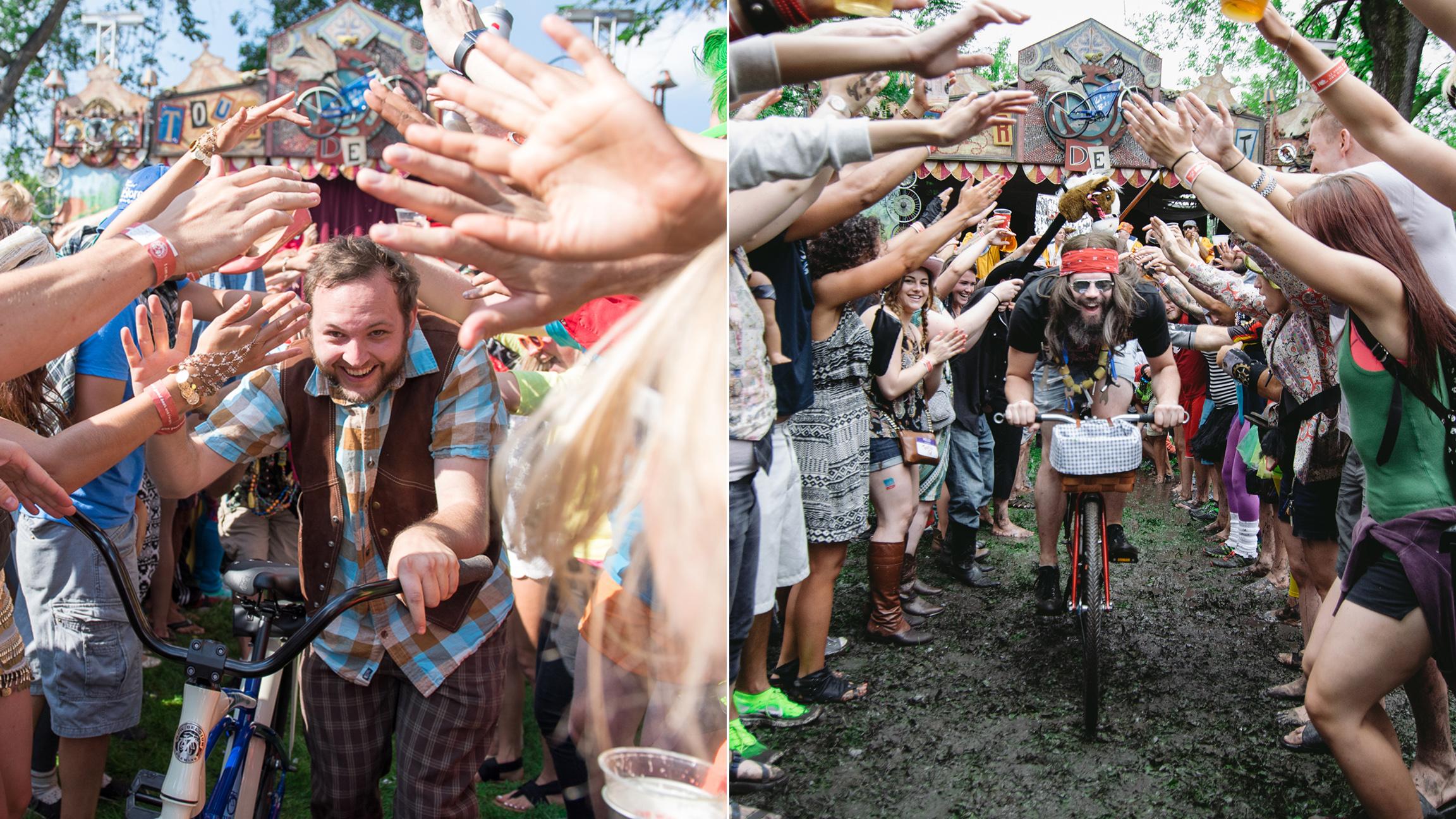 Rock, roll, repeat. Tour de Fat kicks it into high gear this weekend.
4. Taste
Q: Which classic summer festival includes daily wine and whiskey tastings and also embraces encased meats? A: Taste of Lincoln Avenue. Now in its 34th year, the festival offers two stage of live music, with acts paying tribute to Heart, Dave Matthews, Pink Floyd, the Beatles, the Who, Journey and Led Zeppelin, among others, plus a carnival for kids (noon-6 p.m. daily). Wine ($20) and whiskey tastings ($25) take place daily from 2-6 p.m. Food and drink vendors are on hand—with sausages and more.
Details: Noon-10 p.m. Saturday-Sunday along Lincoln Avenue, from Fullerton and Wrightwood avenues. $10 suggested donation. | MAP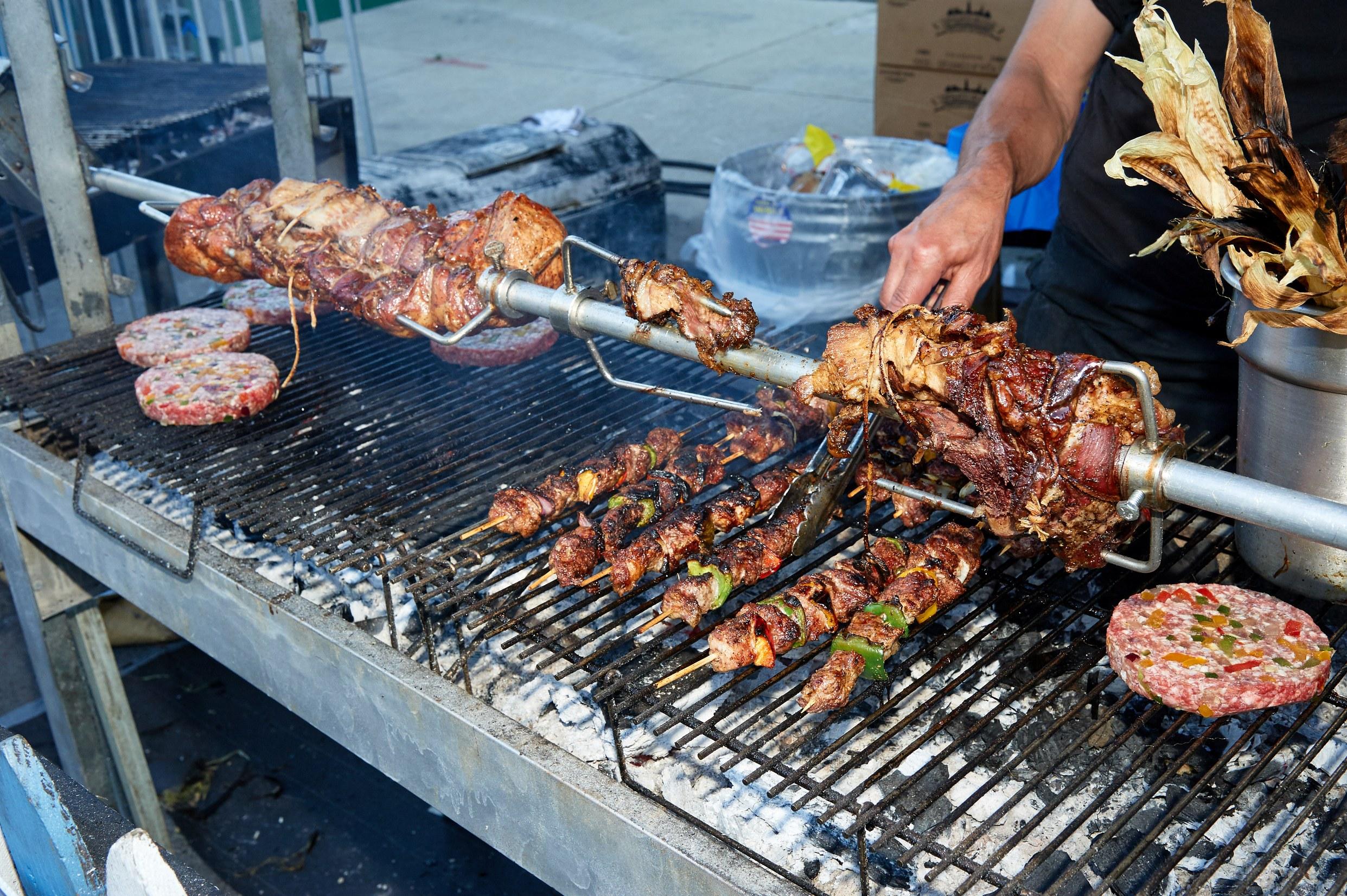 (Courtesy of Special Events Management)
5. Make haste
NPR listeners are no stranger to Peter Sagal's quips and commentary punctuating the long-running news quiz show "Wait Wait … Don't Tell Me." On Thursday, see Sagal in the flesh as he hosts Wait, Wait... Don't Tell Me! Live in Millennium Park. Early arrival is recommended. 
Details: 7 p.m. Thursday (gates open at 5 p.m.) at the Jay Pritzker Pavilion at Millennium Park, 201 E. Randolph St. Free. | MAP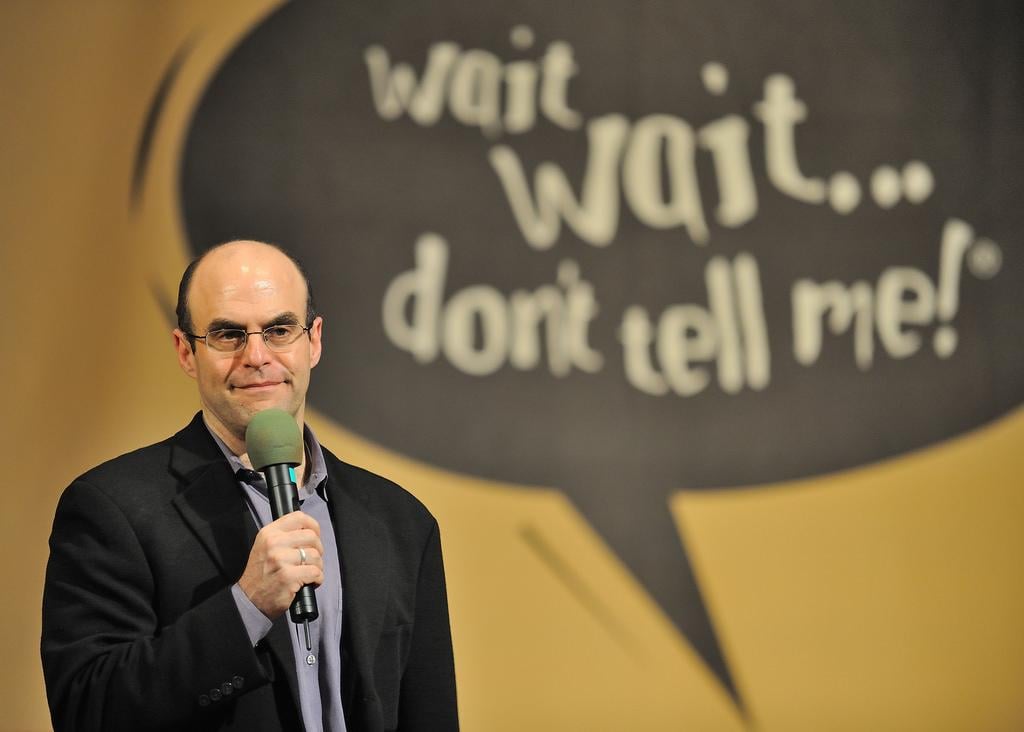 Don't wait too long for your spot at a free taping of "Wait Wait … Don't Tell Me!" (JanetandPhil / Flickr)
6. Step
Show off your fancy footwork at the fourth (and final) installment of an amateur dance competition held in conjunction with Chicago SummerDance. The winners of each local SummerDance-Off contest will go head-to-head (and foot-to-foot) in August at Millennium Park. This weekend, steppers can compete in the Austin neighborhood.
Details: 2-5 p.m. Saturday at Austin Town Hall, 5610 W. Lake St. Free. | MAP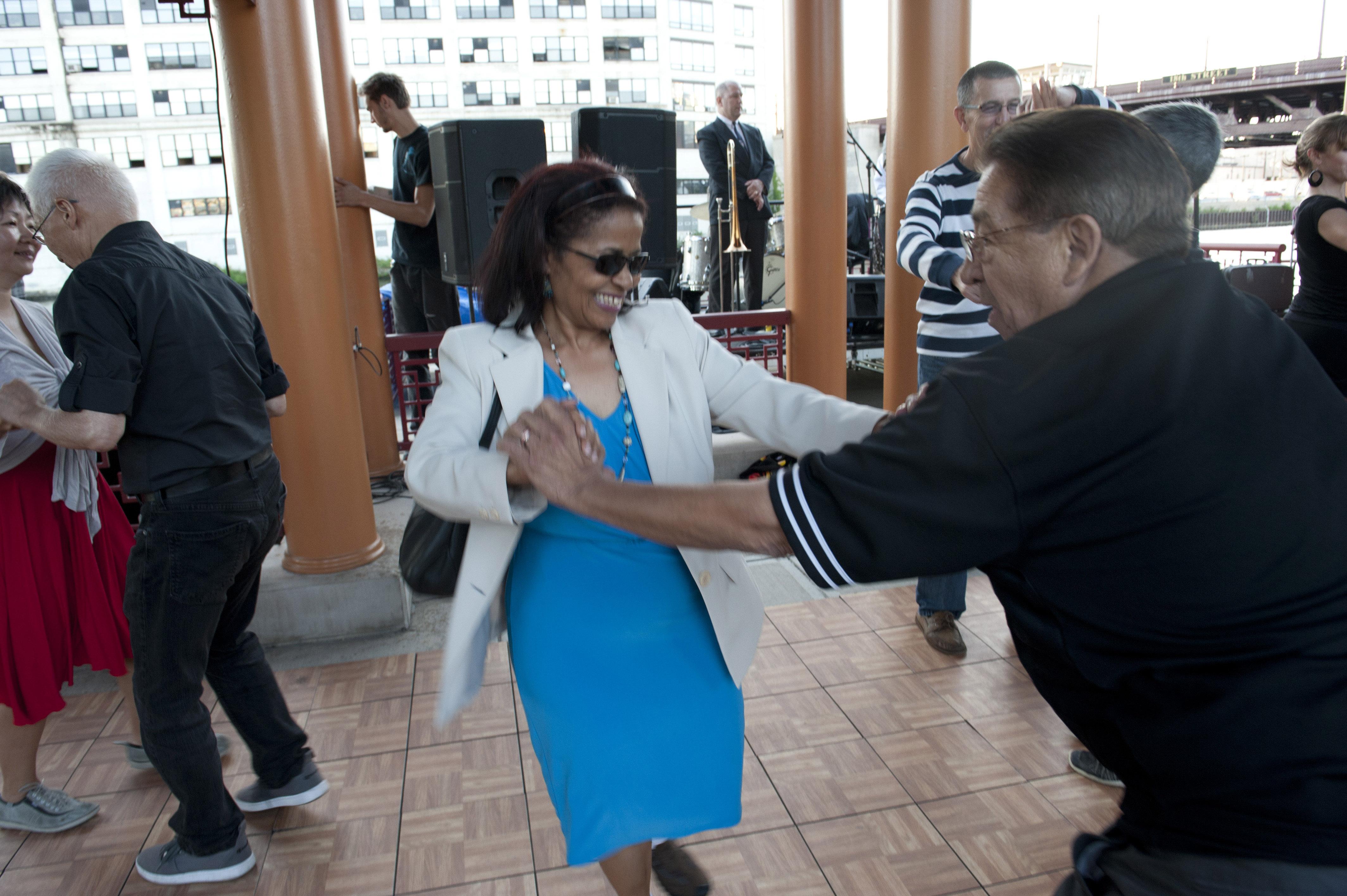 Couples dance at Chicago SummerDance in Ping Tom Park. (Courtesy of City of Chicago)
7. Pour
Take a walk on the wild side at a Summer Wine Fest at the zoo. The inaugural event features more than 35 selections throughout the zoo grounds, plus live music. Sip a sauvignon blanc near Penguin Cove, and cabernet sauvignon from Washington near Waterfowl Lagoon. You get the idea. Tickets include up to 20 2-ounce tastings.
Details: 6-9 p.m. Friday at Lincoln Park Zoo, 2001 N. Clark St. $49; $20 "designated driver" tickets available. | MAP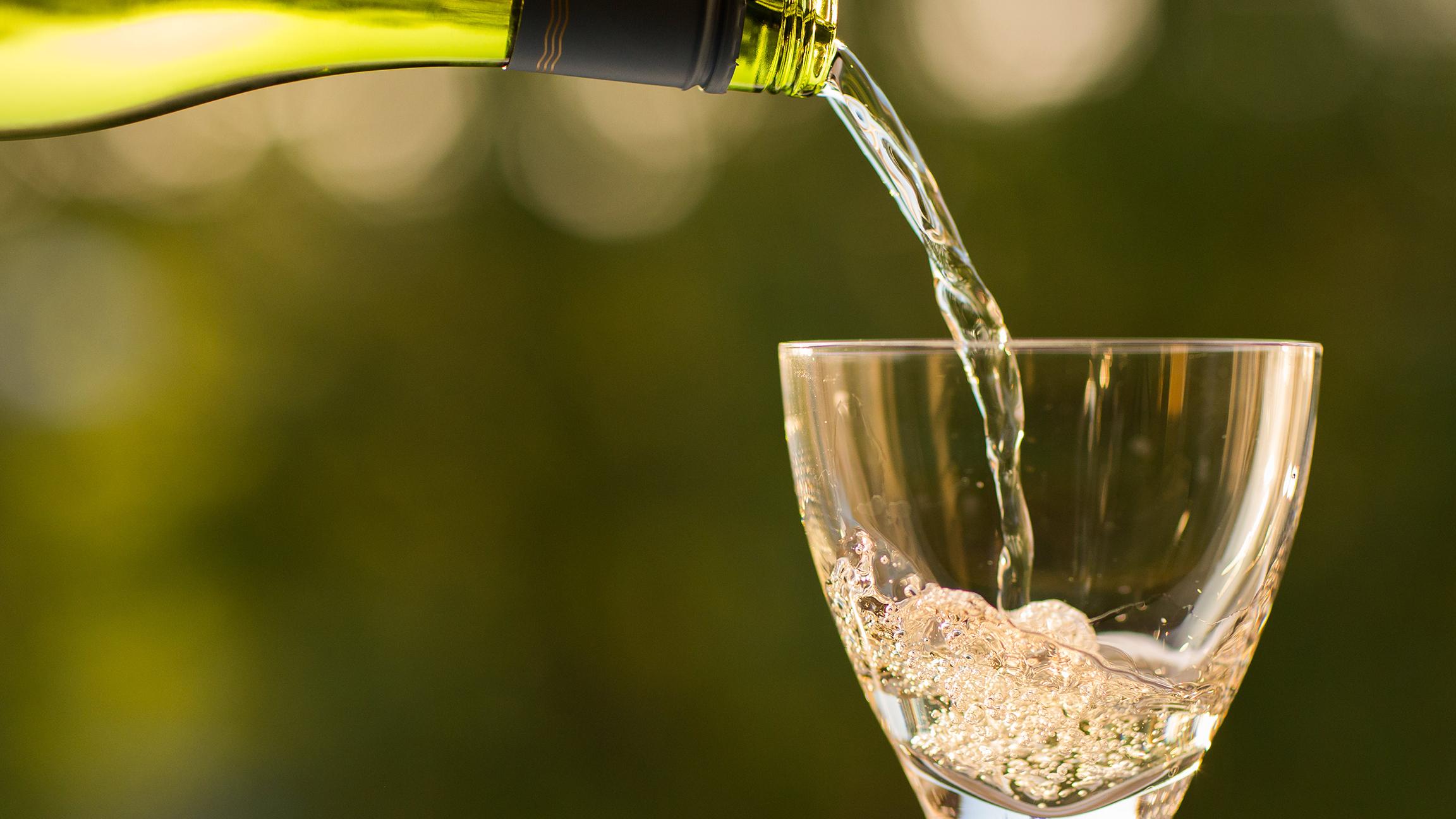 Party animals: Sip and swirl at the zoo this weekend.
8. Recycle
File this one under "garden party with a mission." The annual Closed Loop Food Fest takes place in the backyard of a former meatpacking plant-turned-sustainable food production facility, where a variety of businesses are working to "develop circular economies of food production, energy conservation and material reuse." The afternoon includes live music, DJs, kids activities, a farmers market, food vendors and trucks, and locally produced beer from Whiner, plus coffee and kombucha.
Read more about The Plant in our story: Local Entrepreneurs Aim for Zero Waste with Plant Chicago
Details: 10 a.m.-6 p.m. Saturday at The Plant, 1400 W. 46th Ave. $10 suggested donation; $5 for Back of the Yards residents. | MAP
Local entrepreneurs are repurposing an old meatpacking plant in an effort to create something very unusual – a way of doing business that creates no trash. (Chicago Tonight)
9. Rhyme
Celebrate the vibrancy of verse at the second annual Chicago Poetry Block Party, which features readings from poets across the U.S., plus live music, an open mic, writing workshops, games, a dance party and more. With Eve Ewing, Nate Marshall, The Happiness Club, Chicago Mariachi Project, Jarochicanos and Akenya. Jasmine Alexandria Barber hosts.
Details: 2-9 p.m. Saturday at 19th Street and Wolcott Avenue. Free. | MAP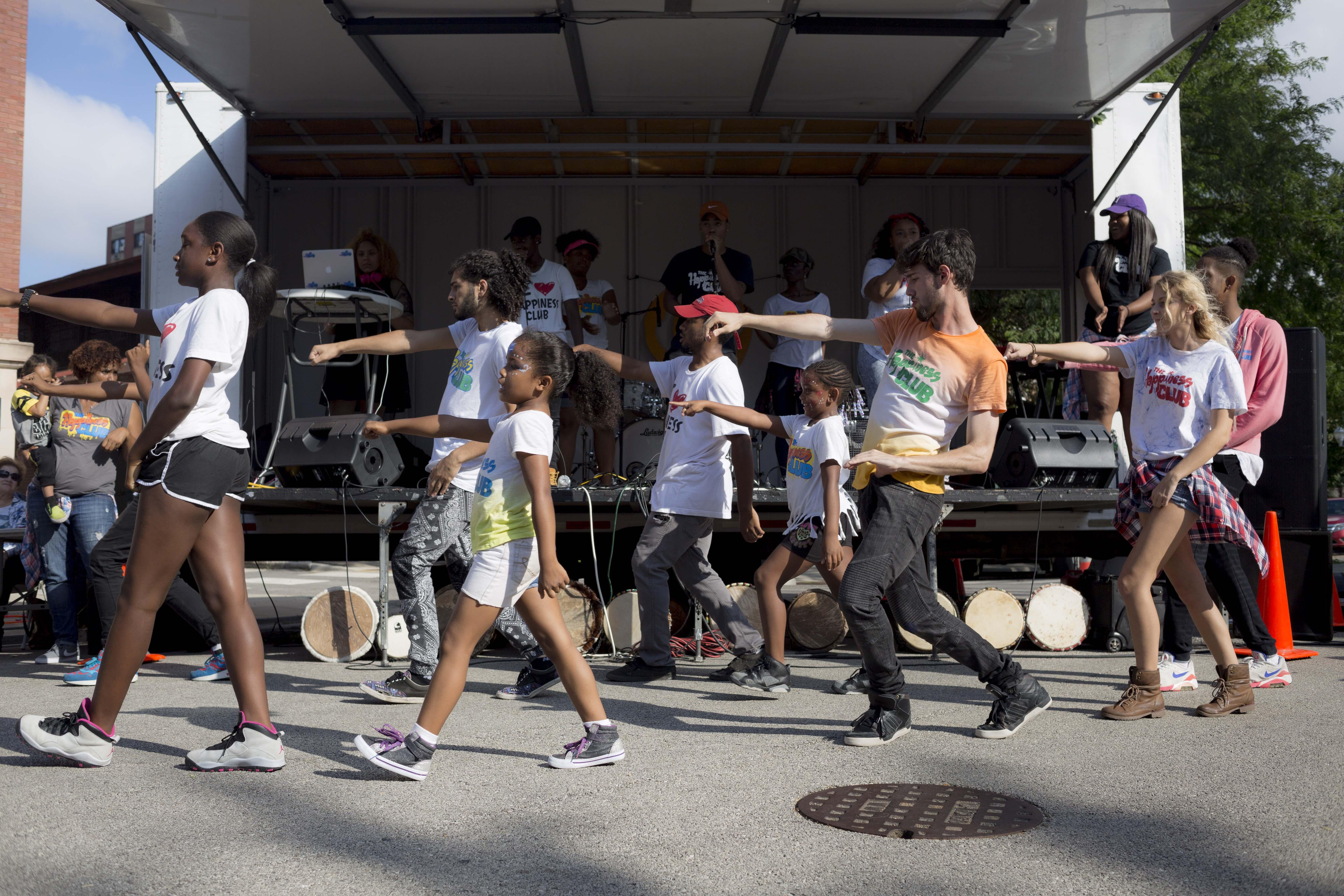 Come together: Poetry Foundation, Crescendo Literary and the National Museum of Mexican Art host the second annual Chicago Poetry Block Party. (Courtesy of the Poetry Foundation)
10. Wing it
It's the stuff that summer afternoon dreams are made of: saucy eats and lazy games that leave one hand free to grip your sipper. Get that and more at the 17th annual Wingfest and Bags Tournament benefit bash. Tickets include unlimited wings, two drinks and a chance to vote for your favorite mild, hot, barbecue and "creative" varieties. Competing this year for top marks are more than a dozen restaurants, including Harold's Chicken Shack, Sweet Caroline's and Tap House Grill. Live music by The Big Richards.
Details: Noon-5 p.m. Sunday at Drink, 871 E. Algonquin Road, Schaumburg. $35-$50. Proceeds benefit the Woodfield Area Children's Organization. | MAP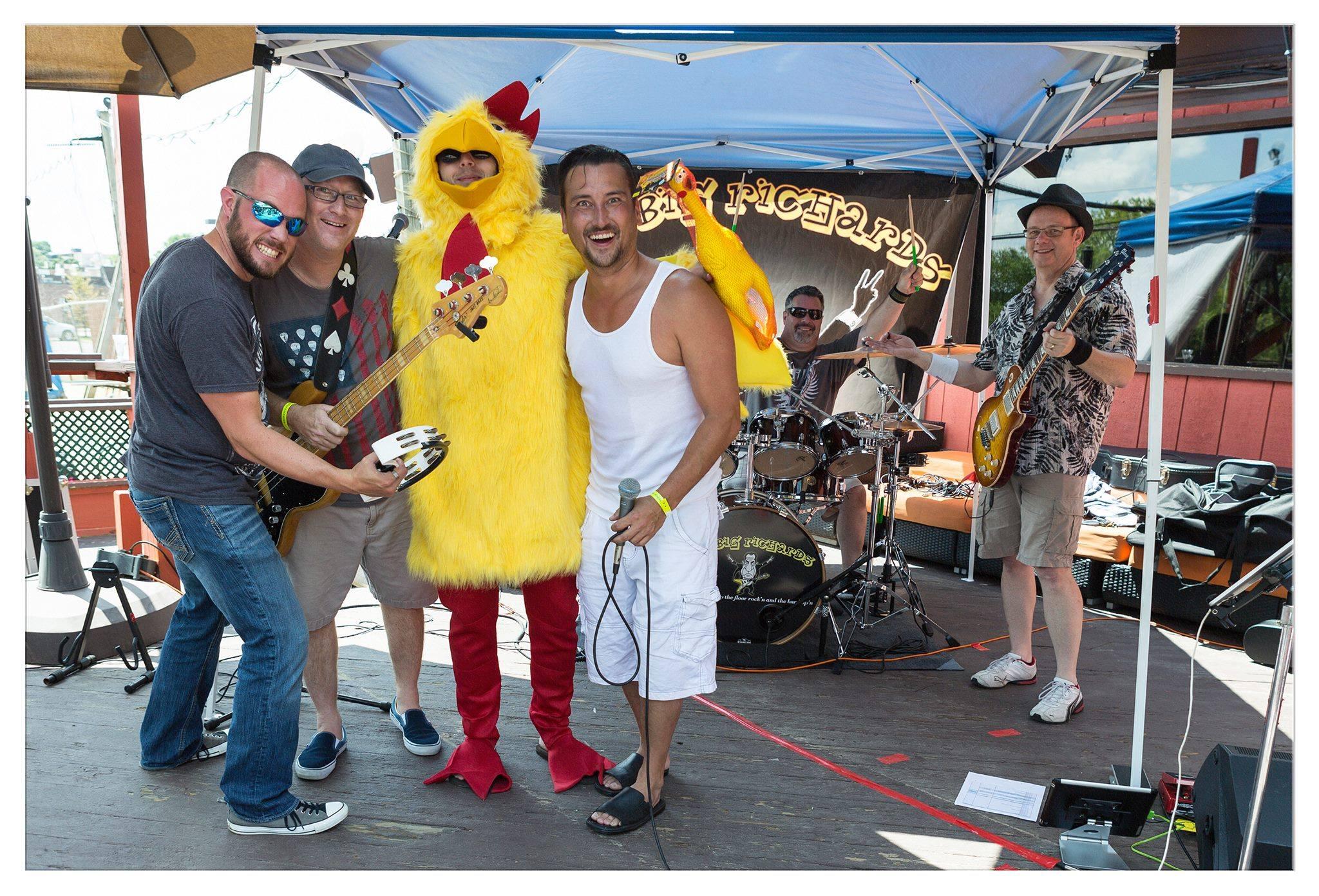 Get a wingful this weekend at the annual benefit bash. (Courtesy of Woodfield Area Children's Organization)
Events listed are subject to change. We recommend double-checking times and locations before you head out the door. Want to share your upcoming events with us for consideration in a future roundup? Send us an email.
---