For the last 40 years, chef Jacquy Pfeiffer has spent most of his time in a kitchen.
He started training in his mid-teens, later becoming a maître pâtissier—a master pastry chef. But for the last two decades he's been a teacher, a mentor and an avid promoter of the art and science of French pastry making, all glazed with one important French doctrine: "Try to eat the best food in small portions and you'll be a very happy person," he says.
Pfieffer appears to be a happy person and he's been spreading that happiness, like butter, to hundreds of others. He is the co-founder of The French Pastry School at Kennedy-King College, one of the City Colleges of Chicago, and for his work, the French government recently awarded Pfeiffer that country's highest civilian decoration: the Legion of Honor.
"For some people it's bragging rights. For me it's just an enormous honor and very proud to have received this," he said.
Pfeiffer's award comes with the title chevalier and puts him in the company of a long list of distinguished recipients dating back to the award's creation by Napoleon Bonaparte. The French Pastry School's other co-founder, Sébastien Canonne, received the honor two years ago. But Pfeiffer admits the idea for the school came about not primarily to spread French culture but because of his own professional frustrations.
"I was traveling the world making pastry and I eventually arrived in Chicago in '91. I was working in hotels for about four years and I could never find enough properly trained pastry cooks," he said.
Pfeiffer started the school in 1995 and to this date it remains the only one in the country that focuses exclusively on pastries, candies and cakes.
Over the last two decades, more than 2,000 students have graduated from the school's short but intensive programs—which are not cheap. Tuition for the six-month pastry program alone is $23,000. But students representing a wide age range come from all over the world, many in search of a new career, which is theirs if they can make it.
"There are seven jobs for each graduate, which is a tremendous number," Pfeiffer said. "The food industry is pretty much recession-proof, especially in pastry. When people feel bad they eat pastries and when they're happy they eat pastries."
Pfeiffer says a pastry chef in his native Strasbourg, France, turned his life around when he was only 15 years old. And he is paying it forward every day with students of all ages. But more importantly, he would like to turn around the eating habits of most people—especially when it comes to savoring the kinds of delicacies he and his students turn out, including the elaborate Cubs World Series Championship cake.
"We make sure that people eat slowly when they eat something; they eat small portions when they eat something, and to think about what they're eating not just wolf it down and then go for another big slice of cake," he said. "Have a smaller size and really think and appreciate what you're eating."
Sweet advice from a chevalier de la légion d'honneur. Vive le France. 

Below, a recipe from Chef Jackie Pfeiffer's cookbook, "The Art of French Pastry," which won the 2014 James Beard Award for Best Cookbook: Dessert and Baking. (Click the image to get the recipe.)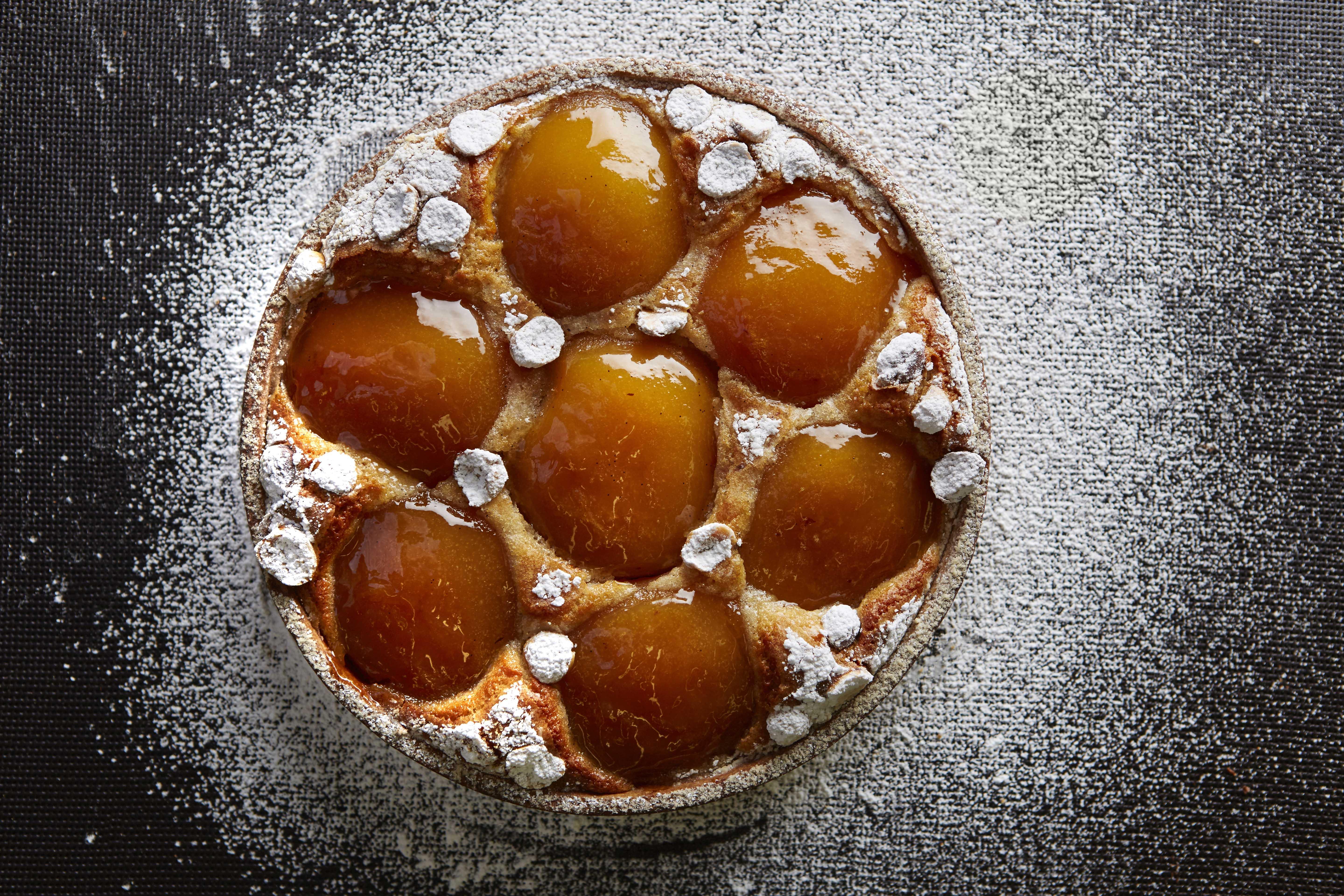 Recipe: Cider-Infused Caramelized Apple Tart with Grapefruit Jam
---