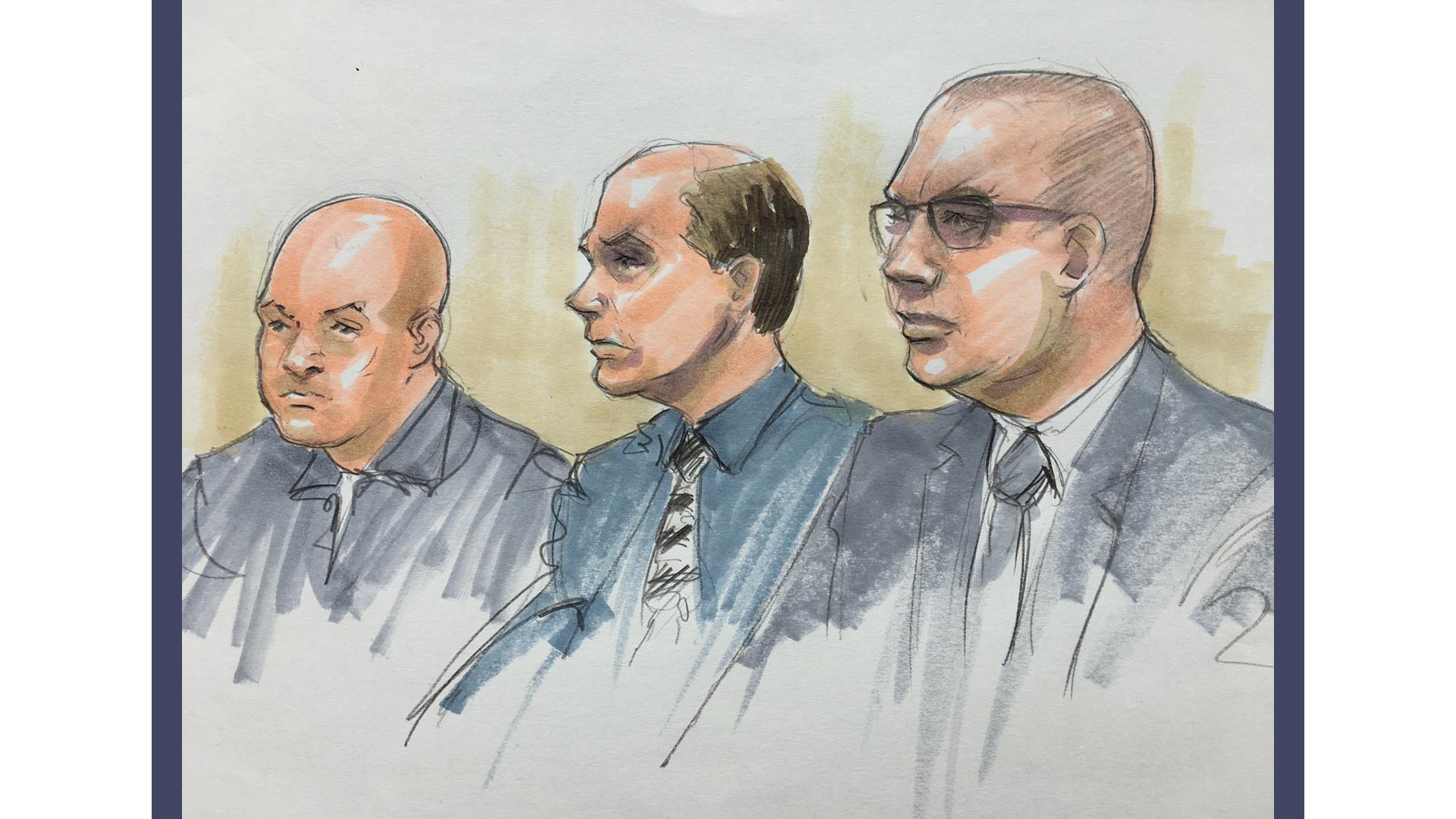 Courtroom sketch by Thomas Gianni
Three police officers were in court Monday in relation to the Laquan McDonald case.
Two former Chicago Police officers and one current officer pleaded not guilty to charges they conspired to cover for former cop Jason Van Dyke in the shooting of 16-year old Laquan McDonald.
Joseph Walsh, David March and Thomas Gaffney were indicted late last month on charges stemming from McDonald's death in 2014.
The special prosecutor alleges the officers coordinated their activities to protect each other—and other police officers—and says they went as far as ignoring contrary evidence and failing to try to interview key witnesses.
The three were released on their own recognizance, but ordered to be fingerprinted.
Judge Diane Gordon Cannon, a former prosecutor, was assigned the case, after another judge quickly recused herself without explanation.
In 2015, Cannon was the judge who acquitted a Chicago Police commander charged with aggravated battery with a deadly weapon.

In other news in Chicago tonight
The penny-per-ounce beverage tax in Cook County remains on the bubble after a Cook County judge on Monday denied the county's appeal on a temporary restraining order.
The tax was supposed to have gone into effect on July 1, but the Illinois Retail Merchants Association, on behalf of Cook County retailers, filed for a temporary restraining order challenging the tax, saying it's vague and violates the uniformity clause of the Illinois Constitution.
The restraining order keeps the tax from going into effect, while another court hears arguments on whether or not the law is constitutional.
A hearing is scheduled on that for Wednesday.

Bumpy negotiations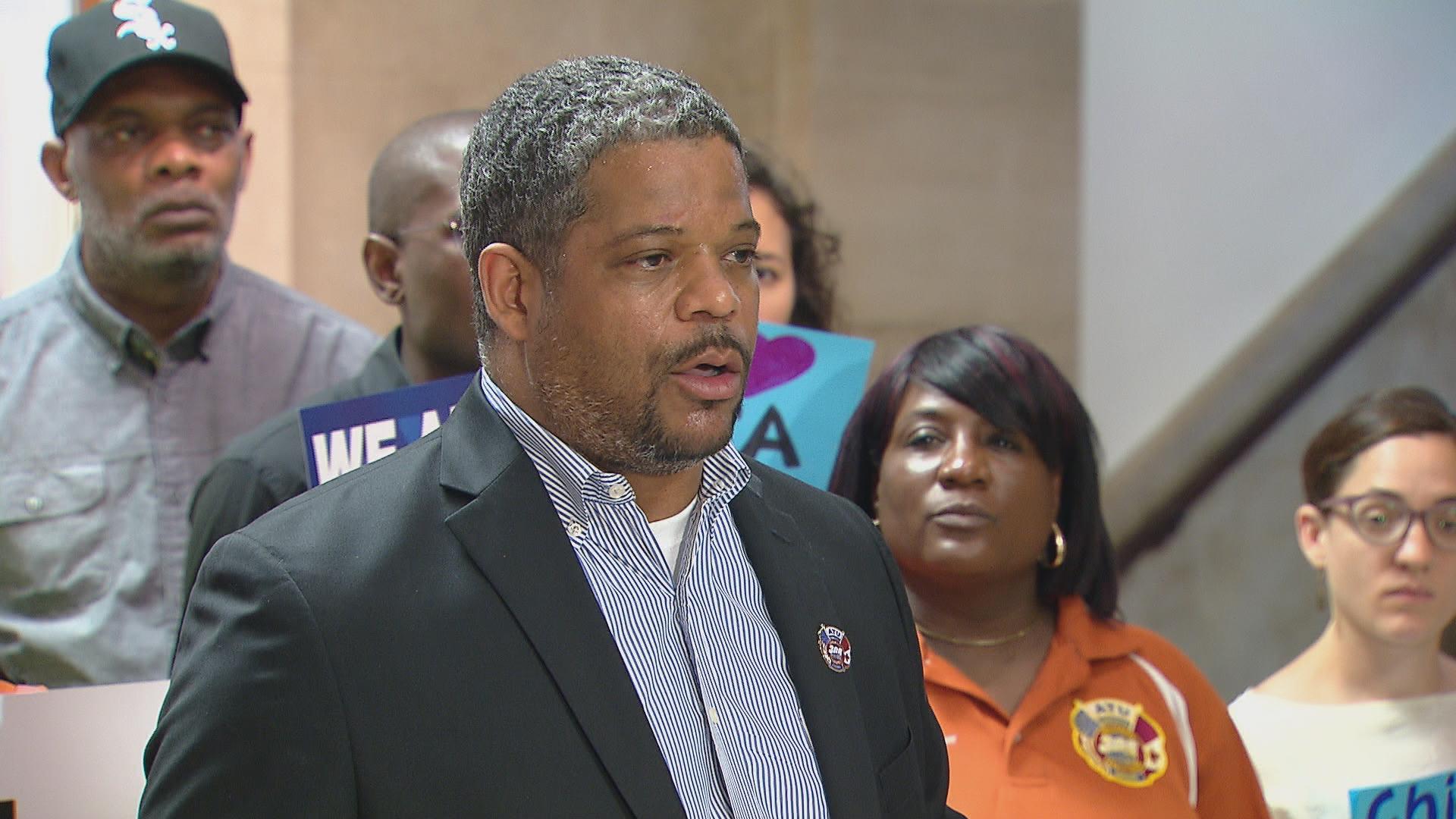 Kenneth Franklin
Negotiations are getting bumpier at the CTA, as the union representing operators, switchmen and customer service reps are threatening a strike.
Members of the Amalgamated Transit Union Local 308 say they've been in contract negotiations for 18 months and Monday announced the results of a preliminary strike vote.
Union president Kenneth Franklin says about a third of its 3,000 members voted, and 98 percent favor a strike.
At issue are pay raises, health care and vacation days.
"We want them to come to the table fairly and take care, respectfully, of the most important unions in Chicago," said Franklin. "The union that feeds the economic engine of Chicago, moving hundreds of thousands of people throughout the city. We do not want to cause the city a heart attack, but our patience has worn out. Our anger is growing."
But CTA officials say the agency has been negotiating in good faith.
Furthermore, they say the union's contract with the agency prohibits members from striking and that service will continue.
---