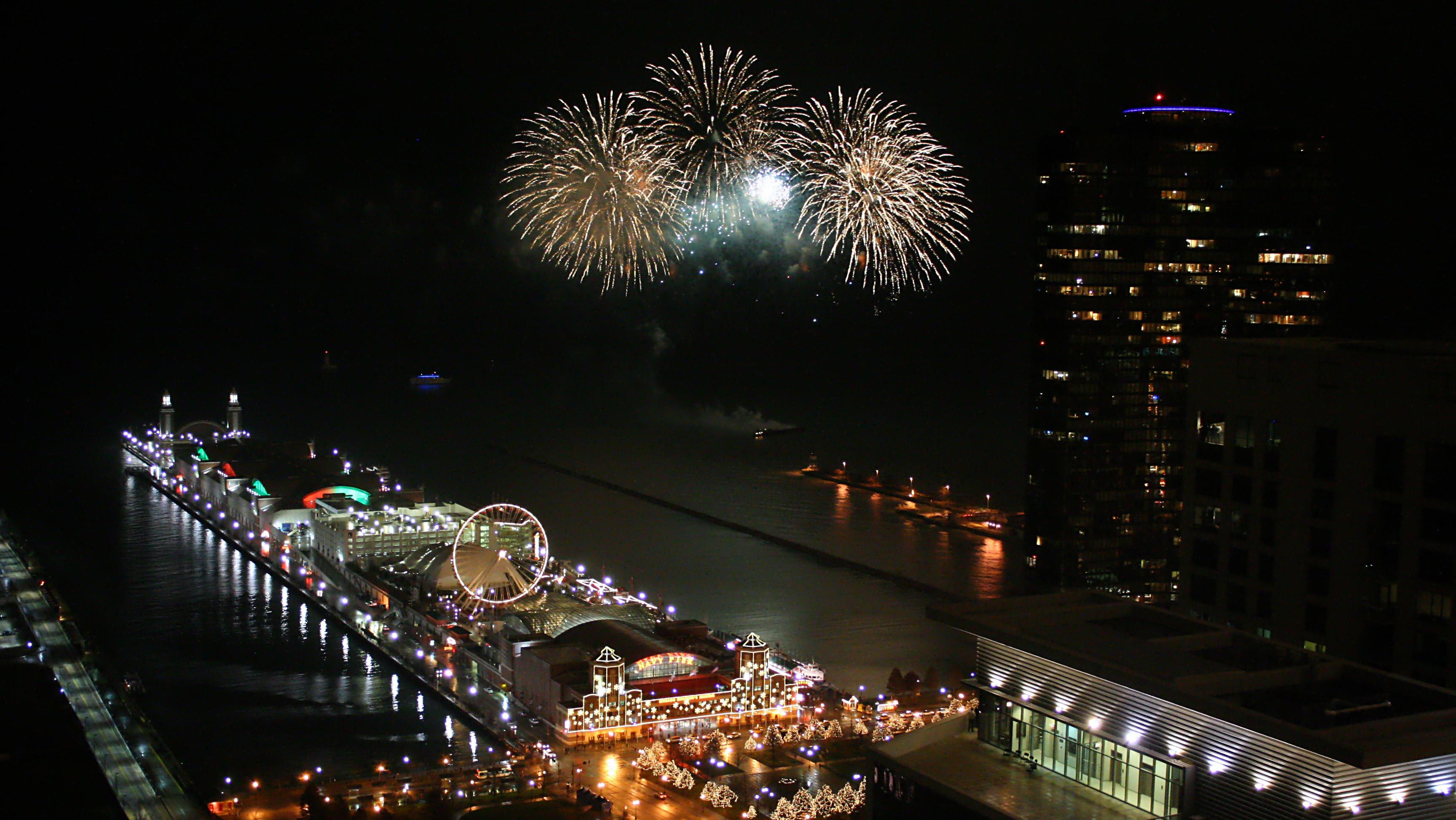 Fireworks at Navy Pier light up the night. (Marit & Toomas Hinnosaar / Flickr)
1. Work it
They fizzle, pop, explode and dazzle. And no matter how many times we see them, we just can't get enough of a good fireworks display. Here are just a few options taking place on July Fourth: Navy Pier lights up the skies downtown as usual on Saturday at 10:15 p.m. and adds a special show on Tuesday—Independence Day—at 9:30 p.m. Lake Forest Festival & Fireworks (6-10 p.m.) features a beer garden, live music from tribute act Journey Unauthorized and Lou Gramm, plus kids activities; a fireworks display ends the night. In Oak Park, a 10 a.m. parade kids off July Fourth festivities, followed by a fireworks display at dusk. Orland Park celebrates with live music by Run Forrest Run (7:15 p.m.) followed by fireworks (9:15 p.m.) choreographed to music.

2. Chow down
It's a rib-lovers dream this weekend across the metro area. Option one: The 30th annual Naperville Ribfest, where 20 rib vendors and dozens of local restaurants serve up barbecue and other eats, while main stage acts feature Toby Keith (Friday), The B-52s (Saturday), Shinedown (Sunday), Tres Moustache (Monday) and others. On the south stage, don't miss the bus-driving bluesman Toronzo Cannon (Monday), among others. Family activities include carnival rides, inflatables and a petting zoo. A 30-minute fireworks display wraps up the weekend festivities on Monday at 9:30 p.m.
Option two: Windy City Ribfest in Uptown, where seven rib vendors serve up the goods. Live music includes Berlin (Friday), Too White Crew (Saturday) and JC Brooks (Sunday).
Naperville Ribfest: Noon-10 p.m. Friday through Monday at Knoch Park, 724 S. West St. General admission: $20-$40; south park entry only: $12-$16. | MAP
Windy City Ribfest: Noon-10 p.m. Friday-Saturday, noon-9 p.m. at Lawrence Avenue and Broadway. $5 suggested donation. | MAP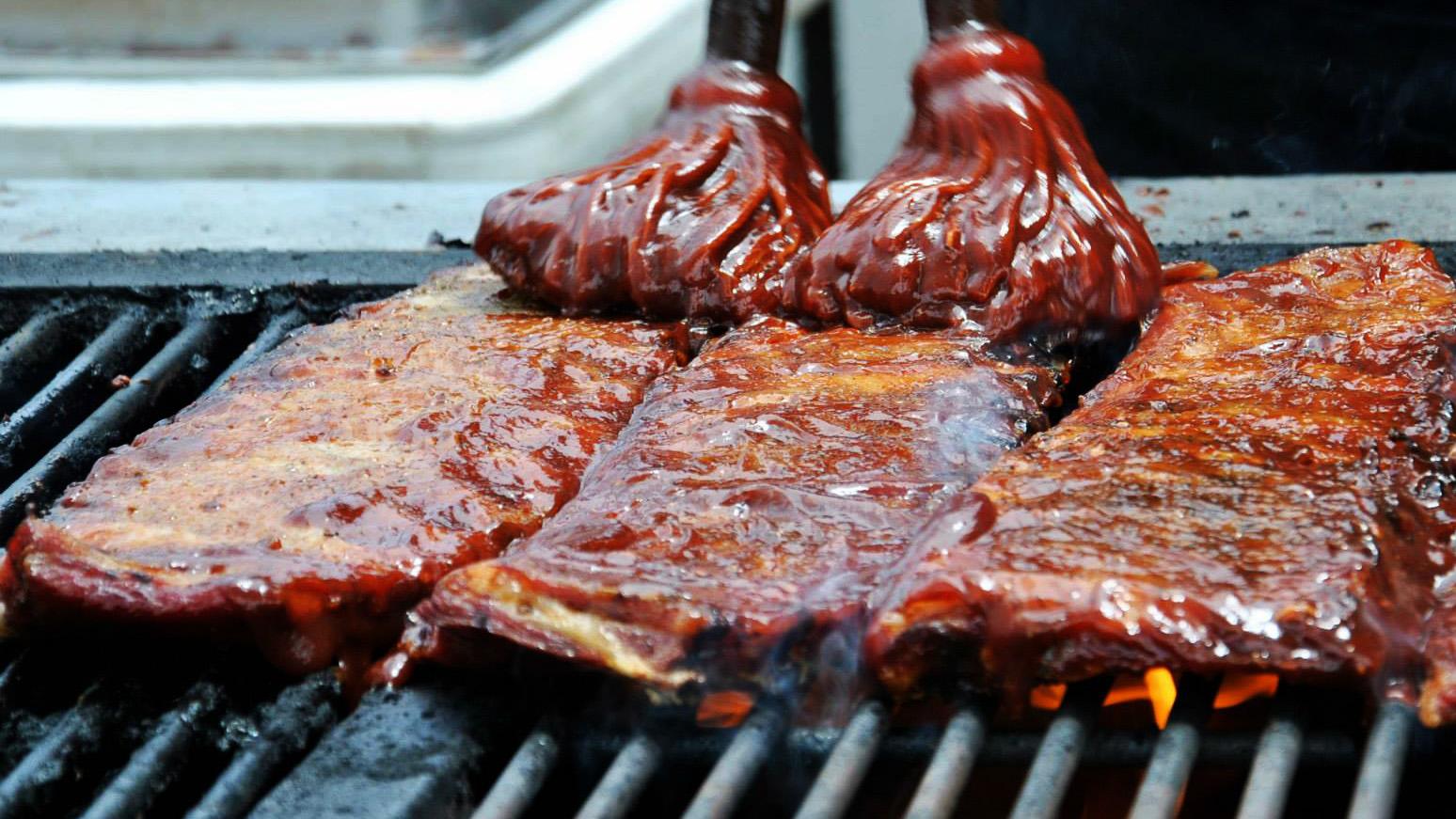 Dozens of local and national rib vendors make their way to Chicago this weekend. (Naperville Ribfest / Facebook)
3. Look up
Dozens of hot air balloons are on display at the annual Eyes to the Skies Festival, including some that can take you for a ride. Before you float away, fill up on food options from more than 30 vendors and browse items at a craft fair. Live music on two stages includes Boy Band Review (Friday), Joe Moss Band (Saturday) and Cassadee Pope (Sunday); while kids can go to down on carnival rides and inflatables.
Details: Noon-11 p.m. Friday through Sunday at the Lisle Community Park, 1825 Short St. $10; free for kids ages 8 and under. Additional fees may apply. | MAP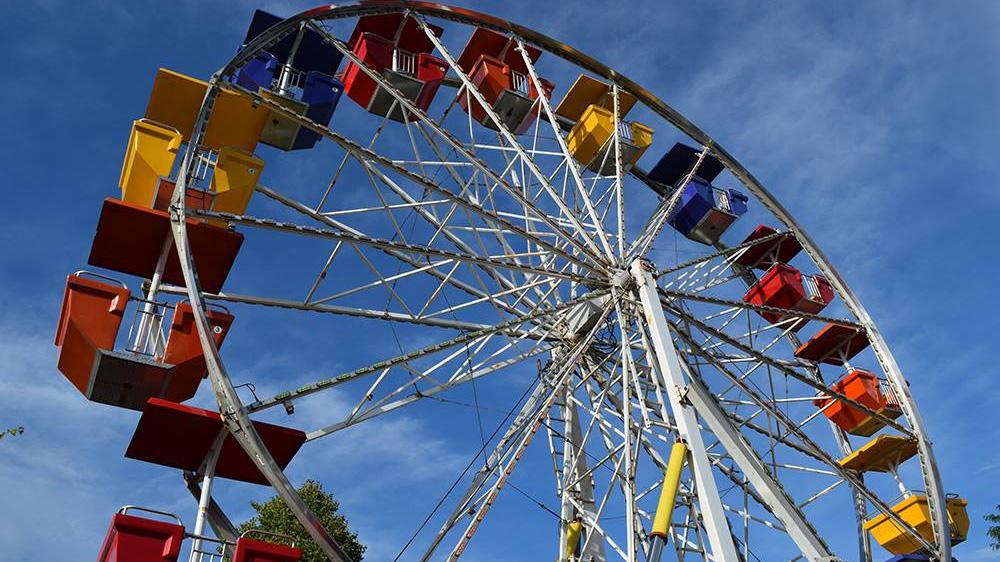 (Lisle Eyes to the Sky / Facebook)
4. Soak
MacArthur "genius" grant recipient and renowned ragtime pianist and composer Reginald Robinson co-headlines a free jazz concert in the park with the Dee Alexander Quartet as part of the Soundtrack of the City series. While you're there, don't miss an exhibition on Chicago jazz courtesy of the Chicago Blues Museum.
Details: 6 p.m. Friday at Ellis Park, 3520 S. Cottage Grove Ave. Free. | MAP
5. Choose
Celebrate the birth of House music at the annual Chosen Few Picnic Weekend and Music Festival. What began as a reunion in 1990 between DJs who were instrumental in popularizing House music has turned into a two-day extravaganza with dozens of DJs and food vendors. Bring a grill and picnic supplies to relax between sets. Features DJ Spinna, Steve Maxwell, Ron Trent and Sadar Bahar.
Details: 8 a.m.-9 p.m. Saturday; 11 a.m.-8 p.m. Sunday at Jackson Park, 63rd Street and Hayes Drive. $40. | MAP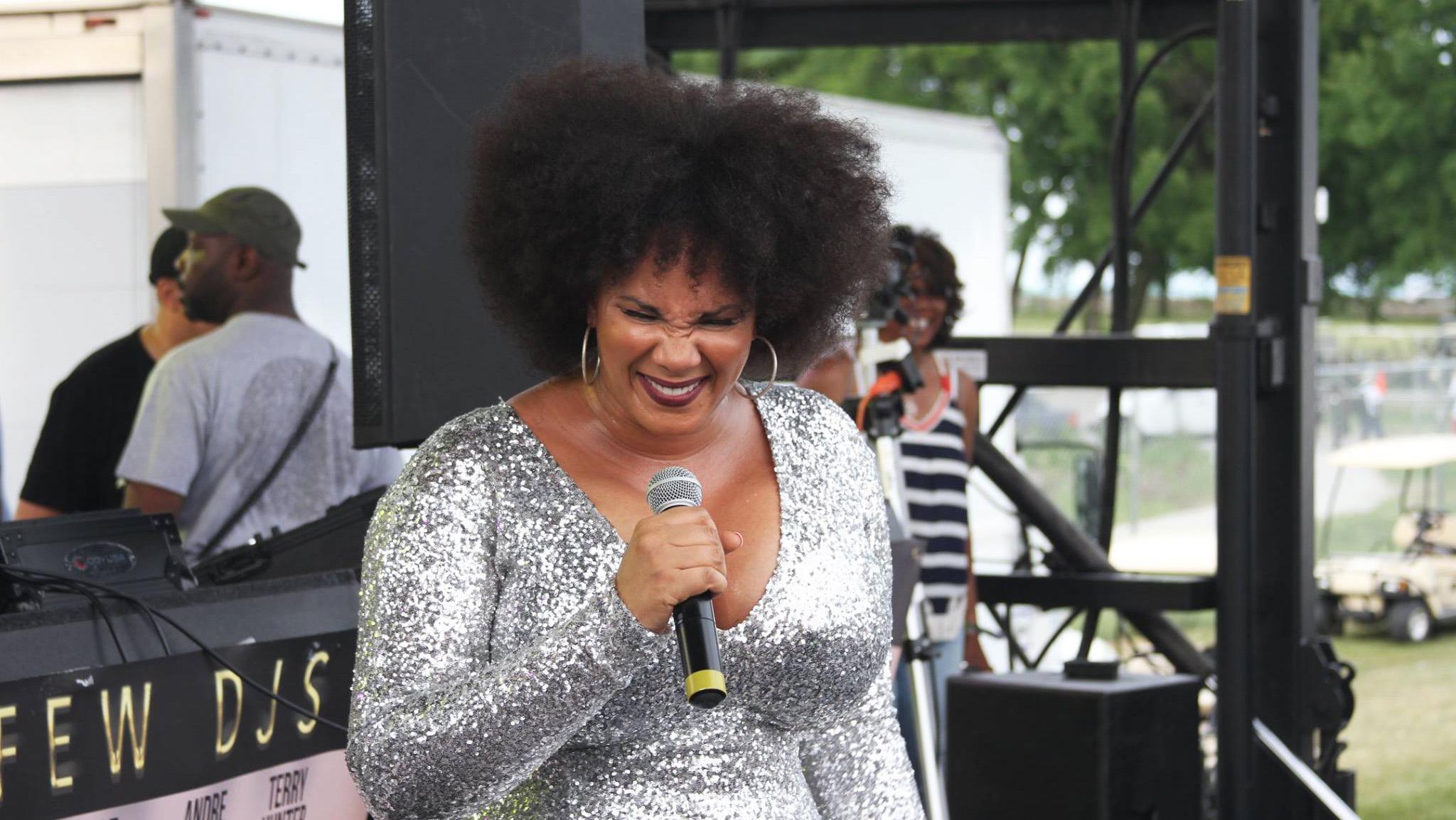 Monique Bingham at the Chosen Few Picnic Weekend 2016. (The Chosen Few DJs / Facebook)
6. Gawk
Check out work of Takashi Murakami at the exhibition "The Octopus Eats its Own Leg." The artist behind Kanye West album covers and Louis Vuitton bags, Murakami's collection embraces anime-inspired characters and is a testament to the artistic concept of "super-flat." Learn more about Murakami in this preview of the show.
Details: 10 a.m.-5 p.m. Thursday-Sunday at the Museum of Contemporary Art, 220 E. Chicago Ave. $15. | MAP
Takashi Murakami (Maria Ponce Berre, © MCA Chicago)
7. Travel
Travel around the world without leaving Chicago at the 25th annual African & Caribbean International Festival of Life, featuring two stages and dozens of bands, performers and DJs, playing everything from reggae to gospel to R&B and rock. Headlining this year's festival: Capleton and The Prophecy Band (Saturday), The Tommies Reunion and Darius Brooks (Sunday), Farley "Jackmaster" Funk (Monday) and Al Hudson and One Way (Tuesday). The event also includes a marketplace with food vendors, fine art, crafts, plus carnival rides and games.
Details: Noon-10 p.m. Saturday through Tuesday at Union Park, 1501 W. Randolph St. $25 for a single-day pass. | MAP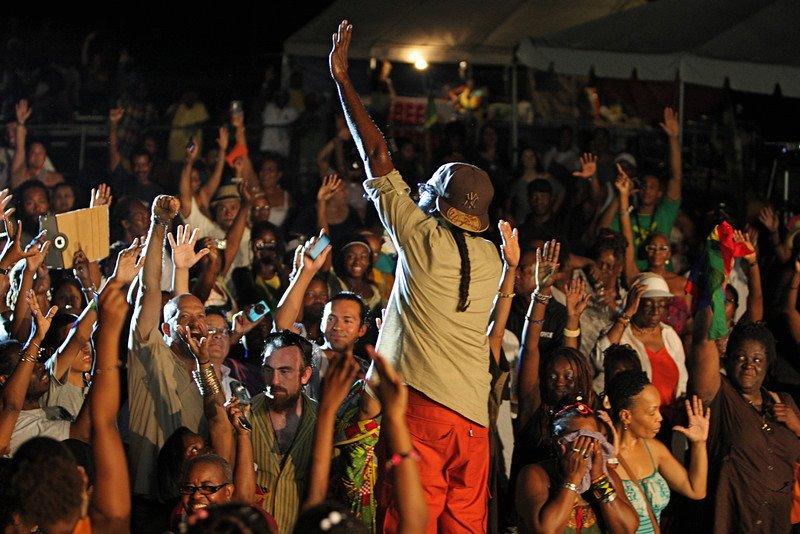 (International Festival of Life / Facebook)
8. Wander
Colorful gardens create an inspiring backdrop for the seventh annual Chicago Botanic Art Festival. Browse jewelry, paintings, sculpture and more from 95 artists. All of the works feature a botanic theme. 
Details: 10 a.m.-5 p.m. Saturday-Sunday at the Chicago Botanic Garden, 1000 Lake Cook Road, Glencoe. Free. | MAP
(Chicago Botanic Garden / Facebook)
9. Boogie
Be the first to experience Live on Lincoln, a new entry to the city's neighborhood music festival circuit. Highlights include the synth-pop band Polica (Saturday) and funk band The Motet (Sunday). Food and drink vendors round it out.
Details: Noon-10 p.m. Saturday-Sunday along Lincoln Avenue and Belmont Street. $10. | MAP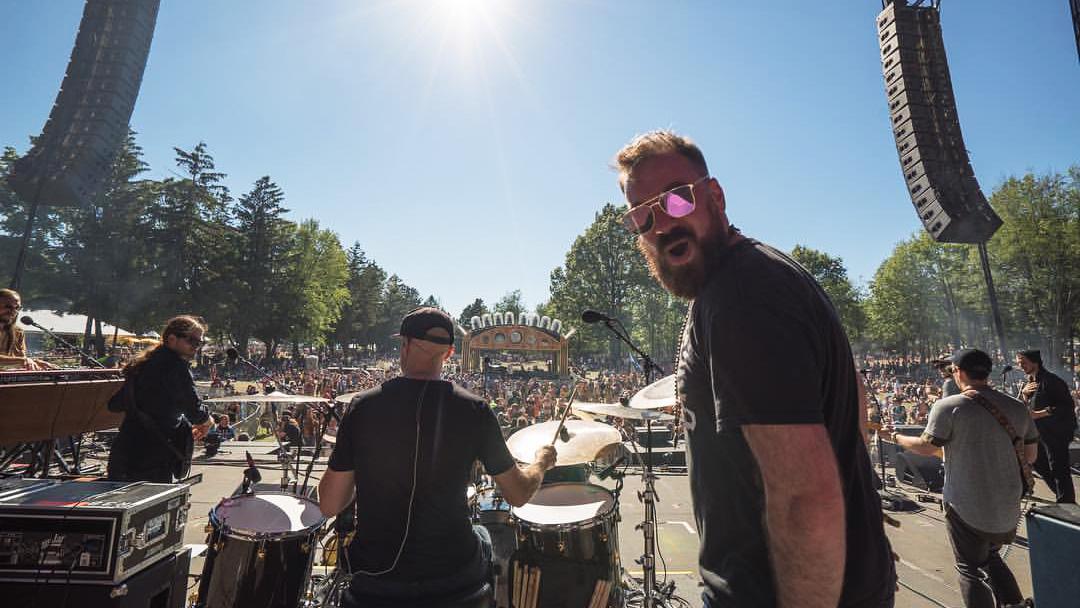 Denver-based band The Motet. (Brad Cauchy / Facebook)
10. Shop
Treat yourself at the second installment of Southport Sidewalk Sales, where 15 retailers head outdoors offer deals and promotions on apparel, shoes, accessories and more. Shops participating in the summer series include Baby Dolls Boutique, Fleet Feet, Free People, The Red Balloon Co., Uncle Dan's Camping & Travel Store, Wildwood Photography and others. (Note that some retailers may not participate in each installment, so call for details.)
Details: 9 a.m.-9 p.m. Saturday-Sunday along Southport Avenue between Belmont Avenue and Byron Street. | MAP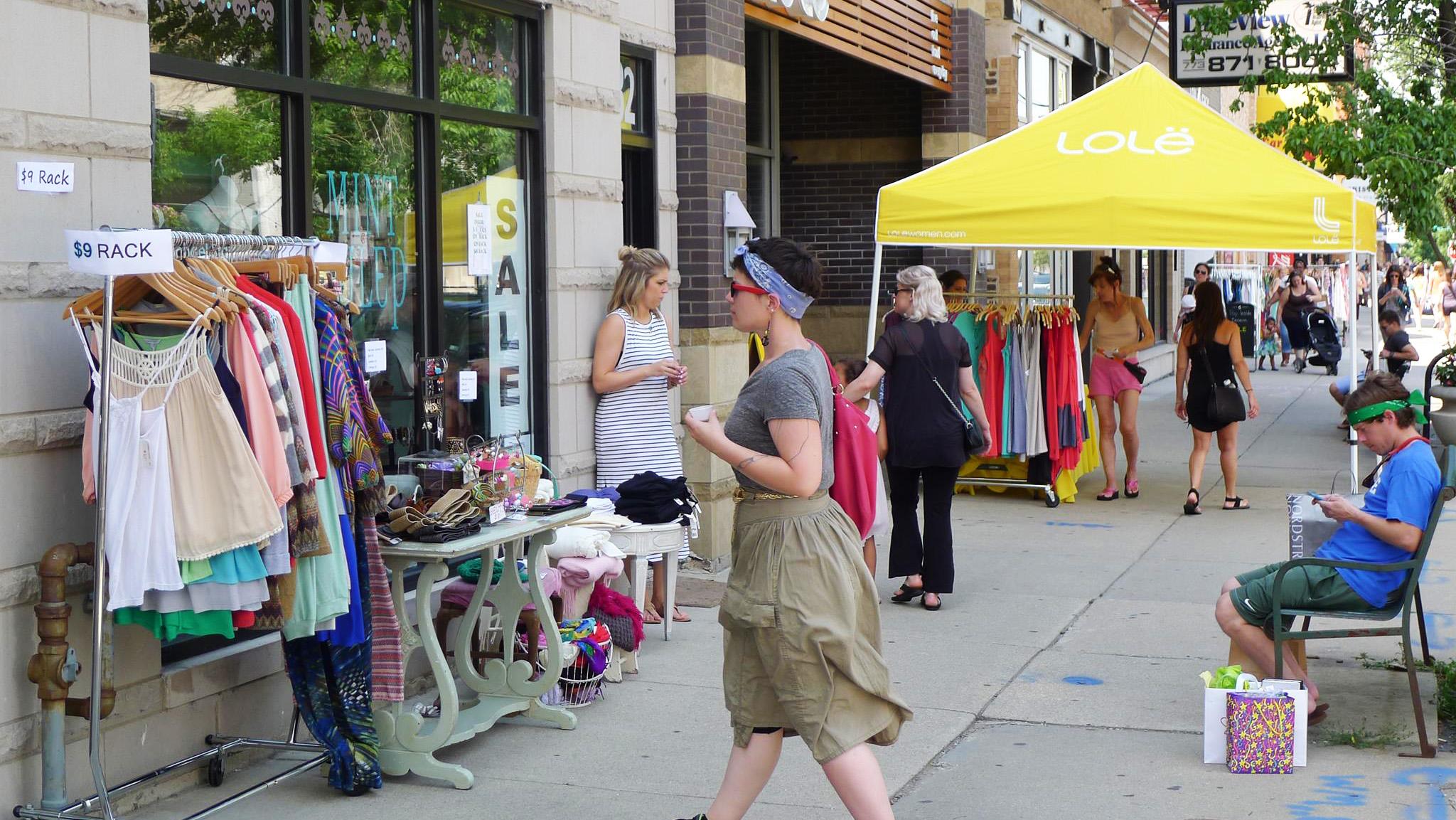 Shop alfresco along Southport. (Lakeview Chamber of Commerce / Facebook)
Events listed are subject to change. We recommend double-checking times and locations before you head out the door. Want to share your upcoming events with us for consideration in a future roundup? Send us an email.