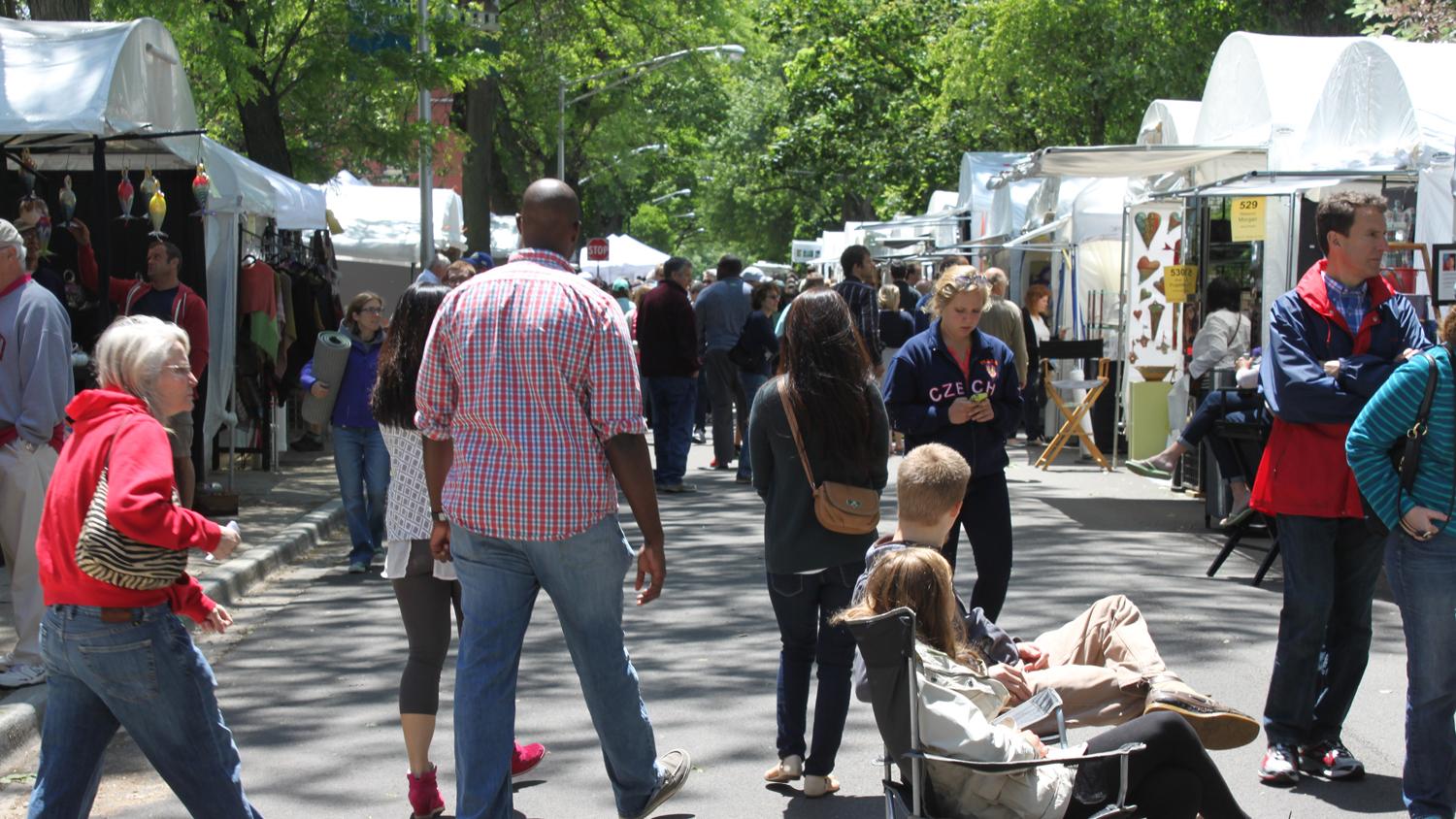 One of the oldest juried art gatherings in the country, the 57th Street Art Fair is back for its 70th year. (Courtesy of 57th Street Art Fair)
1. Browse
More than 200 artists from around the country set up shop at the 57th Street Art Fair, showcasing handmade jewelry, leather goods, photography, sculpture, ceramics and more. The Hyde Park festival in 2017 celebrates its 70th year. Food trucks are on hand for fuel, and Buddy Guy's Legends provides the soundtrack.
Details: 11 a.m.-6 p.m. Saturday, 10 a.m.-5 p.m. Sunday at 57th Street and Kimbark Avenue. Free entry. | MAP

2. Lace up
The Race Against Gun Violence aims to bring together Chicagoans from all walks of life to raise awareness and funds for organizations working to address the city's gun violence. The family friendly event provides races for every level and age, including a Tots for Peace Sprint, a 2-mile walk and 5K and 8K runs.
Details: 5:30-8:15 p.m. Thursday at Upper Hutchinson Field in Grant Park. $35; $12 for kids ages 2-12. | MAP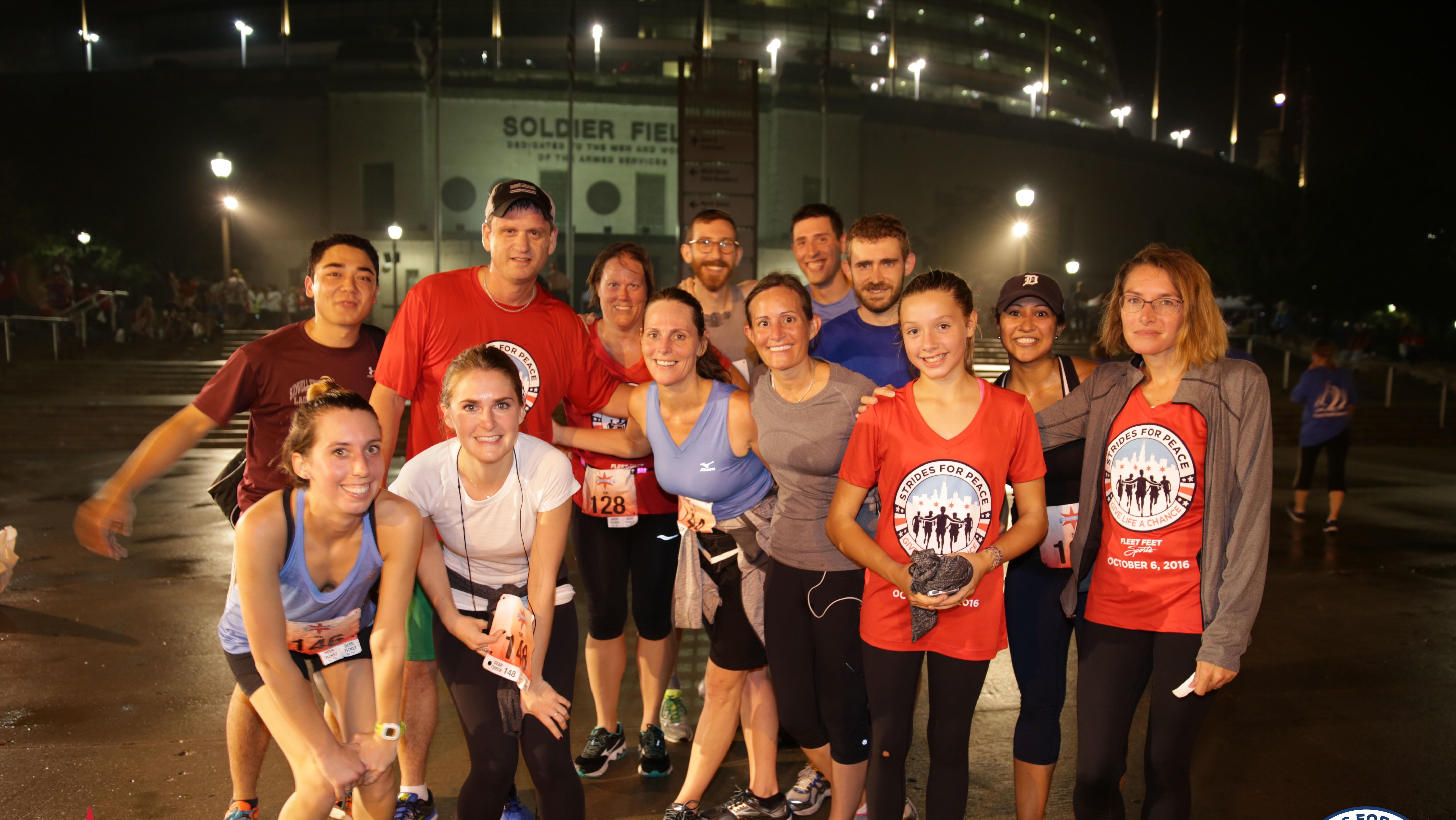 A group poses after completing the Race Against Gun Violence. (Courtesy of Mary Stone Saunders)
3. Take notes
Anupy Singla, local chef and author shows you how to prepare vegetarian samosas, lamb kabobs and tikka at a cooking demonstration in honor of her new book "Indian for Everyone: The Home Cook's Guide to Traditional Favorites." Partial proceeds from sales of the book benefit A Leg Up Foundation.
Details: 2-4 p.m. Saturday at the Culinary Kitchen on the first floor of Bloomingdale's Medina Home, 600 N. Wabash Ave. Free admission. | MAP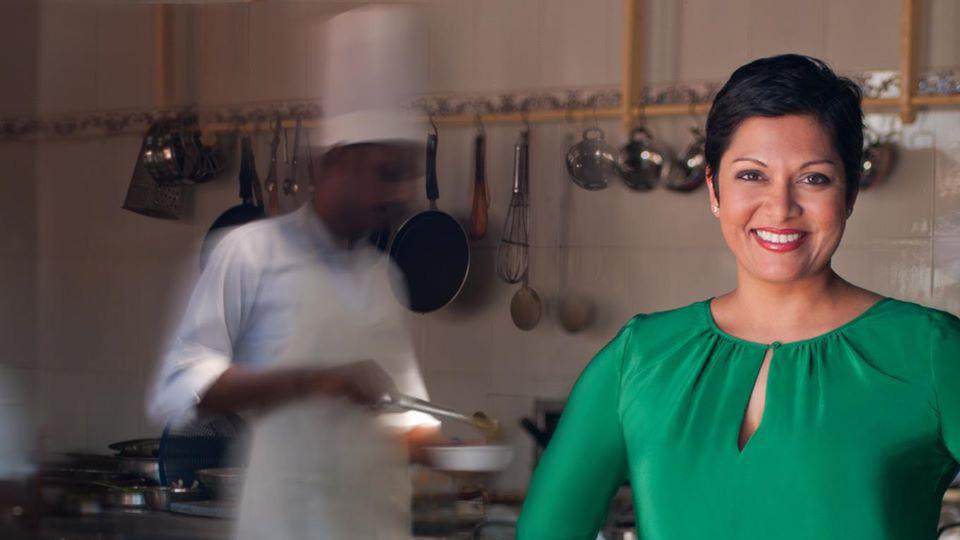 Anupy Singla discusses her new book and cooks up traditional Indian favorites. (Courtesy of Anupy Singla, Facebook)
4. Refresh
So Fresh Saturdays are back. The Resident Association of Greater Englewood host family friendly "edutainment" festivals that include entertainment from local musicians and artists, complimentary food, a community resource fair, a bounce house as well as arts and crafts.
Details: 3-7 p.m. Saturday at Lindblom Park, 6054 S. Damen Ave. Free. | MAP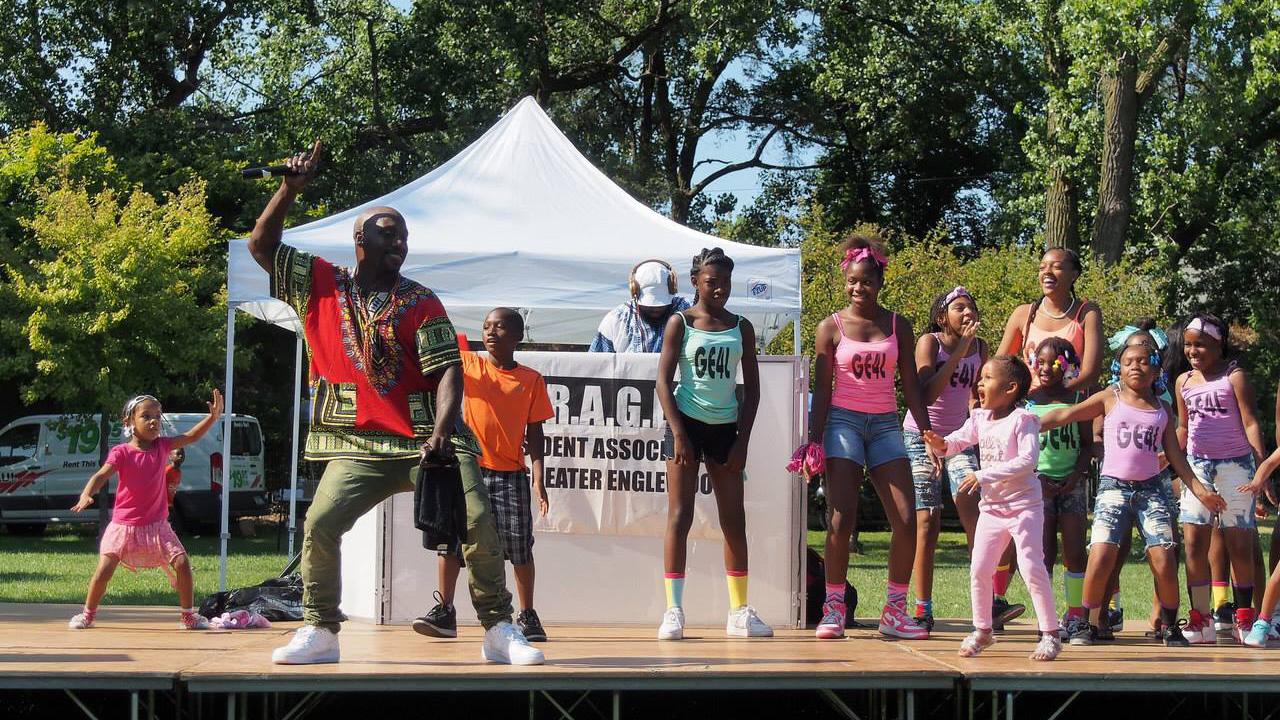 So Fresh Saturdays offer games, arts and crafts, dancing and food. (Courtesy of So Fresh Saturdays, Facebook)
5. Celebrate
Grab your lederhosen and dirndl in honor of Maifest, Chicago's take on the German celebration welcoming spring. Test out your polka dance skills to the sounds of the Polkaholics, sip German beer and chow down on traditional dishes during the four-day favorite. A huge tent helps keep you dry in the event of rain. (Although, we suspect that after a few steins of German beer, you won't mind a few sprinkles.) Cultural performances all weekend, a traditional keg-tapping (Friday) and crowning of the May Queen (Friday) round things out.
More: Chicago Brauhaus Owner to Tap Keg at Lincoln Square's Maifest
Details: 5-9:30  p.m. Thursday; 5-11 p.m. Friday; noon-11 p.m. Saturday; noon-10 p.m. Sunday at the intersection of Lincoln and Leland avenues. Free admission; food and beverage tickets available for purchase. | MAP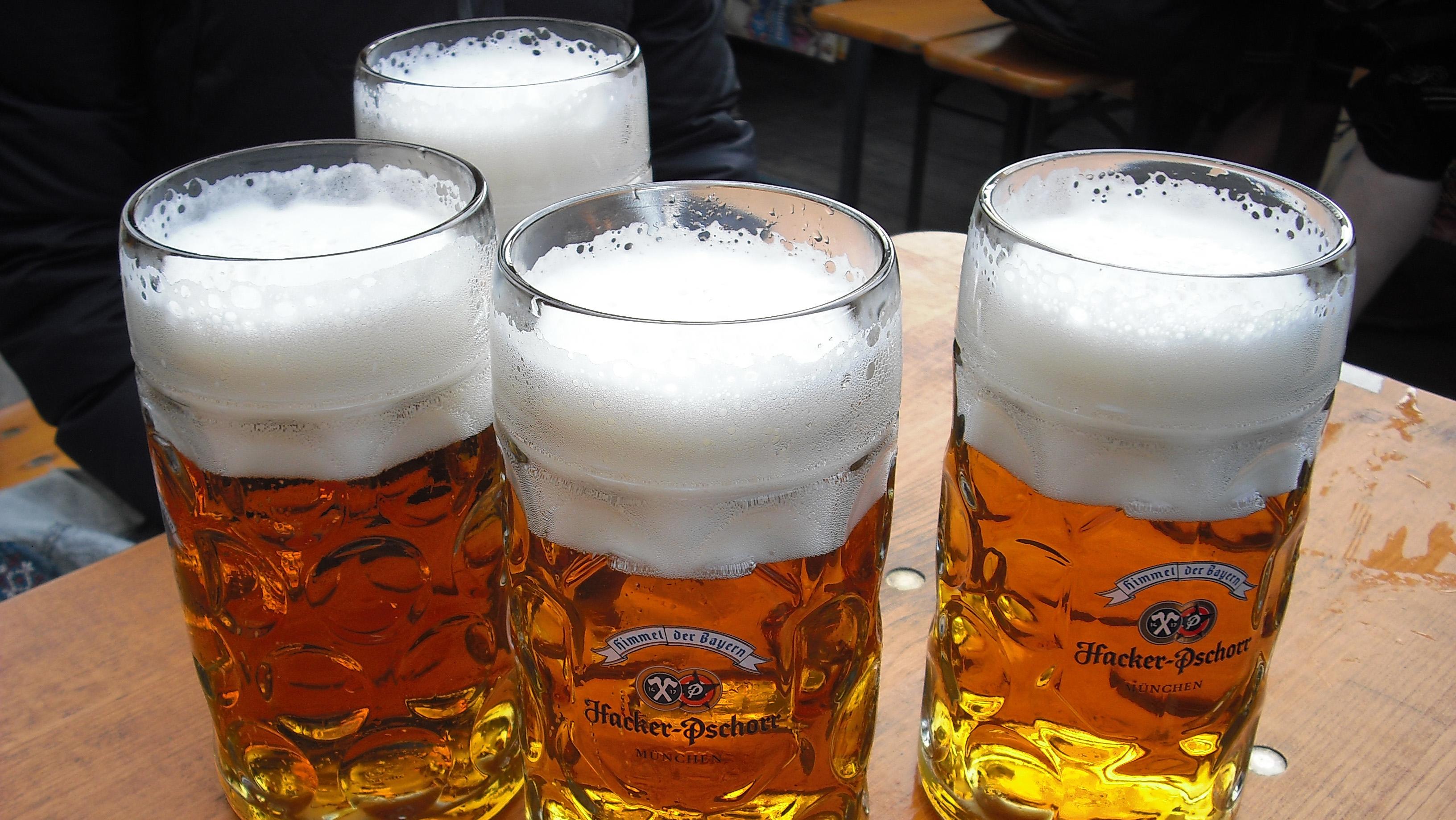 The German-inspired celebration welcoming Spring hits Chicago.
6. Laugh
Local comedy group Vienna Juvenile launches the Story Arc Sketch Comedy Festival—theatrically inspired sketch comedy—with performances by local groups OPIE, Spooky Dookie and Handsome.
Details: 8 p.m. Thursday; 8 p.m. and 10 p.m. Friday-Saturday at the Box Theater at Stage 773, 1225 W. Belmont Ave. $15. Festival runs through June 10. | MAP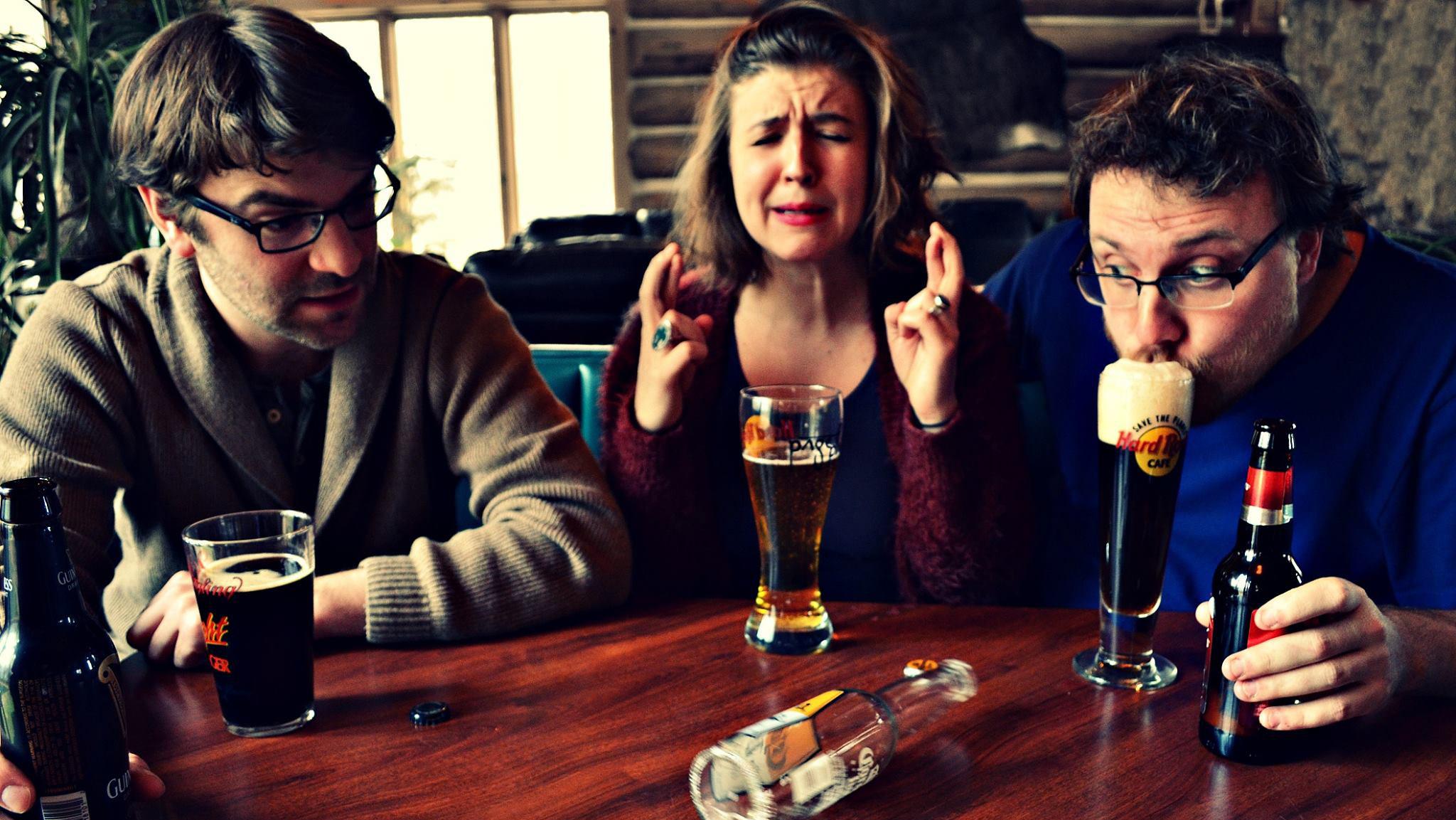 Vienna Juvenile launches the first ever Story Arc Sketch Comedy Festival. (Courtesy of Vienna Juvenile, Facebook)
7. Imagine
Local and national journalists, documentary filmmakers and artists come together to create Pop-Up Magazine, a live show that mixes storytelling with multimedia elements like live music and film. The touring show includes performances in Chicago from author Jon Ronson ("The Men Who Stare At Goats"), "This American Life" producer Karen Duffin, Chicago Reader deputy editor Robin Amer and New Yorker writer Rachel Monroe, among others. The night ends with a chance to mingle with the performers at the bar.
Details: 7:30 p.m. Saturday at the Harris Theater, 205 E. Randolph St. $25. | MAP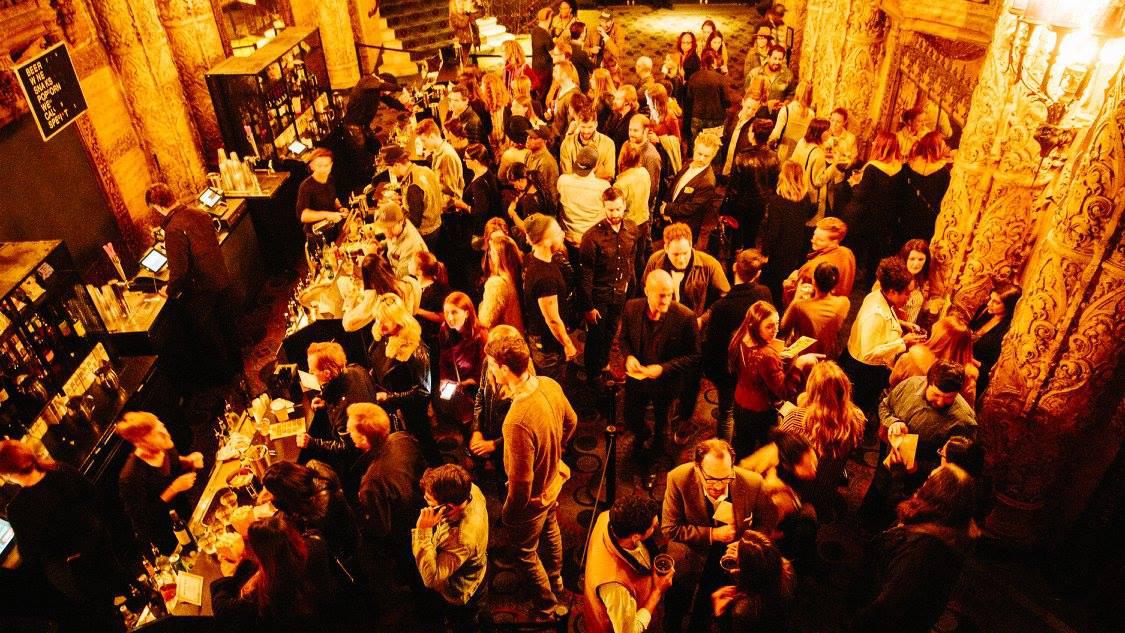 Pop-Up Magazine allows audience members the chance to mingle with performers at the bar following the show. (Courtesy of Pop-Up Magazine, Facebook)
8. Dance
More than 10 city blocks are closed off for the Do-Division Street Festival. Local venues Subterranean and The Empty Bottle each host a stage where dozens of musicians are set to play. Music highlights: Lucky Boys Confusion, Adult (Friday); Shannon & The Clams, The Ponys (Saturday); and Protomartyr, Pallbearer (Sunday). Extras: pony rides for kids and fashion shows throughout the weekend. Food and drink vendors line the street.
Details: 5-10 p.m. Friday, noon-10 p.m. Saturday-Sunday along Division Street, from Ashland to Leavitt avenues. $5 suggested donation. | MAP
9. Feast
Get a Taste of Little Village at the annual neighborhood festival, where local vendors serve up traditional Mexican dishes including gorditas, tacos, enchiladas and tortas. The food-centric festival also features carnival rides, live music and arts and crafts.
Details: Noon-10 p.m. Friday-Sunday at 26th Street and California Avenue. Free admission, food prices vary. | MAP
10. Tour
Dozens of neighborhood artists open their studio doors for the Evanston Made Artist Studio Tour, presented as part of the annual celebration of the suburb's creative residents throughout the month of June. Pick up a map of participating spaces at the Evanston Art Center (1717 Central St.), or take a peek online. Other events this weekend: An opening reception and kickoff party (Friday) and the closing reception for an exhibit dedicated to ferns (Saturday).
Studio Tour details: Noon-5 p.m. Saturday. Locations vary in Evanston. Free. | MAP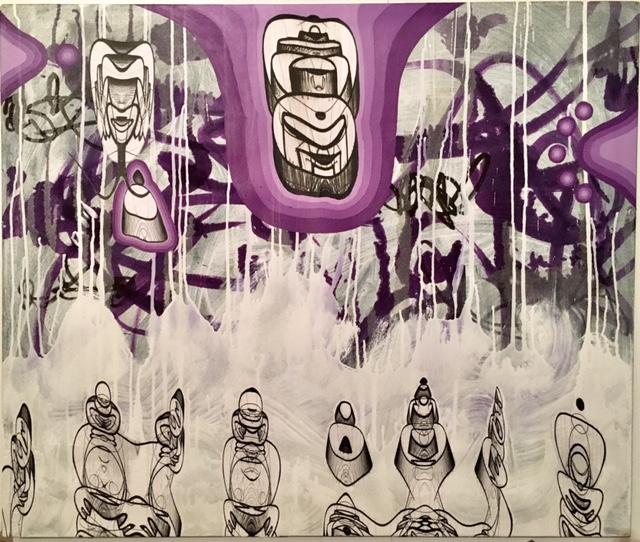 Dustin Harris' studio on 911 Ashland Ave. opens its doors for Evanston Made. (Courtesy of Evanston Made)
Events listed are subject to change. We recommend double-checking times and locations before you head out the door. Want to share your upcoming events with us for consideration in a future roundup? Send us an email.
---