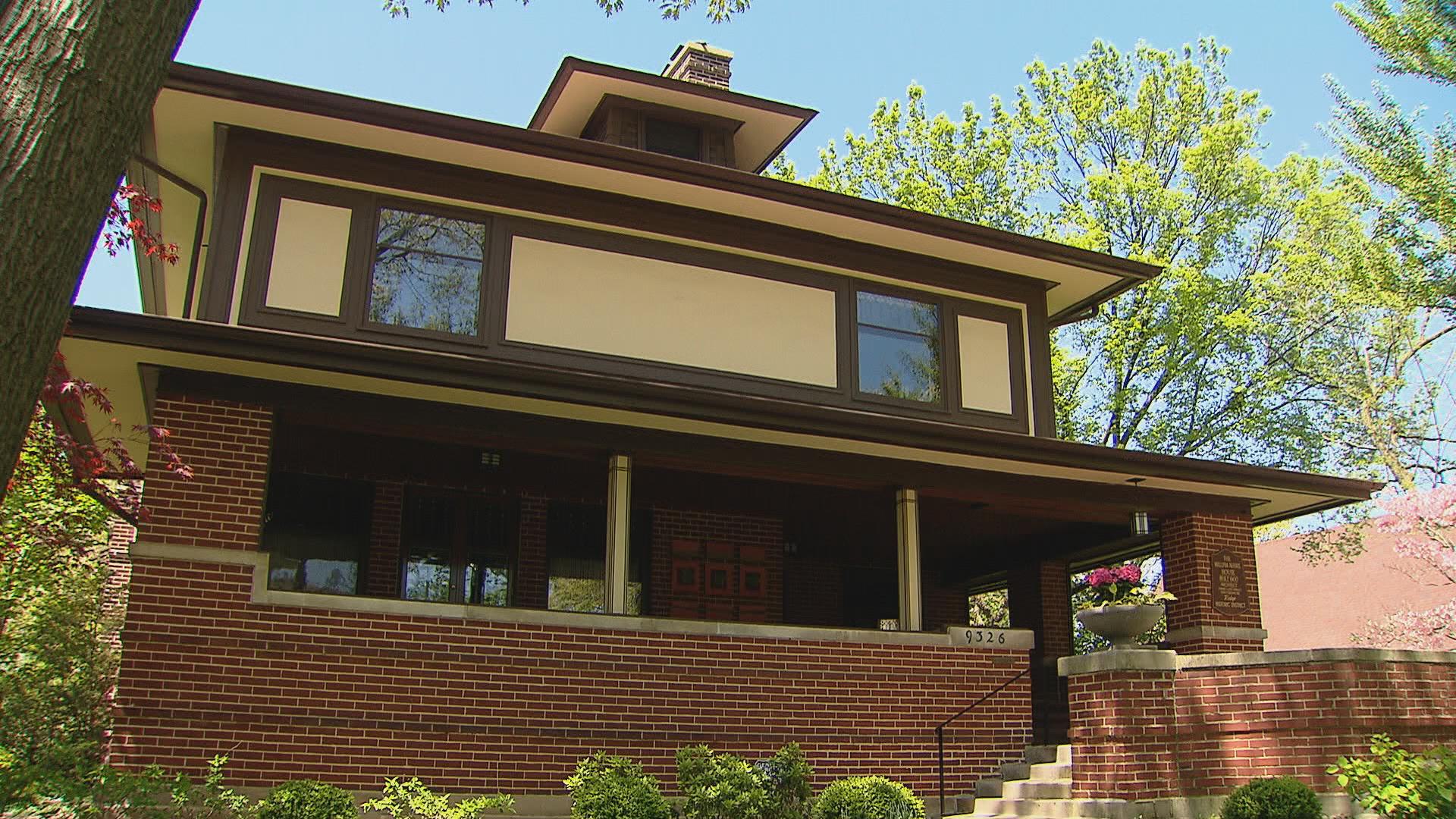 The William Adams House is featured on this year's tour. (Chicago Tonight)
1. Tour
A rare Frank Lloyd Wright home joins a lauded lineup of five private residences—including a tiny house and a second Wright home—during the annual Beverly Hills/Morgan Park Home Tour. The self-guided event includes information on the architectural significance and interior designs of each stop. The tour also includes entry to the historic Ridge Park Field House and Vanderpoel Art Association Gallery, and a home-focused vendor fair.
Details: Noon-5 p.m. Sunday beginning at Ridge Park, 9625 S. Longwood Drive. $30-$35. | MAP
2. Hydrate
Celebrate Craft Beer Week at the inaugural South Side Craft Beer Festival, featuring pours from 5 Rabbit, Baderbrau, Arrowhead, Evil Horse, Haymarket, Moody Tongue, Whiner and scores more. Tickets include samples of up to 30 beers from the South Side brewers, plus live music. Food trucks are on site. 
Details: 2-6 p.m. Saturday at Baderbrau Brewing Company, 2515 S. Wabash Ave. $45-$60. | MAP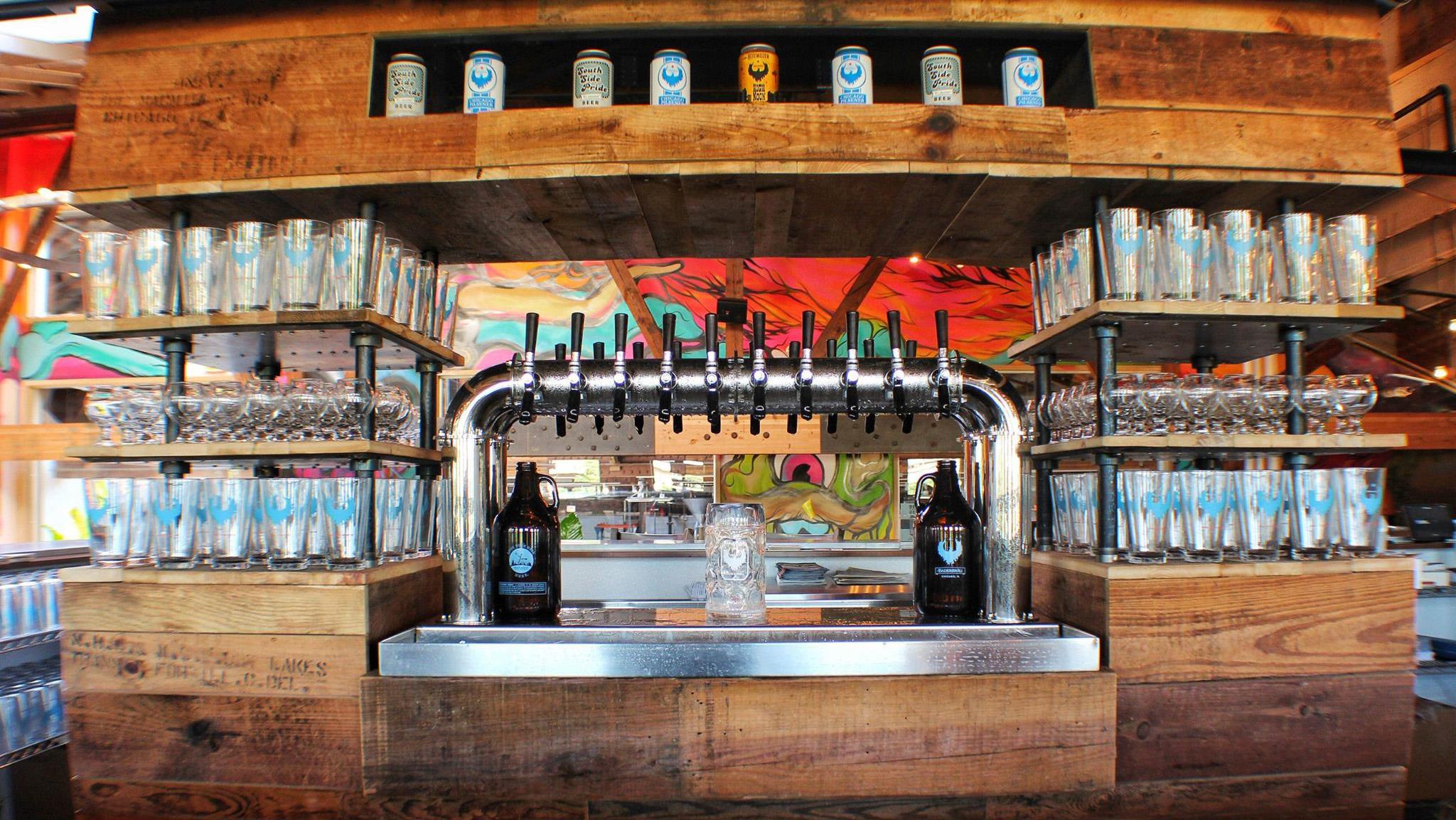 The Baderbrau Brewing Company hosts the first-ever South Side Craft Beer Festival. (Baderbrau Brewing / Facebook)
3. Learn
Sam Kass, healthy food advocate and White House chef for five years under former President Barack Obama, talks about a healthy approach to food during the latest installment of the Garden Talks series. A Chicago native, Kass also served as a senior policy advisor on nutrition and played a key role in the Lets Move! campaign spearheaded by first lady Michelle Obama.
Details: 3 p.m. Saturday at the Chicago Botanic Garden's Alsdorf Auditorium, 1000 Lake Cook Road, Glencoe. $25. | MAP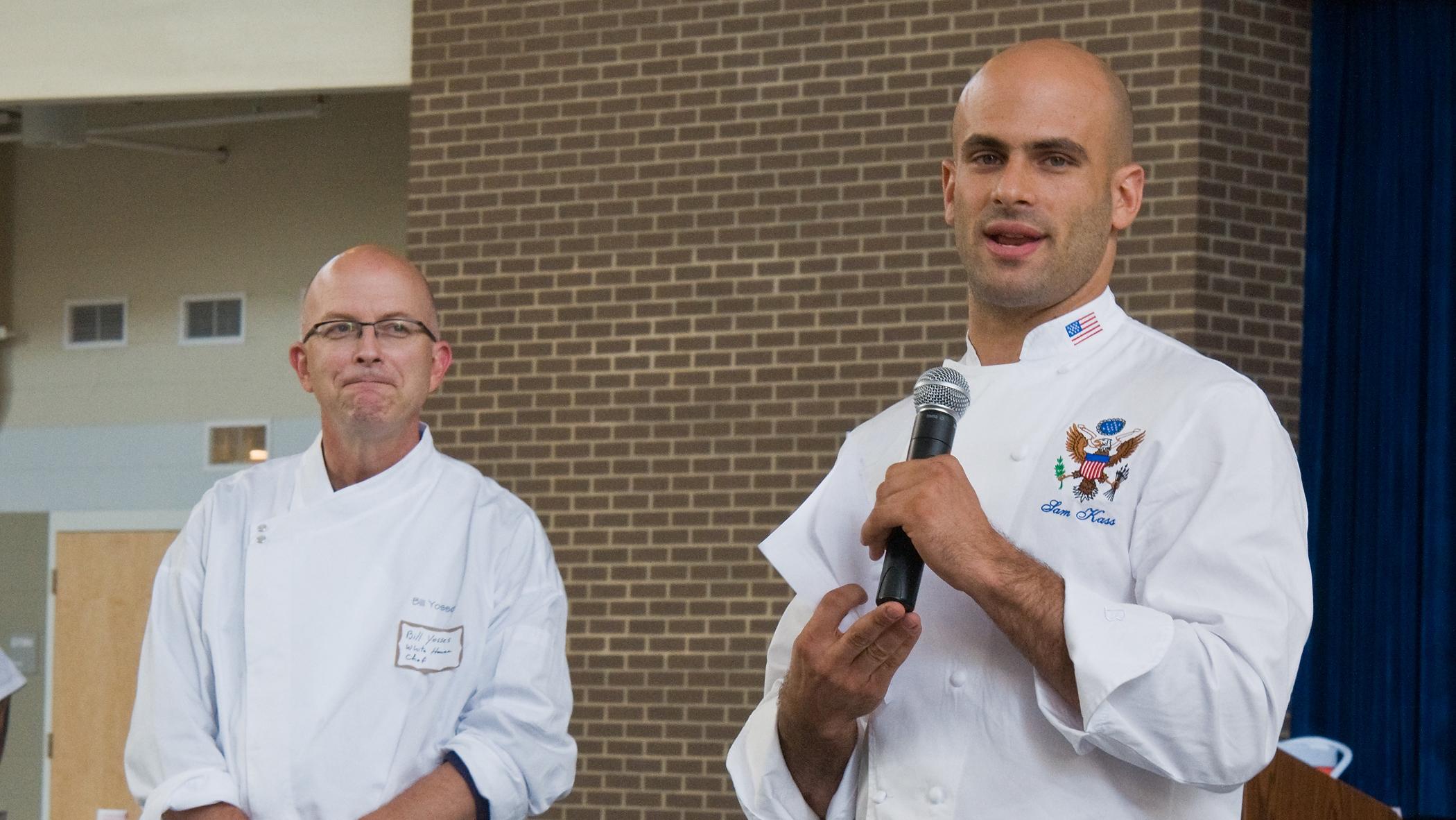 Sam Kass, right, speaks about healthy foods on Saturday. (U.S. Department of Agriculture / Flickr)
4. Thrift
Spring is in the air – which means that for some of us, spring cleaning is also underway. More than 100 households in Ravenswood Manor are planning a group purge and it might be a chance for you to score some bargains. The annual Ravenswood Garage Sale takes place along neighborhood sidewalks and alleys, from Lawrence to Montrose avenues and the Chicago River to Sacramento Avenue. Browse board games, jewelry, furniture, clothing and other items. Rain or shine.
Details: 10 a.m.-4 p.m. Sunday. Prices vary. | MAP
---
5. Get cheesy
Help crown Chicago's top comfort food creator as eight Chicago restaurants face off at Time Out Chicago's Mac & Cheese Smackdown. Tickets include a sample from each participating restaurant and two beers. A DJ spins.
Details: Two sessions available: 11:30 a.m.-1:30 p.m., 2-4 p.m. Sunday at the Bridgeport Art Center, 1200 W. 35th St. $25. | MAP
Use your noodle this weekend at a mac 'n' cheese cookoff. (Pink Sherbet Photography / Wikimedia Commons)
6. Stroll
Kick off the summer season along one if the city's newest spots for lounging ... and people watching. The Chicago Riverwalk gears up for warm weather with an Opening Celebration. Among the activities: The Chicago Architecture Foundation offers free walking tours, the traveling music cruise "Dance of the Bridges" makes its way through the river with a pyrotechnic display and the Park District provides fishing lines at the jetty.
Details: 9 a.m.-9 p.m. Saturday along the Chicago Riverwalk. Free. | MAP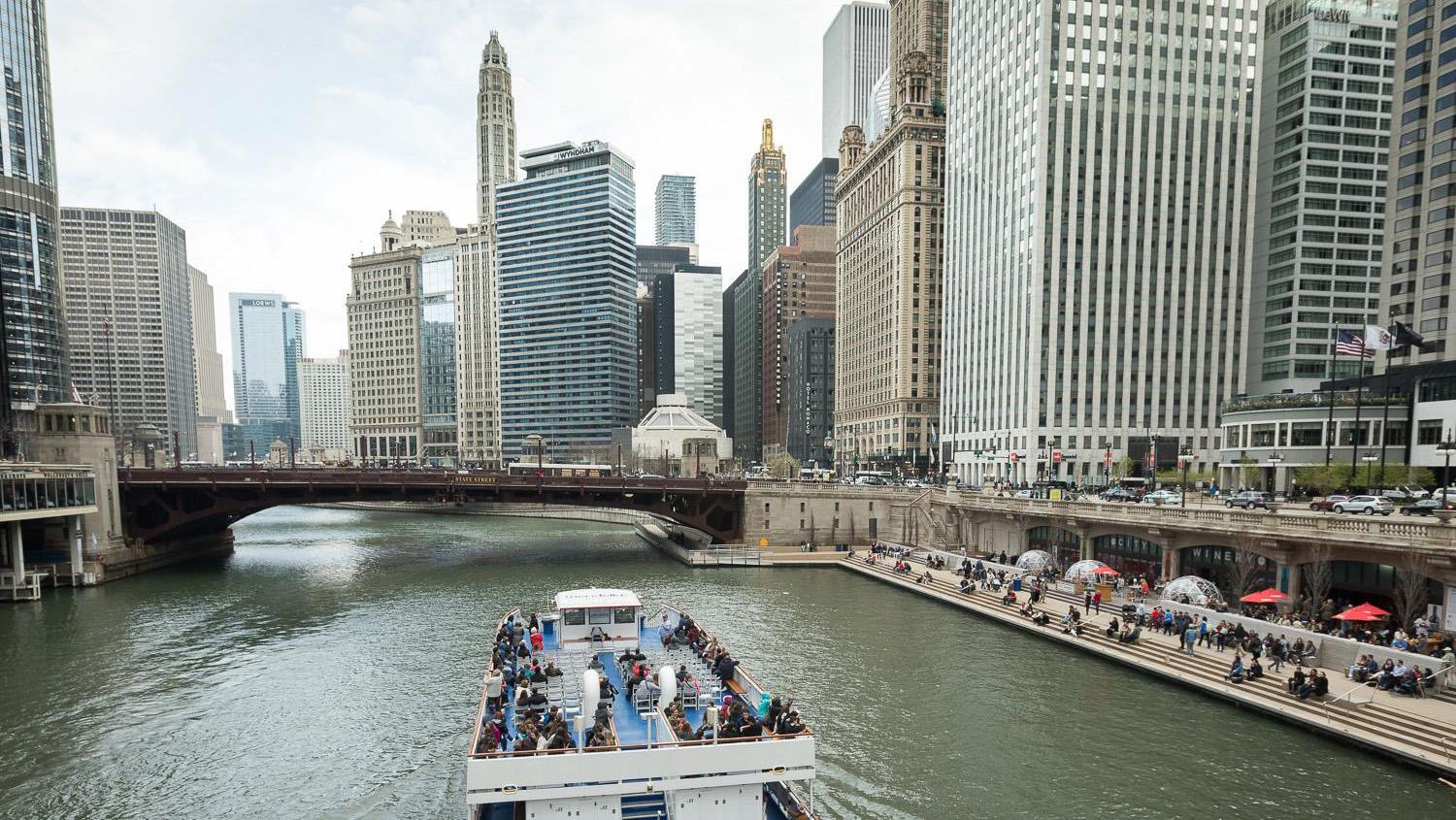 The Chicago Riverwalk kicks off the summer season with a day full of events and activities. (City Winery Chicago Riverwalk / Facebook)
7. Jones
Norah Jones brings her melodic voice and soft tunes to Chicago as part of her Day Breaks Tour, featuring tracks from her newest album, a return to her jazz roots.
Details: 8 p.m. Saturday and Sunday at The Chicago Theater, 175 N. State St. $51.50-71.50. | MAP
8. Fold
The new exhibition "Origami in the Garden" opens Friday with 40 metal sculptures inspired by the Japanese art of paper-folding. The largest of the bunch, "Master Peace," weighs more than 10,000 pounds and extends 24 feet into the sky. See them all during opening weekend, which features special programming on Saturday and Sunday, including cultural performances and activities.
Details: Open daily from 7 a.m. to sunset; opening weekend activities from 11 a.m.-4 p.m. Saturday and Sunday at The Morton Arboretum, 4100 IL-53. $14; $9 for kids ages 2-17. | MAP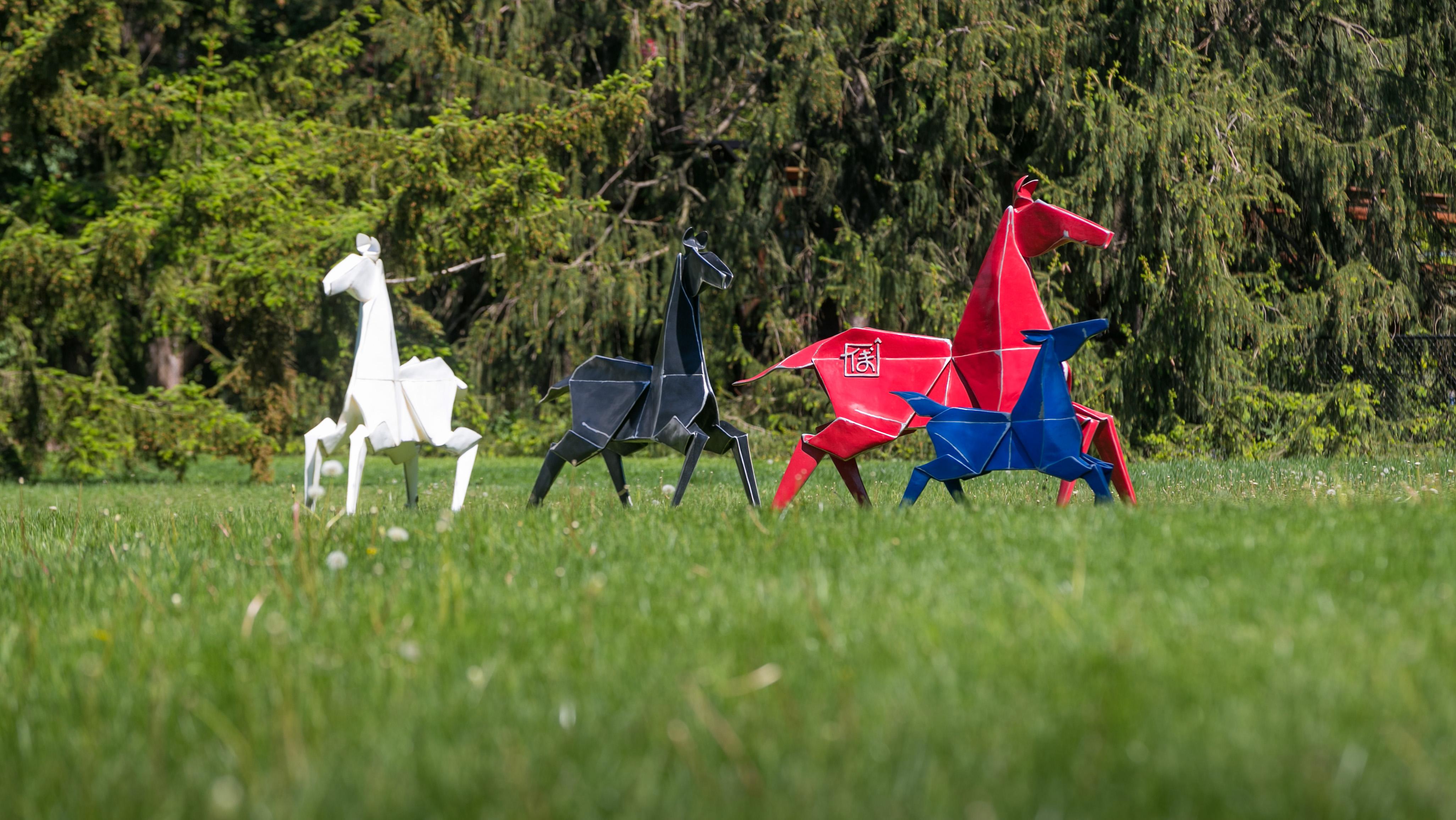 "Painted Ponies" is one of 25 displays debuting at The Morton Arboretum Friday. (Courtesy of The Morton Arboretum)
9. Get ready
Summer festival season has, for years, officially kicked off under a big top tent in Lakeview. The 22nd annual Chicago's Mayfest includes three days of live music from party bands like The Boy Band Night (Friday), Too White Crew (Saturday) and 7th Heaven (Sunday), plus beer and food vendors. A special kids day event takes place from 10 a.m.-2 p.m. Saturday.
Details: 5-10 p.m. Friday; noon-10 p.m. Saturday-Sunday at Ashland and Barry avenues, 3100 N. Ashland Ave. $10 suggested donation. | MAP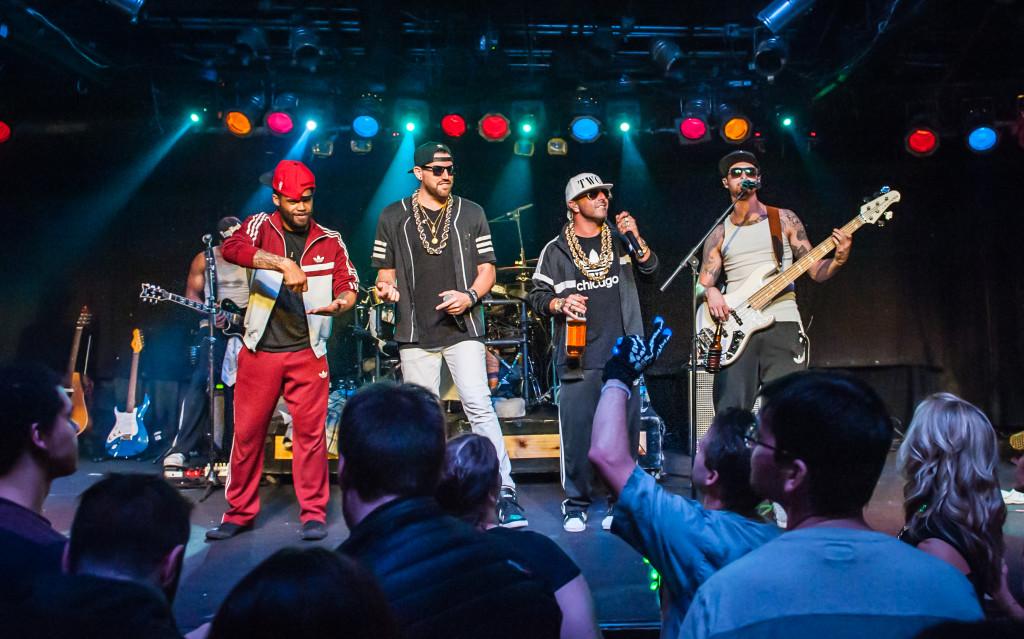 Festival regular Too White Crew performs Saturday night in Lakeview. (Courtesy of Too White Crew)
10. Act out
And now for something completely different: A world premiere work makes its silent debut this weekend, far from the gilded Theater District stages downtown. Inside the historic Indian Boundary Cultural Center, mimes perform short stories about the activities, relationships and narratives that revolve around a bench. Created by the T. Daniels Mime Company, it's called, simply, "Benches," and it aims to showcase classical and experimental techniques.
Details: 7 p.m. Saturday at the Indian Boundary Cultural Center, 2500 W. Lunt Ave. Free. | MAP
Events listed are subject to change. We recommend double-checking times and locations before you head out the door. Want to share your upcoming events with us for consideration in a future roundup? Send us an email.
---