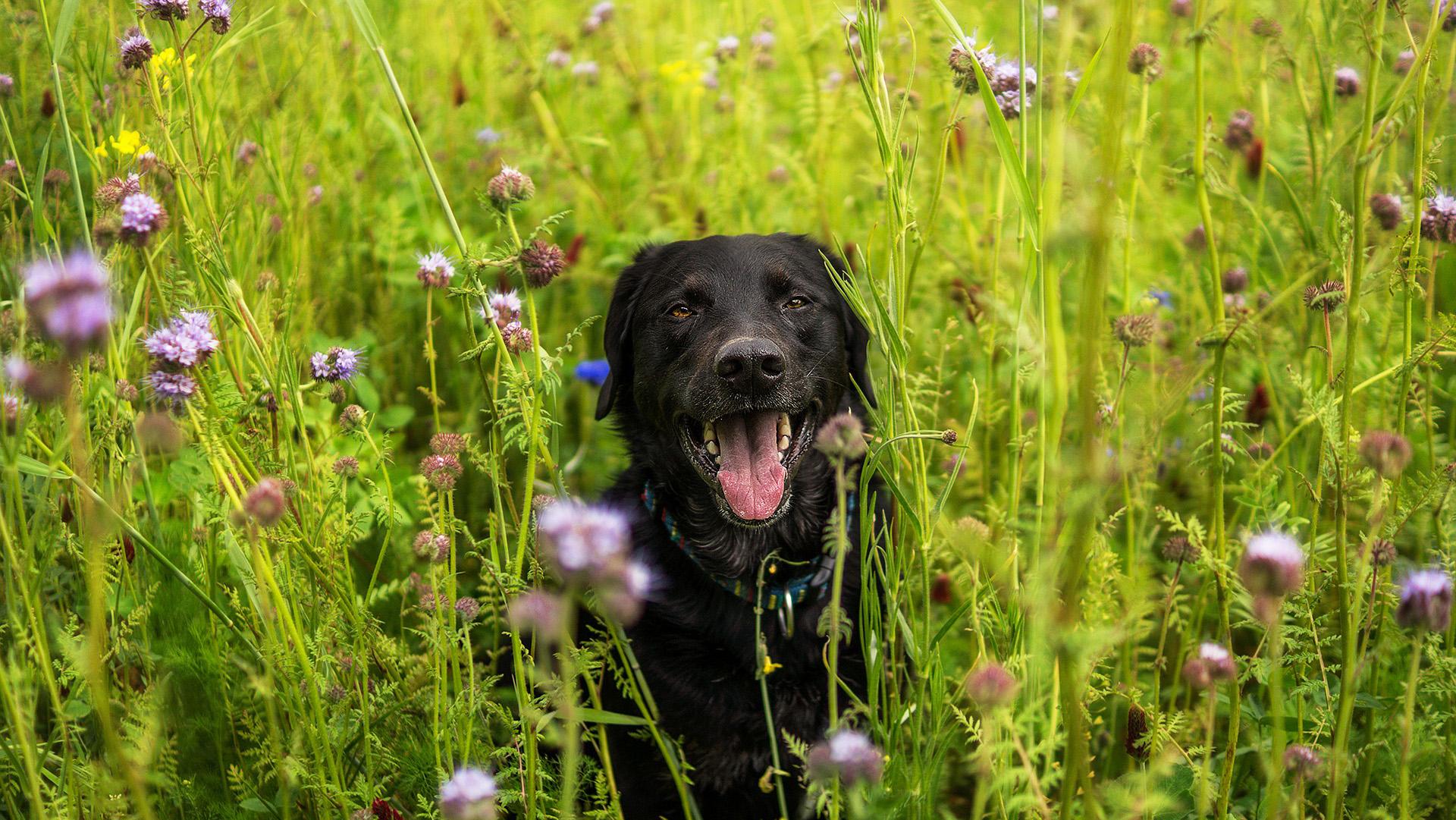 Pick up some flowers while helping out the West Suburban Humane Society.
1. Bloom
Earlier this week, Jeanne Nolan, founder of The Organic Gardner, told us this cool, wet weather is perfect for spring planting. Stock up on vegetable plants, perennials and decorative hanging baskets at Petals for Pets. Proceeds benefit the West Suburban Humane Society animal shelter. 
Details: 9 a.m.-3 p.m. Saturday and Sunday at the West Suburban Humane Society, 1901 Ogden Ave., Downers Grove. | MAP

2. Browse
Nothing beats shopping outdoors, especially when it means supporting crazy-talented Chicago makers. (And when you need a last-minute gift for mom.) The Renegade Craft Fair pop-up event in Pilsen features local and national designers selling jewelry, accessories, ceramics, illustrations, home decor, kitchenware, stationary and more. Food and beer available for purchase. DJs from Lumpen Radio spin.
Details: 11 a.m.-6 p.m. Saturday and Sunday along Halsted Street, from 18th Street to Canalport Avenue. | MAP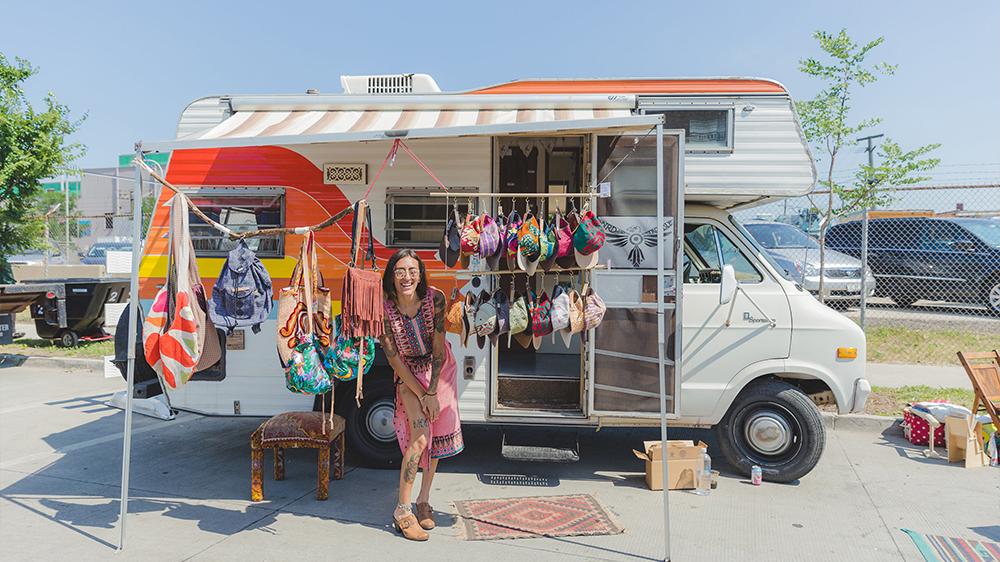 More than 100 designers showcase their work when the Renegade Craft Fair pops up in Pilsen. (Courtesy of Renegade Craft Fair)
3. Cheer
Four local bands go head to head at Hard Rock Rising. Check out Arbor Creek, Gallery-81, The Giving Moon and Panic Switch as they battle it out for a panel of music industry judges. The winning act advances to the national competition, getting one step closer to playing during halftime at Hard Rock Stadium, home of the Miami Dolphins.
Details: 8 p.m. Saturday at Hard Rock Cafe Chicago, 63 W. Ontario St. Free admission. | MAP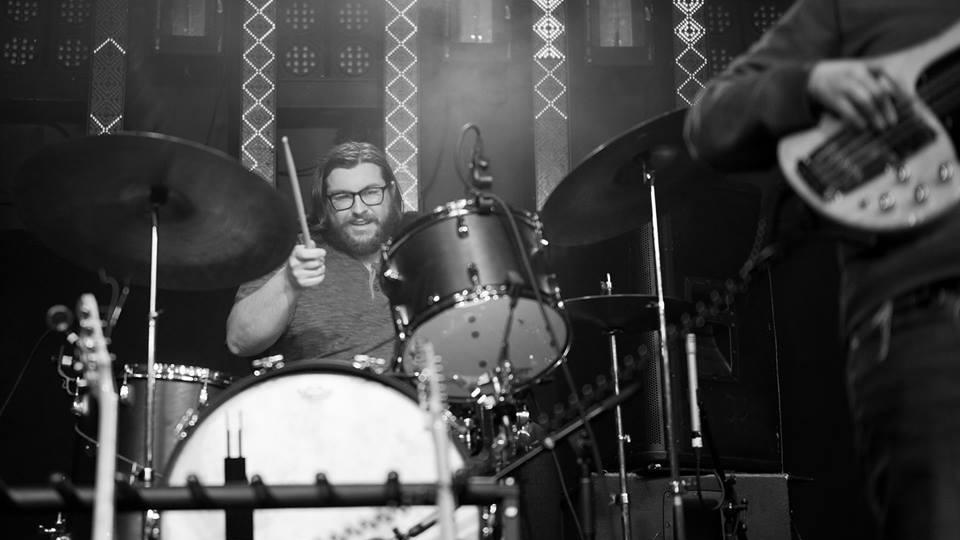 Arbor Creek is one of four bands performing at Hard Rock Rising Battle of the Bands. (Courtesy of Arbor Creek)
4. Dribble
The Dew NBA 3X Tip-Off celebrates all things basketball with a three-on-three tournament between some of the International Basketball Federation's top 100 players. You can show off your own skills in a three-point contest and rub elbows with Brandon Armstrong and Frank Kaminsky. Food trucks will be on site.
Details: 11 a.m.-7 p.m. Saturday; 11 a.m.-5 p.m. Sunday at the Vertiport Chicago, 1339 S. Wood St. Free admission. | MAP

5. Dance
Country music singer Jason Aldean makes a pit stop in Tinley Park as part of his "They Don't Know" tour. See him perform songs from his newest album along with classic hits like "Dirt Road Anthem."
Details: 7:30 p.m. Saturday at the Hollywood Casino Amphitheater, 1900 Ridgeland Ave., Tinley Park. $31.75-$358. | MAP
6. Pedal
Bust your bicycle out of hibernation for a group spin along the city's 2.7-mile Bloomingdale Trail. Not sure it's road ready? The Bike Rally at The 606 also features complimentary bike safety checks and minor fixes from the Chicago Police Department and youth ambassadors from West Town Bikes.
Details: 10 a.m.-1 p.m. Saturday along the Bloomingdale Trail, along the Bloomingdale Trail, from Ridgeway Avenue to Ashland Avenue, between Cortland Street and Wabansia Avenue. Free. | MAP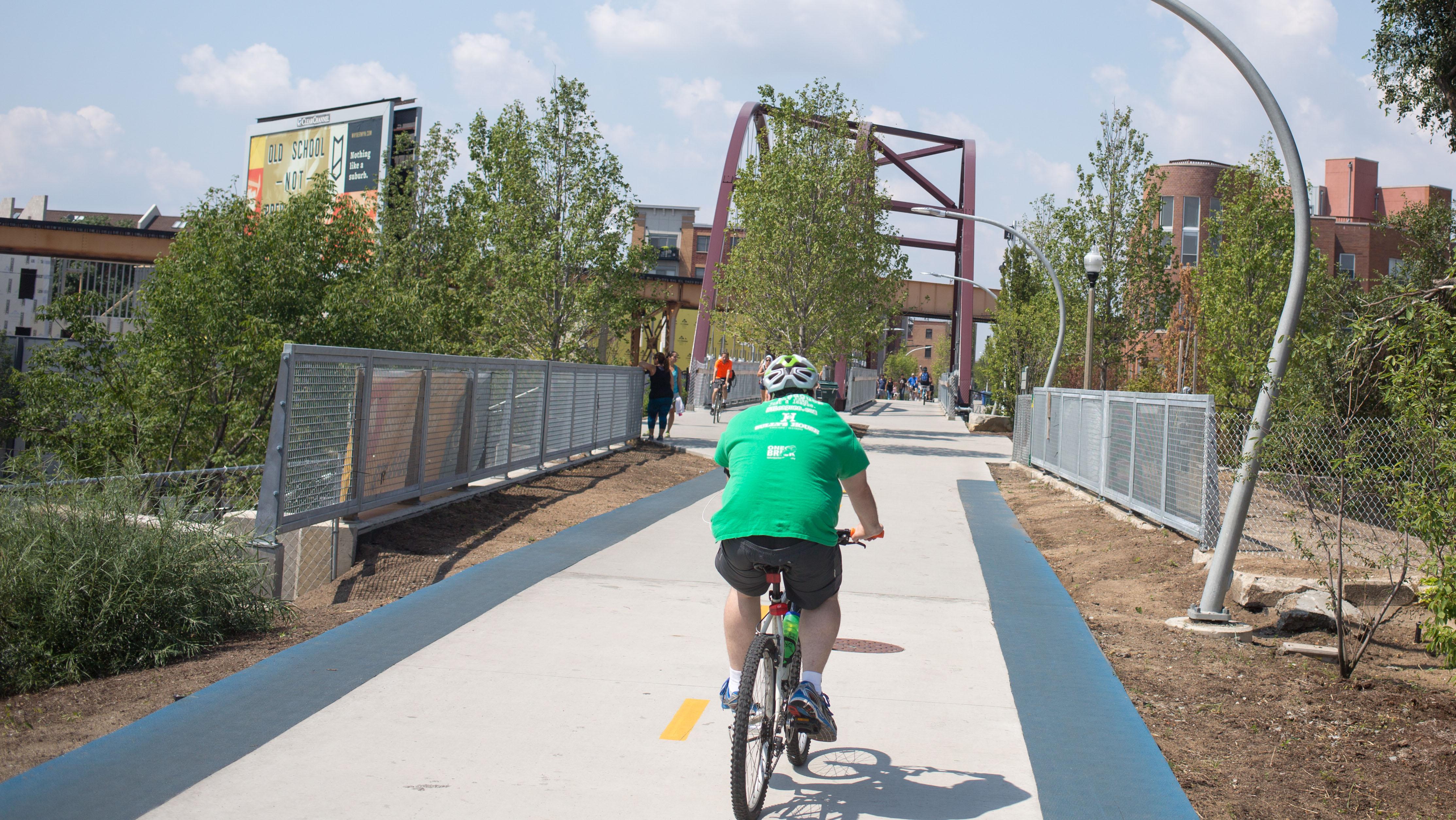 Get your brakes checked and your tires filled at The 606 Bike Rally. (Victor Grigas / Wikimedia)
7. Feast
It's feeding time at the zoo, and grilled cheese, tacos and donuts are on the menu. Stop by the Food Truck Social after hours at Lincoln Park Zoo to graze on eats from more than 20 trucks while DJs spin.
Details: 6:30-9:30 p.m. Saturday at Lincoln Park Zoo, 2001 N. Clark St. $10 entry fee, food not included. | MAP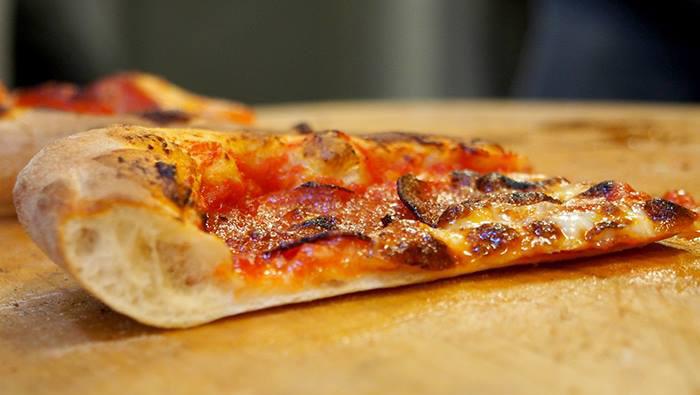 Da Pizza Dude is one of more than 20 food trucks participating in the Food Truck Social. (Courtesy of Da Pizza Dude / Facebook)
8. Study
When author James Baldwin died more than 30 years ago, he left his project "Remember This House" unfinished. Filmmaker Raoul Peck imagines the completed manuscript in his documentary "I Am Not Your Negro." See the film this weekend as part of the Doc Film Series. The 7 p.m. screening on Saturday is followed by a panel discussion featuing University of Chicago professor Jacqueline Stewart and others.
Details: 7 p.m., 10 p.m. Saturday, 3:45 p.m. Sunday at Ida Noyes Hall, 1212 E. 59th Street. $5. | MAP
9. Hoot
Looking for an offbeat night out with mom? The Drag Queens of Comedy advise you to sit back, prepare for politically incorrect humor and ... adjust your medication. Sasha Soprano, Bob the Drag Queen and Coco Peru are among the performers. VIP tickets include a chance to meet the artists.
Details: 7 p.m., 10 p.m. Friday at the Athenaeum Theater, 2936 N. Southport Ave. $37-$57. | MAP

10. Marvel
Natya Dance Theatre celebrates India's contributions to global culture for a benefit performance of "Bharathi: My Mother," featuring choreography by Hema Rajagopalan. Proceeds benefit the Indo-American Heritage Museum's upcoming exhibition "Beyond Bollywood: Indian Americans Shape the Nation."
Details: 4:30 p.m. Sunday at The Hindu Temple of Greater Chicago, 10915 Lemont Road, Lemont. $25-$50. | MAP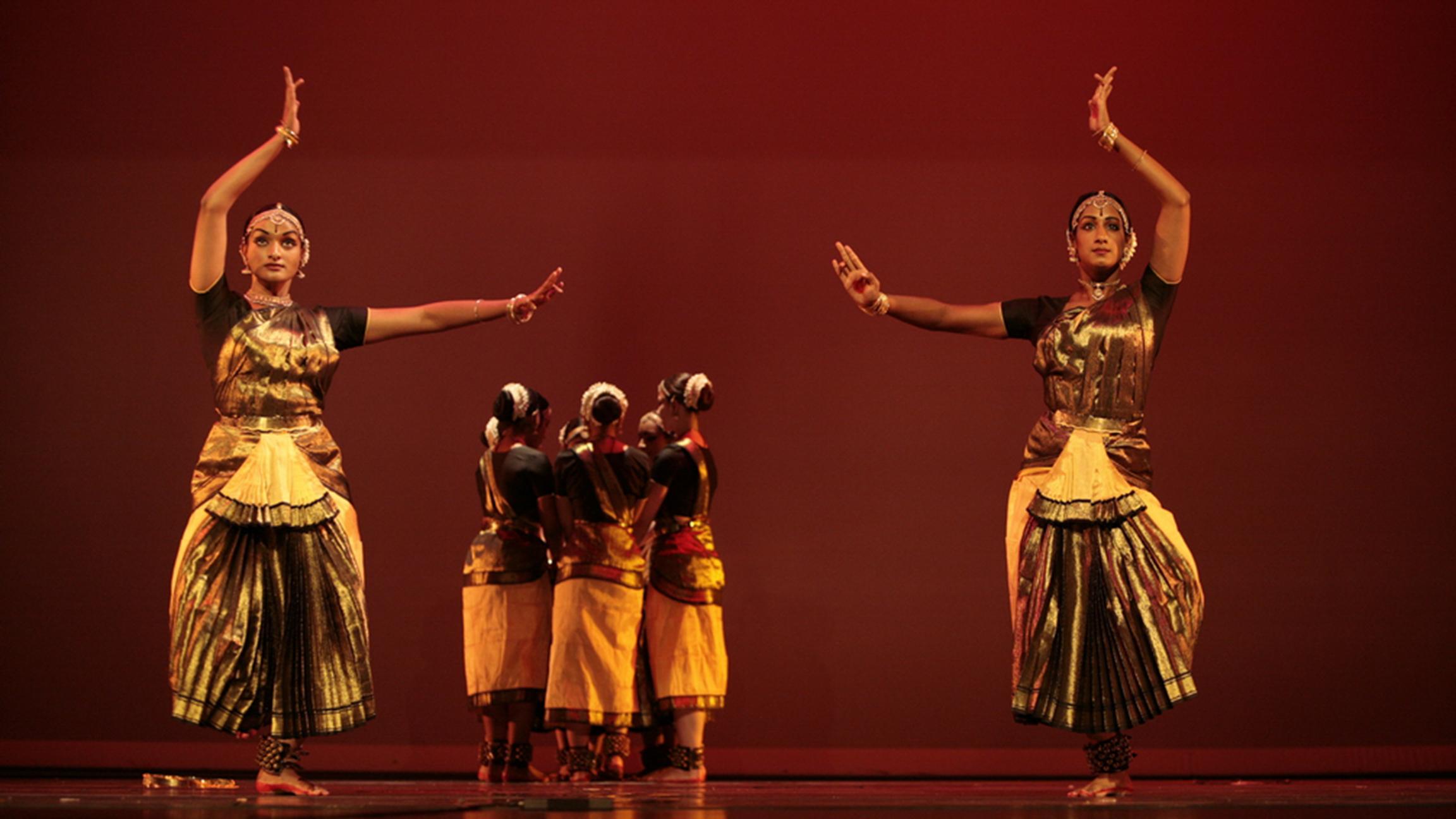 Natya Dance Theatre's past production "Shakti Chakra." (Courtesy of Natya Dance Theatre)

Events listed are subject to change. We recommend double-checking times and locations before you head out the door. Want to share your upcoming events with us for consideration in a future roundup? Send us an email.
---