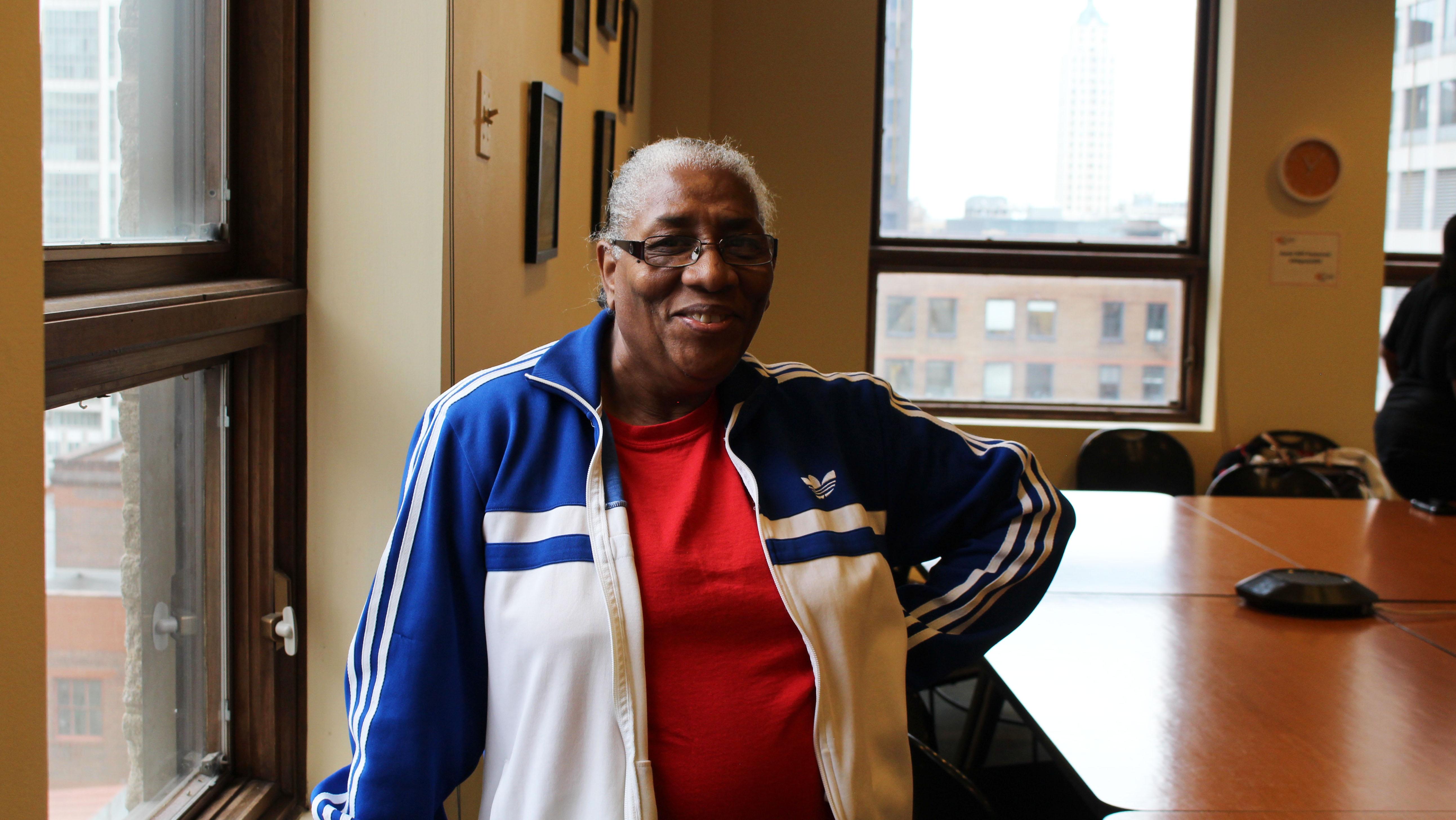 Laura Doss, 68, was homeless for 16 years. She recently graduated from the public speaking program Speak Up. (Courtesy of Speak Up)
Laura Doss always felt she had a strong voice. But after a 16-year drug and alcohol addiction, an abusive relationship, a serious illness and years of housing instability and homelessness, she felt it waver.
Last year, Doss started working with coaches in a program designed for formerly homeless individuals. She says the six-month program allowed her to reconnect with her voice.
"At first I stuttered. That's gone now," said Doss, 68.
The program is called Speak Up, and it connects people like Doss with actors, writers and other seasoned storytellers so they can learn how to speak more effectively about their life experiences and, in turn, help those in similar situations. They can also play an important role in policy, said Robert Friant, managing director of communications and the training center at the Corporation for Supportive Housing, the New York-based organization that runs the program.
"We found that the people who were the best advocates for supporting housing were those that had the trajectory of their lives turned around by it," said Friant. "There's nothing more effective."
In addition to one-on-one sessions with coaches, participants get social media training and crash courses on housing policy, local organizing and effective messaging techniques. Speak Up graduates have gone on to speak on panels about homelessness and even to legislators in congressional halls.
That's no small task, according to Friant, who said many participants in the program are not comfortable with public speaking, at least initially. And it also takes time to develop a relationship between participants and coaches, he said.
"Their trust level is not high, they're often apprehensive about speaking to the public and many of them have histories that are difficult to talk about," Friant said.
Since graduating from the program in December, Doss says she's helped two friends struggling with drug addiction. She's also advocating for neighborhood redevelopment plans that she thinks could help Chicago's homeless population.
"If I can make people see what I went through and what others are currently going through, it'll make them understand the needs of the community," said Doss, who now lives in an apartment in the South Loop.
The program began in Los Angeles in 2013 before expanding to Chicago in January 2016, where it's now more than halfway through its second six-month session. Nine people graduated in the first session; another nine are on track to graduate in July. The organization plans to bring the program to other states, including Connecticut and Michigan.
Since her own graduation, Doss has been attending sessions to continue sharpening her new skills.
"I've always been active in communities, and wanted to tell my story because it can help others," said Doss. "Now, I can speak up. I can raise my voice."
---
Related stories: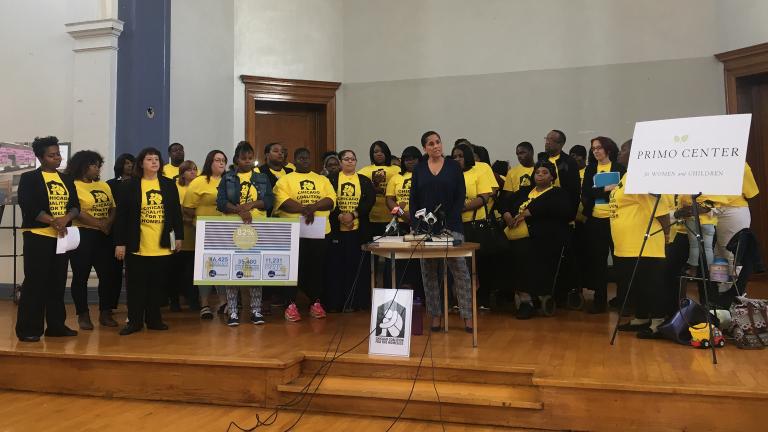 Chicago to House 100 Homeless Families, Address 'Doubled-Up' Population
April 20: This fall, 100 homeless families with school-age children will gain permanent housing and support services, thanks to a partnership between the city and the nonprofit Chicago Coalition for the Homeless.
---
---
Related stories: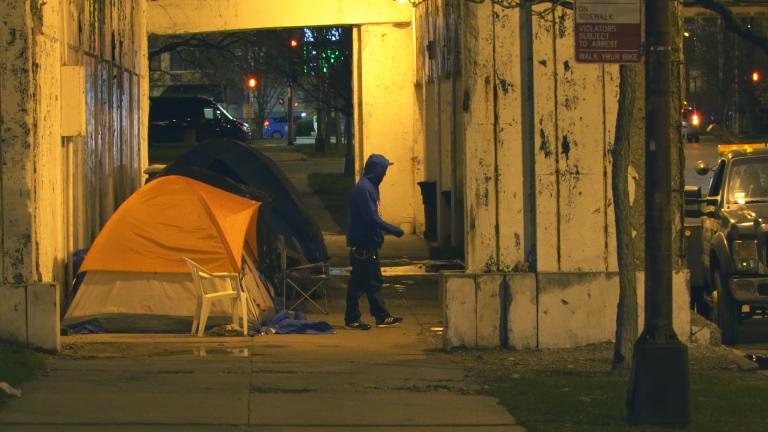 Report: Chicago's Homeless Population More Than 80K in 2015
April 19: Chicago's homeless population was 82,212 in 2015, according to figures released Wednesday by the Chicago Coalition for the Homeless.
---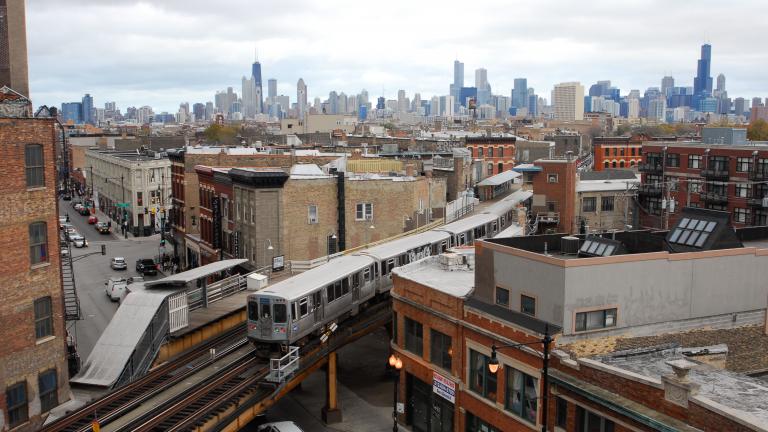 Chicago Expands 'Day for Change' Homeless Program
March 15: The city is allocating $540,000 toward a program that offers temporary work to hundreds of Chicagoans who are struggling with housing and economic stability.
---