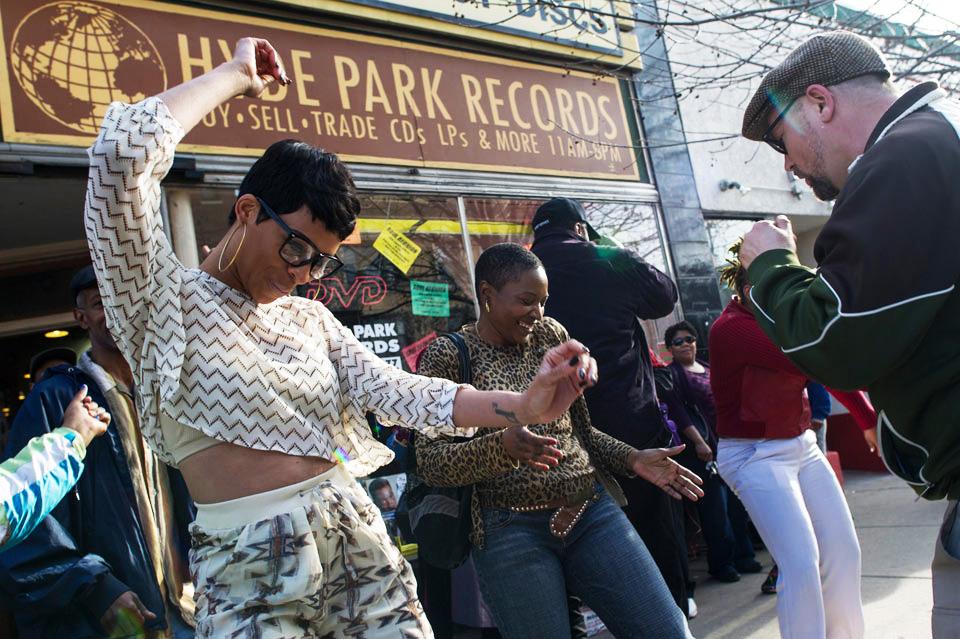 Hyde Park Records patrons and those passing by dance during the Spring 2016 Soul Reunion. (Courtesy of Spring 2017 Soul Reunion)
1. Groove
WGFM Radio produces a live broadcast at the Spring 2017 Soul Reunion, bringing Gary T.'s "45, Albums and CDs" show to the public. Bring your dance shoes, people.
Details: 1-8 p.m. Saturday at Hyde Park Records, 1377 E. 53rd St. Free. | MAP

2. Browse
Printmakers from around the world gather in Chicago for the three-day ANARCHIST Print Fair, which includes a chance to see the newest innovations in printmaking, purchase art and enjoy performance art and live music.
Details: 10 a.m.-10 p.m. Friday; 10 a.m.-11 p.m. Saturday; 10 a.m.-4 p.m. Sunday at the Defibrillator Gallery, 1463 W. Chicago Ave. $5 suggested donation. | MAP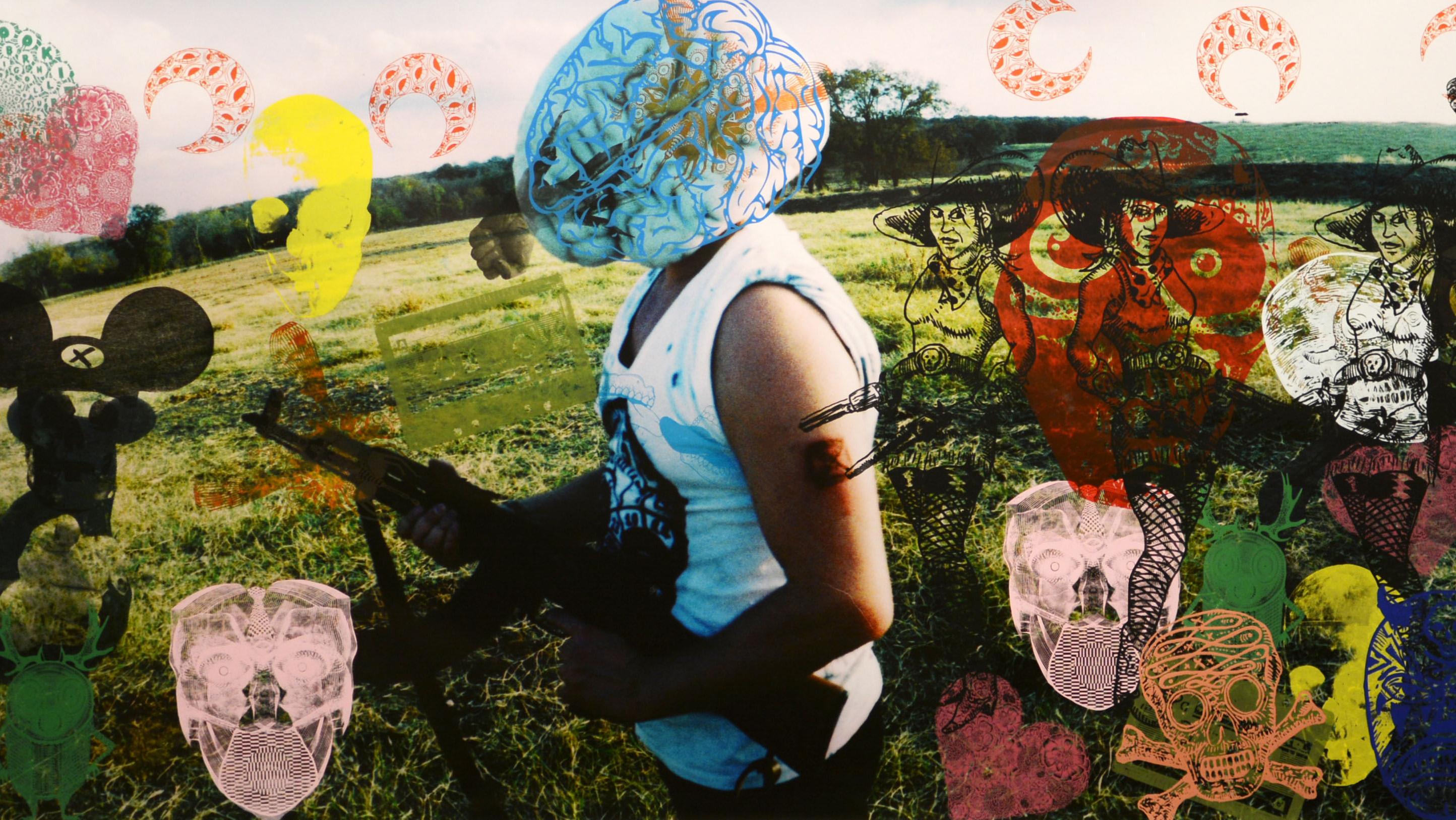 "Extravaganza Shooting" by ANONYMOUS BOH is one of many prints featured at the fair. (Courtesy of Defibrillator Gallery)
3. Refine
The countdown to pop culture convention C2E2 – aka the Chicago Comic and Entertainment Expo – is on. Though the event doesn't take place until next weekend, you can run your costume by a crowd – and vie for prizes – at a Pre-C2E2 Cosplay Contest Night. Top prize includes two three-day passes to the event plus a $50 gift card to Logan Theater. Stick around for an 11 p.m. screening of "Harry Potter and the Deathly Hallows: Part II."
Details: 8 p.m. Friday at the Logan Theatre, 2646 N. Milwaukee Ave. Free (movie tickets cost extra). | MAP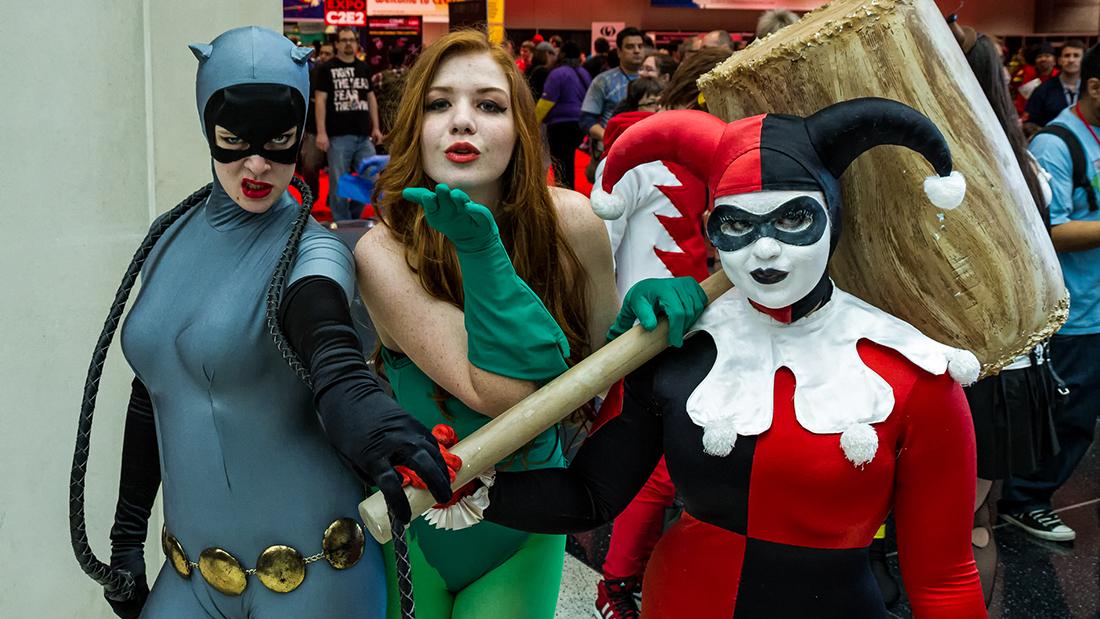 Cosplay at C2E2 in 2013. (Chris Favero / Flickr)
4. Explore
Dozens of neighborhood galleries open their doors to the public during the monthly 2nd Fridays Gallery Night in Pilsen. Grab your art-loving friend and mingle with artists in creative spaces along south Halsted Street.
Details: 6-10 p.m. Friday. Pick up a map at the information center at 1945 S. Halsted St. Free. | MAP  

5. Discover
A new exhibition features the photography and installations of contemporary artist and activist Ai WeiWei. Be among the first to see the collection at an opening reception for the show, called "#AiWeiWei." Known for using art as a means of social engagement and activism, the Chinese artist was arrested and held for more than 80 days without official charges in 2011. He's continued to produce artwork since his arrest.   
Details: Opening reception 5 p.m. Thursday at the Museum of Contemporary Photography, 600 S. Michigan Ave. Free. Exhibit is on view through July 2. | MAP 
6. Tour
Dust off your sneakers for the Runstreet Chicago Art Run. With a brisk pace of about 10 minutes per mile, the 3.5-mile run gives you a chance to explore some of the city's murals while getting in those steps.
Details: 2:30-3:30 p.m. Saturday at OrangeTheory Fitness Logan Square, 2251 N. Milwaukee Ave. $10. | MAP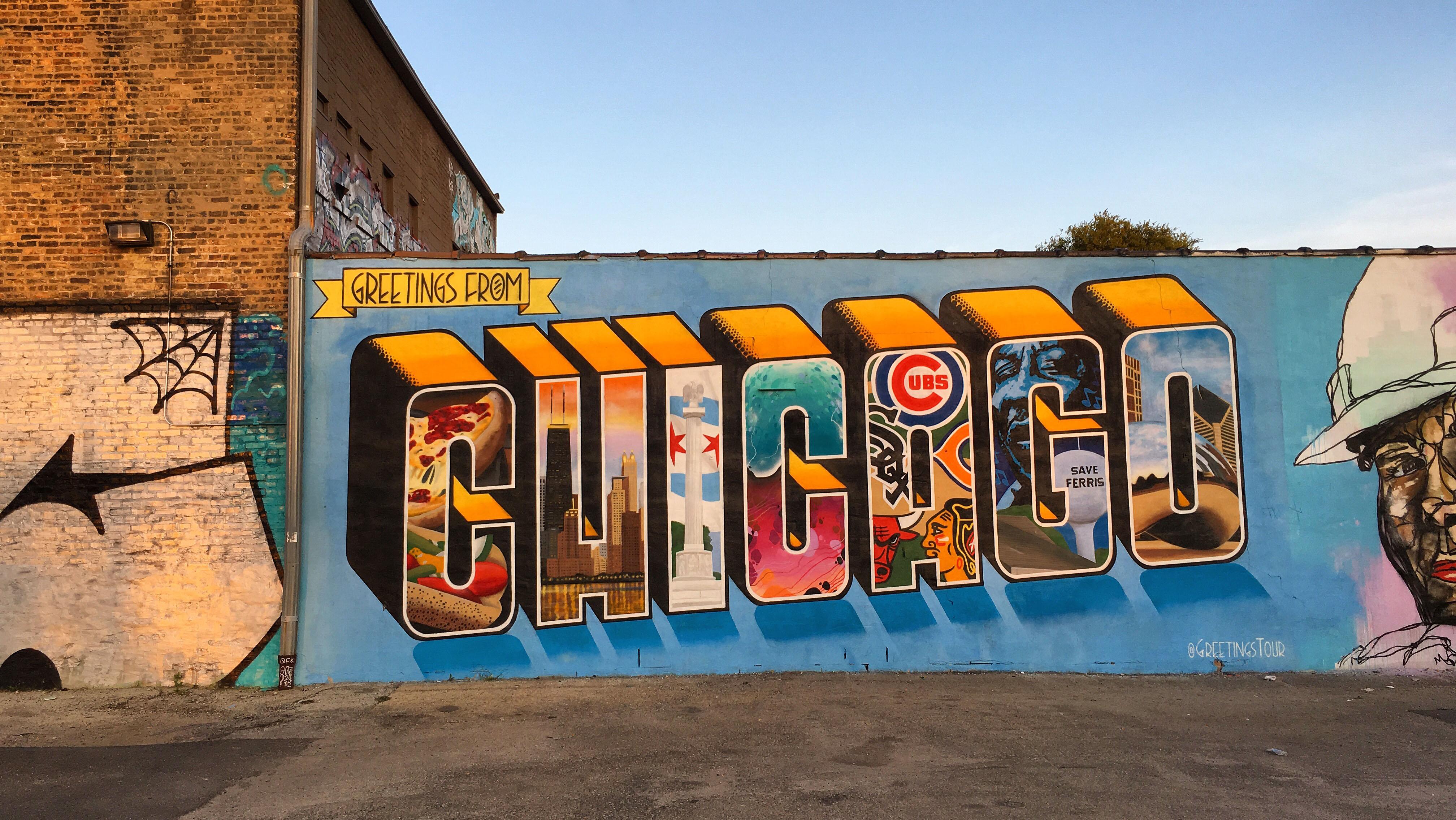 One of the murals runners see on the 3.5-mile jog. (Lacrossewi / Wikimedia)
7. Reminisce
Catch the now four-man rock band The Zombies as the group celebrates the 50th anniversary of their most notorious album "Odessey and Oracle," which includes hits like "This Will Be Our Year."
Details: 8 p.m. Thursday and Friday at Thalia Hall, 1807 S. Allport St. $42-$58. | MAP
8. Get reel
The Chicago Palestine Film Festival kicks off with a screening of the 90-minute comedy-drama "Personal Affairs + Today They Took My Son" and follows with the drama "Namour." Now in its 15th year, the festival offers multiple screenings of seven films created by Palestinian filmmakers and is billed as the "longest running Palestinian film festival of its kind in the world."
Details: 8 p.m. Saturday; 5:15 p.m. Sunday at the Gene Siskel Film Center, 164 N. State St. $11. The festival continues through May 4. | MAP
9. Zip
Comfort comes first at the Onesie Bar Crawl. (Or maybe comedy?) Tickets include drink specials at 10 participating bars and a souvenir cup. Some 700 participants have already signed up.
Details: 3-9 p.m. Saturday; check in between 3-5 p.m. at Emporium Logan Square, 2363 N. Milwaukee Ave. $22. | MAP

10. Bounce
Take advantage of this weekend's balmy weather and Party with your Peeps the day before Easter. The family friendly event includes face painting, balloon twisting, live music and a visit with the Easter bunny.
Details: 1-6 p.m. Saturday at MB Financial Park, 5501 Park Place, Rosemont. Free. | MAP
Bonus pick!
Read about this weekend's Tax March Chicago, set for Saturday.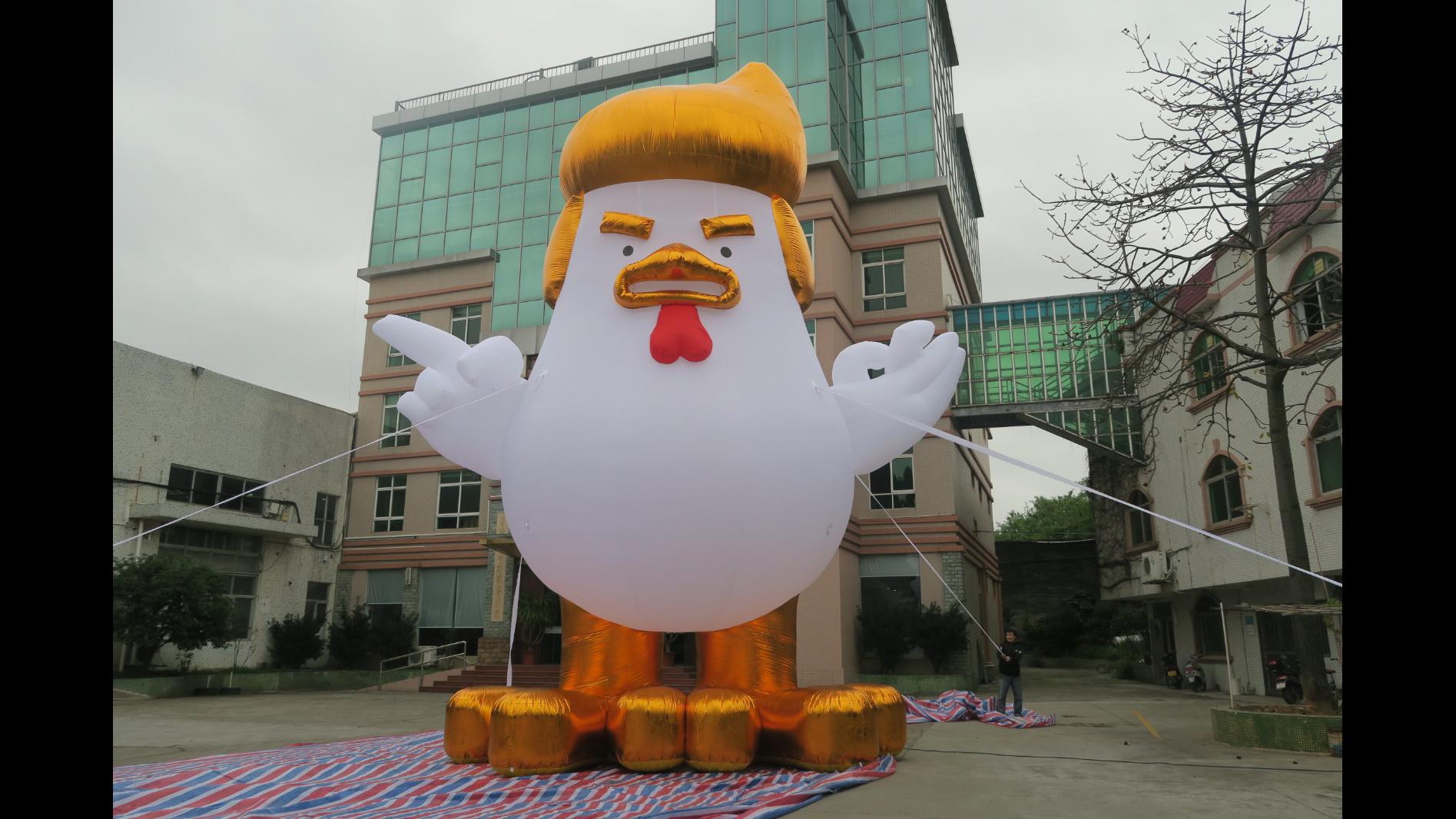 Protesters plan on bringing three inflatable chickens to Saturday's march. The balloons are meant to resemble President Trump. (Courtesy of Taran Brar)
Events listed are subject to change. We recommend double-checking times and locations before you head out the door. Want to share your upcoming events with us for consideration in a future roundup? Send us an email.
---