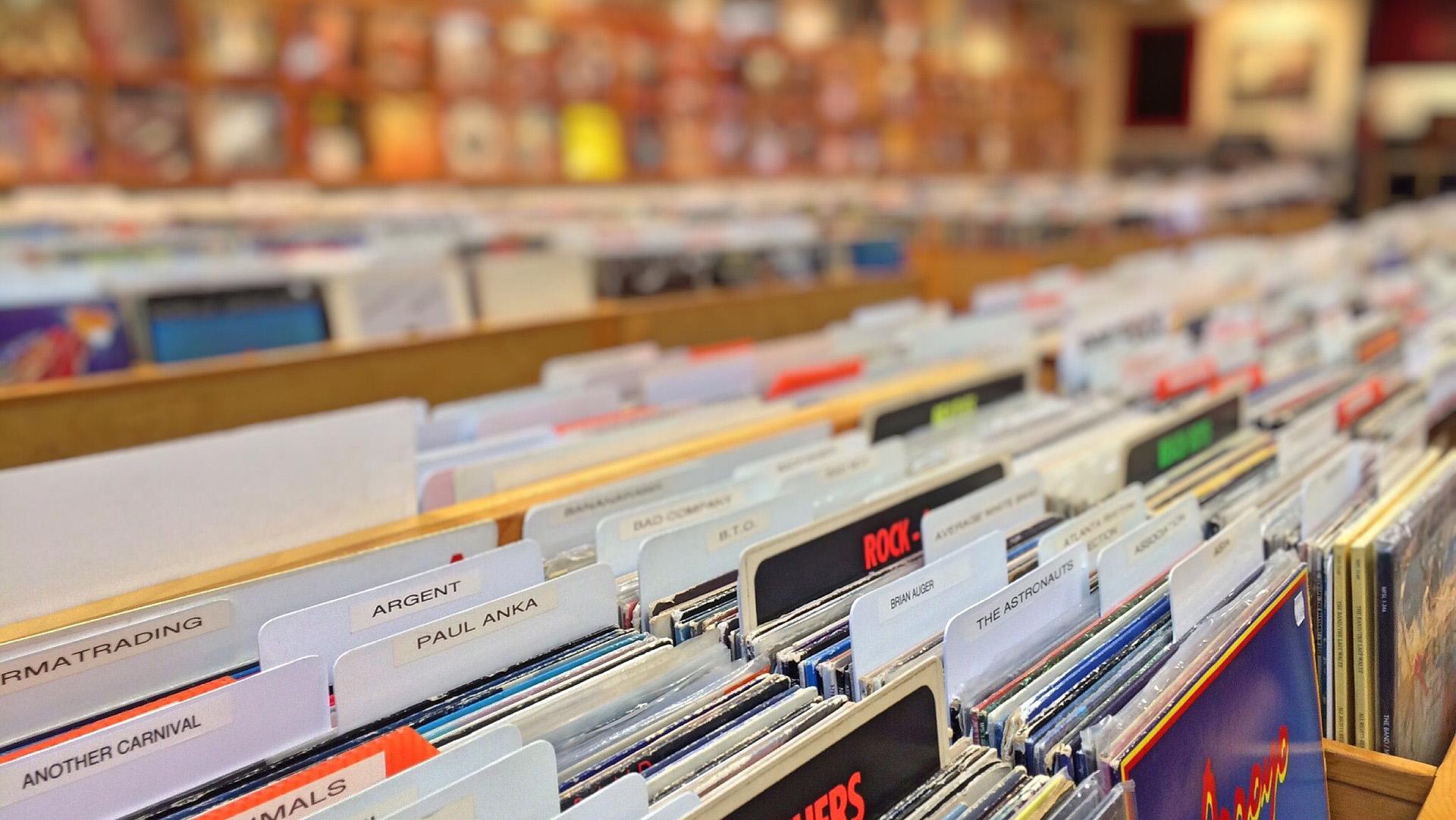 Sift through thousands of records at the CHIRP Record Fair.
1. Stockpile
Thousands of vinyl offerings await your review at the CHIRP Record Fair and Other Delights. Not interested in enhancing your record collection? CDs, DVDs, posters and music-related accessories are also for sale. Bonus: the folks behind the Vintage Garage flea market host a "retro marketplace." Beer and snacks available for purchase.
Details: 10 a.m.-6 p.m. Saturday at Journeymen Plumbers Hall, 1340 W. Washington Blvd. $7; $25 tickets include early admission at 8 a.m. and re-entry all day. | MAP

2. Laugh
Hosted by "Freakonomics" co-author Stephen Dubmer, the podcast "Tell Me Something I Don't Know" takes the form of a live game show, with a trio of celebrity panelists who hear out contestants who try to wow them with an interesting piece of information. Your job? To sit back and laugh.
Panelists at this week's show include rapper and producer Rhymefest, Chicago Aviation Commissioner Ginger Evans and comedian Mary Catherine Curran. WBEZ "Curious City" audio producer Jesse Dukes serves as fact-checker.
Details: 8 p.m. Thursday at Thalia Hall, 1807 S. Allport St. $25. | MAP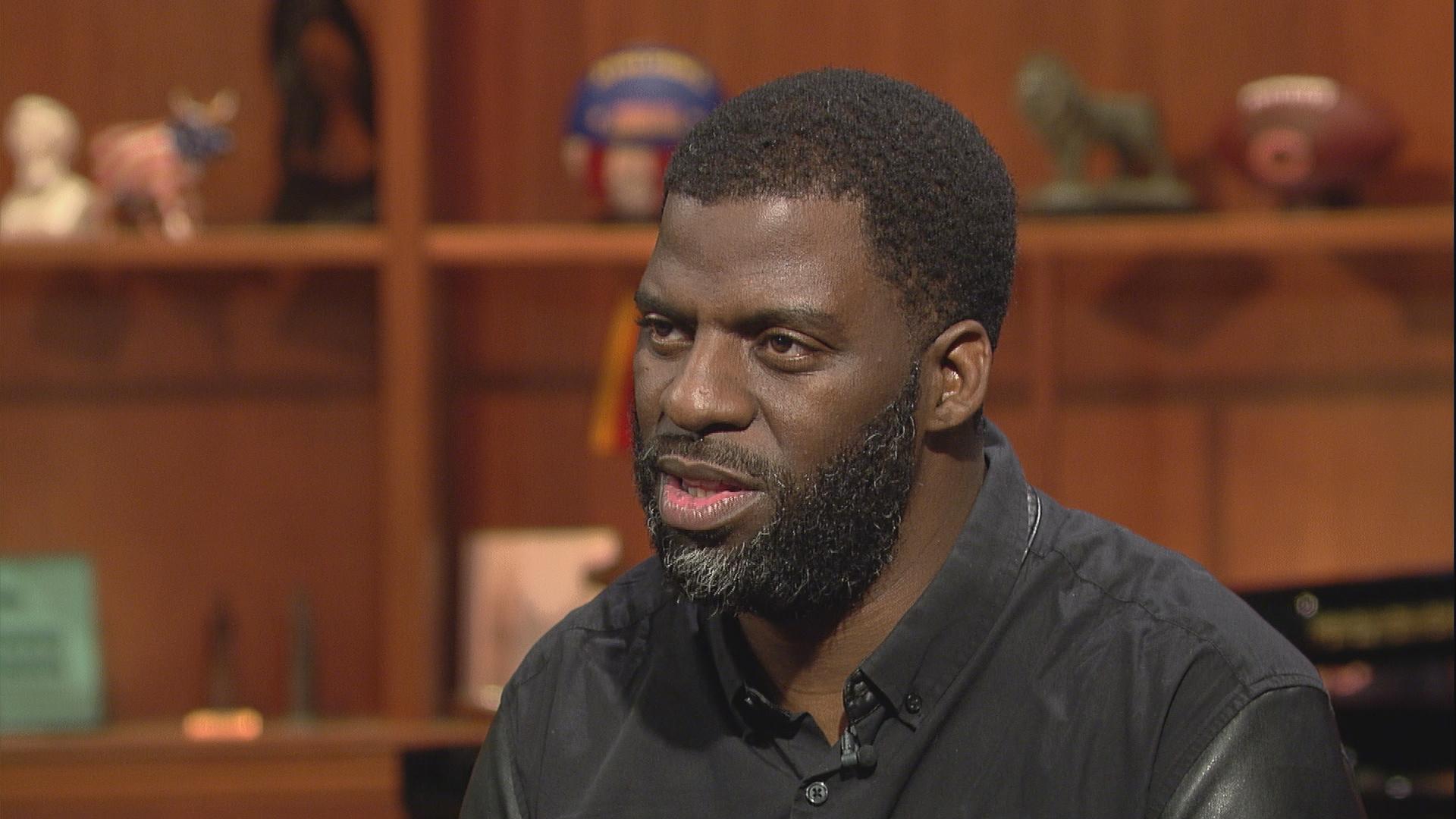 Che "Rhymefest" Smith appears on Chicago Tonight in August 2016.
3. Sip
Love beer? The River North Beer Festival offers a chance to sample more than 25 suds. Food is available for purchase.
Details: Noon-4 p.m. Saturday at Old Crow Smokehouse, 149 W. Kinzie St. $50. | MAP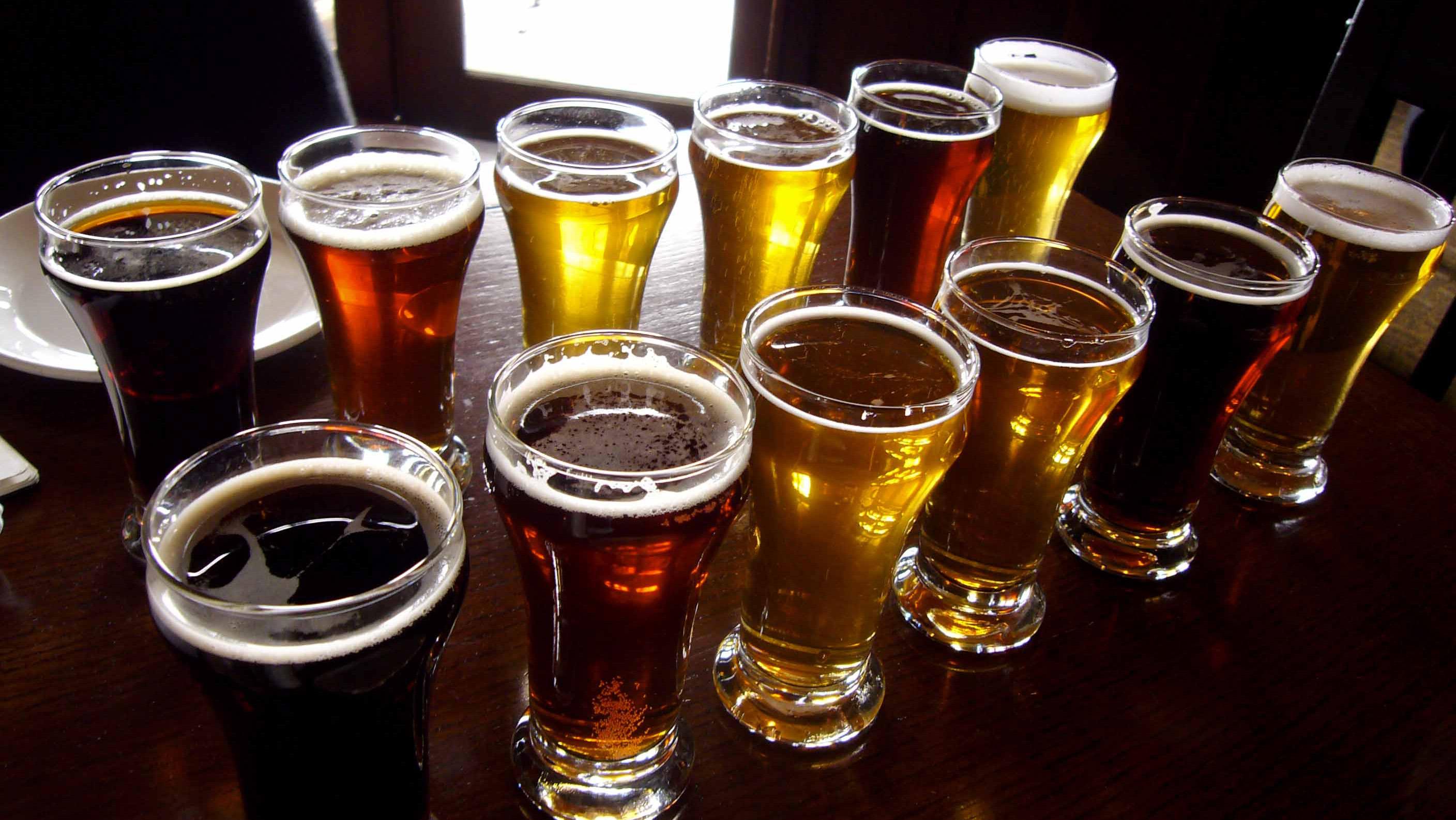 Sample beers, mingle with fellow beer lovers at the River North Beer Festival. (Paul Joseph / Wikimedia)
4. Embrace the blues
Get ahead of those Sunday blues with Lil 'Ed & The Blues Imperials. The award-winning band, called "electrifying" and "raucous" by the Chicago Tribune, is in its 27th year.
Details: 9:30 p.m. Friday; 10 p.m. Saturday at Rosa's Lounge, 3420 W. Armitage Ave. $15-$20. | MAP
5. Reminisce
As the Chicago Cubs look to repeat history, revisit the team's historic World Series run at "Cub Moment of Victory: The Exhibition." Opie Otterstad is a Major League Baseball-sanctioned artist, whose paintings depict those unforgettable moments, including the seconds following the final out. Meet Otterstad Saturday and Sunday; the exhibit continues through April 30.
Details: 6-9 p.m. Saturday; 1-4 p.m. Sunday at Water Tower Place, 835 N. Michigan Ave. Free. | MAP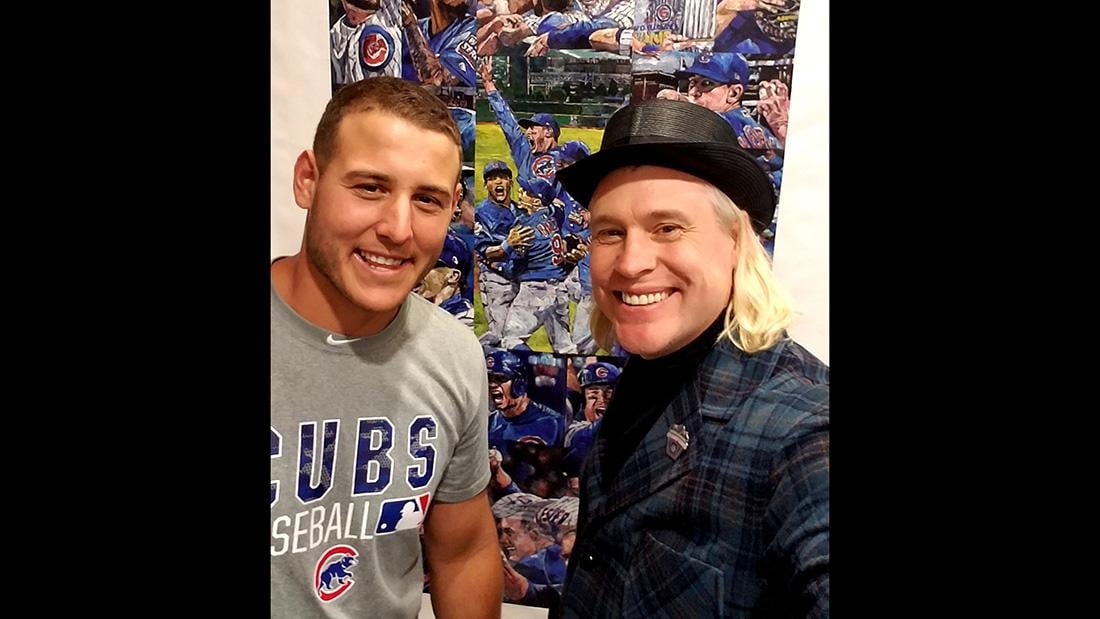 Anthony Rizzo and Opie Otterstad. (Courtesy of Relevant Communications)
6. Horse around
Montreal-based company Cavalia brings its horse-centric "Odysseo" show to Chicago – its Midwest premiere. More than 65 horses and 48 human artists perform feats under a big top, billed as the "largest touring tent" in the world (it's the size of a football field). The high-tech, Cirque du Soleil-like show celebrates the relationship between horse and rider.
More on this story: Meet some of the artists involved in the show.
Details: 7 p.m. Thursday; 7:30 p.m. Friday; 2 p.m., 7:30 p.m. Saturday; 2 p.m. Sunday. Performances continue through April 23 at Soldier Field's South Lot, 1410 Museum Campus Drive. $134.50-$144.50; $79.50-$114.40 for children ages 2-12. | MAP
7. Explore
Pack your bags for a family friendly Night at the Museum and you'll get a chance to explore the space by flashlight, hear Greek mythological stories and participate in arts and crafts, Greek dance lessons, cookie-baking and movie-watching. For kids ages 4-14 and their parents or grandparents.
Details: 5 p.m. Friday-10 a.m. Saturday at the National Hellenic Museum, 333 S. Halstead St. $35. | MAP
8. Swirl
The Midwest Rum Festival features 50 varieties of the spirit, plus the chance to attend brand seminars and soak up mixology tips. Tickets include a tasting glass, tasting punch card and snacks.
Details: Noon-5:30 p.m. Saturday at the Logan Square Auditorium, 2539 N. Kedzie Blvd. $25-$130; $10 "designated driver" tickets available.  | MAP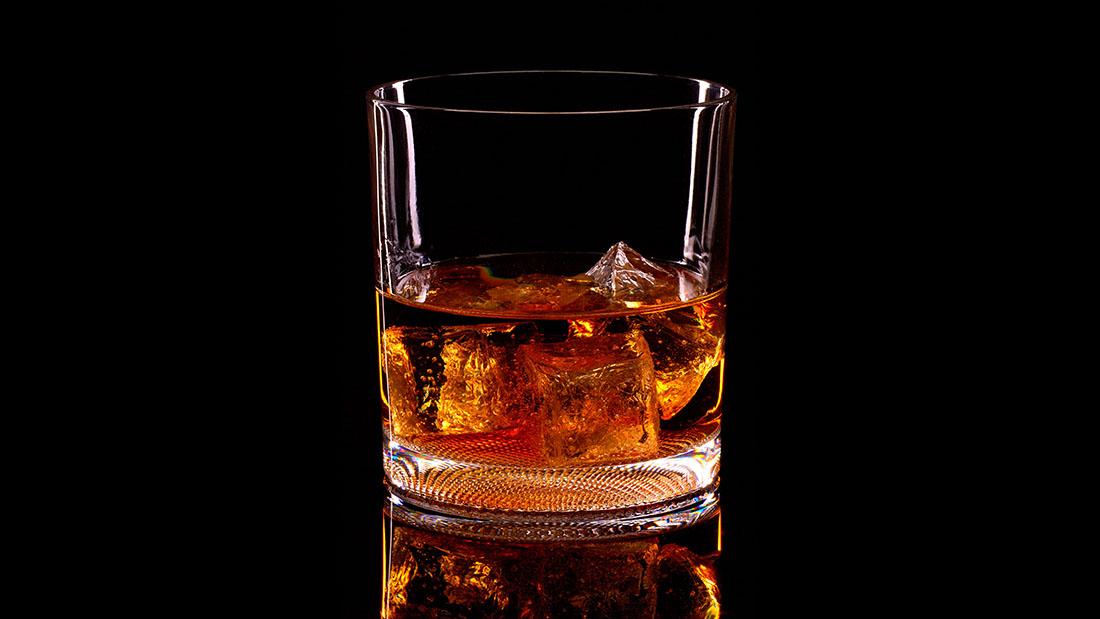 Go on a rum run at the Midwest Rum Festival. (Kyle May / Flickr)
9. Admire
Dozens of events are planned for Chicago Dance Month, including this weekend's "Inside, Dancing Out" program from Lin Shook and Perceptual Motion, Inc. The night of modern and contemporary work features dancers between the ages of 23 and 83. 
Details: 7:30 p.m. Saturday at the Ruth Page Center for the Arts, 1016 N. Dearborn St. $18-$22. | MAP
10. Slither
ReptileFest 2017 is your one-stop shop to absorb everything you can about reptiles and amphibians. The two-day festival features hands-on interactions with hundreds of animals and the chance to learn about those that are frequently misunderstood.  
More: Meet some of the animals participating in this weekend's show.
Details: 10 a.m.-5 p.m. Saturday; 10 a.m.-4 p.m. Sunday at the Physical Education Complex of Northeastern Illionis University, 3600 W. Foster Ave. $11; $8 for kids ages 11 and below. | MAP
---
Events listed are subject to change. We recommend double-checking times and locations before you head out the door. Want to share your upcoming events with us for consideration in a future roundup? Send us an email.
---