John Dramani Mahama became president of Ghana in West Africa following the death of his predecessor, John Atta Mills, in July 2012.
In a December election later that year Mahama won a full term.
As president he was head of state, head of the government and also the commander-in-chief. But in December 2016, Mahama lost his re-election bid.
And then, in an African context, something unusual happened – he stepped down, reaffirming in his concession speech his commitment to democracy and a peaceful transition of power.
He said recently that he should not be celebrated for handing over power because "that should be the norm."
Mahama told Chicago Tonight that "democratic consolidation is taking place in many Africa countries. It should be normal that you step down when you lose elections."
While he is optimistic that Ghana and the continent are headed in the right direction in terms of economic development, he says he is concerned about the spread of Islamic militancy in Africa.
"Libya has become a failed state so a lot of the weapons that Gaddafi had in his stockpile have filtered into the region and gone into the hands of terrorist groups," said Mahama.
He is also concerned that America under President Donald Trump may withdraw from international agreements designed to combat climate change. He notes that Ghana is already seeing a steady reduction in average rainfall.
"When we start seeing signals that America as one of the major contributors to (fighting climate change) begins to backpedal then it creates cause for concern."
Video: Mahama speaks at the African Development Conference at Harvard University earlier this month.
---
Related stories: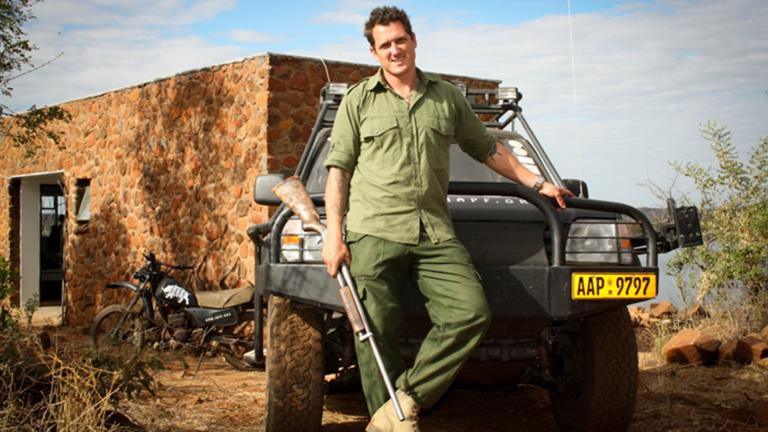 From Elite Soldier to Anti-Poaching Crusader
Oct. 26, 2016: Meet a former elite soldier from Australia who is now using his special set of skills to combat poaching in Africa.
---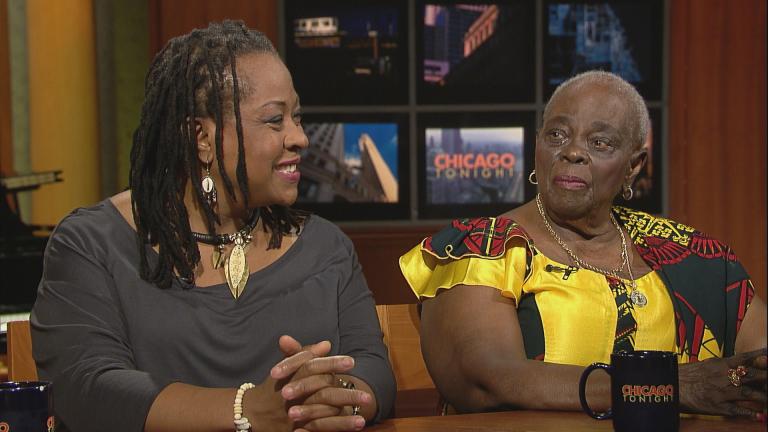 Sun-Times Reporter, Her Mother Discuss Their 'Escape from Nigeria'
Aug. 9, 2016: A new memoir tells the story of a young mother separated from her husband during the Nigerian civil war in the 1960s. Hear how she protected her family, including future Chicago Sun-Times journalist Maudlyne Ihejirika.
---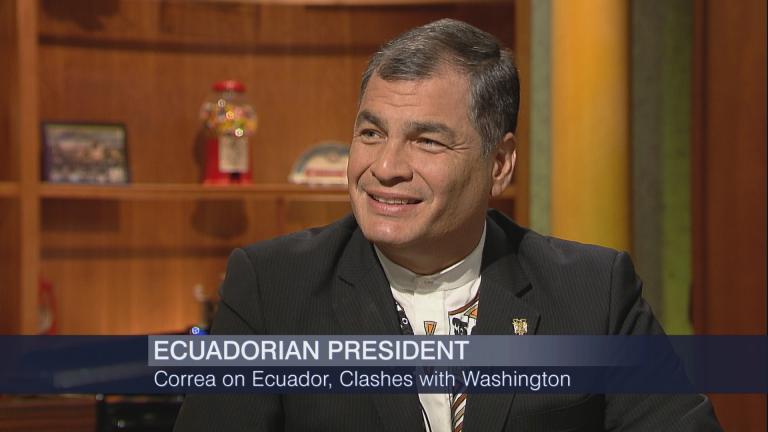 President of Ecuador Rafael Correa Talks Politics, Immigration
April 18, 2016: The country of Ecuador is recovering from a massive earthquake that hit on Saturday, leaving 350 people dead and thousands homeless. Last Thursday, Ecuadorian President Rafael Correa joined us to talk about the South American nation that straddles the equator.
---