Hope springs eternal. It's not just a maxim for baseball, but for football as well.
The Chicago Bears look to rebound from their miserable 3-13 season when the free agent signing period starts Thursday. And multiple reports say the Bears are all but certain to sign a new quarterback.
That would be backup Tampa Bay Quarterback Mike Glennon. An NFL Network report said his deal with the Bears was "all but done." He is reported to make $15 million a year – which is fairly high for someone that hasn't really taken a lot of snaps in the last two years. He has high marks from scouts for his arm strength, and he is relatively tall at six feet six inches tall.
He has only a 5-13 record as a starter in Tampa, although the team overall was pretty bad during his tenure as a starter. He has a career completion Pct of 59.4 percent, TD/Int ratio of 30/15, 4100 total yards passing, and a rating of 84.6. He's relatively young – only 27 years old and perhaps the Bears General Manager Ryan Pace detects some upside to him
The assumption for nearly the entire year has been that Jay Cutler will either be cut or traded, after suffering another injury plagued season.
He has a career 52-52 record with the bears, although he would leave as the franchise all-time leader in passing yards and passing touchdowns.
On the off chance they brought him back, he would cost less than Glennon. The Dallas Cowboys released veteran Tony Romo today, but it is unlikely he would land with the bears. The consensus is the bears will sign Glennon as sort of a bridge and then draft a young quarterback and develop them over the next several seasons.
No free agent signing can become official until 2 p.m. Thursday.
Follow Paris Schutz on Twitter: @paschutz
---
Related stories: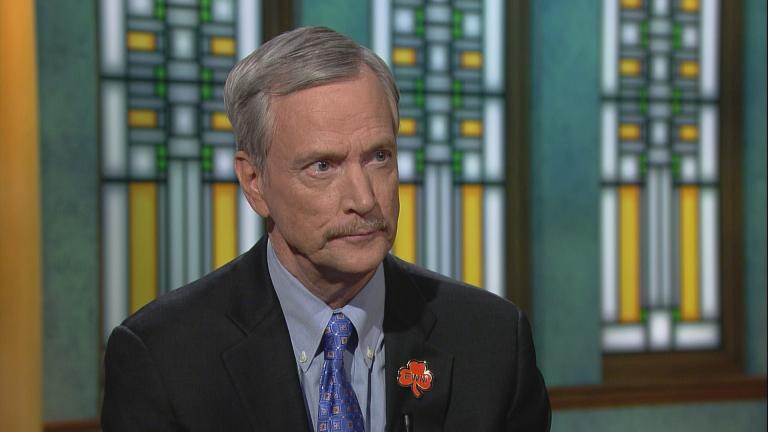 George McCaskey on Chicago Bears 2016 Season, Future of Team
Jan. 9: The disastrous 2016 season is one the Chicago Bears will want to soon forget. The Bears chairman weighs in on how the team can bounce back.
---