Cynthia Smith was 21 when she spent her first night sleeping on Chicago's streets with her two children.
"Every night that you go home and sleep in your bed, there's some young person who doesn't have a place to go at night," said Smith, who is now 23. "It doesn't matter what you look like or what has happened in your life, this is something that happens every day."
Smith will be speaking and participating in an event Friday night at the Second Presbyterian Church in the South Loop neighborhood. The Out in the Open Sleep In aims to raise funds for 13 agencies and shelters serving homeless youth. One of the agencies, La Casa Norte, provided housing to Smith for two months.
Smith is one of approximately 20,000 Chicagoans younger than age 24 and 125,848 overall who experienced homelessness during the 2014-15 school year, according to the Chicago Coalition for the Homeless.
"There's many versions of being homeless," said event organizer Tracy Baim, who is also the editor of Windy City Media Group. "Most people think of homelessness as people on the street, but there are tens of thousands of people who are housing unstable."
Housing instability is marked by frequent changes in residence due to economic reasons.
Smith says she once believed people who were homeless shared similar experiences.
"I found out that I was wrong," Smith said. "It opened my eyes to realizing everyone has their own story."
Smith is open to sharing her own: Adopted at the age of 3 by a suburban family, she often struggled to meld her identity as a young African-American woman with that of her white family. She ran away at age 15, rejoined foster care by 16 and, after stints at five different high schools, graduated in 2013. By that time, she had two children of her own.
Following graduation, Smith quickly found housing and a steady job, but she says her stability began to waver when her then-boyfriend began abusing her.  
"I ended up losing everything," she said.
After her first night on the streets, Smith got coaching and support from staff at La Casa Norte. She was able to return to housing stability six months later and now has a job as a bank teller. But Smith says the trauma she experienced left her feeling isolated. 

"When you're going through homelessness, a lot of people treat you as a beggar, when you're just trying to get back on your feet."
–Cynthia Smith
---
Friday night's benefit will highlight the big impact that small contributions can make in the lives of those coping with housing instability and homelessness, be they donations of time or money.
"Youth tend to blend into the background because they may not look as homeless as someone who's been for many years," Baim said.
Tickets for the all-night Out in the Open Sleep In cost $85. Participants will sleep inside the church on mats. Speeches, live music and art displays are scheduled, with a limited number of performance-only tickets available for purchase at the door for $20. Get more information about the event here.
"People have the power to make a difference, they really do," said Smith, who hopes to open her own community center one day. "No matter what walk of life you are, no matter where you from and who you know, you have to keep giving back, no matter what."
---
Related stories: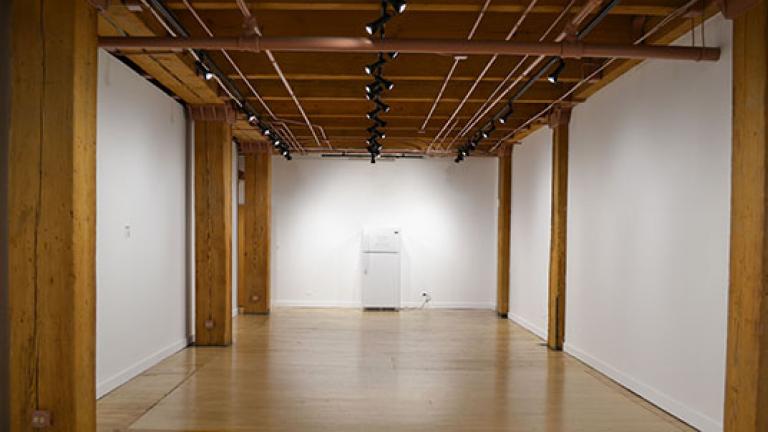 'Radical' Gallery Exhibition Houses 2 Homeless Chicagoans
Jan. 27: A Chicago gallery's newest exhibition takes an unusual approach to addressing homelessness. Meet the creative team behind the "House" show.
---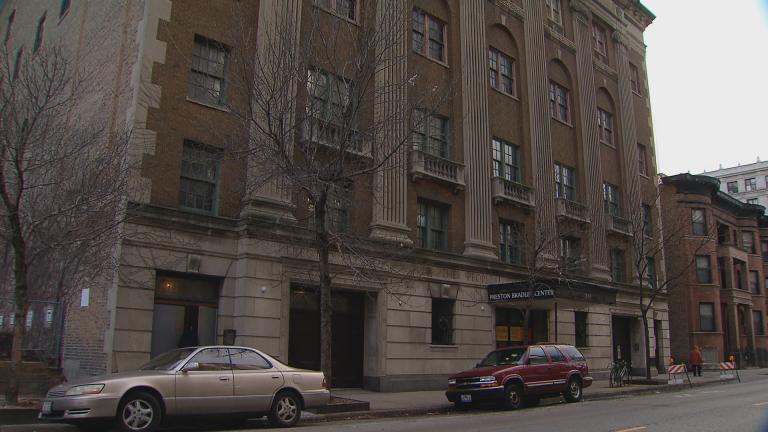 City, 'Secret Santa' Save Uptown Homeless Shelter
Dec. 27: The city of Chicago and a generous "secret Santa" stepped in at the eleventh hour to keep a North Side homeless shelter open after months and months of public protest. What does it mean for the city's homeless population?
---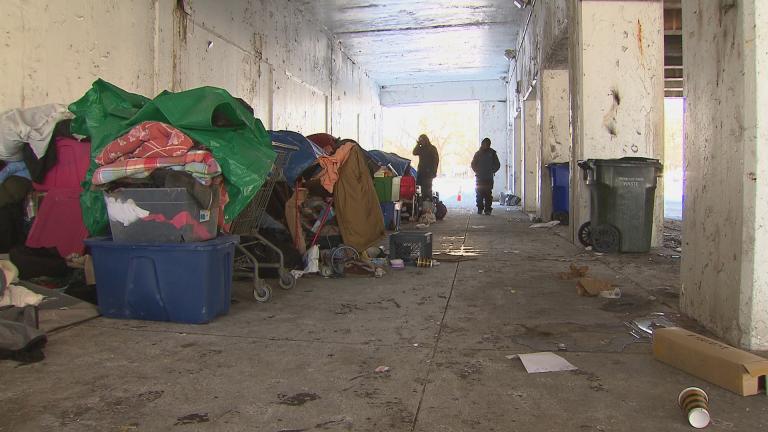 Bitter Cold Especially Challenging for Chronically Homeless
Dec. 19: Weathering the cold is especially hard on people who live outside. What's being done to help the homeless.
---