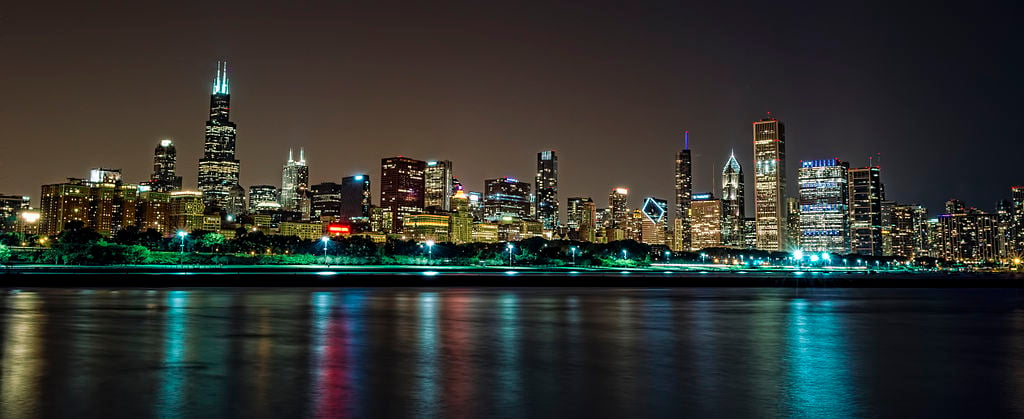 View of Chicago from Adler Planetarium, which hosts its Family Edition of Adler After Dark Friday night. (Raymond Tambunan / WikiMedia Commons)
1. Stargaze
Turn the "Mixed-up Files of Mrs. Basil E. Frankweiler" into a reality at Adler After Dark: Family Edition. The event features full access to the museum's exhibitions and galleries, unlimited sky shows and live entertainment, and one of the best—and perhaps the only—kiddie-cocktail bars in the Museum Campus.
Details: 6-10 p.m. Friday at the Adler Planetarium, 1300 S. Lakeshore Drive. $15; $12 for children. | MAP

2. Party
Whether an avid football fan or a TV commercials connoisseur, bars across the city and suburbs are ready to entertain you on Sunday with Super Bowl LI watch parties. Deals vary by location – we spotted all-you-can-eat buffets, drink specials and raffles to celebrate the matchup between the Atlanta Falcons and New England Patriots.
Details: Vary by location, including a $25 all-you-can-eat buffet at Distilled Chicago, 1480 W. Webster Ave. | MAP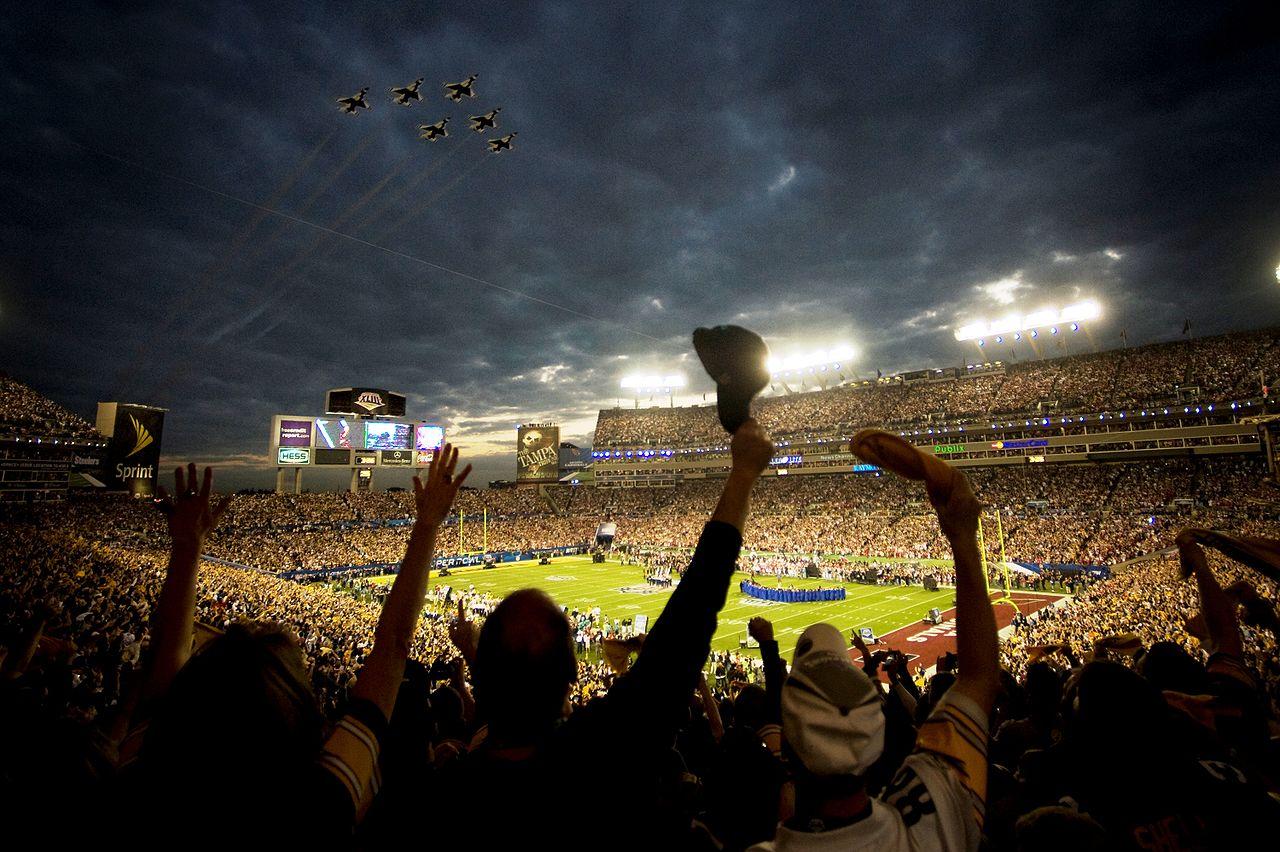 Chicago bars offer food and drink specials for Super Bowl LI on Sunday.
3. Sit back
Enjoy an empanada and some southern-style cooking while losing yourself to the tunes of Ida y Vuelta, a traditional Mexican folk ensemble. The five-member band features a percussive foot tapper, or zapateado, and play both original songs and tunes that date back 300 years. 
Details: 8:00 p.m. Thursday at Honky Tonk BBQ, 1800 S. Racine Ave. Free for diners. | MAP
4. Treat yourself
Though not yet a national holiday, National Ice Cream for Breakfast Day is making its presence felt throughout Chicago. With ice cream stores like George's Ice Cream & Sweets opening early, touting special menus, offering prizes and even a screening of "The Breakfast Club," it may be time to break the no-sweets-before-dinner rule.
Details: 8 a.m.-noon Saturday at George's Ice Cream & Sweets, 5306 N. Clark St. Prices range from roughly $4 for a junior cone to $8 for a sundae. | MAP
The "Doughnut Forget About Me" sundae is one of the featured items at George's Ice Cream & Sweets for their National Ice Cream for Breakfast Day's special menu. (Courtesy of George's Ice Cream & Sweets)
5. Watch
The Arts & Culture Doc Fest returns to Chicago for the second year with a showcase of seven documentary films sourced through the Center of International Cultural Exchange in Beijing about Asian dance, art, music and history. Films range in length from 25 to 50 minutes and include either English or Chinese subtitles.
Details: 10:30 a.m.-4:30 p.m. Sunday at the Chicago Cultural Center's Claudia Cassidy Theater, 78 E. Washington St. Free; donations accepted. | MAP

6. Attend Hogwarts
Participate in a sorting ceremony, sip butterbeer and use your trivia skills to compete for the House Cup in the two-day Midnight Party with "Harry Potter and the Prisoner of Azkaban." Before midnight screenings of  Alfonso Cuaron's 2004 film about Harry's third year at Hogwarts, wizards and muggles can participate in a series of themed events.
Details: Festivities begin at 10 p.m., screenings at 11:59 p.m. Friday and Saturday at the Music Box Theatre, 3733 N. Southport Ave. $9. | MAP
7. Unwind
Listen to the harmonious sounds of Bruckner Orchester Linz / Angelique Kidjo / Dennis Russell Davis as they showcase a wide repertoire of works. Under conductor Davies, the Austrian-based orchestra features 110 musicians, not including three-time Grammy Award-winner Kidjo, who is lending her vocals for the occasion.
Details: 7:30 p.m. Friday at the Harris Theater, 205 E. Randolph St. $55-125. | MAP

8. Eat and drink
Start your weekend on a high note at the Beer & Chocolate Truffle Kerfuffle. Tickets include five 5-oz. barrel-aged beers from the local Whiner Beer Company, with hand-dipped chocolate truffle pairings from Katherine Anne Confections. 
Details: 7-10 p.m. Thursday at Whiner Beer Company, 1400 W. 46th St. $25. | MAP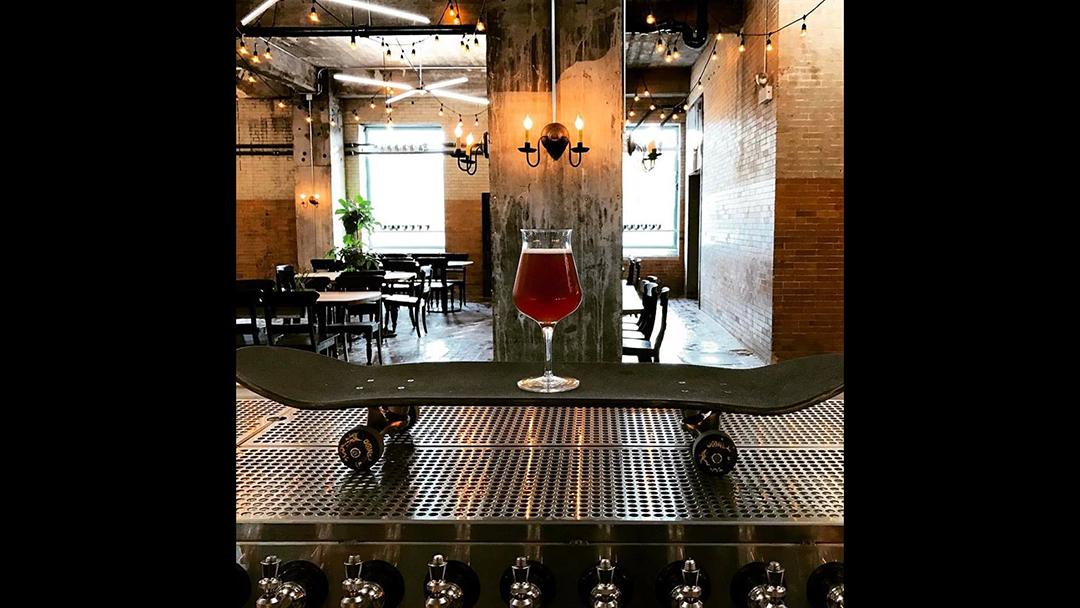 Whiner Beer Company partners with Katherine Anne Confections to bring you five beers with chocolate truffle pairings. (Courtesy of Whiner Beer Company)
9. Explore
Support local artists at the opening reception of the "Sedimented," which features multimedia works by four Chicago-based artists who play with the intersection of the natural and man-made. The exhibition is on view through March 23.
Details: 6-9 p.m. Friday at the Ukrainian Institute of Modern Art, 2320 W. Chicago Ave. $5 suggested donation. | MAP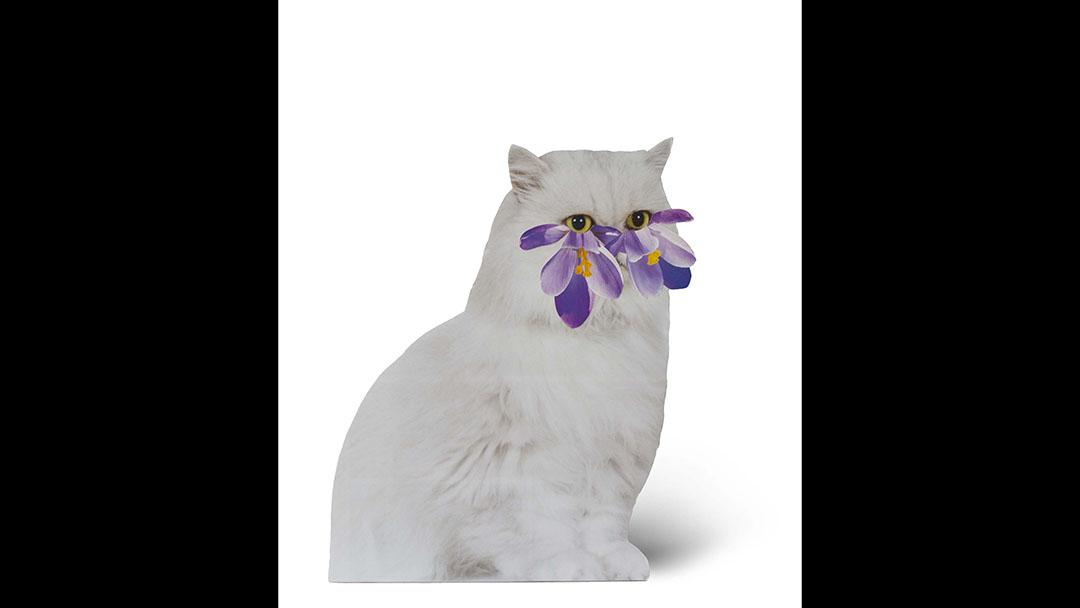 The exhibition "Sedimented" includes the series "Cats & Plants" by Chicago-based artist Stephen Eichhorn. (Stephen Eichhorn / Flickr)
10. Raise the Roos(ter)
Missed out on Chinese New Year festivities last weekend? See lion dances, participate in arts and crafts projects and sample food at the Family-Friendly Chinese New Year Celebration.
Details: 2-4 p.m. Saturday at the Chinese-American Museum of Chicago, 238 W. 23rd St. $10, $5 for children; free for members. | MAP   
Events listed are subject to change. We recommend double-checking times and locations before you head out the door. Want to share your upcoming events with us for consideration in a future roundup? Send us an email.
---