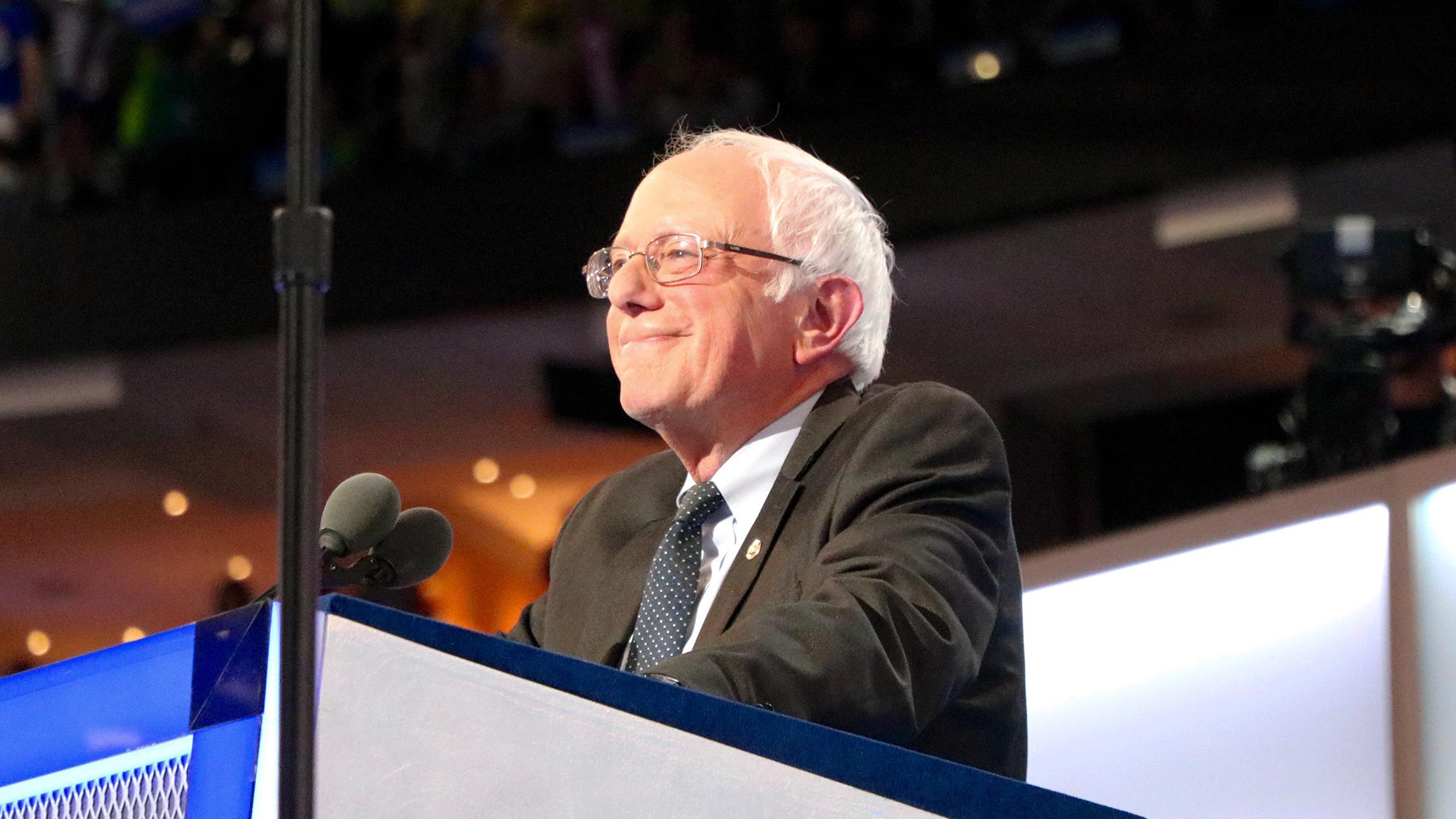 Vermont Sen. Bernie Sanders at the Democratic National Convention. (Evan Garcia / Chicago Tonight)
As Republicans press forward on repealing the Affordable Care Act, U.S. Sen. Bernie Sanders, I-Vt., and Democrats across the country will host rallies aimed at preserving health care for millions of Americans.
Last month, Sanders, along with U.S. Sen. Chuck Schumer, D-N.Y., and U.S. Rep. Nancy Pelosi, D-Calif., warned fellow legislators of possible cuts to health care programs under Republican leaders in Congress and called on them to take a stand.
"It's important to bring the American people together to fight this radical proposal," the trio wrote in a Dec. 28, 2016 letter. "Millions of Americans voted for Donald Trump after he promised not to cut Social Security, Medicare, and Medicaid. He must be held to his promises and should veto any legislation which cuts these vital and necessary health programs."
The letter called for a nationwide day of action on Sunday and urged legislators to organize rallies in their own towns. They're calling the event Our First Stand: Save Health Care. U.S. Rep. Jan Schakowsky and U.S. Sen. Dick Durbin are among the elected officials expected to speak at the Chicago gathering, alongside local health care advocates.
"As one of the people who helped pass the Affordable Care Act and certainly a long-time staunch supporter of Planned Parenthood, I think Republicans are going to live to regret what they're doing right now: to take the first steps of repealing the Affordable Care Act and defunding Planned Parenthood," U.S. Rep. Jan Schakowsky said. "And that's happening in Congress today. ... 
"Every single American is going to be affected adversely by the repeal of the Affordable Care Act." 
The Chicago rally, like others across the country, aims to "vigorously oppose the Republican plan to throw our health system into chaos, harm patients and the economy, and end Medicare as we know it," according to an event flyer.
"People are fired up and are ready to fight back," Schakowsky said. "Right after the election I think people were stunned, some were depressed but there has been an awakening and people are in a 'I'm not going to take it anymore mood.'"
The event kicks off at 1 p.m. at SEIU Health Care Headquarters, 2229 S. Halsted St. Doors open at noon and seating is available on a first-come, first-served basis.
Cook County President Toni Preckwinkle and U.S. Reps. Mike Quigley and Brad Schneider also expected to attend. Representatives from the following organizations will also be in attendance: SEIU Healthcare, Roseland Hospital, Citizens Action Illinois, Access Living, Aunt Martha's, Planned Parenthood, Thresholds and Illinois Alliance for Retired Americans.
For more information about the event, click here.
---
Related stories: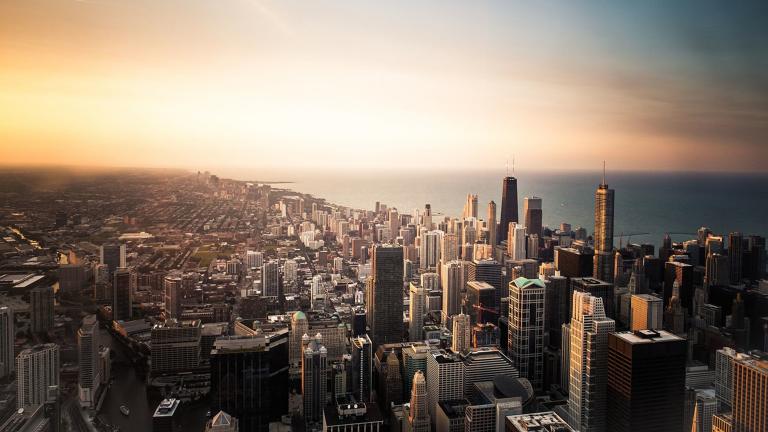 Details Released for Women's March on Chicago
Jan. 10: Stars from the cast of "Hamilton," Cleopatra Cowley-Pendleton and community activists are among those scheduled to speak at a Jan. 21 rally for women's rights. Get the full line-up of speakers and march details.
---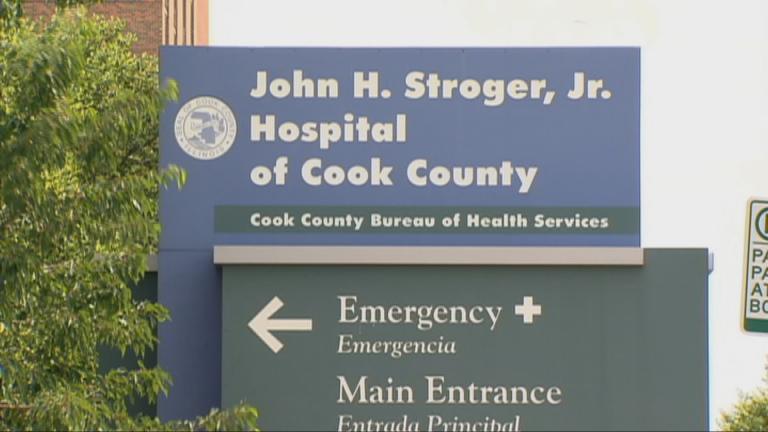 What Obamacare Repeal Could Mean to Patients of Cook County Hospitals
Jan. 5: What will 300,000 local patients face if Obamacare is repealed? We speak with the CEO of the Cook County Health and Hospitals System.
---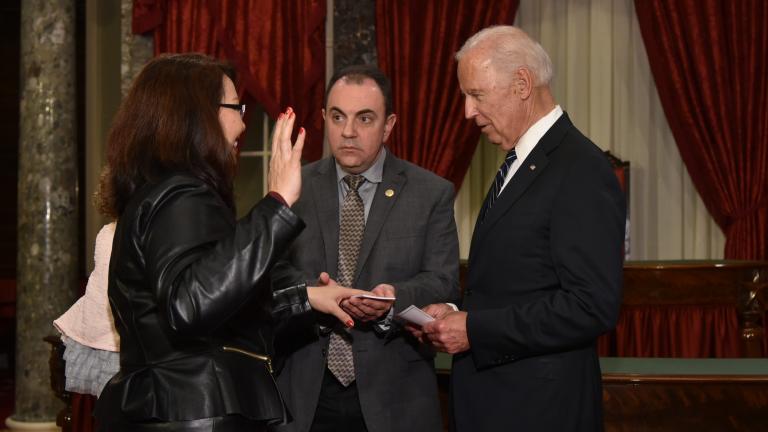 Illinois Delegation Split on Repeal of Obamacare
Jan. 3: On Tuesday, the 115th Congress was sworn in, including new members from the Illinois delegation. Up next, according to congressional leaders, is the repeal of the Affordable Care Act. How will that work, and will the Democratic Party aim to block it?
---