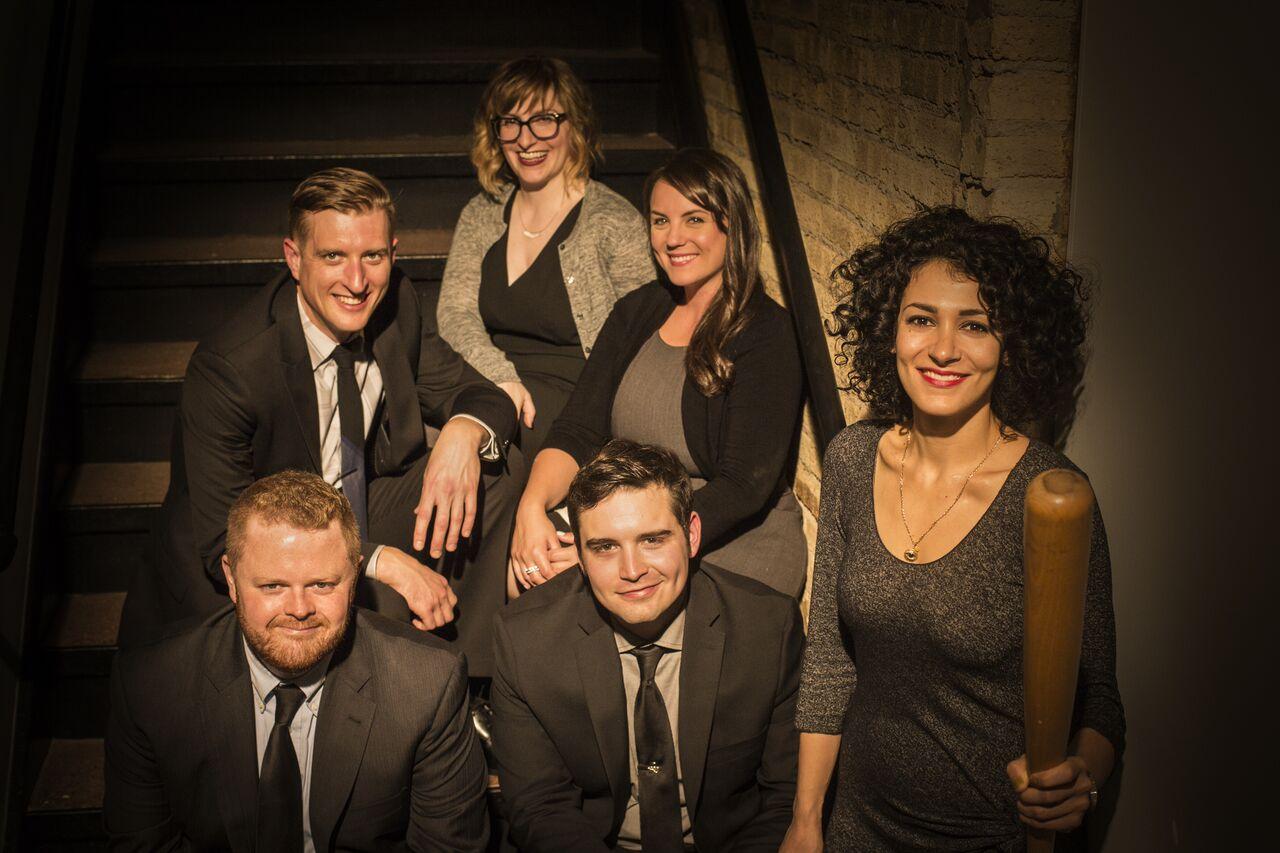 Damn, Gina! performs at this year's Chicago Sketch Comedy Festival. (Courtesy of Chicago Sketch Comedy Festival)
1. Laugh
Now in its 16th year, The Chicago Sketch Comedy Festival has grown from a showcase of local talent to what's billed as the largest event of its kind in the world. Some 180 sketch comedy groups perform nearly 200 shows during the eight-day fest. Headliners include former Chicagoans The Cool Table, L.A.-based Heavy Weight featuring T. J. Miller and Nick Vatterott, and New York-based Pop Roulette featuring  "Saturday Night Live" writer Sudi Green. See the full daily lineup here.
Details: Various showtimes Thursday through Jan. 15 at Stage 773, 1225 W. Belmont Ave. $15-$250. | MAP

2. Discover
Throughout his artistic career, Chicago native George C. Clark has kept a diverse palate – and palette. He painted a visual memoir of his experience as a combat soldier during the Vietnam War and he's done commercial work as a freelancer for the Chicago Tribune. Throughout it all, portraiture has been a common theme in his work. See for yourself in the exhibition "Portraits Real and Imaginary." Learn more about Clark in this Chicago Tonight story that aired this week.
Details: 9 a.m.-4:30 p.m. Monday-Friday; 9 a.m.-2 p.m. Saturday; closed Sunday. Exhibition continues through Feb. 10 at the Renaissance Court Gallery, Chicago Cultural Center, 78 E. Washington St. Free. | MAP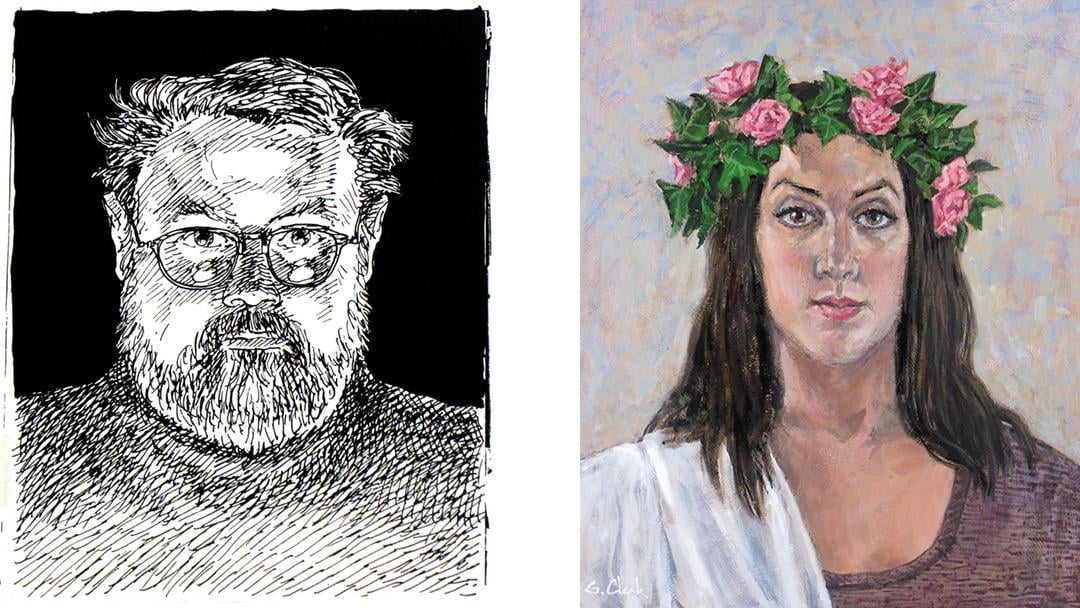 Works by George C. Clark: "Self Portrait," left, and "Vilja." (Courtesy of George C. Clark)
3. Groan
A new adminisration ushers in one certainty: new jokes. Take advantage of the hour with social and political commentary at The Second City's 41st revue, "Fantastic Super Great Nation Numero Uno." According to Second City, the show "proves that as long as we're still willing to listen to each other, laughter is our international language." 
Details: 8 p.m. Thursday; 8 p.m. and 11 p.m. Friday-Saturday; 7 p.m. Sunday. Continues as an open run at The Second City, 1616 N. Wells St. $19-$46. | MAP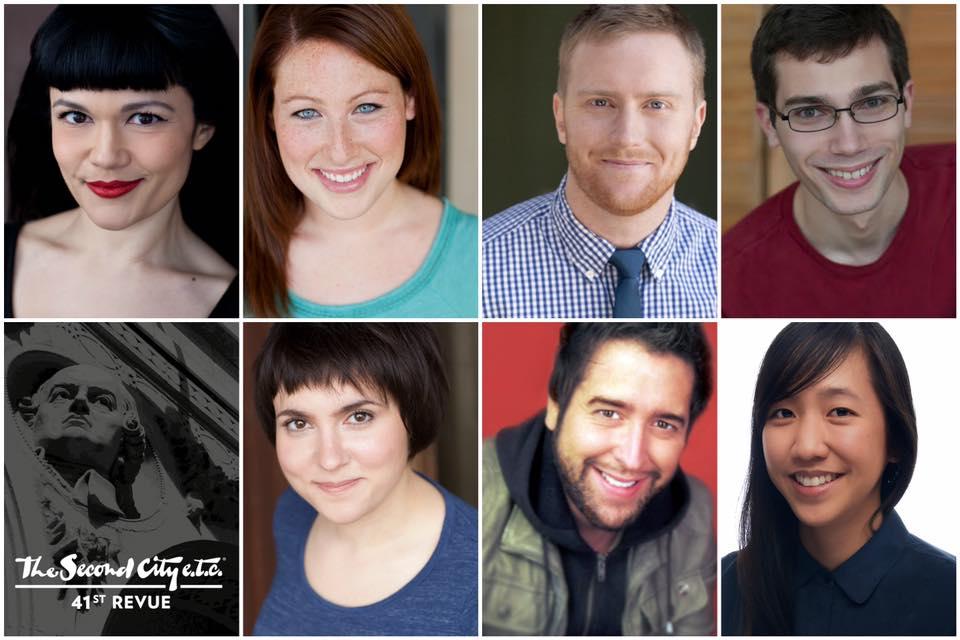 The Second City cast of "Fantastic Super Great Nation Numero Uno." (Courtesy of The Second City)
4. Strip
Frigid temperatures aren't keeping some brave souls from dropping their trousers and riding the CTA Red Line as part of Chicago's annual rendition of the No Pants Subway Ride. The event began in New York in 2002 by the comedy collective Improv Everywhere and has since grown into an international public transportation phenomenon. Organizers are advising participants to "keep a straight face" and, please, not to forget your underwear.
Details: Meet at noon Sunday at 1210 W. Arthur Ave. (on the roof deck of the parking garage, organizers say). Free. | MAP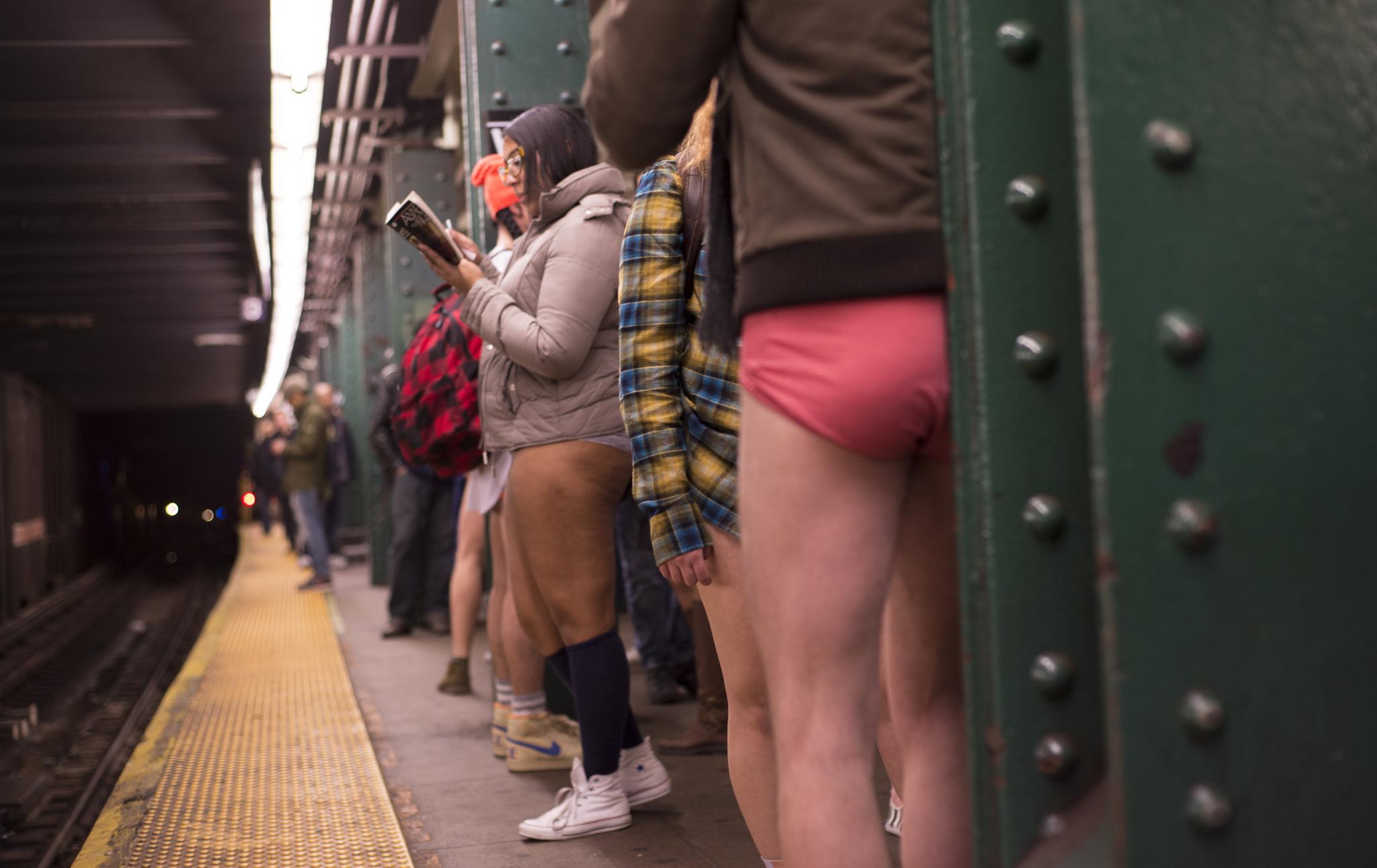 No Pants Subway Ride 2016 in New York City (Jessica Fejos / Flickr)
5. Swing
Local tenor saxophonist Ari Brown has cut his teeth with a slew of jazz greats over the course of his decadeslong career including McCoy Tyner, Sonny Stitt and Elvin Jones. In the '60s, he began as a pianist in a variety of soul outfits, but has since made a name for himself for his dynamic, avant-garde style. See him perform all weekend with the Ari Brown Quintet.
Details: 8 p.m. and 10 p.m. Thursday-Saturday; 4 p.m., 8 p.m. and 10 p.m. Sunday at the Jazz Showcase, 806 S. Plymouth Ct. $20-$35.| MAP

6. Party
More than 70 bands, rappers, comedians, drag queens and pranksters converge in Wicker Park for the annual weekend festival that is Ian's Party. Local emcee Milly Mango and punk band So Pretty are just two of this year's acts that show off the festival's wide array of talent.
Details: Friday-Sunday at multiple locations in Wicker Park, including Double Door, Subterranean and Chop Shop. $20-$40. | MAP

7. Listen
Syrian musicians Issam Rafea and Omar al Musfi are collaborating with artists from the Crossing Borders Music Collective for the concert Celebrating Music from Syria and Egypt. Rafea, who plays the mandolin-like oud, is presenting original compositions that highlight the tradition of rhythm, melody and harmony in his country.
Details: 2 p.m. Sunday at the Chicago Cultural Center, 78 E. Washington St. Free | MAP

8. Volunteer
Get your hands dirty as part of the Field Museum's monthly Restoring Beaubien Woods event. Expect to cut and burn invasive plant species, scatter native seeds and reintroduce native plant life. Snacks and water provided, but potluck-style food is encouraged.
Details: 10 a.m.-1 p.m. Saturday at the north end of Beaubien Woods, 13400 S. Doty Ave. Free. To offer a ride or find carpooling, visit habitat2030.org/carpool. | MAP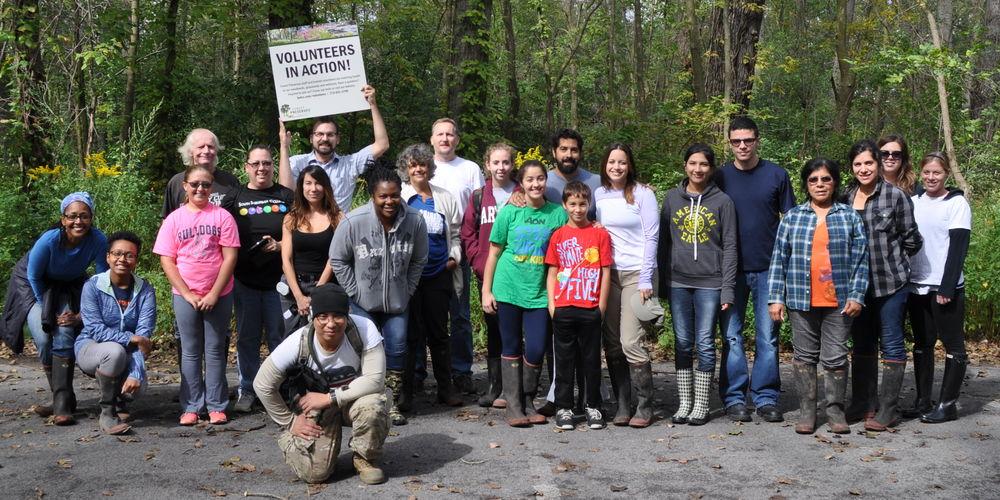 (Courtesy of The Field Museum)
9. Dig
The rise of fake news stories has raised lots of eyebrows – and reminds us to question headlines that appear to be hoaxes. But how to begin sorting fact from fiction? Laura M. Browning, managing editor of The A.V. Club and board member of the American Copy Editors Society, seeks to answer that question in her workshop Fact-Checking in the Age of Trumpism, where she'll teach tips in becoming a well-informed news consumer and quick online fact-checker.
Details: 5 p.m. Saturday at Unchartered Books, 2620 N. Milwaukee Ave. Free; donations benefit the Committee to Protect Journalists. | MAP

10. Marvel
In his first solo exhibition in the U.S., Beirut-born photographer Serge Najjar presents his series, "A Closer Look at the Ordinary." The images capture a quiet stillness in urban life that "celebrates the powerful relationship between man and architecture," according to the gallery. Regular people, modern facades and rich colors highlight Najjar's work.
Details: Opening reception 5 p.m. Friday at Edelman Gallery, 300 W. Superior St. Exhibition runs through Feb. 25. Gallery is open 10 a.m.-5:30 p.m. Tuesdays-Fridays. | MAP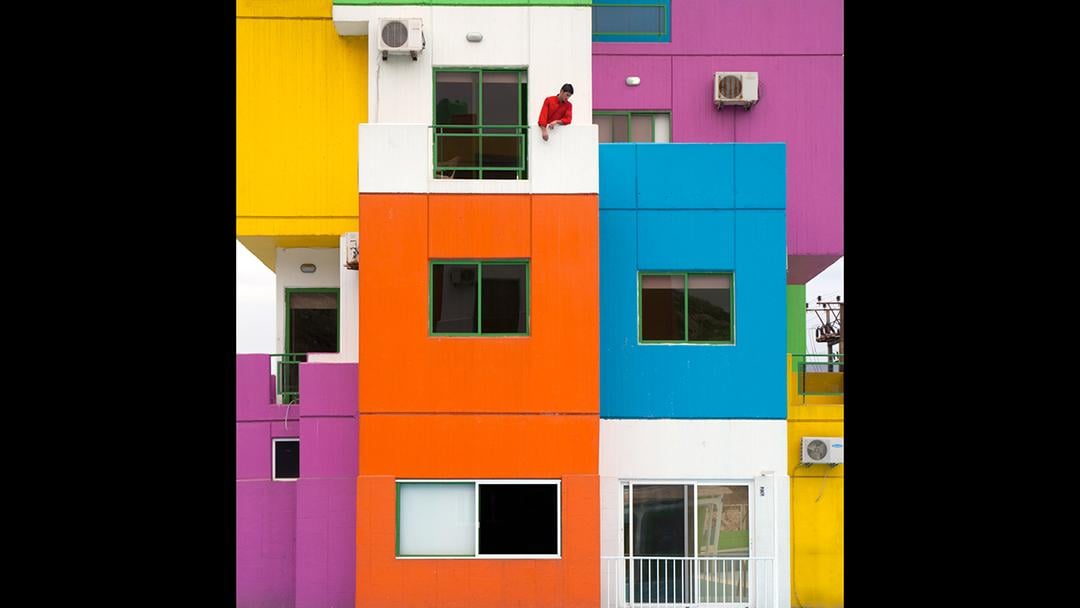 Serge Najjar, "Rubik's House," 2014, from the "A Closer Look at the Ordinary" series. (Catherine Edelman Gallery)
Events listed are subject to change. We recommend double-checking times and locations before you head out the door. Want to share your upcoming events with us for consideration in a future roundup? Send us an email.
---