When children are taken away from their families by the state and placed in the foster care system, basic needs, like a safe place to live, often take top priority.
But for children who remain in the system until they reach legal adulthood, other necessities come into focus, particularly, jobs for teens old enough to work.
Several Cook County judges have taken it upon themselves to make sure these teens and young adults can get work.
While some judges we spoke with say it is rare for them to get involved like this, they say it is absolutely their responsibility to be sure the youth have what they need, including jobs.
To be clear, these children are part of the juvenile protective division, not the criminal justice division. Through no fault of their own, the state has had to remove them from their homes because of neglect or abuse, and place them in group homes or foster care.
Technically, they age out of the system at 21 years old, and the 15 judges in the division realized these young folks need help finding jobs while they're teens so they can be more prepared to take care of themselves when the state is no longer serving as the parent.
"They often do not have any social capital," said Judge Bob Balanoff. "They don't have friends, or families or relatives who are willing to help them, or who can help them get their first job. Or, in a lot of cases, role models to see what it's like to have a parent who's employed, getting up at a certain time, preparing for it, coming home and complaining about work. And that's one of the impetuses – that we need our foster children to have jobs."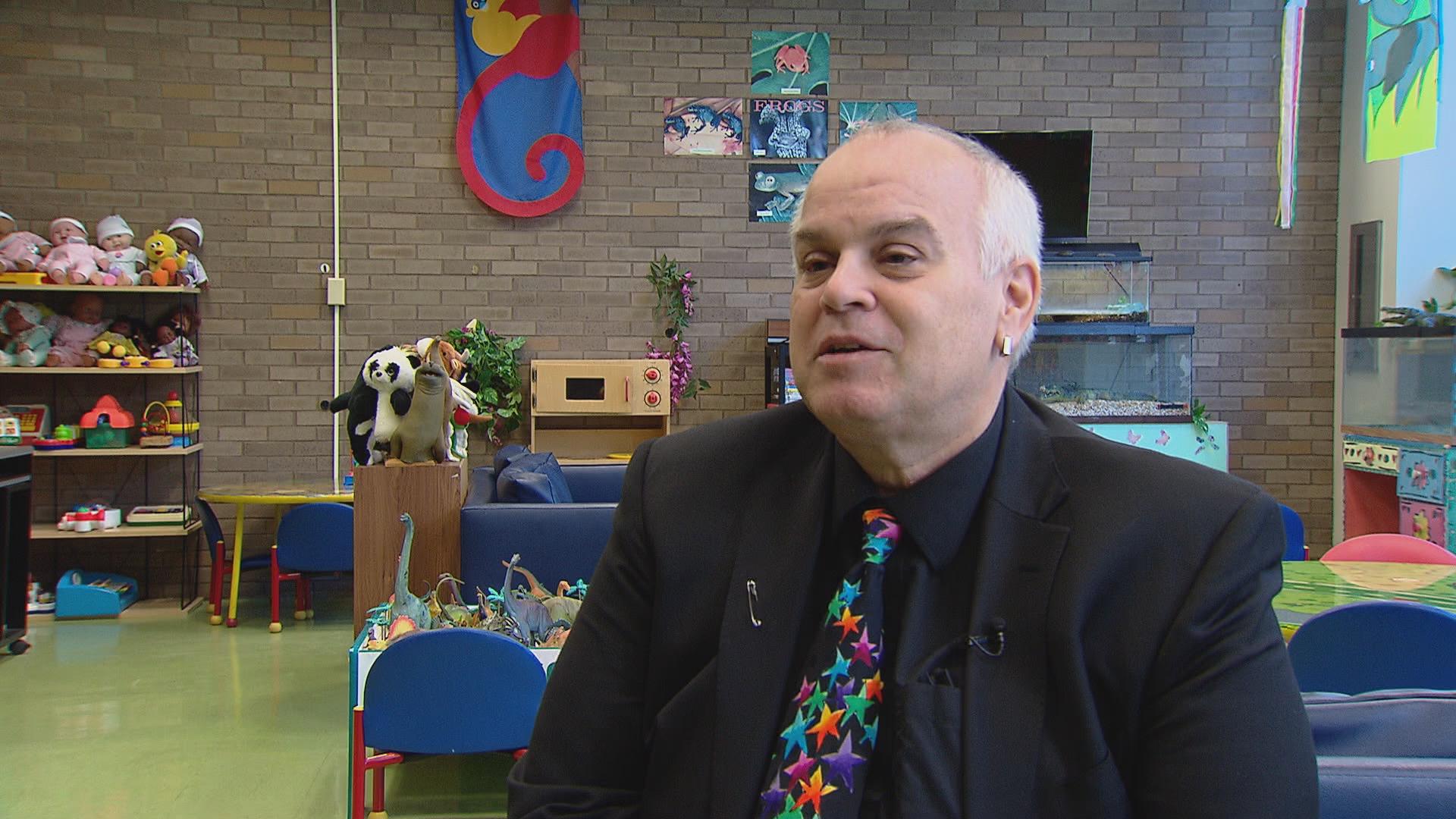 Judge Bob Balanoff
For Balanoff, this work is a labor of love. His own mother was in multiple group homes over her 14 years in the foster care system as a child.
What he's done is partner with local employers, like Mariano's or Jewel grocery stores, where the young folks aren't promised a job, but their applications are moved near the front of the line for an interview.
And even if they don't get the job, there's a lesson to be learned there as well.
"They have the experience of applying, being interviewed and being turned down. The fact is, I don't know anybody who hasn't been turned down for a job," said Balanoff. "It's devastating at first, but you learn … and you realize that's just how it happens and you just keep applying."
Balanoff started working on this, quietly, two or three years ago. Since then, roughly 100 young people have been referred for job applications through the informal program.
Balanoff says otherwise, the trajectory isn't great for many foster children. After leaving care, they're more likely to be homeless or in jail than children who aren't in foster care.
One particular success story is 22-year-old Brandon Johnson, who was taken away from his mother at age 12 and placed in a group home. While in different group homes, he started cooking breakfast for the other kids.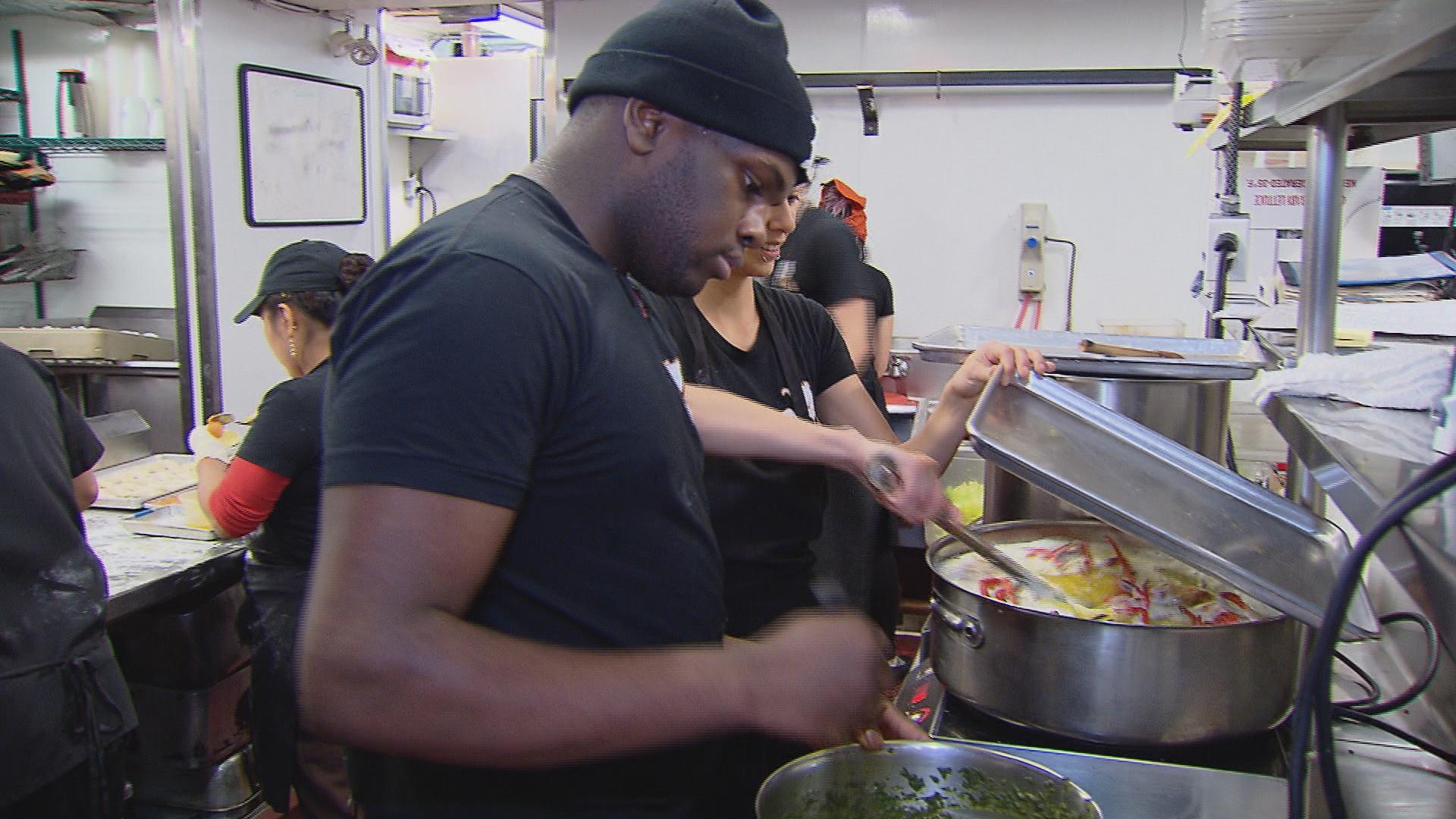 Brandon Johnson works in the kitchen at Chicago restaurant the Girl and the Goat. (Chicago Tonight)
Today he has a job as a cook in the kitchen at a local restaurant – a job he got because of a contact through his CASA, or Court-Appointed Special Advocate.
Johnson barely knew about this restaurant when he applied, but he landed the job.
That restaurant is the Girl and the Goat, one of the more popular restaurants in town. (Just try getting a reservation.)
Johnson has been there four years, and he says he's learned a lot. He lives on his own now and is engaged to his fiancé, who's away at college.
While he's modest, he has lots to be proud of, and the folks around him who've helped him succeed are more than happy to brag about him.
"As a kid, like, when I first went into a group home, I didn't know how to handle myself," Johnson said. "I wasn't used to being away from my mom. I was just taking my anger out on everything; and just didn't know how to cope with it.
"My advice to the other kids: Understand that not everyone was dealt a good hand. You just have to play your cards right and just keep your head up."
"He has no chips on his shoulder, he doesn't feel as if he's a victim, he feels that he's been given opportunities and he's tried to take advantage of them," said Judge Patricia Martin.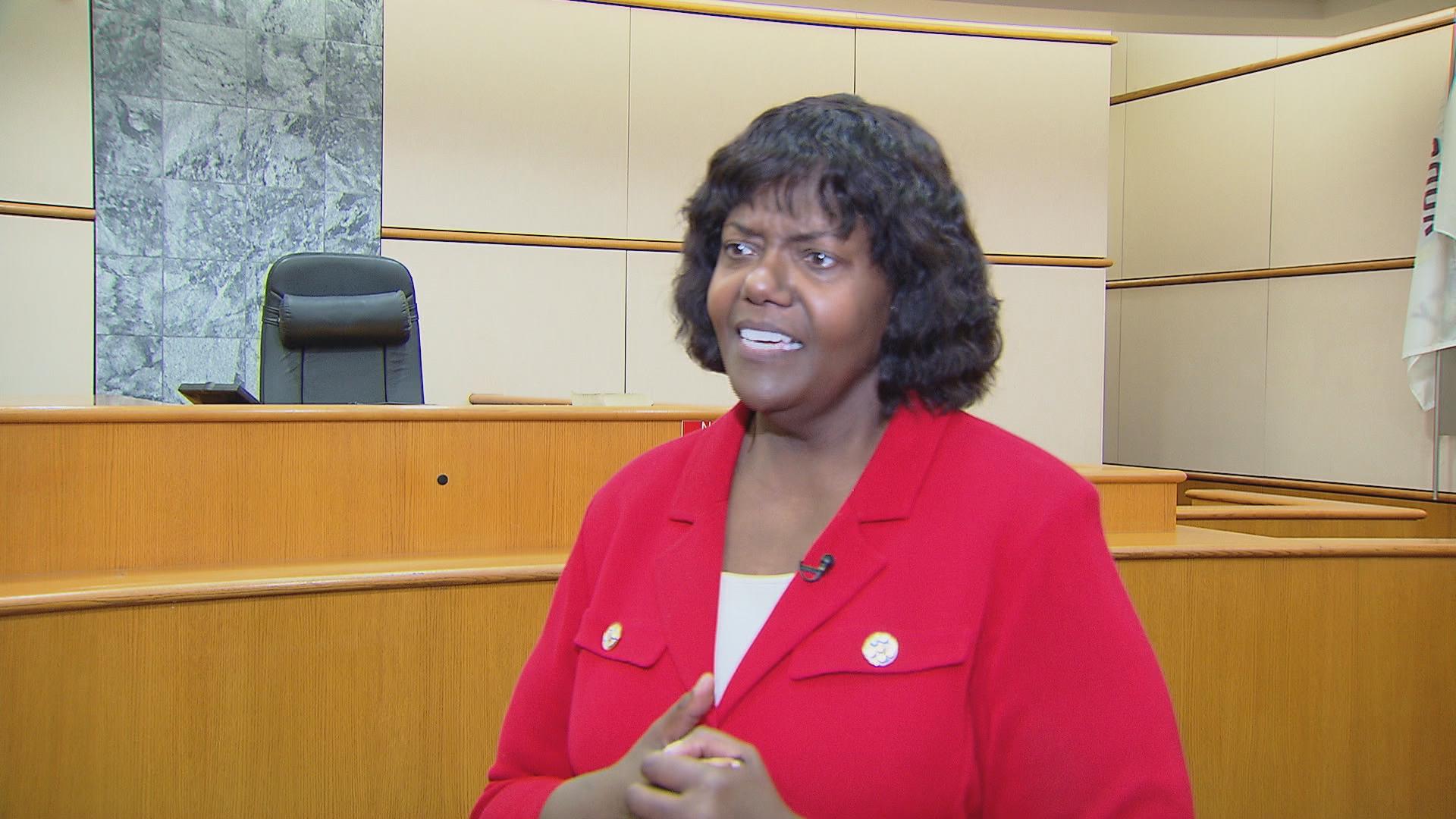 Judge Patricia Martin
The restaurant group, Boka, actually started a partnership with the court a couple of years ago, so for young people interested in the hospitality business, they can be referred to the restaurant group.
Johnson is actually their first interview, and if he feels they should be considered as a serious job candidate, he refers them to the next step in the process. Approximately 10 young people have been hired this way.
Business owners interested in receiving job referrals from the court can email juvenile.jobs@gmail.com. 
Follow Brandis Friedman on Twitter: @BrandisFriedman
---
Related stories: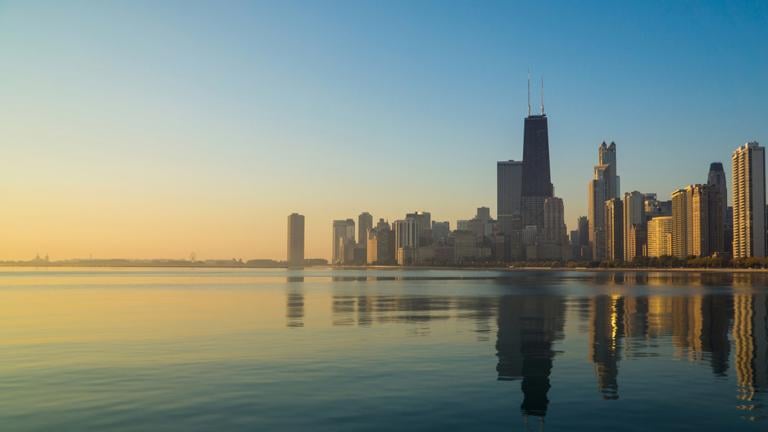 Illinois' Black Unemployment Rate Highest in the Nation
Dec. 21: While U.S. unemployment is at its lowest point in years, a new report shines a light on a racial disparity that's especially prominent in Illinois.
---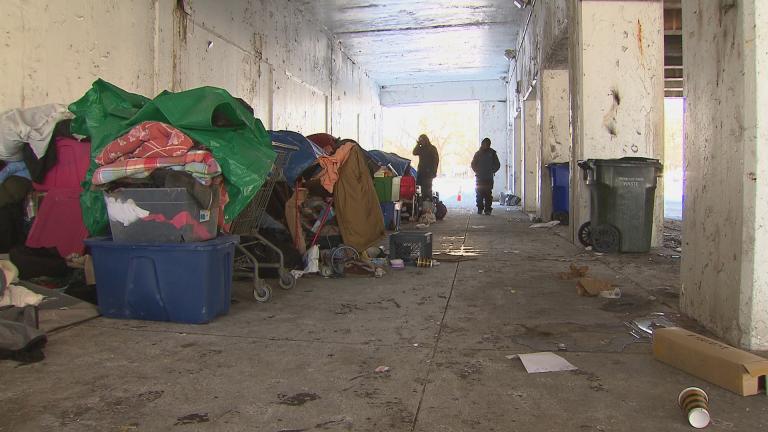 Bitter Cold Especially Challenging for Chronically Homeless
Dec. 19: Weathering the cold is especially hard on people who live outside. What's being done to help the homeless.
---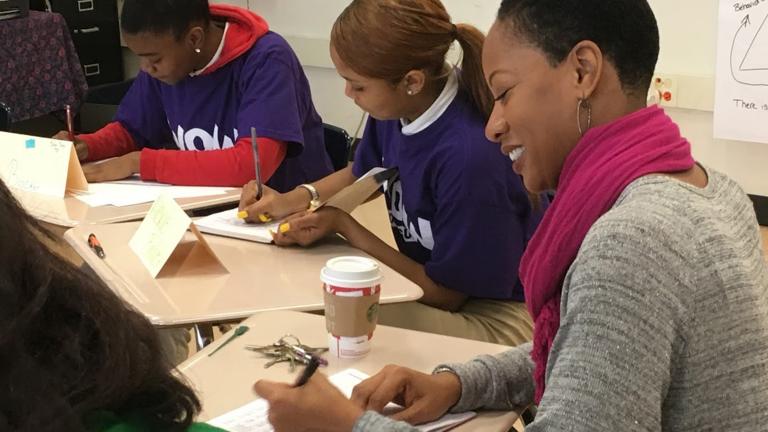 Mentoring Program at Chicago Schools Expands to Girls
Nov. 22: No longer just for the boys, a popular mentoring program is now making sure girls aren't being left behind.
---