1. Swoop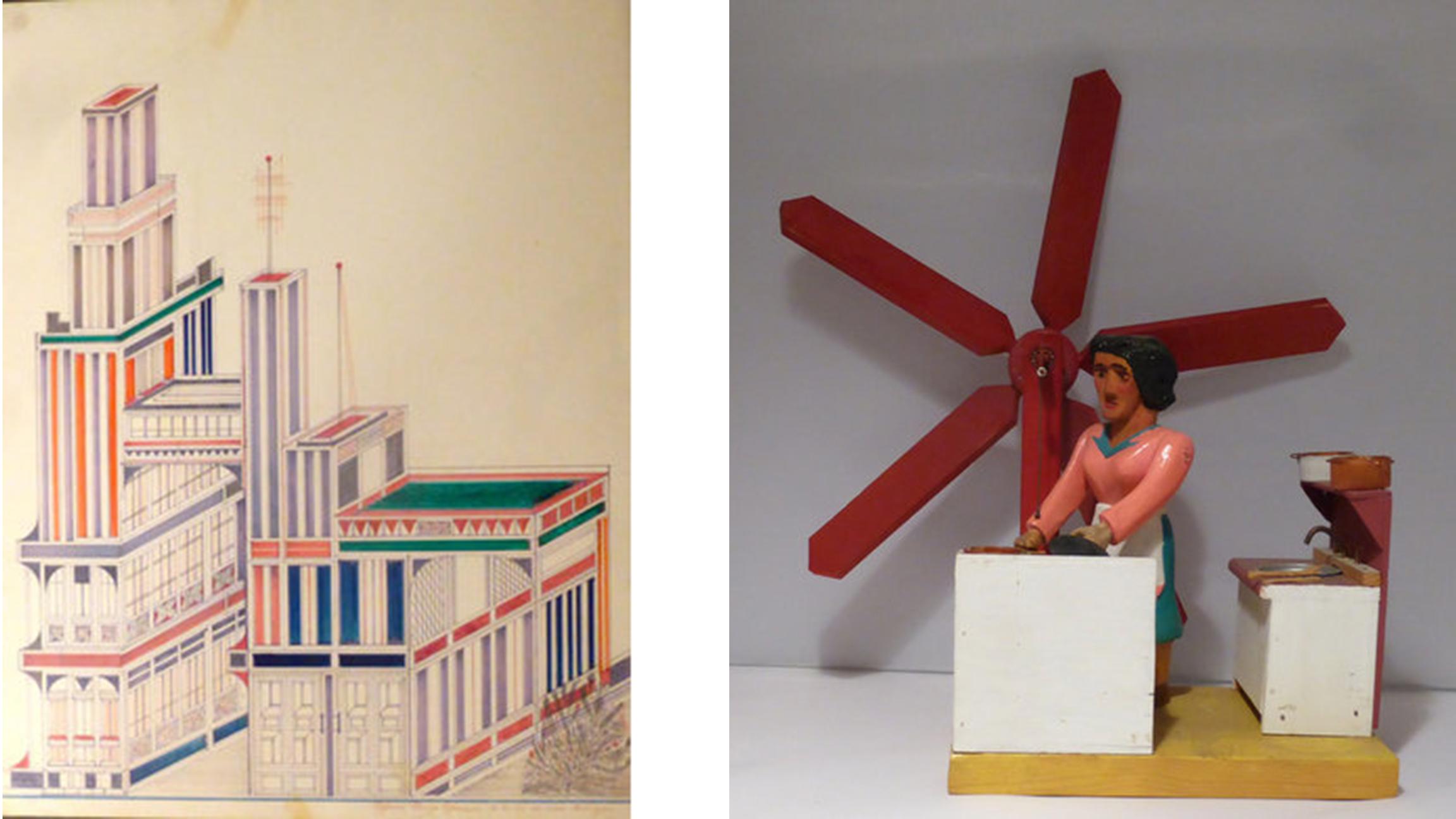 Artwork for sale includes items from the collection of Intuit board member Bill Swislow. (Courtesy of Intuit)
Four board members at Intuit are downsizing their art collections, which presents a unique opportunity to step in and lighten their loads: The Outsider, Ethnographic and Folk Art Pop-up Sale features "high-quality material at bargain prices," Intuit says, whether you're a serious or first-time collector. Browse paintings, sculpture, drawings, vintage textiles, masks, rugs and more from such artists as Stanley Szwarc, Mose Tolliver, Jimmy Lee Sudduth, Willie White, Lee Godie, Howard Finster, Mr. Imagination and Stephen Warde Anderson. Anonymous works are also on sale. Partial proceeds benefit Intuit.
Details: 5-9 p.m. Friday; 10 a.m.-4 p.m. Saturday at Intuit: The Center for Intuitive and Outsider Art, 756 N. Milwaukee Ave. Free. | MAP
2. Harmonize
Classical music with a seasonal twist comes to the lush, tranquil setting of the Garfield Park Conservatory at Music Under Glass: Holiday Concert. Hear works by Vivaldi, Fischer, Spiegler, Bock and Bach by the Garfield Park Youth Choir directed by Paul Turner, and local artists William Denton, Alex Szasz, Lew Kirk, Jason J. Moy and Alex Honzen. While you're there, don't miss this year's "Holiday Flower Show: Sky Forest" for an extra dose of good cheer.
Details: 3-5 p.m. Sunday at the Garfield Park Conservatory, 300 N. Central Park Ave. $25; $10 for kids ages 17 and under. | MAP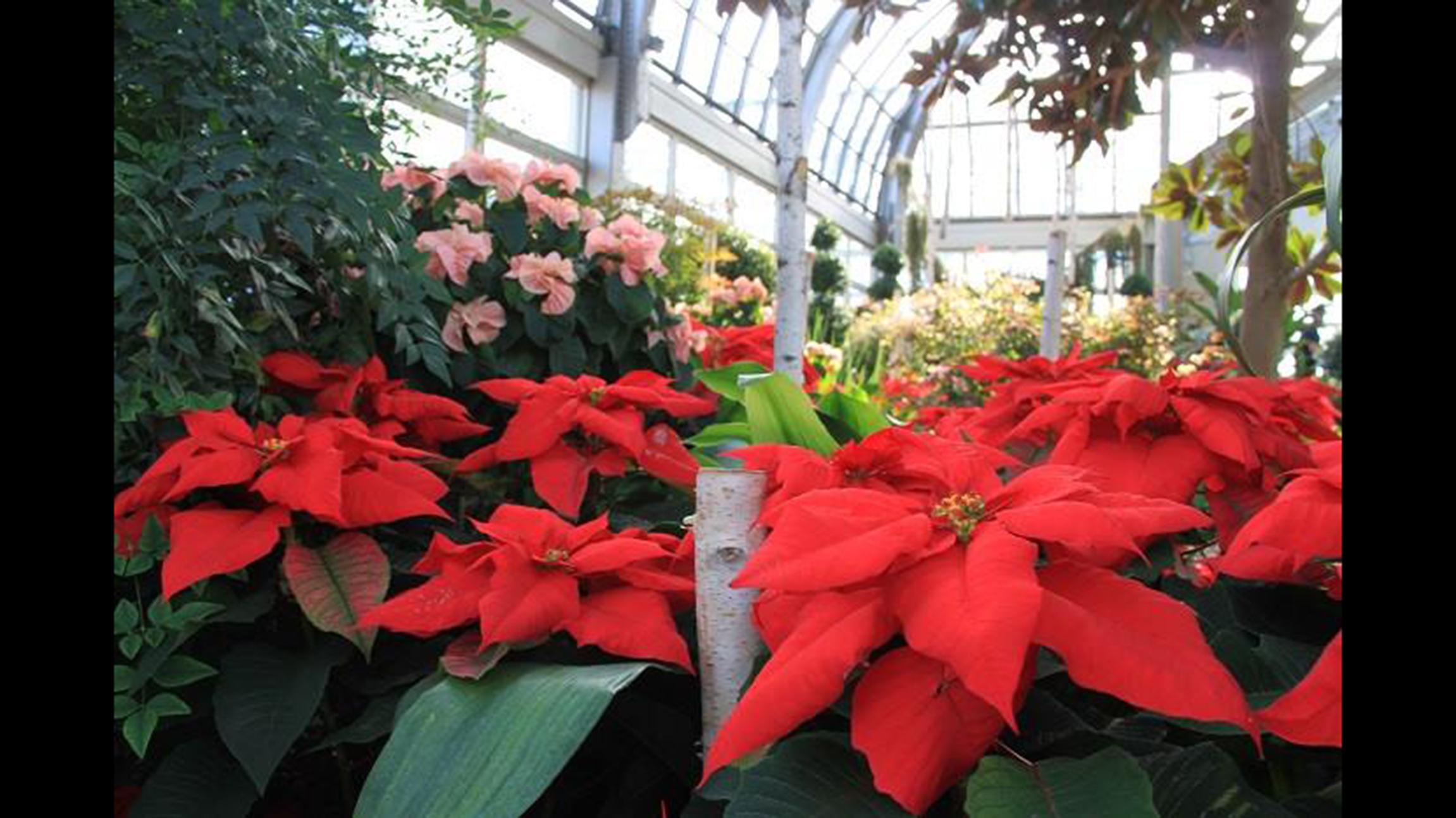 Blooms and Bach: Garfield Park Conservatory's Holiday Concert offers stunning visuals in addition to soothing sounds. (Garfield Park Conservatory / Facebook)
3. Discover
South Side artists and entrepreneurs offer holiday gifts galore at Vends + Vibes: An Arts Marketplace. Browse body products, apparel and accessories, home and culinary wares, prints and more while local DJs spin. Extras include art activities for kids, food and drink specials, caroling and a visit from Brother Nick, Santa's little brother (Saturday only).
Details: 1-5 p.m. Saturday and Sunday at Arts Incubator, 301 E. Garfield Blvd. Free. | MAP
4. Gawk
More than 100 artists offer original works of art, including jewelry, ceramics, photography and textiles, at the 18th annual Bucktown Holiday ArtShow, billed as Chicago's longest consecutively running show of its kind. Extras: A DJ spins holiday music and the Yum Yum food truck is on hand. Proceeds from a silent auction benefit A Long Walk Home.
Details: Noon-5 p.m. Saturday and Sunday at the Holstein Park Fieldhouse, 2200 N. Oakley Ave. $2. | MAP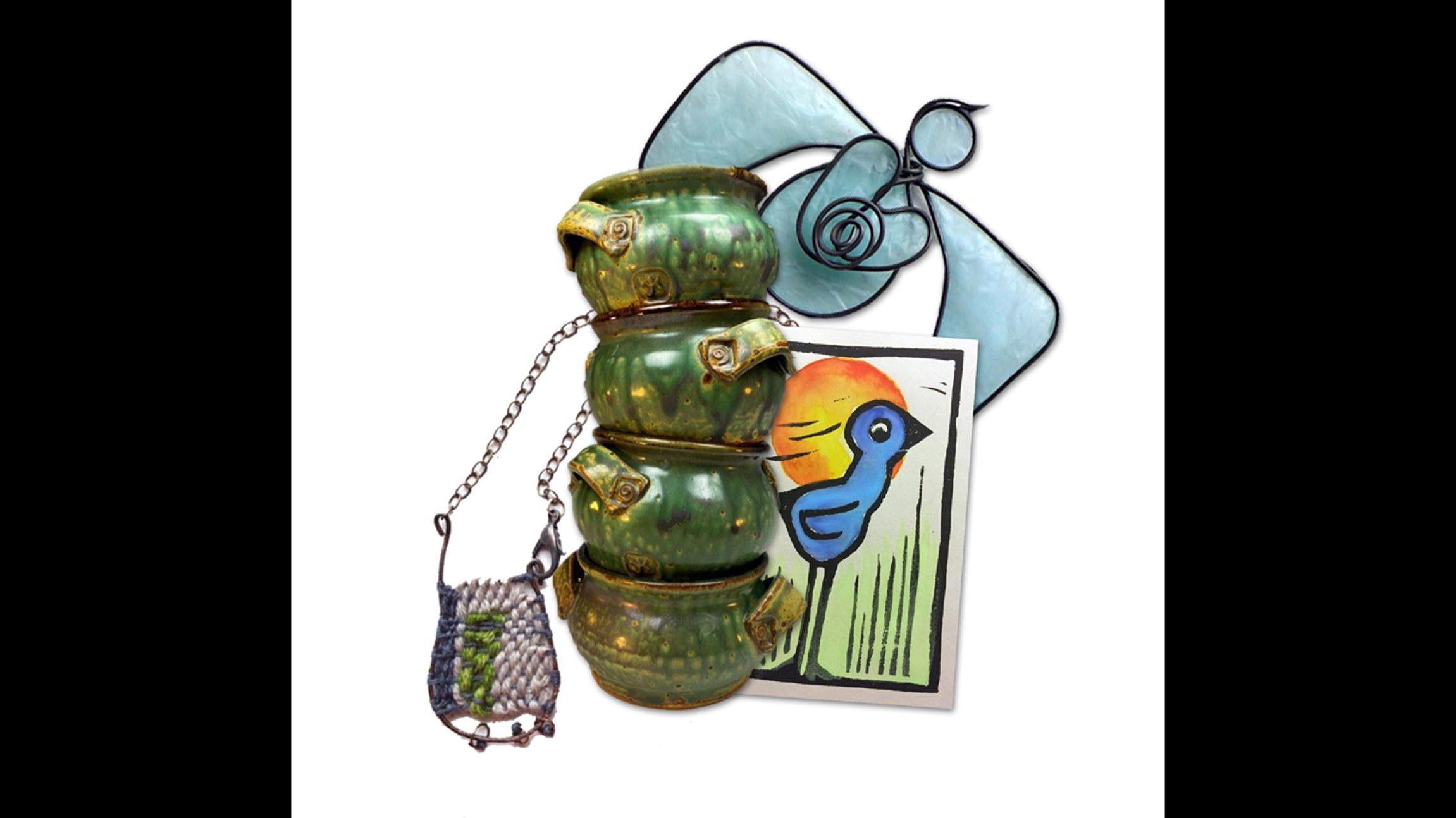 The Bucktown Holiday ArtShow came on the scene in 1999. It returns this weekend for its 18th year. (Courtesy Bucktown Holiday ArtShow)
5. Observe
He popularized dad jeans before they were a thing. This weekend, the award-winning comedian Jerry Seinfeld performs four stand-up shows in Chicago. Bonus points for pulling your mock turtleneck out of hibernation in tribute to the star of observational comedy.
Details: 7 p.m. and 9:30 p.m. Thursday and Friday at the Chicago Theatre, 175 N. State St. $50-$175. | MAP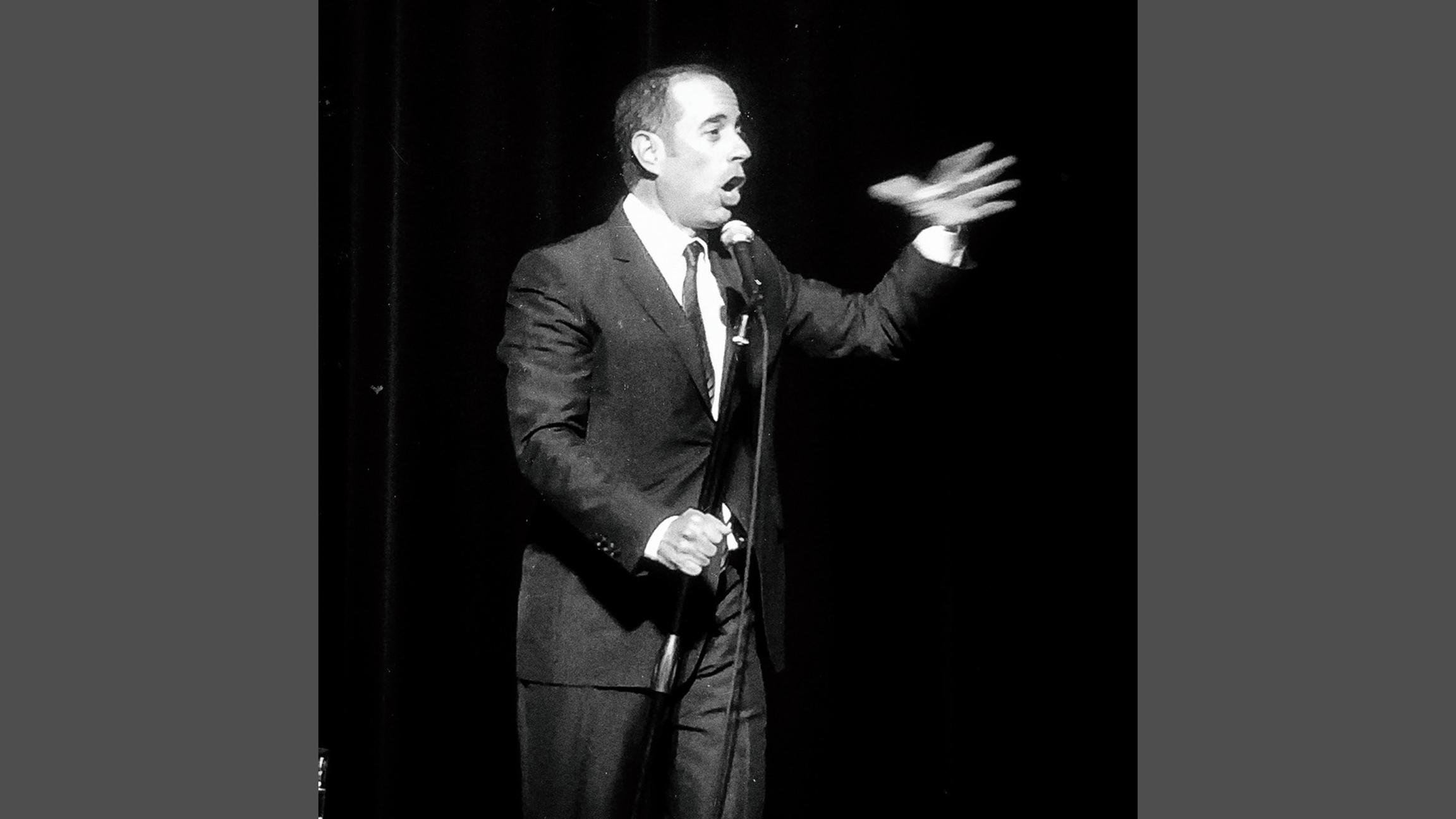 Jerry Seinfeld is often referred to as "the master of observational comedy." (Thomas Hawk / Flickr)
6. Twinkle
More than a million twinkling LED lights adorn the 216-acre Brookfield Zoo at Holiday Magic. Mingle with costumed characters, see an ice carver in action, meet Santa and Mrs. Claus, sing to the animals, attend special zoo chats, see music and dance performances, and more. (See full schedule of events.)
Details: 4-9 p.m. Saturdays and Sundays through Dec. 18 and daily Dec. 26-31 at Brookfield Zoo, 3300 Golf Road, Brookfield. $17.85; $12.50 for seniors and kids ages 3-11. | MAP
Brookfield Zoo's Holiday Magic is billed as the area's largest, longest-running lights festival. (Courtesy of Brookfield Zoo)
7. Go west
Among the city's many neighborhood shopping destinations is one hosting the West Town WinterFest. More than 30 independent shops participating in the event offer deals and promotions, trunk sales, treats and more. Don't want to walk? Hop aboard the "jolly trolley" ($10) for a three-hour shopping tour (departures at noon and 3 p.m.). A pop-up market with handmade gifts and family activities rounds it out. For every $40 shoppers spend at participating stores, they get $20 in gift certificates to spend in 2017 (same deal applies if you buy a $10 trolley ticket). An after-party (6-10 p.m.) takes place at The Fifty/50 (2047 W. Division St.) and features discounted drinks and food.
Details: Noon-6 p.m. Saturday at various locations in the West Town neighborhood. Event headquarters/pop-up market: 1612 W. Chicago Ave. | MAP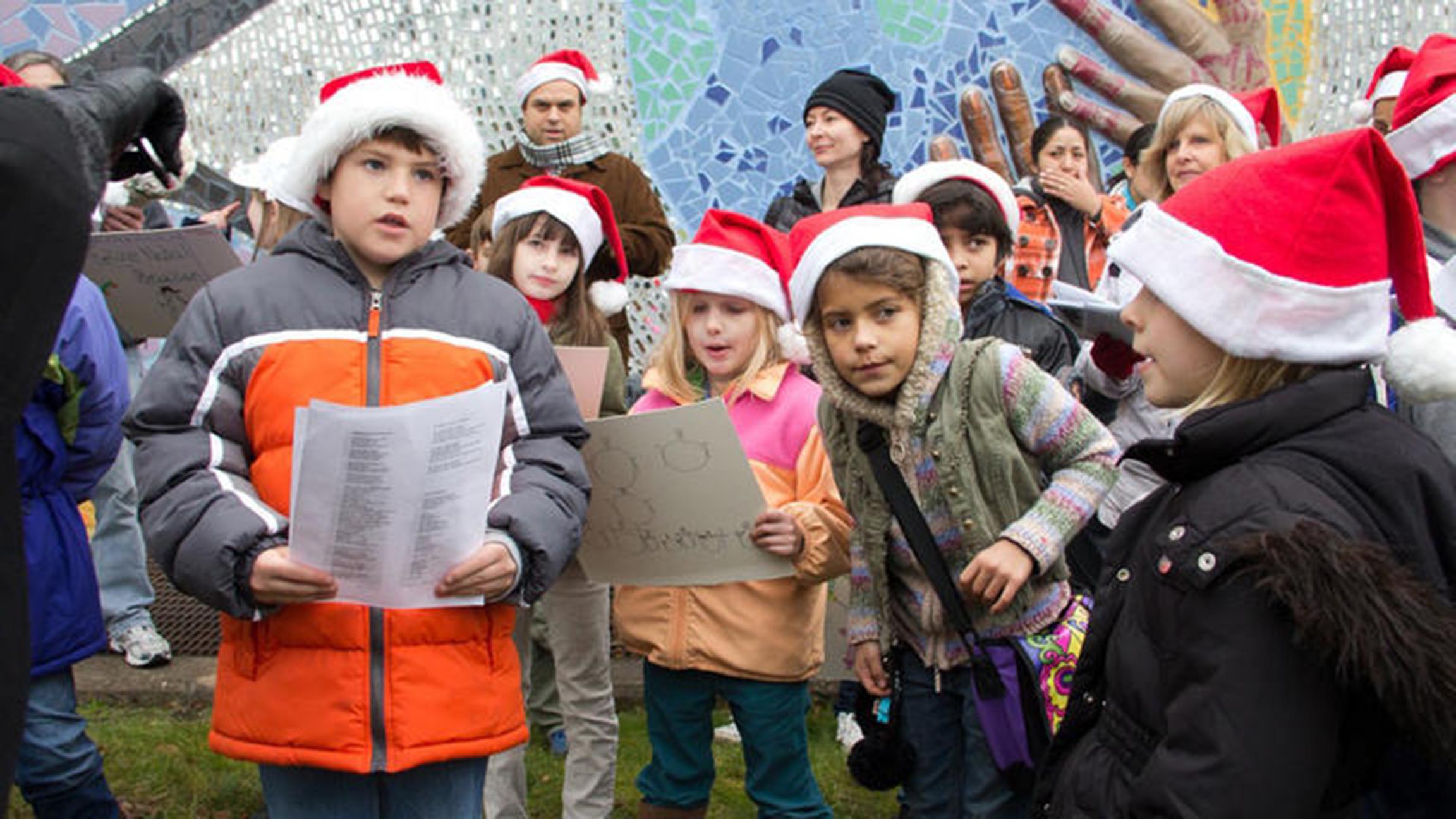 Head to West Town for one of this weekend's holiday shopping mallternatives. (Courtesy West Town WinterFest)
8. Marvel
Experience cyclocross–whether you're a spectator or racer–when bike racing club the Chicago Cuttin' Crew brings Afterglow back to Humboldt Park after a 5-year hiatus. The 1.5-mile course is spectator friendly and includes woods and elevation. Categories for tandem bikes, fat bikes and cargo bikes are included. Proceeds and donations benefit West Town Bikes and Blackstone Bike Works.
Details: 10 a.m.-5 p.m. Saturday at Humboldt Park, 1400 N. Sacramento Ave. Free for spectators; $5-$25 registration fees per category. | MAP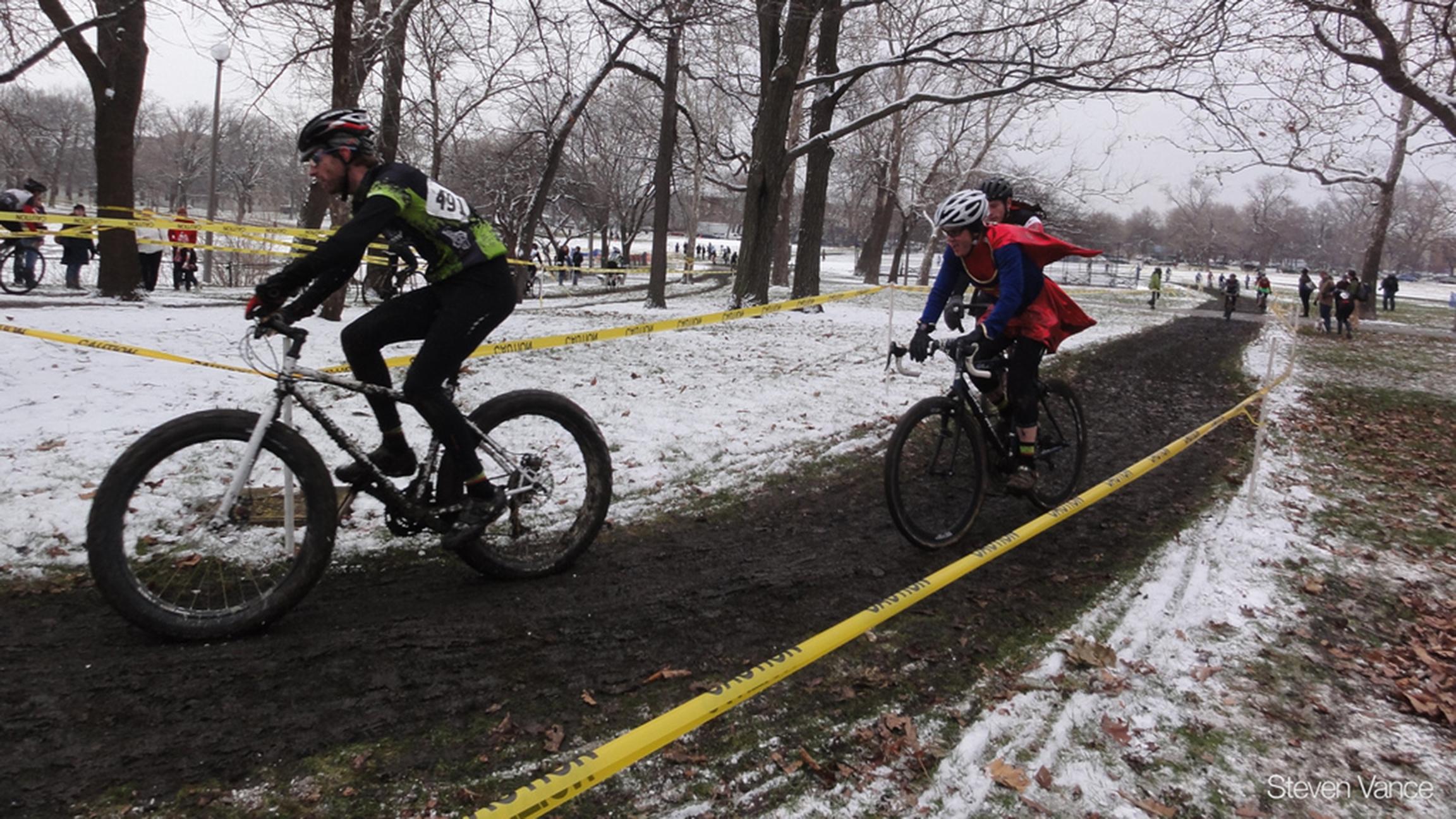 Cyclocross racers, including one in costume, take part in Afterglow 2011. (Steven Vance / Flickr)
9. Detour
Shopping in Andersonville this weekend? Take a quick trip down memory lane–with a twist–at Holiday Story Time with Drag Queens. Relive seasonal favorites, such as "How the Grinch Stole Christmas!" and other holiday picture books, with local divas Muffy Fishbasket (see video, below), Coco Sho-Nell and Ashley Morgan.
Details: 3-3:45 p.m. Saturday at Women and Children First Bookstore, 5233 N. Clark St. Free. | MAP
---
10. Sip
Hyde Park celebrates the season with a Holly-Day shopping party that features opportunities to rub elbows with Santa over breakfast (10 a.m.-noon), lunch (noon-2 p.m.) or cocktails (6-8 p.m.) at various spots in the neighborhood. Also on tap: an ice-carving demonstration (10 a.m.-noon), photo ops with Wonder Woman and other costumed characters inside local shops and caroling with 4th Ward Ald. Sophia King (noon-2 p.m.).
Details: 10 a.m.-8 p.m. Saturday at various locations in the Hyde Park neighborhood, including Harper Court, 5235 S. Harper Ct. Free. | MAP
Events listed are subject to change. We recommend double-checking times and locations before you head out the door. Want to share your upcoming events with us for consideration in a future roundup? Send us an email.
---