1. Stroll
This is no ordinary walk in the park: The LED-powered, holiday inspired "Illumination: Tree Lights" show at the Morton Arboretum returns for a fourth year with thousands of blue, purple, green and hot pink lights and some new experiences–including a visual projection that makes it seem as if the trees are breathing–and returning elements such as the giant glowing orbs of Ornament Hill. Expect to spend 60-90 minutes along the mile-long, interactive path. Snacks and hot drinks available for purchase.
Details: 5-9:30 p.m. (last entry 8:30 p.m.) starting Friday. Show continues through Jan. 2 (full schedule here). Morton Arboretum, 4100 Illinois Route 53, Lisle. $18-$22; $12-$14 for kids ages 2-17. | MAP

2. Cheer
A spirited night of song and dance comes to Jefferson Park in the form of the Mariachi and Tequila Festival. See music and dance performances by Juan and Laura Záizar, Gabriel Solis, Maria Elena Leal, Juan Mendoza Jr., Mariachi Oro y Plata and others. A tequila tasting kicks the night off (6-7:30 p.m.). Tickets include a souvenir shot glass.
Details: 6 p.m. Saturday at the Copernicus Center, 5216 W. Lawrence Ave. $35-$55. | MAP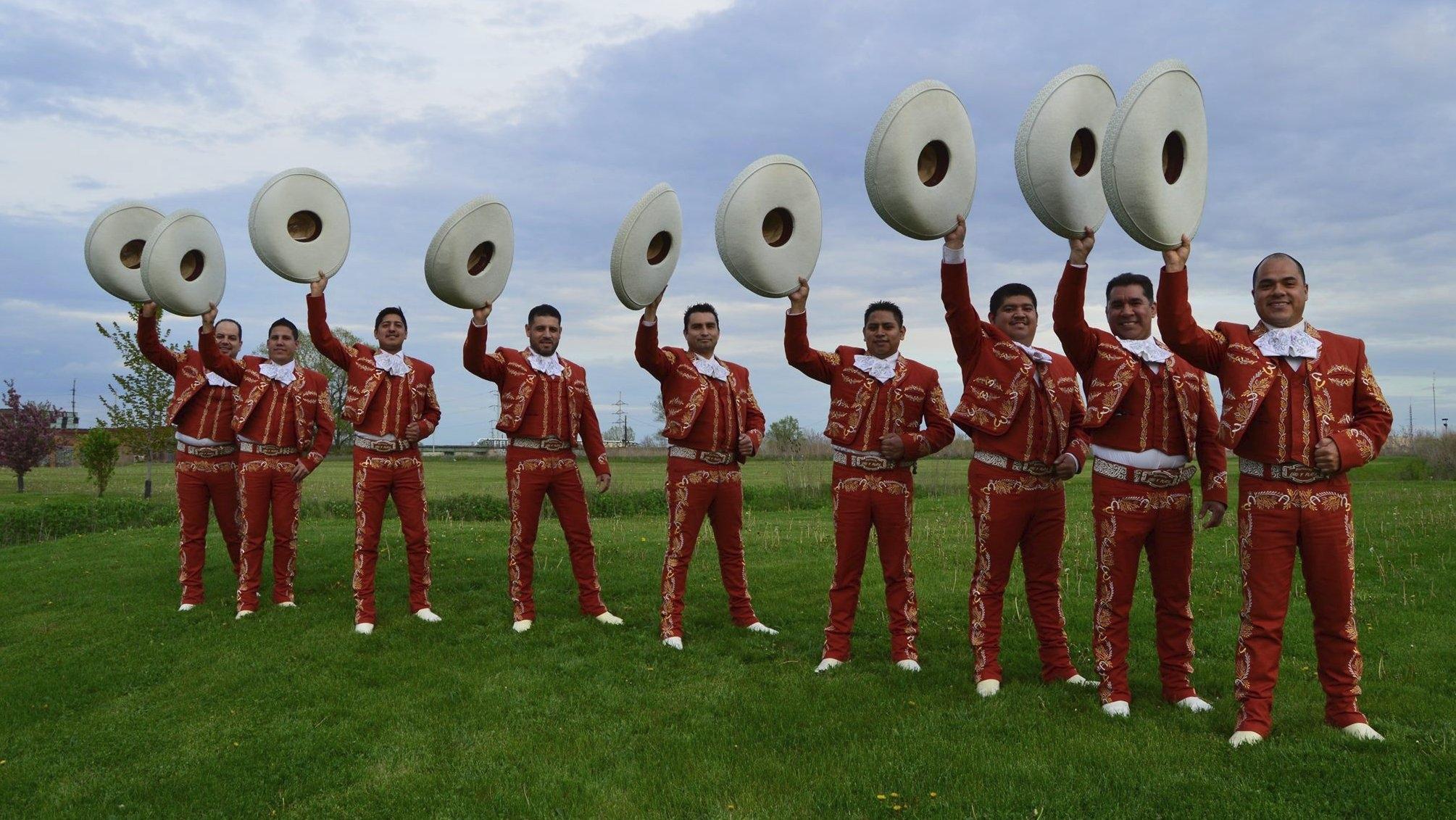 Hats off to the band: Mariachi music and dancing is sure to brighten up the weekend. (Mariachi Oro Y Plata de Chicago / Facebook)
3. Immerse
The New York Times called the company "one of ballet's most exciting undertakings" in 1971. We think that stands today. See the acclaimed Dance Theatre of Harlem perform the Midwest premiere of Francesca Harper's "System" and other works when they perform a trio of shows in the Loop.
Details: 7:30 p.m. Friday-Saturday; 3 p.m. Sunday at the Auditorium Theatre, 50 E. Congress Parkawy. $30-$90. | MAP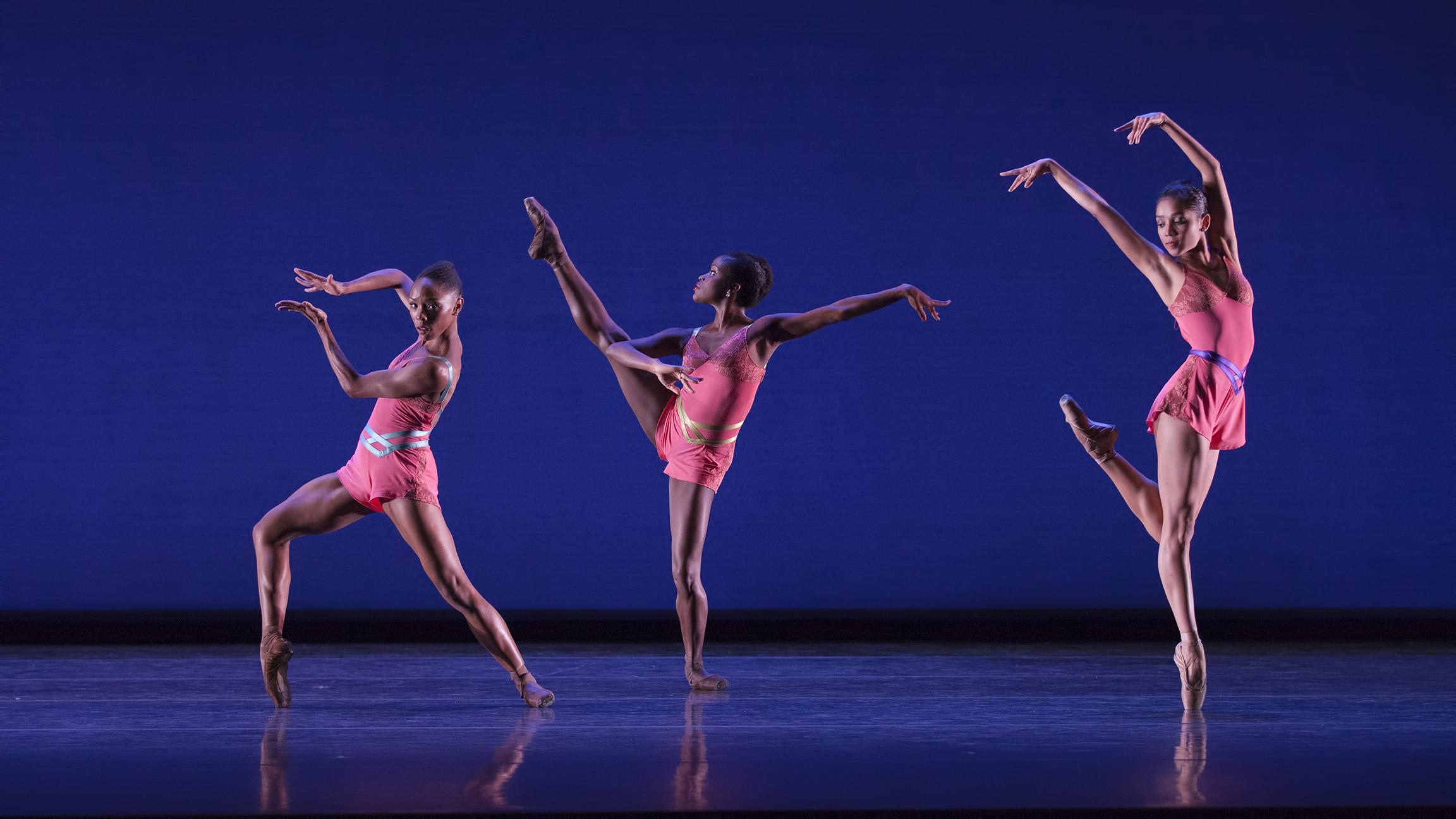 African-American and other racially diverse ballet dancers take the stage this weekend. (Renata Pavam / Dance Theatre of Harlem)
4. Colonize
You can't go to Mars to hide from the sometimes topsy-turvy nature of life on earth (not just yet, anyway), but you can create your own harmonious little universe via the Art After Work: Terrarium Workshop led by Tera Linn of Hens and Chicks Plants. Class fee includes drinks and materials, including one plant; additional plants and figurines are available for purchase.
Details: 6-8:30 p.m. Thursday at Intuit: The Center for Intuitive and Outsider Art, 756 N. Milwaukee Ave. $30-$35. | MAP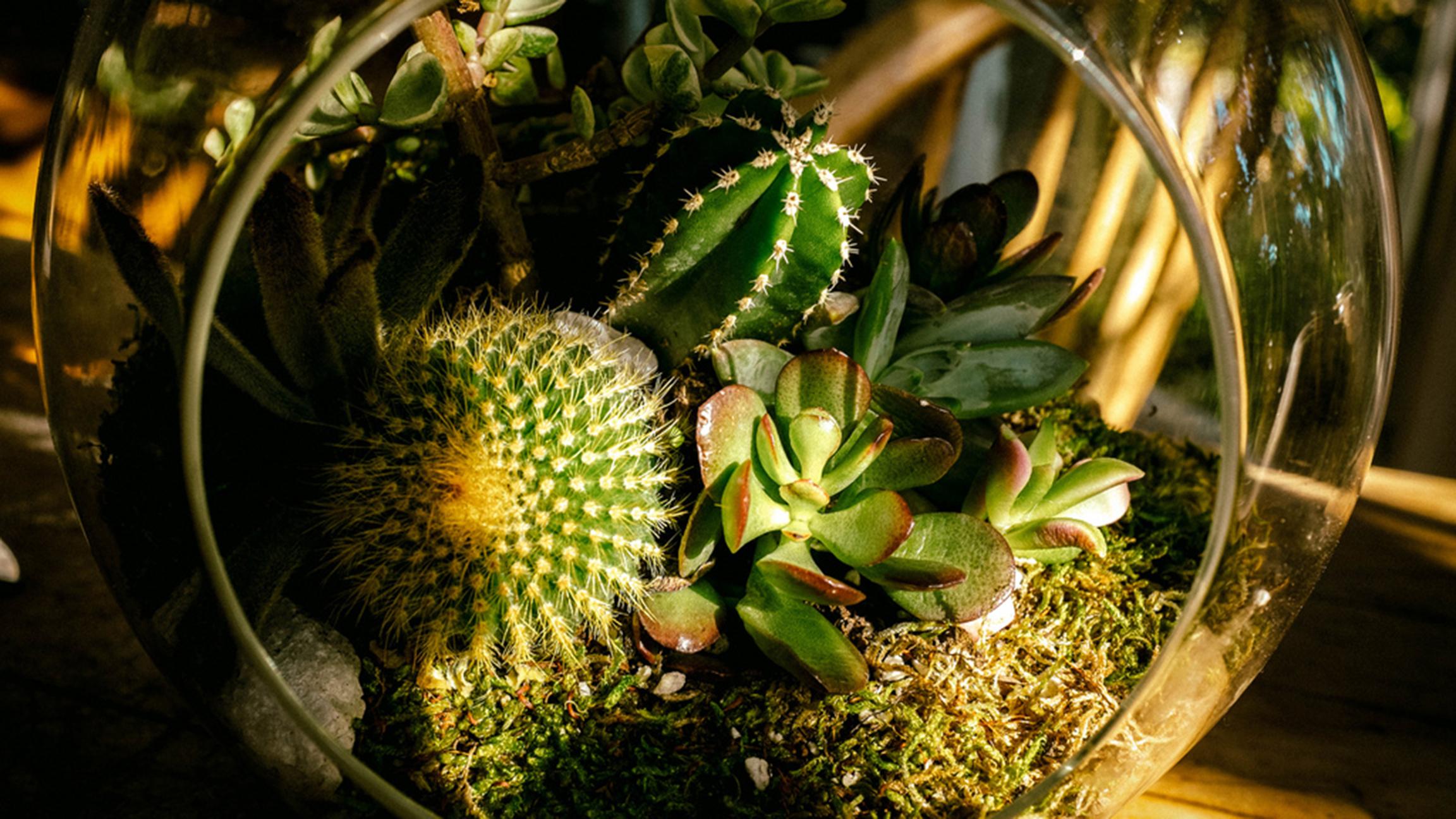 Create your own tiny green universe at a hands-on workshop. (Sonny Abesamis / Flickr)
5. Laugh
For better or worse, there's fodder in spades for political satire these days. Exercise your laughing muscle at An Evening with Living Legend Dick Gregory, when the 84-year-old comedian-activist-author returns to the city that helped launch his career.
Details: 8 p.m. Saturday at the Harold Washington Cultural Center, 4701 S. King Drive. $40. | MAP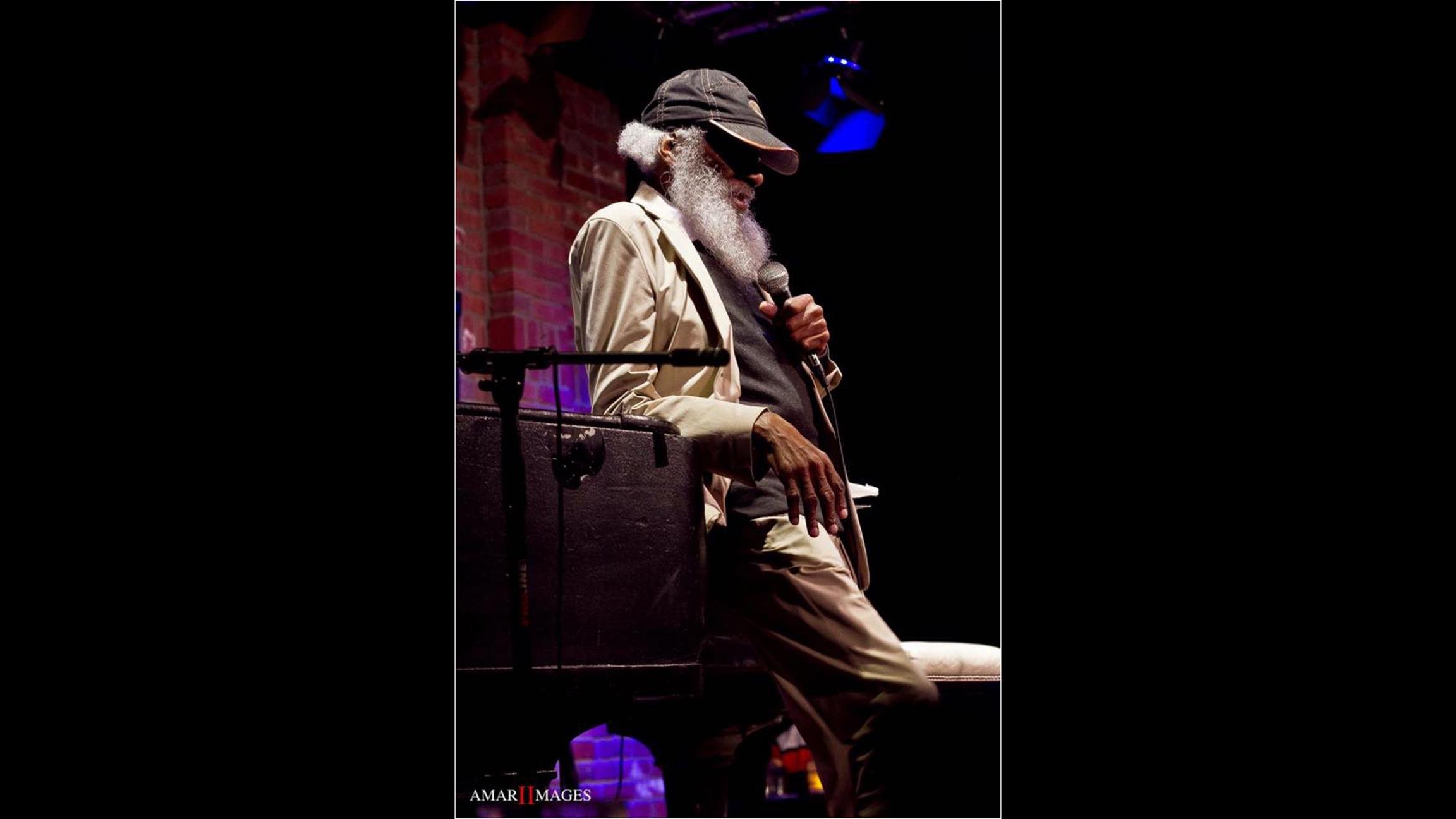 More than a comedian: Dick Gregory is a civil rights activist, former track star and author of many books. (Dick Gregory / Facebook)
6. Refresh
The Chicago Philharmonic Chamber Players offer a recipe for weekend relaxation at Handel and Eggs, featuring works by (you guessed it) Handel, Mozart and Bach, among others. Brunch is available for purchase before and during the performance. (Browse the brunch menu here.)
Details: Noon Sunday at City Winery, 1200 W. Randolph St. $25; $10 for students. | MAP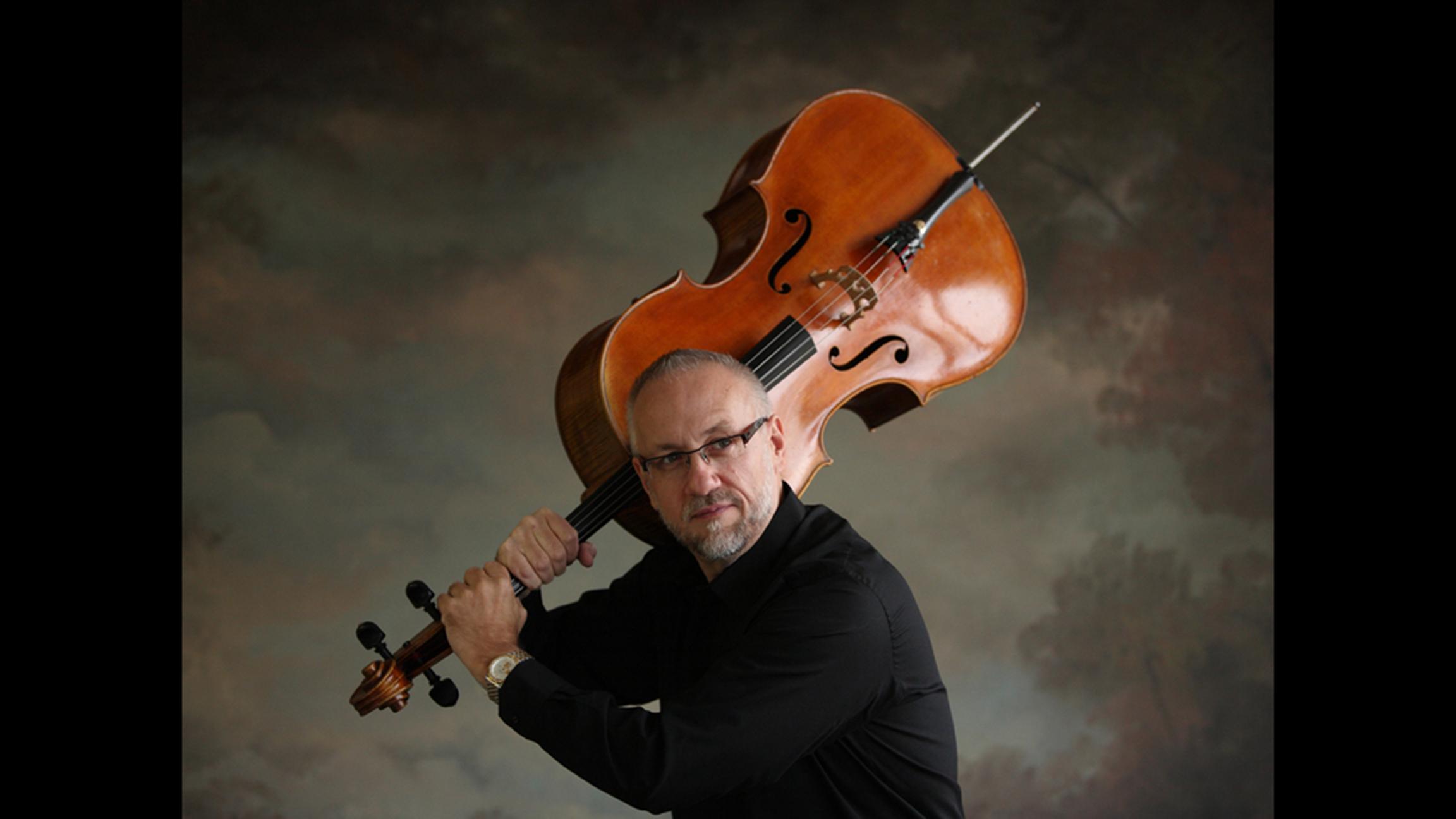 Cellist Steven Houser classes up the standard brunch plans this weekend. (Courtesy of The Chicago Philharmonic Society)
7. Say 'Ooh!'
If you've yet to flip the holiday switch, this event is sure to get you in the mood. The city's 103rd annual Christmas Tree Lighting Ceremony features a 69-foot Norway spruce decorated with nearly 50,000 lights. The big event is preceded by performances by local actors and singers, plus a visit with Santa and Mrs. Claus. (Stick around for ice skating in Millennium Park, which opens Friday, weather permitting.)
Details: 6 p.m. Friday at Millennium Park, 201 E. Randolph St. Free. | MAP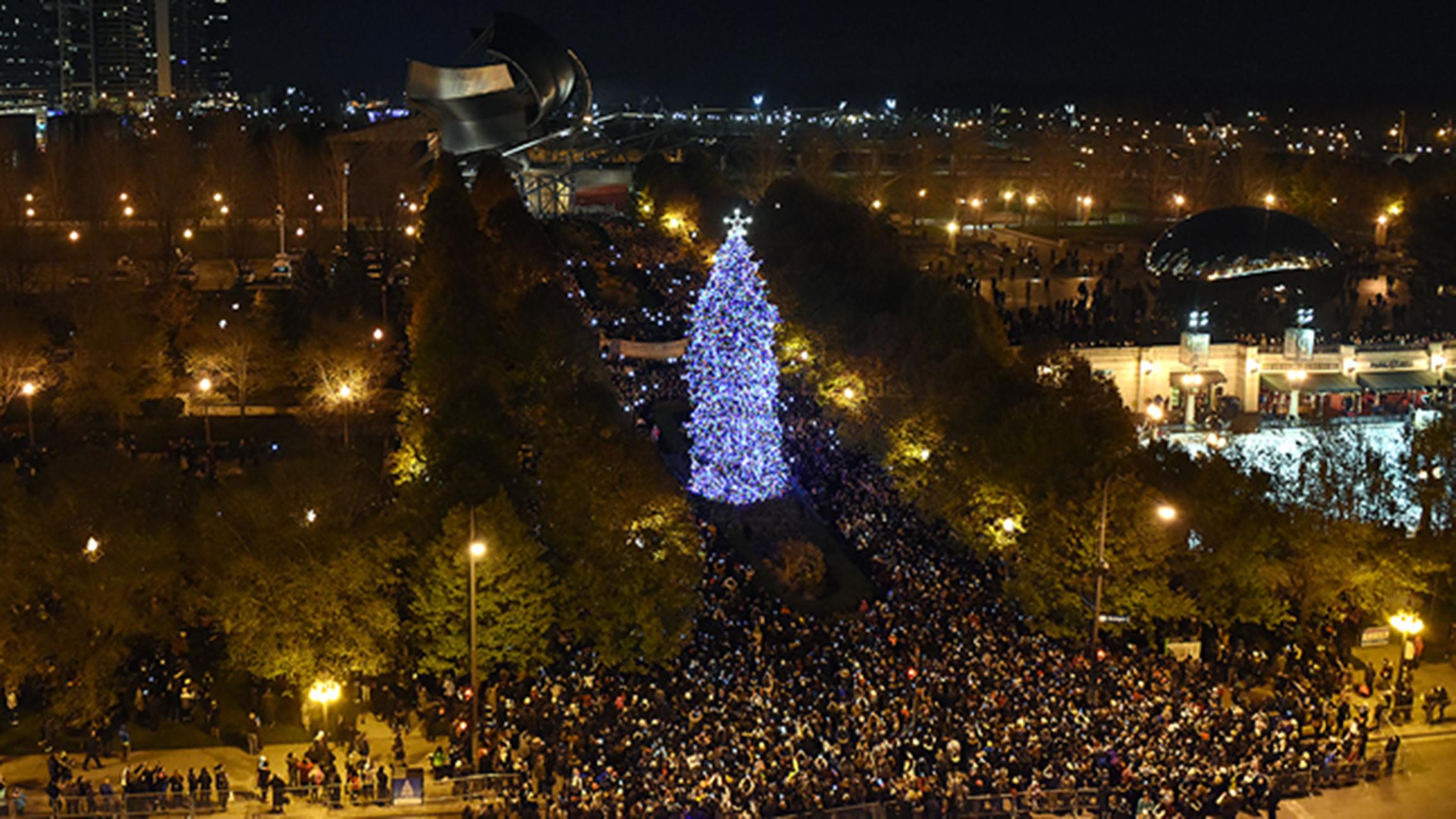 Fresh from Wauconda: The Scholla family donated this year's tree, a 69-foot Norway spruce. (Courtesy of the City of Chicago)
8. Wave
Mickey is coming, and he's on a mission. The giant mouse and his friends lead the 25th annual Magnificent Mile Lights Festival along Michigan Avenue, illuminating one million lights along the way. See floats, helium-filled balloons, marching bands and other musical performances. Cubs MVP Ben Zobrist is also expected to make an appearance (and may garner more cheers than Mickey himself). A fireworks show over the Chicago River ends the night. Events begin at 4 p.m. Friday and continue at 11 a.m. Saturday. See a complete schedule here. (Psst: Not interested in braving the crowds? You can watch the parade live on ABC 7.)
Main event: 5:30-7 p.m. Saturday along Michigan Avenue, from Oak Street to Wacker Drive. Free. | MAP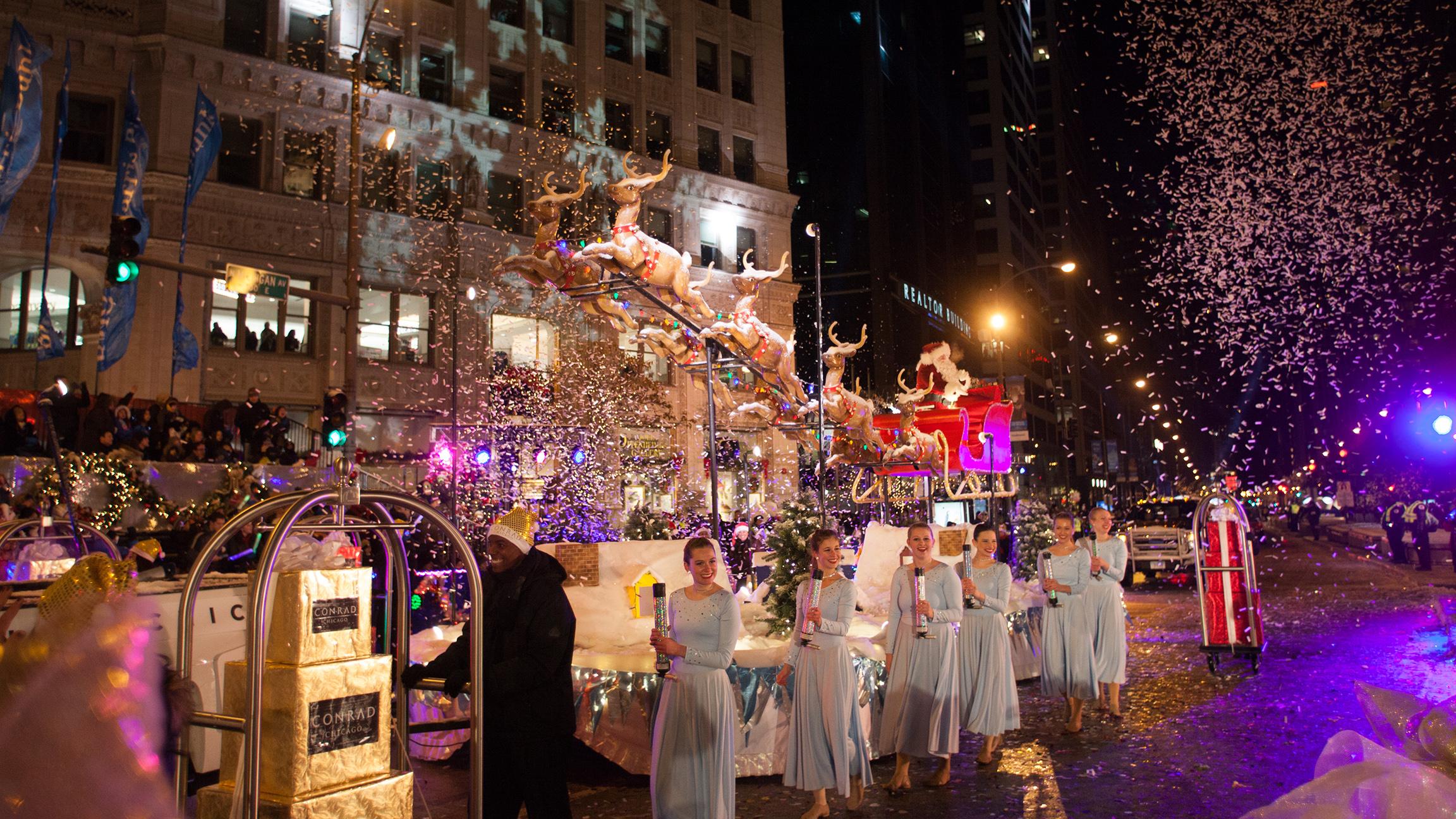 Be there or be square: Mickey, Minnie and Santa light up the night. (Courtesy of The Magnificent Mile Association)
9. Travel
You don't need airfare to see the world (or at least, see how dozens of countries get gussied up for the holidays) thanks to a long-standing tradition at Chicago's MSI. "Christmas Around the World," which made its debut in 1942, features a 45-foot-tall tree sporting more than 30,000 lights (there is also "snow" every 30 minutes). Surrounding the Grand Tree are 50 smaller trees and displays representing a different culture or country. The digital display "Holidays of Light" is also on view. Related events include weekend cultural performances and, starting Nov. 26, weekend visits with Santa.
Details: 9:30 a.m.-4 p.m. Friday through Jan. 8 (note: closed on Thanksgiving Day and Christmas) at the Museum of Science and Industry, 5700 S. Lake Shore Drive. $18; $11 for kids ages 3-11. | MAP
A scene from the 2015 "Christmas Around the World" display. (J.B. Spector / Museum of Science and Industry)
10. Collect
Local record labels and self-publishers share their work at the Chicago Record and Zine Grab. Take home indie releases from event host He Who Corrupts Inc., plus Harmless Records, Forge Again Records, Cassette Deck and others. The event is presented as part of the center's newly opened exhibit "Flyerside: A Chicago Punk Scene Exhibition," open for your perusal at the event. Proceeds benefit The Chicago Publishers Resource Center and Young Chicago Authors. Bonus: Free Dark Matter coffee while it lasts. Advice from the host, which sounds good to us: "Bring a bag!!!"
Details: Noon-3 p.m. Saturday at CHIPRC, 858 N. Ashland Ave. $5. | MAP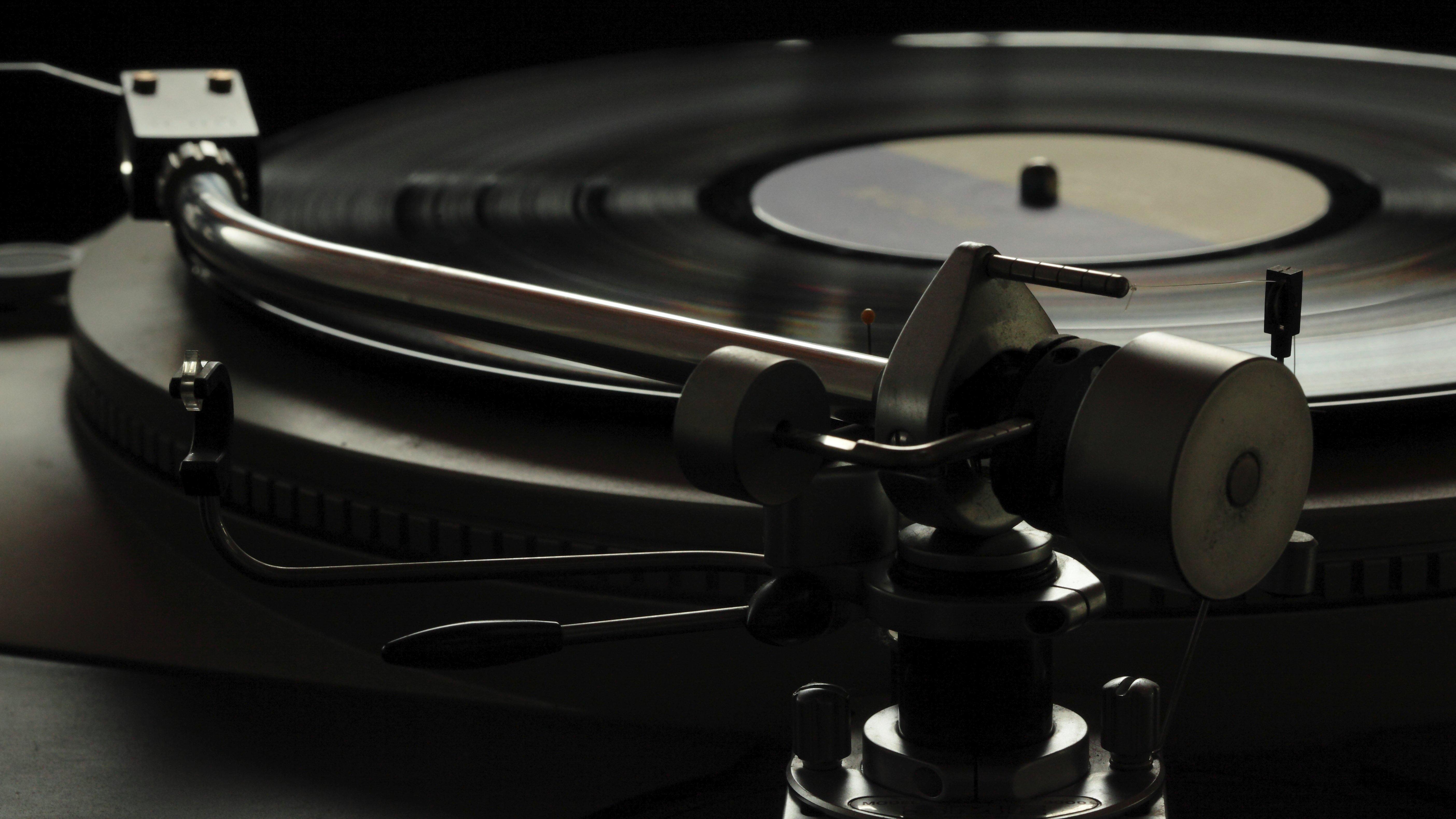 Take stock of (and stock up on) indie records and zines at CHIPRC.
Events listed are subject to change. We recommend double-checking times and locations before you head out the door. Want to share your upcoming events with us for consideration in a future roundup? Send us an email.
---