Secret handshakes, arcane symbols and initiation rites are all hallmarks of the Freemasons, an organization shrouded in mystery.
Geoffrey Baer decodes the mysterious world of Freemasons and their sub-groups and offshoots like Shriners, Knights Templar and Scottish Rite in this week's edition of Ask Geoffrey. He also takes a look at the former Masonic temples all throughout Chicago that are hidden in plain sight.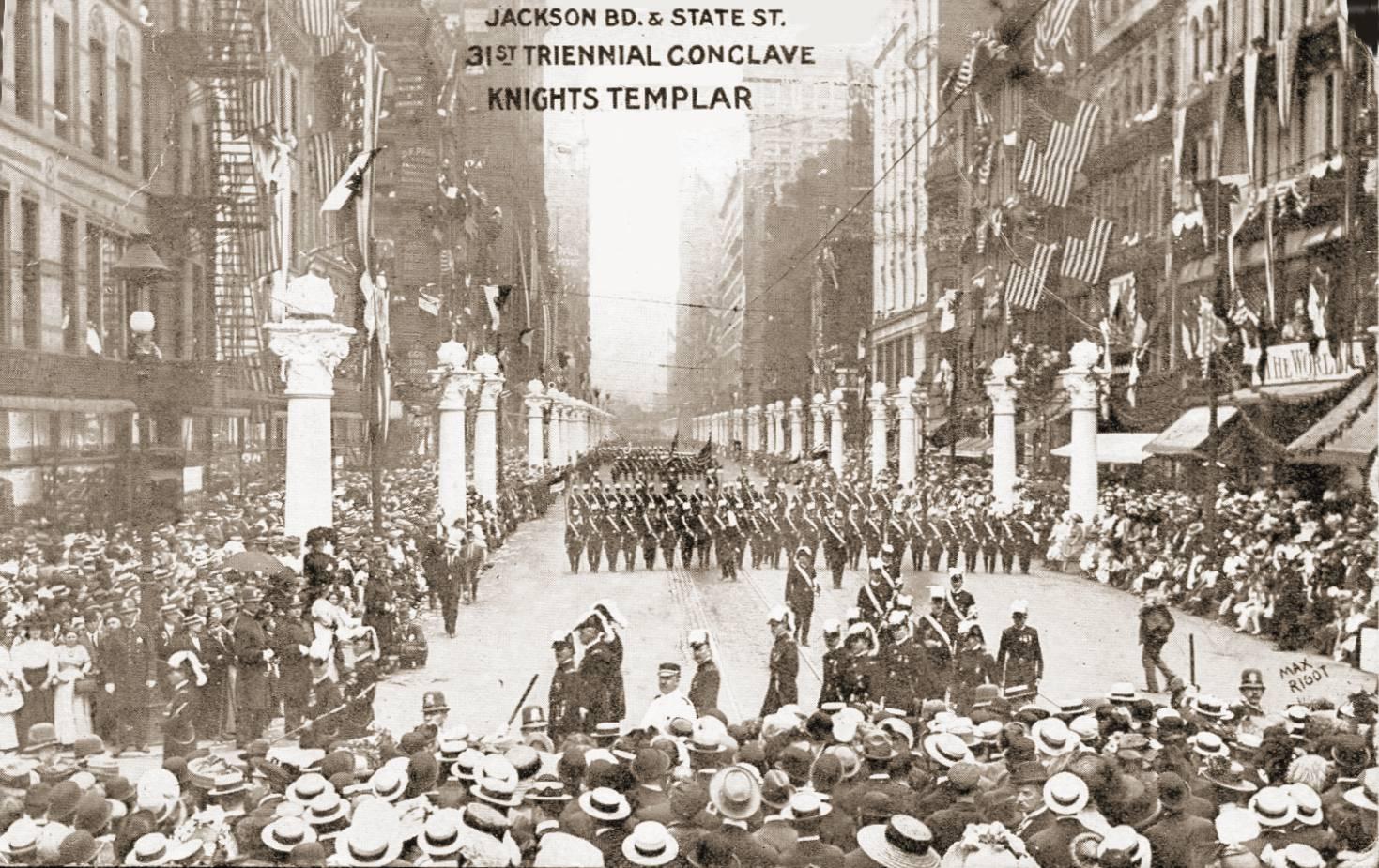 I think the history of Freemasonry in Chicago would make an exciting story. The architecture of past and older masonic buildings could fill an hour program alone.
– Thomas Bryant, Evergreen Park
It could fill an hour – but we don't have an hour, so we'll do the best we can decoding the mysterious world of Freemasons and their sub-groups and offshoots like Shriners, Knights Templar and Scottish Rite.
The first thing to know is that, despite what internet conspiracy theorists might say, these are not secret societies. And despite the fact that their buildings are sometimes called temples or shrines, they are not a religious order. They're a fraternal group in the same general category as Elks, Lions, Rotary Clubs and Knights of Columbus (who were actually formed when Freemasons would not allow Catholics to join their group). Similar to those fraternal groups, the Freemasons devote a lot of energy to community service.
Freemasons trace their origins all the way back to Middle Age stonemason's guilds in England.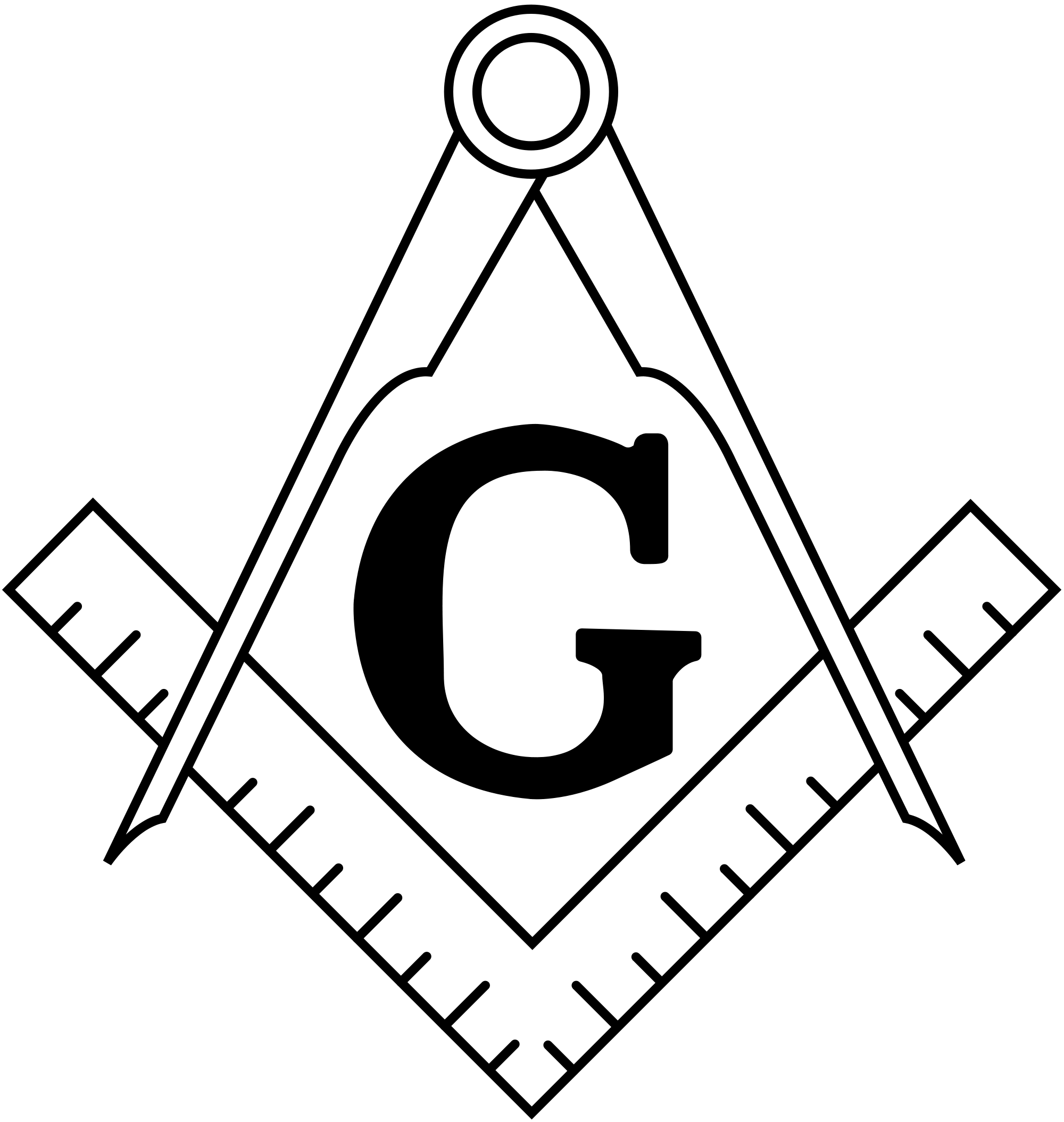 That's where the symbol of a compass and square comes from, as does the tradition of wearing a white apron. The group has elaborate initiation rites and secrets that are only revealed as a member progresses through levels called degrees. Scottish Rite lodges have more than 30 with names like Royal Arch of Solomon, Brazen Serpent and Sublime Master, depending on the chapter.
Admittedly, the rather opaque and arcane aspects of these groups like passwords, regalia, hand symbols and secret rituals, and the fact that many famous and powerful people have been Freemasons, give the organization a mysterious air that invites conspiracy theories about the group being some sort of sinister cult. Many of our founding fathers, including George Washington, John Hancock and Benjamin Franklin, were Freemasons, as was the first governor of Illinois Shadrach Bond. Masonic historian Eric Diamond listed a few famous members of Chicago Masonic lodges for us, including Cubs great Ernie Banks, Bobby Rush, Richard Pryor, John Johnson and both Jesse Jacksons.
Freemasonry first came to Chicago in about 1843 according to Masonic historian Eric Diamond. Diamond notes a number of Chicago Freemasons who had great impact on the city's history: James van Zandt Blaney was a founder of Rush Medical College and of the Chicago Board of Education; Mayor Long John Wentworth was a key founder of the Republican Party; architect Otto Matz designed the Courthouse Building and Rosehill Cemetery; sculptor Leonard Wells Volk designed the Stephen A. Douglas memorial. Diamond also notes the Water Tower was designed and dedicated by Freemasons.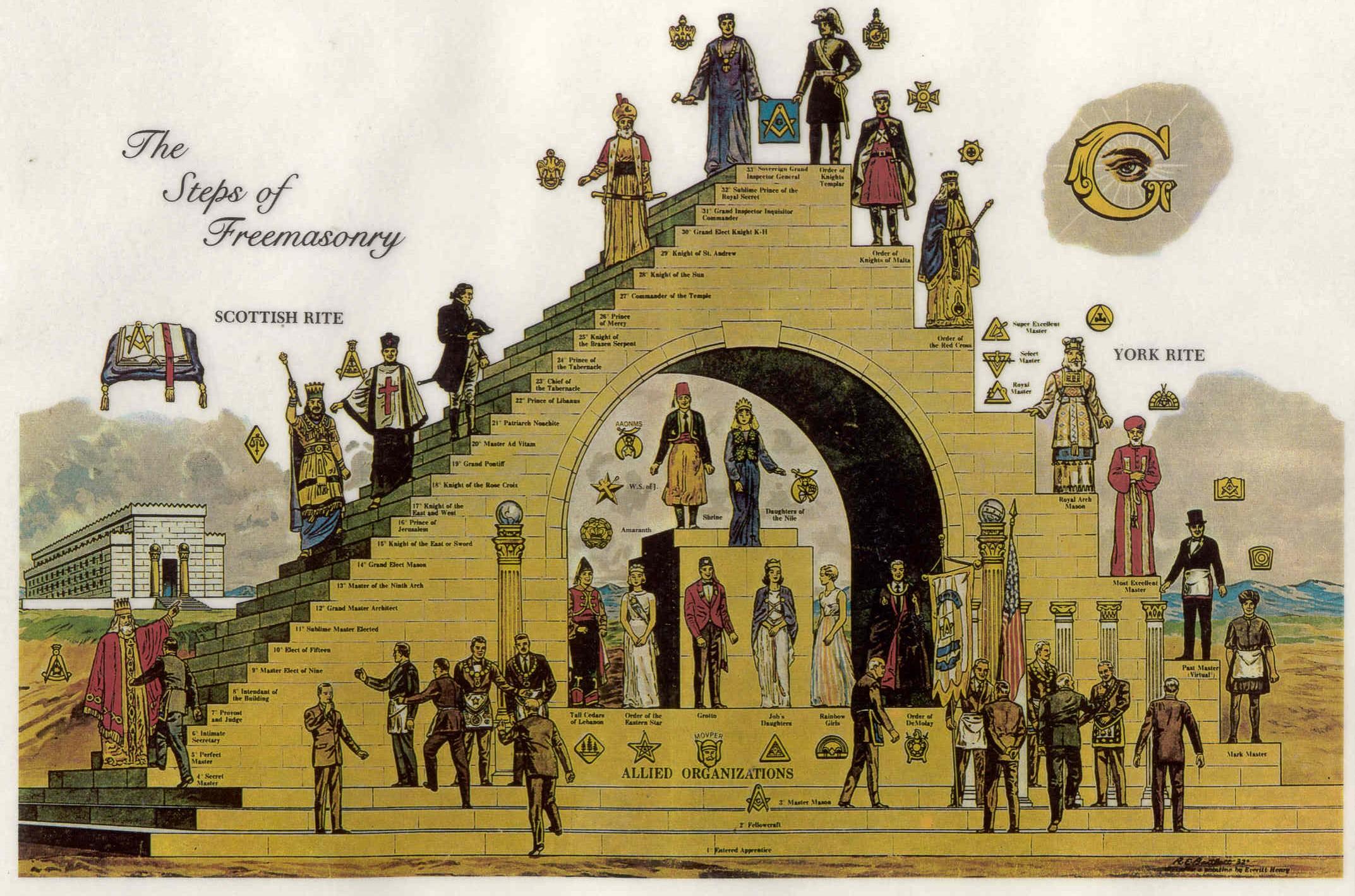 Membership in the Freemasons peaked at over 4 million in 1959, but today, there are about 1.1 million Freemasons in the U.S., including 60,000 in Illinois. With the decline in membership and consolidation of lodges, many Masonic buildings around the city have been repurposed. We'll take a look at some of those in the next question.

There is a really cool looking building on the northwest corner of Byron and Damen. I believe it used to be a Masonic temple. Can you give some history on it?
– Eric Moran, North Center
The building at 3900 N. Damen Ave., originally called the Constellation Masonic Temple, was built in 1915 as the home of Sincerity Lodge. After the Sincerity Lodge merged with other Masonic chapters and moved to the suburbs, the building was reconfigured as loft apartments.
This was just one of many Masonic buildings all over the area. Some were demolished, perhaps most famously the 1892 Burnham and Root Chicago Masonic Temple, which was once Chicago's tallest building. It stood on State Street next door to Marshall Fields where the Joffrey Ballet building is today. It was razed in 1939.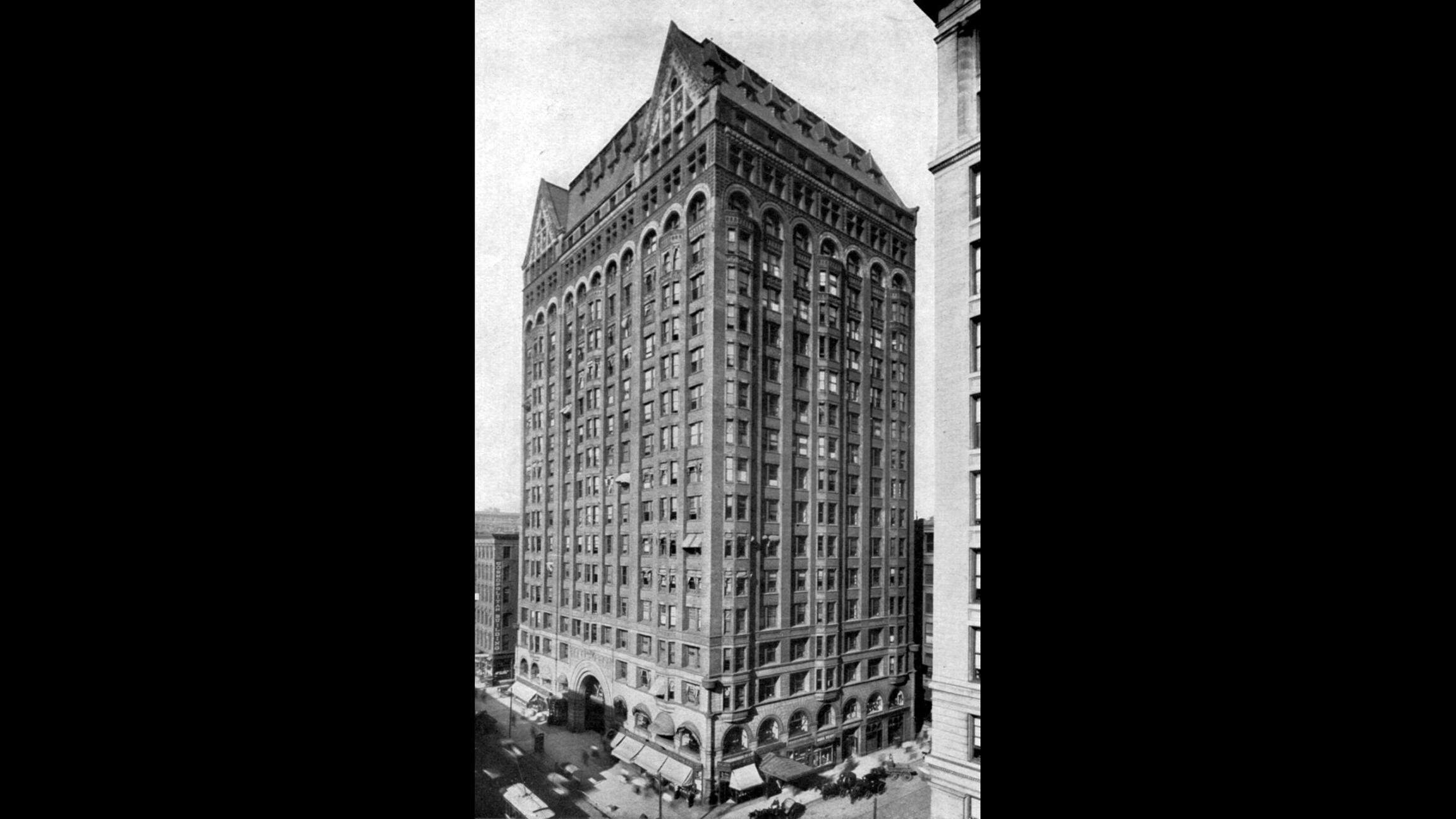 1892 Burnham and Root Chicago Masonic Temple
But plenty more survived and have been repurposed throughout Chicago's neighborhoods.
For starters, the Logan Square Chapter temple (2451 N. Kedzie Blvd.) built in 1921 today houses the Armitage Baptist Church.
Right across the street (2408 N. Kedzie Blvd.) is the Stan Mansion, also built in 1921. It was built as home to a chapter of the Knights Templar, a Christian branch of Freemasons (the mansion's façade is emblazoned with the Knights Templar's cross and crown insignia). Today it's an events venue.
The Pullman Masonic Temple (614 E 113th St.) now serves as the offices of the Historic Pullman District Foundation.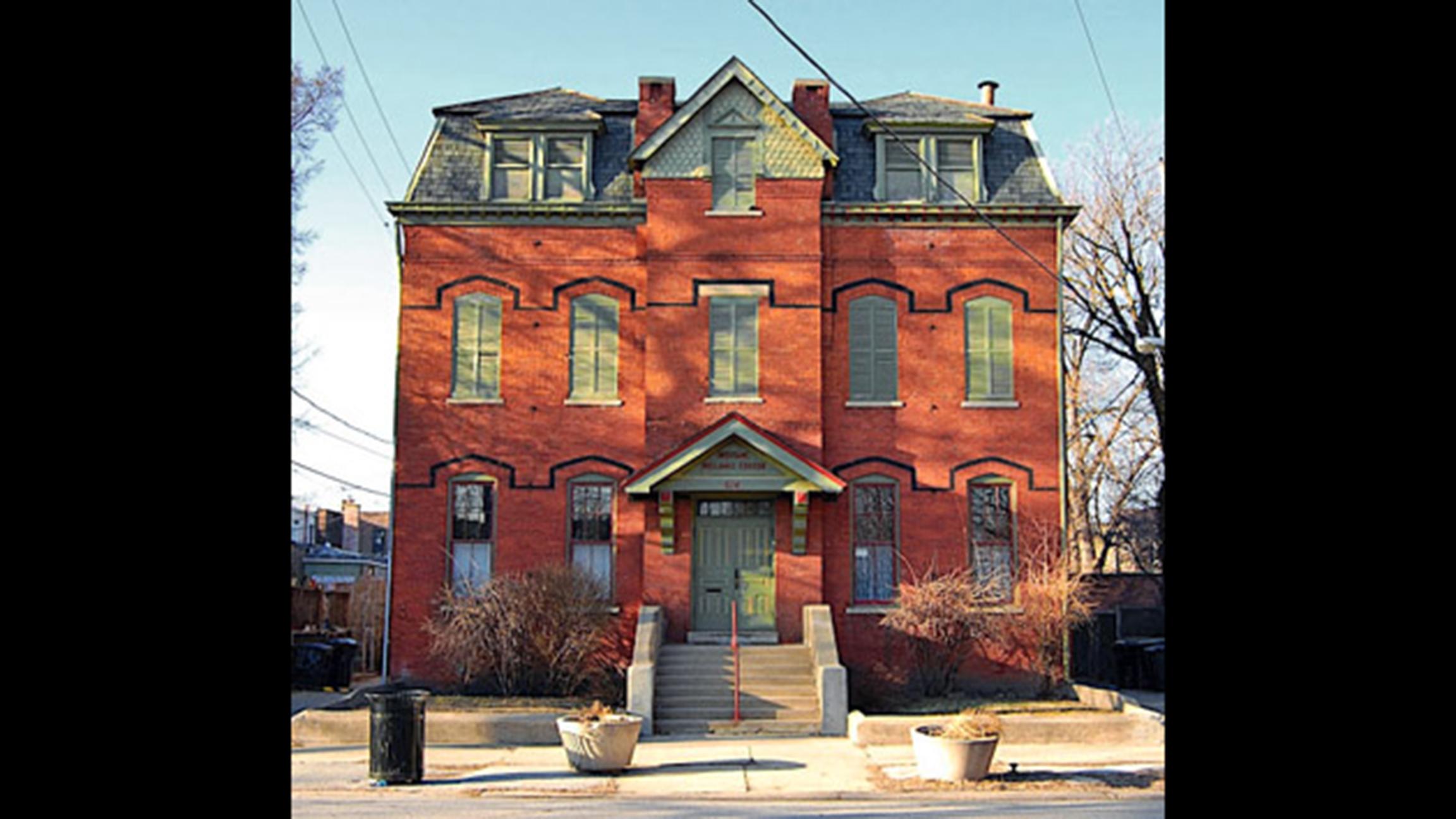 The Pullman Masonic Temple
The huge South Side Masonic Temple could use a rescue – it is falling into disrepair in Englewood near 63rd and Halsted streets.
The Auburn Park Masonic Temple on 78th Street and Union Avenue is today a charter high school.
The former Myrtle Masonic Temple in the Irving Park neighborhood was most recently a church, but is currently on its way to becoming a cidery and brewhouse and was even a stand-in for a police station in a Fox TV pilot.
The Paul Revere Masonic Temple in Ravenswood is today a familiar yellow building that is home to Truc Lam Buddhist Temple.
Also in the Ravenswood neighborhood, what was once a Masonic temple (1521 W. Wilson Ave.) is now the American Indian Center of Chicago.
The West Chicago Masonic Temple on the city's West Side is now the Greater Bethlehem Healing Temple.
One last note: there is one temple in Chicago is still used for Freemasons. The Jefferson Masonic Temple (5418 W. Gale St.) was built in 1911 and is now home to 12 Chicago lodges. It's the oldest building in Chicago still dedicated to Freemasonry.

What can you tell us about the history of the Shriners in Chicago? I remember going to the circus at Medinah Temple, but don't know much about this group. Were many famous Chicagoans members?
– Susan Kelly, Jinan, China
The first thing you need to know is that all Shriners are Masons, but not all Masons are Shriners.
In 1870, a fun-loving group of New York Freemasons decided to create a new fraternity for Masons that incorporated a little more silliness – like driving around in tiny cars at parades – while still adhering to their serious social missions. CBS Sunday Morning reporter Mo Rocca called them the "party animals" of the Freemasonry.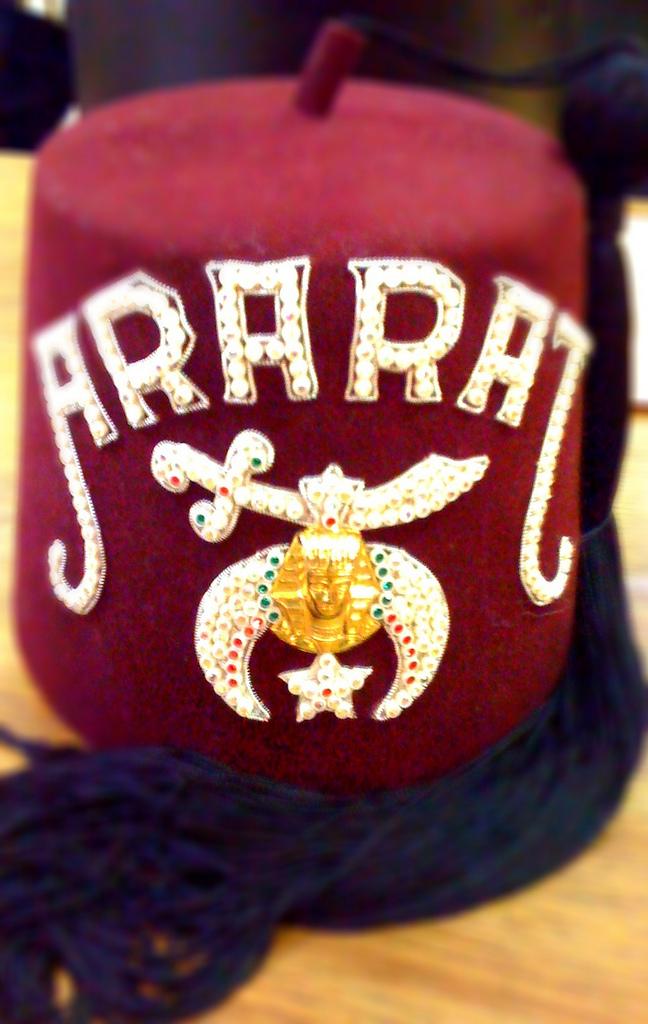 The group's co-founder had taken trips to North Africa and the Middle East and was inspired to give the group an Arabian flair, which at the time was considered novel and exotic. That's what gave them their signature red fez emblazoned with a scimitar and crescent moon, and their fanciful name the Ancient Arabic Order of the Nobles of the Mystic Shrine. They even adopted the common Arabic greeting "Es Salamu Eleikum" which means "peace be with you."
Two Chicago mayors – Anton Cermak and Harold Washington – were Shriners, as were four U.S. presidents – FDR, Truman, Harding and Ford. In fact, the list of famous Shriners is long – Buzz Aldrin, John Wayne, Colonel Sanders, Cy Young, J. Edgar Hoover and many more.
Shriners are probably best known for the Shriners Hospitals for Children, which were founded in 1922 to offer medical care to children at no cost to their families. One location is in Chicago's Galewood neighborhood.
That said, the Shriners were founded to bring family fun to Freemasonry, and in that spirit began the Shrine Circus in 1906. Many Chicagoans remember going to the Medinah Shriners Circus every year at the stunning mosque-like Medinah Temple built in 1913 at 600 N. Wabash Ave. The Medinah Shrine sold the temple in the late 1990s, and moved to suburban Addison. The circus has not been active since 2010, and the Medinah Temple is now a Bloomingdales' Home store.
The temple wasn't the only Shriners building in Chicago. Another is the over-the-top Hotel Intercontinental on north Michigan Avenue, built in 1929 as the Medinah Athletic Club.
Back in 2010 as part of the special Biking the Boulevards, Geoffrey Baer hopped atop a high-wheel velocipede with some Shriners. Check out the Karnak Shriners' fancy wheeling in the video below.

More Ask Geoffrey: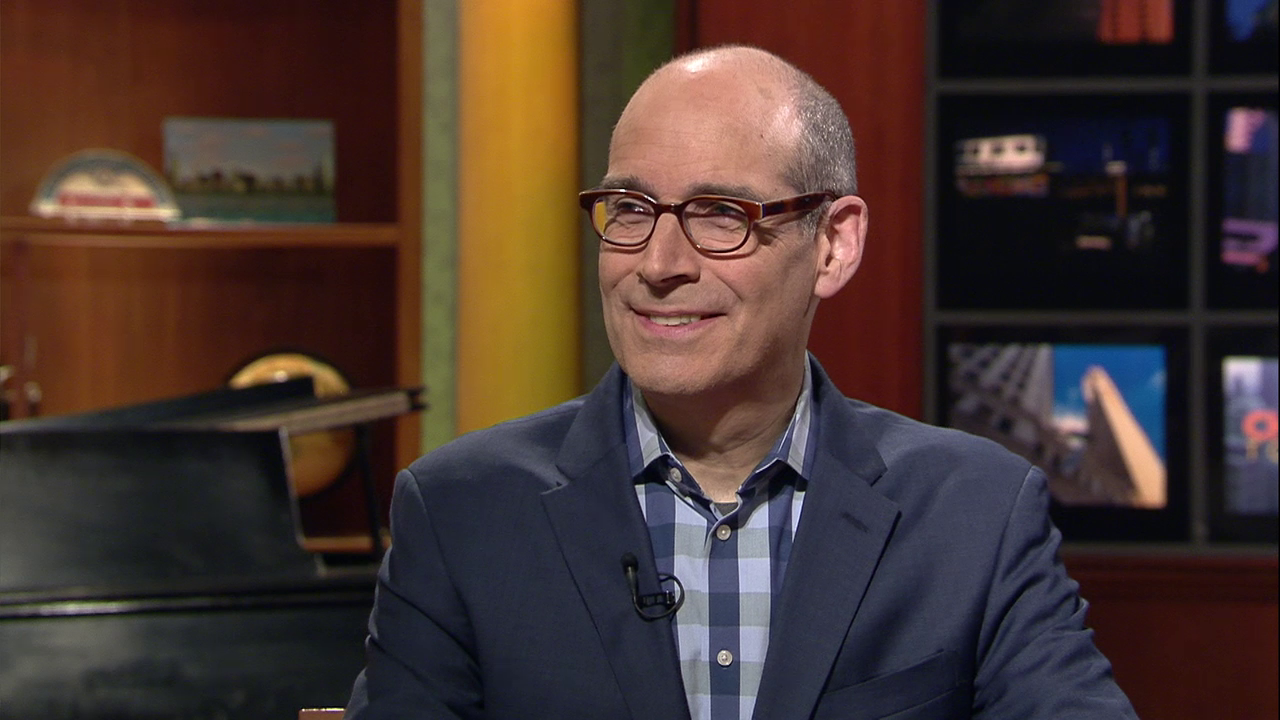 Did you know that you can dig through our Ask Geoffrey archives? Revisit your favorite episodes, discover new secrets about the city's past, and ask Geoffrey your own questions for possible exploration in upcoming episodes. Find it all right here.
Do you have a question for Geoffrey? Ask him.
---