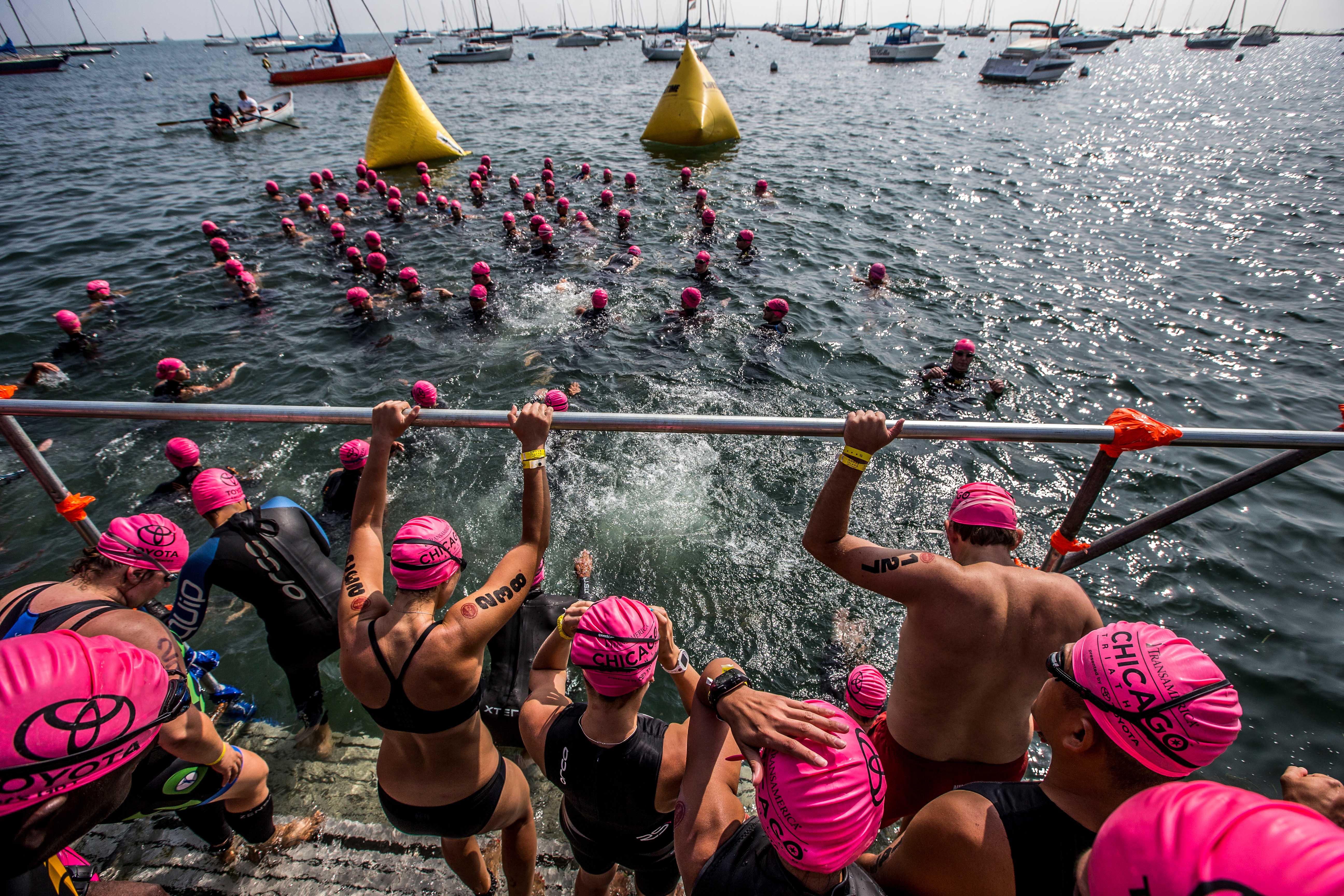 A wave of swimmers start their race in Lake Michigan at the 2015 Chicago Triathlon. (Courtesy of Transamerica Chicago Triathlon)
The big event
Fifty thousand spectators are expected to flock to the lakefront this weekend to watch more than 9,000 highly motivated individuals swim, bike and run. It's the 34th annual Chicago Triathlon, and while it's the largest in the country, nearly half of the participants are from Chicago–more reason to wake up early and show your support.
Events kick off Saturday at Foster Beach (5200 N. Lake Shore Drive) with a kids triathlon and a short-distance event. Sunday's main event includes sprint and international distances downtown: participants complete a 1.5-kilometer or 750-meter swim in Monroe Harbor; a 40 km or 24.5 km bike ride along Lake Shore Drive; and 5 km or 10 km run on the lakefront path. In other words: A lot of long distances squished together into even greater feats of endurance and willpower. Meanwhile, we'll be happy to get there in time to watch friends cross the finish line at Columbus and Balbo before taking them to brunch. (Because we'll all be famished.)
Sunday schedule: 6 a.m. international waves start; 8:45 a.m. sprint waves start. Free for spectators. Get additional spectator information.
Free pick of the week
Browse jewelry by Cavatica Designs' Courtney DeYoung at this weekend's festival. (Bucktown Arts Fest / Facebook)
Bucktown Arts Fest (Saturday-Sunday)
Holstein Park, 2200 N. Oakley Ave.
With its tree-lined paths through the park and residential streets, talented array of participating artists and feel-good mission to support arts education, this is one of our favorite summer shopping destinations. The 31st annual event includes 190 artists selected by jury, plus live music on two stages, and food and drink vendors. 11 a.m.-7 p.m. Free.
Also on tap ...
'The Wiz' (Thursday)
The Muffler Shop, 359 E. Garfield Blvd.
Sing along to the adventures of Dorothy (Diana Ross), Scarecrow (Michael Jackson), the Wiz (Richard Pryor) and others during an outdoor screening of Sidney Lumet's 1978 adaptation of the 1939 classic. Presented as part of Black Cinema House. 7 p.m. pre-screening activities at Bing Art Books (307 E. Garfield Blvd.); 8:30 p.m. screening. Free. Drinks and snacks available for purchase.
Surgical Science at Sunset (Thursday)
International Museum of Surgical Science, 1524 N. Lake Shore Drive
The museum housed in what was originally a Gold Coast mansion opens its doors after hours. Explore curiosities, artifacts and exhibitions on all four floors, try out its new app and snack on food and Lagunitas beer. 7-9 p.m. Free.
Taste of Greektown (Friday-Sunday)
Halsted and Van Buren streets
Visit Halsted Street mainstays such as Artopolis, Santorini and Roditys at the 27th annual festival, now expanded to three days. Don't miss dance lessons with the Orpheus Hellenic Folklore Society (5 p.m. and 7 p.m. Saturday) and a performance by the group (8 p.m. Sunday). Other highlights: two stages of entertainment, activities for kids and merchants. 4-11 p.m. Friday; noon-11 p.m. Saturday-Sunday. Free; donations accepted.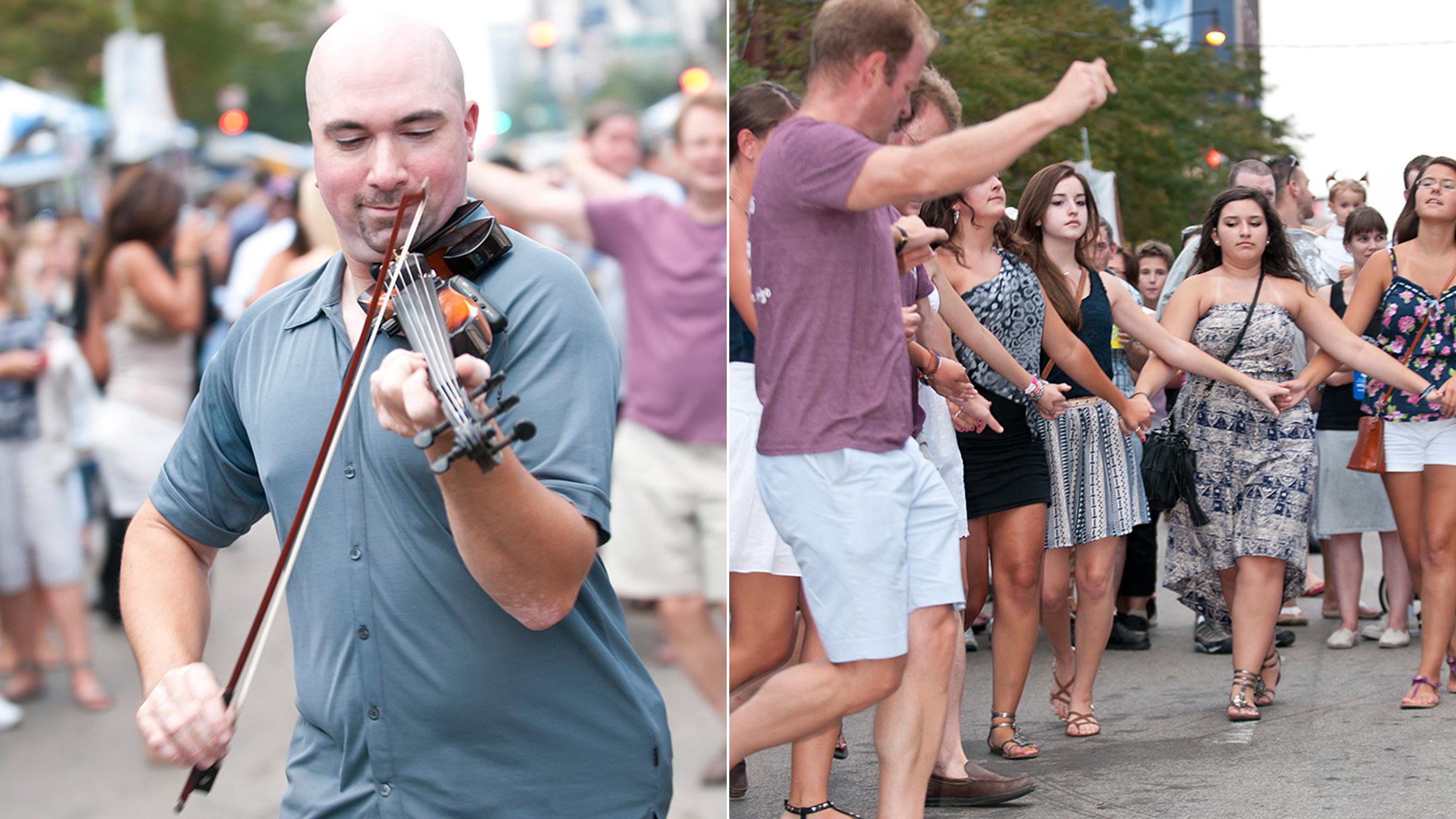 Get a taste of Greektown this weekend at the 27th annual event. (Courtesy Special Events Management)
Englewood Back to School Parade (Saturday)
56th and Halsted streets
More than 4,000 people are expected to attend the 54th annual event celebrating education. Parade steps off at 10:30 a.m. Read more about the day's festivities here.
'Padma–the Evening Rose' (Sunday)
Indian Boundary Park, 2500 W. Lunt Ave.
Natya Dance Theatre performs in the classical South Indian style of bharata natyam, which blends dance and theater using complicated footwork and vivid hand gestures and facial and expressions. Poems during Sunday's performance are said to be "given visual treatment." 3 p.m. Free.
Elgin Kennel Club All-Breed Show (Saturday-Sunday)
Kane County Fairgrounds, 525 S. Randall Road, St. Charles
Chicago loves its dogs–edible and walkable varieties included. Need proof? Earlier this month, Midway opened a special bathroom just for dogs (complete with mini fire hydrant). Exhibit b: This 24th annual American Kennel Club show, where more than 1,000 canines will sashay and sit for a panel of judges and spectators, competing for the title of Best in Show. Organizers say the event is also a great place to talk with breed experts about training, grooming and more. Full schedule available here. 8 a.m.-2 p.m. $6 admission.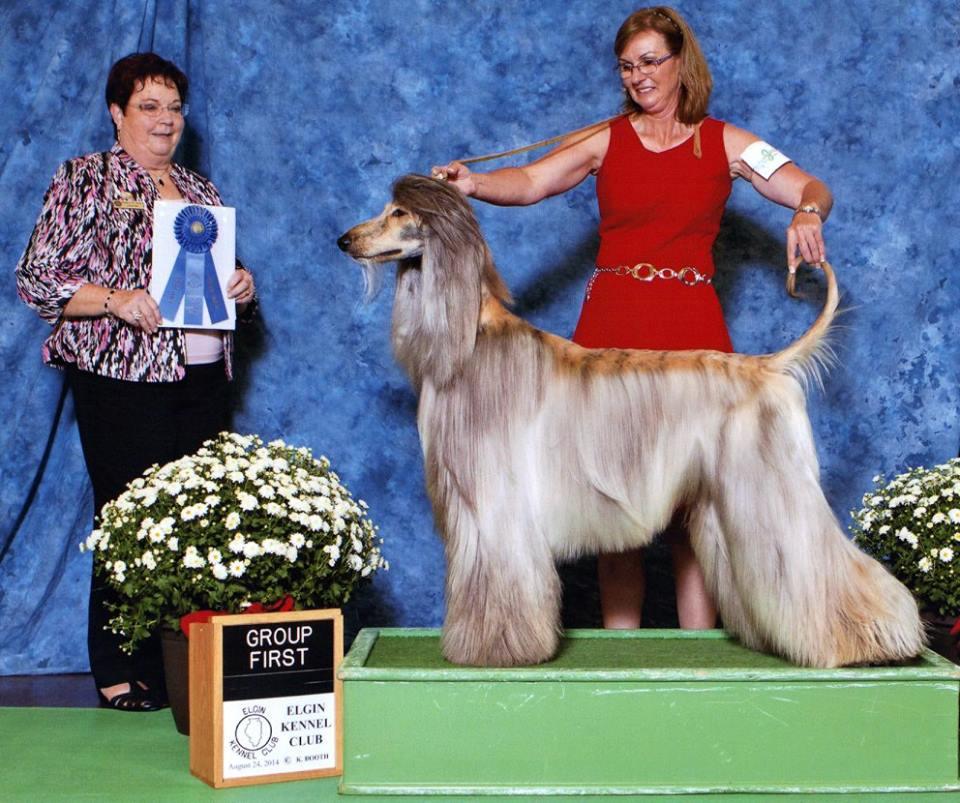 Take in a parade of pampered pets at this weekend's Elgin Kennel Club show. (Booth Photography)
Port Clinton Art Festival (Saturday-Sunday)
Port Clinton Square, Central Avenue and 1st Street, Highland Park
The 33rd annual North Shore event showcases fine art from more than 260 juried participants. 10 a.m.-6 p.m. Free.
Sangria Festival (Sunday)
National Museum of Puerto Rican Arts and Culture, 3015 W. Division St.
Aside from a cold beer on a sweltering day, sangria might be the best summer drink there is. Celebrate it before the season ends at this new outdoor event, featuring food and drink vendors, live salsa music and other world rhythms, a flamenco show and DJs. Tickets include a souvenir glass; some ticket levels also include drink tickets. Bring a lawn chair and blanket. Noon-10 p.m. $20-$55.
Bike the Garden (Sunday)
Chicago Botanic Garden, 1000 Lake Cook Road, Glencoe
Ride the perimeter of the garden and access areas usually off-limits to cyclists. Festivities include a finish-line celebration and chance at winning a new Trek bike. Trek Bicycle Store of Highland Park is on hand for helmet checks and basic bike safety checks; and will provide basic maintenance clinics at 8 a.m. and 9 a.m. Bicycles are available for rent at the garden. Registration opens 7 a.m.; ride from 7:30-9:30 a.m. Free.
Rugged Maniac (Saturday)
CPX Sports, 2903 Schweitzer Road, Joliet
A mud run-meets-obstacle course: What could go wrong? This outdoor event includes a 5-kilometer run with 25 "epic" obstacles (think: crawling through/over/between muddy and/or otherwise slippery/wobbly things), and an afterparty. Tickets include a T-shirt, medal, photos and one beer. $89-$100; $10 parking per car; free for spectators.
Events listed are subject to change. We recommend double-checking times and locations before you head out the door. Want to share your upcoming events with us for consideration in a future roundup? Send us an email.
---