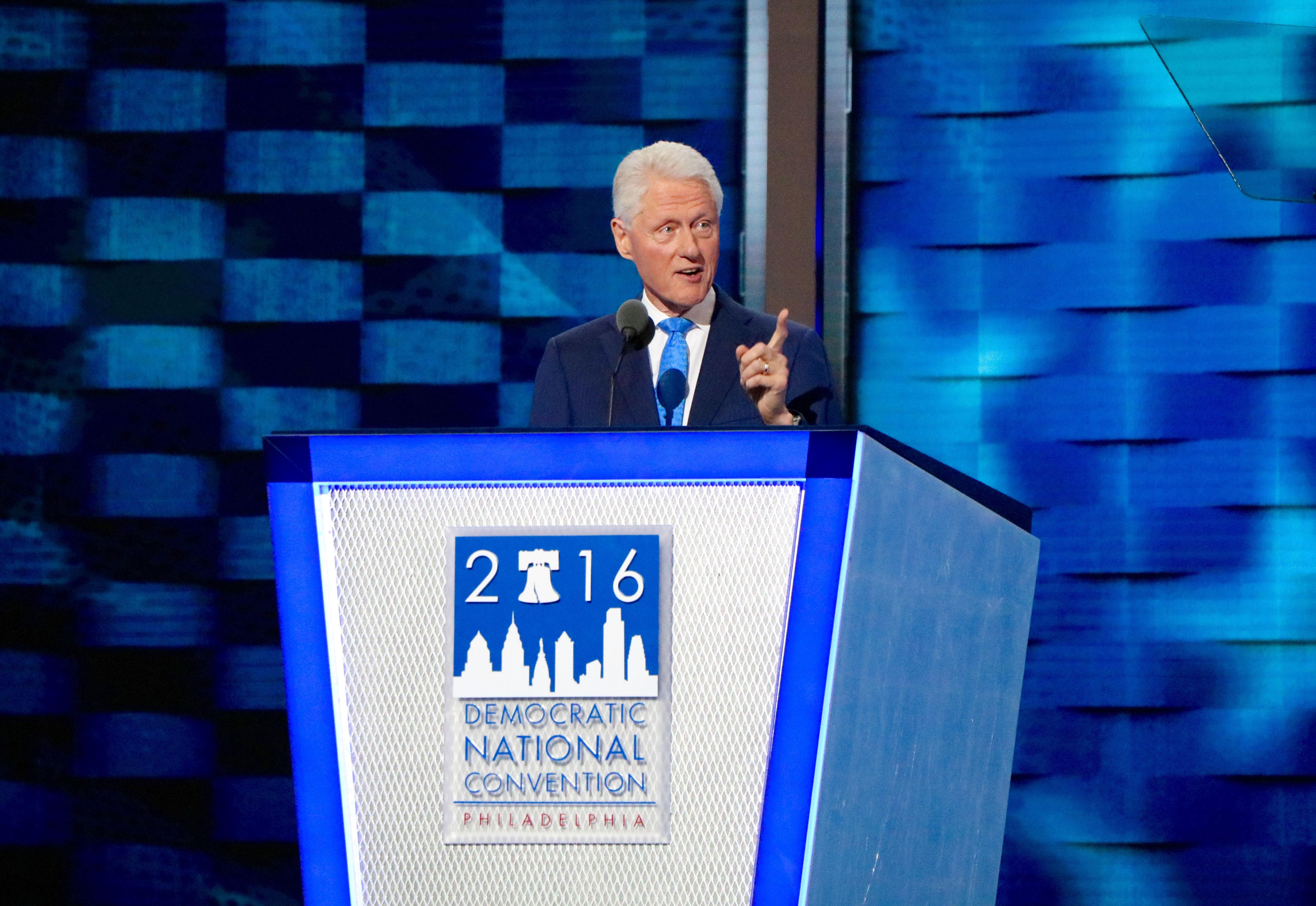 Former President Bill Clinton speaks on July 26 at the 2016 Democratic National Convention. Clinton recounted the story of meeting his wife, Democratic presidential nominee Hillary Clinton, and exalted her as a "change maker." (Evan Garcia / Chicago Tonight)
Join us all week for special coverage of the Democratic National Convention.
Online, we'll keep you updated throughout the day with special reports and footage from our "Chicago Tonight" reporters on the scene.
Join us on TV at 10 p.m. for analysis of the day's events, interviews and more. Our panel this week includes Tom Bowen, a political consultant at New Chicago Consulting LLC, who has worked on a number of campaigns, including Rahm Emanuel's first mayoral run in 2011; James Warren, chief media writer for the Poynter Institute and national political columnist for U.S. News and World Report; Laurel Harbridge Yong, assistant professor of political science at Northwestern University; and Andre Vasquez, a community organizer with Reclaim Chicago and a supporter of Sen. Bernie Sanders.
On Thursday, the Democratic presidential nominee will speak as well as her daughter, Chelsea Clinton, according to the official convention program. Also speaking: Henrietta Ivey, a home care worker who is helping to lead the Fight for $15; Khizr Kahn, whose son died serving in the U.S. Army; and Jensen Walcott, who was fired from her restaurant job after questioning why she was paid less than her male co-worker and friend, Jake Reed, who will also speak.
Watch the convention live: 
Follow our DNC reporters on Twitter
---