The Rolling Stones have thrived–and sometimes barely survived–for more than 50 years. From their rise in the early 1960s at the forefront of the so-called British invasion to the worldwide mega-tours of more recent decades, the Stones have never left the public eye. A new book takes a panoramic look at the band. 
"The Sun & the Moon & the Rolling Stones" is an opinionated history of the Rolling Stones by Rich Cohen, a writer from Glencoe who toured with the band and co-created the HBO series "Vinyl" with Mick Jagger and Martin Scorsese.
Cohen describes his book about the band as a "biography of the Baby Boomers written by Generation X."
"I feel like all of the books that have been written about them are sort of from the middle of the action. … and I sort of feel like I came to it at the end. I always say I came to it like when there was the last cigarette floating in the last drink of the night," Cohen said. "Nobody told the whole story. Nobody told the big picture because nobody wrote it when it was the end when it was sort of settled. I came in time to get the big thing and that's what I went for."
The title of the book draws on that same big picture perspective and was inspired by a conversation Cohen had with the band's iconic guitarist.
"When I met Keith Richards, he asked what year I was born and [said] my questions were confusing him. I said 1968 and he just started to laugh," Cohen said. "And he said, 'You should answer my questions. You tell me what it's like—you've never known a world without the sun and the moon and the Rolling Stones.' And that's really the perspective of the book."
Cohen joins "Chicago Tonight" to talk about his book and memories of touring with the band.
Below, read an excerpt from chapter six the book.
A few months ago, I went for a walk in Soho, London. I wanted to look into some of the places where the Stones got started. I stopped by the building that once housed Regent Sound, where the band cut its first sides, a slapdash establishment that once teemed with life. I stood before the Marquee Club and the Roundhouse, then wandered through London's Tin Pan Alley, where, in the fifties and sixties, the coffee bars were jammed with songsmiths. In an alley off Denmark Street, I studied a bulletin board plastered with wanted ads and audition notices. A few caught my eye, especially this one: 
BASSIST AND GUITARIST
Looking for Singer and
Drummer to Start a
Stoner Rock/Grunge Band
We're two young guys (20–22) looking for a rough filthy pissed off singer/songwriter with
a negative approach to life and a drummer with a powerful approach to the drums that hits hard as a beast, between 19 & 23 years old, to start a full-time kickass project.
Our influences are bands like Kyuss, Nirvana, QOTSA, early Incubus, Snakepit, Korn, Snot and RATM and RHCP as well
NO assholes, No excessively religious, NO moralists Dirty hair required 
It hit me, this notice, because yes and wow, but also because it expressed a truth about the Einsteinian nature of rock 'n' roll. Simply put, there is no time. Rock 'n' roll is quantum. The beginning is tangled up with the end, the exits are entrances, every moment is present in every other moment and it's always now. How else can you explain the Rolling Stones filling stadiums decades after all the important stuff happened? Or the records released by long-dead stars? There is no progress—it never really got better than Elvis in 1956. Every band has to rediscover what's already been discovered and forgotten. It's a cycle: Elvis to Sedaka; Stones to Bee Gees; innocence to decadence. 
Which accounts for the similarity between the notice above and the notice Brian Jones put in Jazz News in 1962, his call for musicians to form a rhythm-and-blues band. He'd already recruited Geoff Bradford to play guitar and Brian Knight to play harmonica. Brian asked Paul Jones to sing, but Paul Jones said no, which, over time, turned him into the man who could have been Jagger. "I had two reasons for saying no," he told me, "the main reason being that I thought it ridiculously optimistic to think we could make a living playing blues. The other is that I had a good job with a dance band, singing the hits of the day. It was a mistake, but life is nothing but a series of mistakes. At least mine have been colorful." 
Auditions were held in the Bricklayers Arms, a pub off Wardour Street. Arriving early, Keith stood in the doorway watching a young man play boogie-woogie piano. This was Ian Stewart, a Scottish truck driver who rattled the keys like Professor Longhair on a swampy Delta night. He was barrel-chested and lantern-jawed, with big arms and bulging eyes. His lips were twisted, a lock of hair swung across his face. He looked less like a bluesman than a stevedore. From 1963 till his death in 1985, Ian Stewart—Stu!—was a crucial part of the band, the so-called sixth Stone, yet, for reasons that will become clear, he remains largely unknown. A shadowy figure, a forgotten man. 
Keith entered the room quietly, strapped on his guitar, began to play. Stu looked up, smiling. Jagger turned up a short time later."Jones said he didn't think Jagger was a particularly good singer but had something," Norman Jopling, a journalist who covered the scene for New Musical Express, told me. "And he did. Jagger could always front." 
Brian asked Mick to join the group. Mick said he'd come in only if Keith was included. The other members didn't want Keith because Keith was a devotee of Chuck Berry, whom aficionados dismissed as pop, near beer. There was an argument. Geoff Bradford and Brian Knight stormed out, exiting history. As the band was now under-staffed, Mick asked if he could also bring in Dick Taylor. " When I met Brian, he asked, 'Can you  play bass?'" Taylor told me. "I told him maybe, but I didn't have a bass. He said, 'Fix that.' So I went out and bought a bass guitar, then learned by doing it." 
The musicians rehearsed all summer. Brian ran these sessions, setting the schedule, choosing the songs. It was his project, a second family to ease his loneliness. In the early days, the Stones were driven less by Mick's ambition or Keith's love than by Brian's need. His life was a sickness that he believed could be cured by the blues. 
Excerpted from the Book "The Sun & the Moon & the Rolling Stones" by Rich Cohen. Copyright © 2016 by Rich Cohen. Published by Spiegel & Grau, an imprint of Random House, a division of Penguin Random House LLC. All rights reserved. 
---
Sign up for our morning newsletter to get all of our stories delivered to your mailbox each weekday.
---
Related 'Chicago Tonight' stories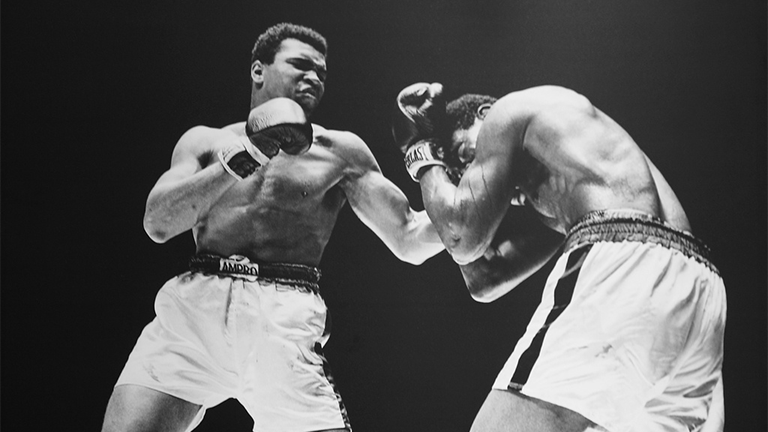 Chicago Journalist Shares His Memories of Muhammad Ali
June 9: A Muslim prayer service was held Thursday to honor the boxer in his hometown of Louisville, Kentucky. As part of a Nation of Islam delegation, Salim Muwakkil met Muhammad Ali in Kingston, Jamaica in 1974. He joins "Chicago Tonight" to talk about the boxing legend.
---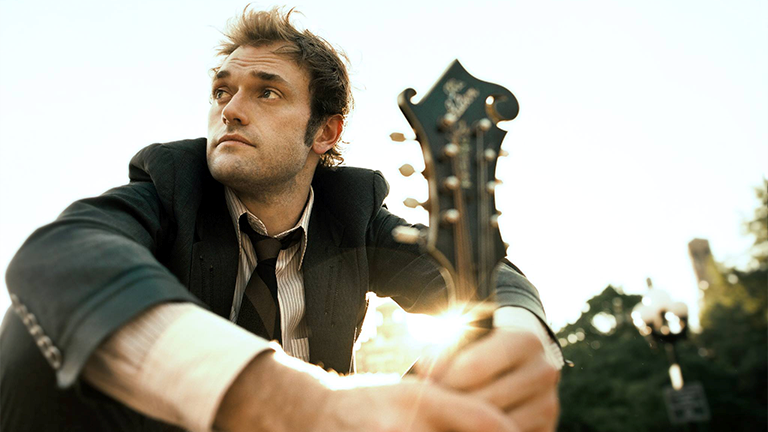 Chris Thile on Hosting 'A Prairie Home Companion,' Punch Brothers
June 9: After 40 years of tales from the fictional town of Lake Wobegon, Garrison Keillor is calling it quits. "Chicago Tonight" talks with Chris Thile about taking over as host of "A Prairie Home Companion," his bands and more. 
---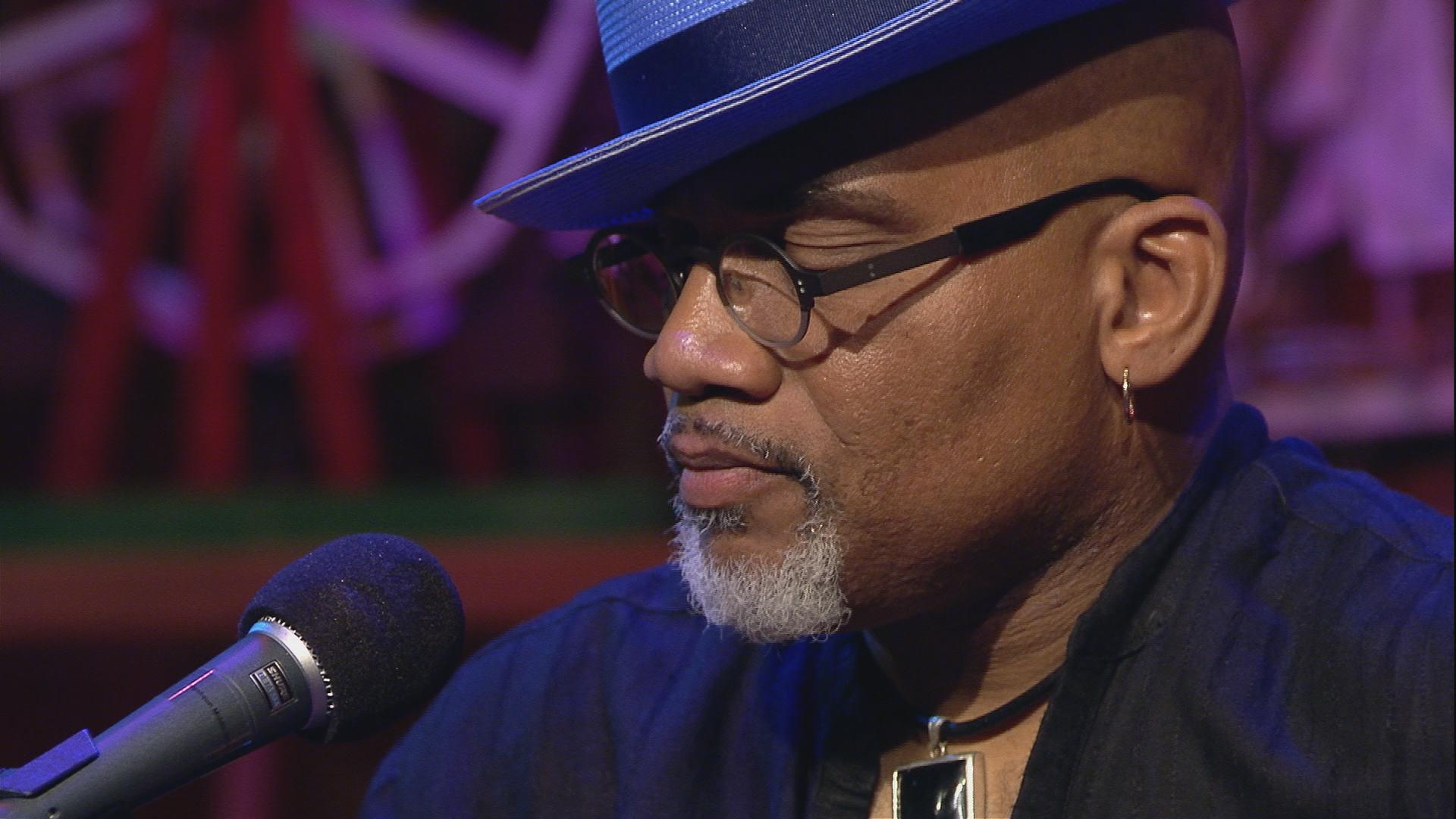 Alligator Records Has Been Rocking the House for 45 Years
June 8: The Chicago Blues Festival kicks off Friday with a tribute to Alligator Records. Founder Bruce Iglauer and musician Toronzo Cannon reflect on the significance of the music they love.
---