Waukesha, Wisconsin sits just west of Milwaukee, not far from Lake Michigan. The city is a step closer to solving a major water crisis by diverting Lake Michigan water there for city use. But environmental activists are fighting the move.
If Waukesha gets a green light, it will become the first city outside the Lake Michigan watershed allowed to take lake water since it was prohibited through an agreement signed by Great Lakes governors and two Canadian premieres.
TRANSCRIPT
Elizabeth Brackett: The Fox River flows through Waukesha, Wisconsin, but the river does nothing to solve the city's drinking water crisis. All of Waukesha's water comes from a deep aquifer with high radium levels.
Dan Duchniak, Waukesha Water Facility: We are not in compliance with the radium standard in the city of Waukesha. We exceed it by three times the federal limit.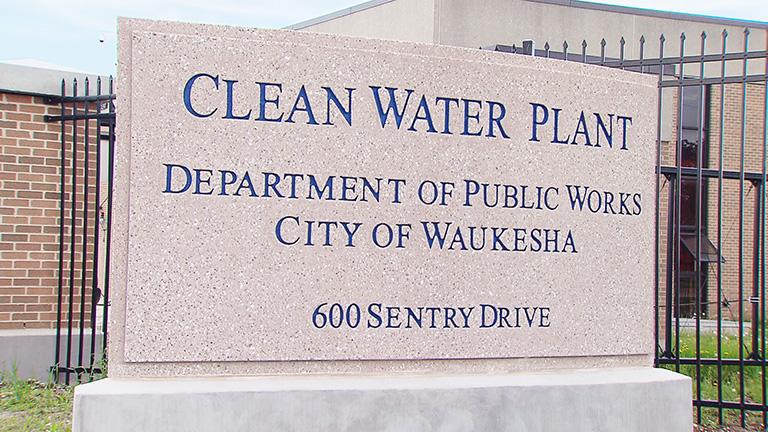 Brackett: This pumping station brings Waukesha's water up from the deep aquifer. The city treats the water for radium but says it will not be able to meet the federal standards by a June 2018 deadline. In addition to the radium contamination, city officials fear the deep aquifer, which stretches from northern Wisconsin through northern Illinois, is inadequate for the city's water needs.
Waukesha Mayor Shawn Reilly: Our biggest problem is that the use of the deep wells is not sustainable in the long term. So we need to find another water source and after 13 years of study, looking at many different options, the conclusion that the city made was that we need water from Lake Michigan.
Brackett: Waukesha is only 15 miles west of Lake Michigan but it's just outside the Great Lakes watershed. That's important because in 2008, eight states and two Canadian provinces signed a compact protecting the Great Lakes with a ban on water diversion from communities outside the watershed.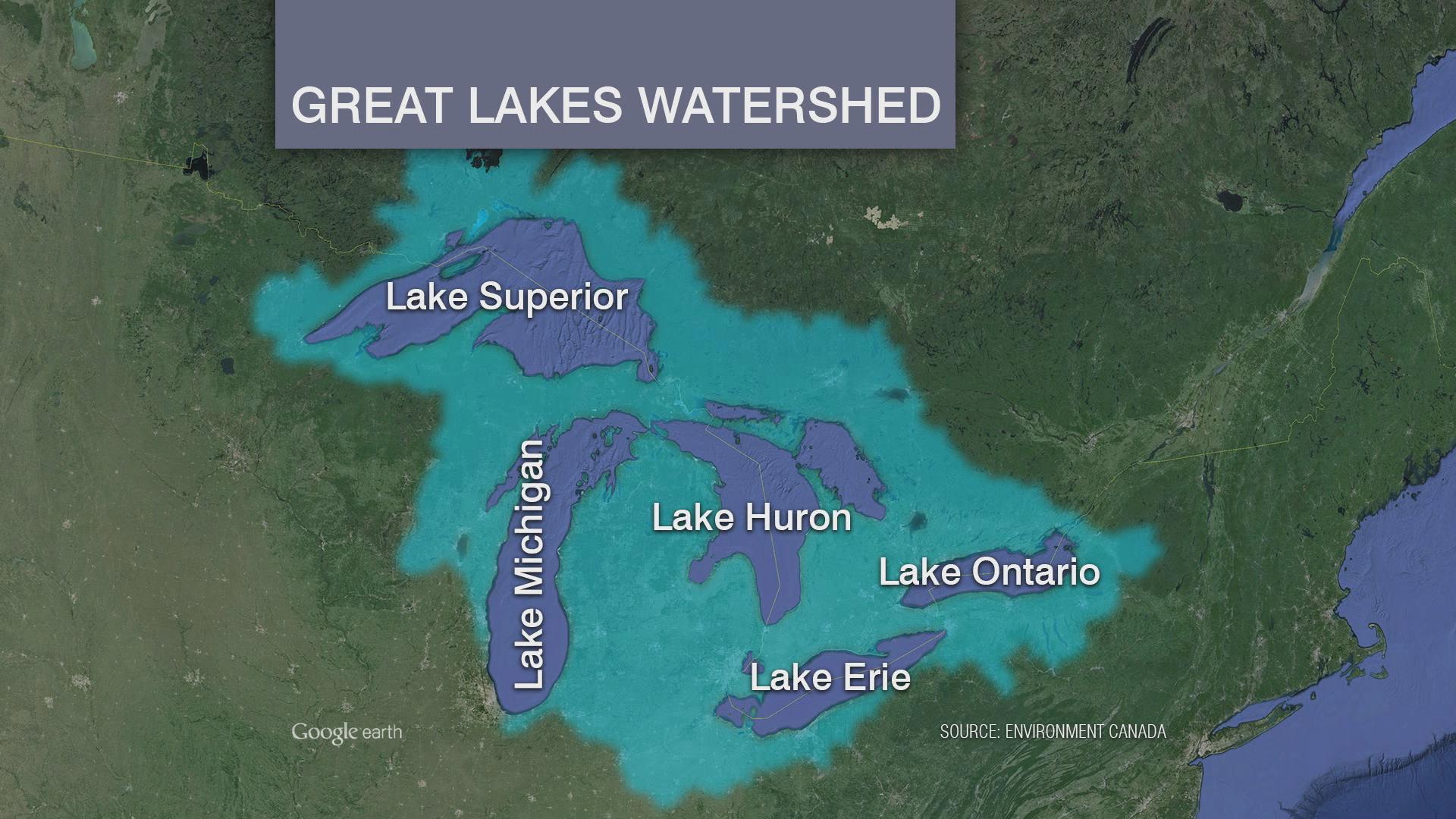 The Great Lakes Watershed
Joel Brammeier, Alliance for the Great Lakes: The compact was created because the Great Lakes were under threat from water diversions near and far, all over the country and all over the world. The compact sets a very high standard for any exceptions to that ban and Waukesha has applied for one of those exceptions.
Brackett: Waukesha is the first community to ask for a diversion since the compact was signed. The initial application asked to withdraw just over 10 million gallons a day to serve residents in Waukesha's current water service area. Under the $200 million plan, the city would buy its Lake Michigan water from the lakeside town of Oak Creek.
Duchniak: We chose the city of Oak Creek to go with for our water supply. We are going to build a pipeline that hooks up to their water system, pipes that water to the city of Waukesha [and] we will distribute it to our customers.
---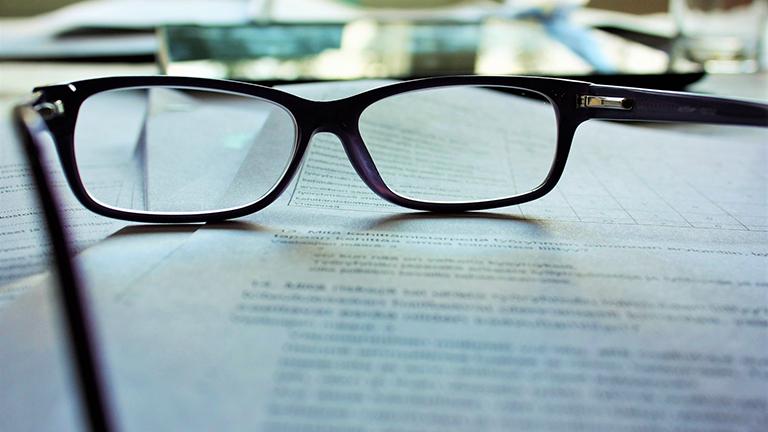 Documents: Read the compact and Waukesha's diversion application
---
Brackett: Representatives of the Great Lakes states and provinces approved a modified version of Waukesha's request. But the final decision will not be made until June, when the eight governors meet to vote on that. It only takes one no vote from a governor to scuttle Waukesha's hopes for a Lake Michigan water supply. To comply with the modifications, Waukesha will have to cut its water request from just over 10 million gallons of water a day to just over eight. And they will have to reduce the size of the service area. Even with these modifications, environmental activists are pushing for a no vote from the governors, saying diverting Lake Michigan water for Waukesha would set a dangerous precedent.
Cheryl Menn, Milwaukee River Keepers: The high bar of the Great Lakes compact is that you have to show that you have no reasonable water supply alternative. And we really think they have a viable alternative which is essentially using conservation and treatment to deal with their existing radium problem but essentially staying with their existing water supply.
Brackett: The activists commissioned a study, which concluded that Waukesha could continue to rely on the deep aquifer for its water supply.
Ezra Meyer, Clean Wisconsin: The sustainability on the reliance of the deep aquifer going forward as part of their solution is something that our scientists assure us is not a concern. There can be that continued reliance on the deep aquifer without concern about quantity or quality. So certainly it's not going to dry up, it's not going to disappear.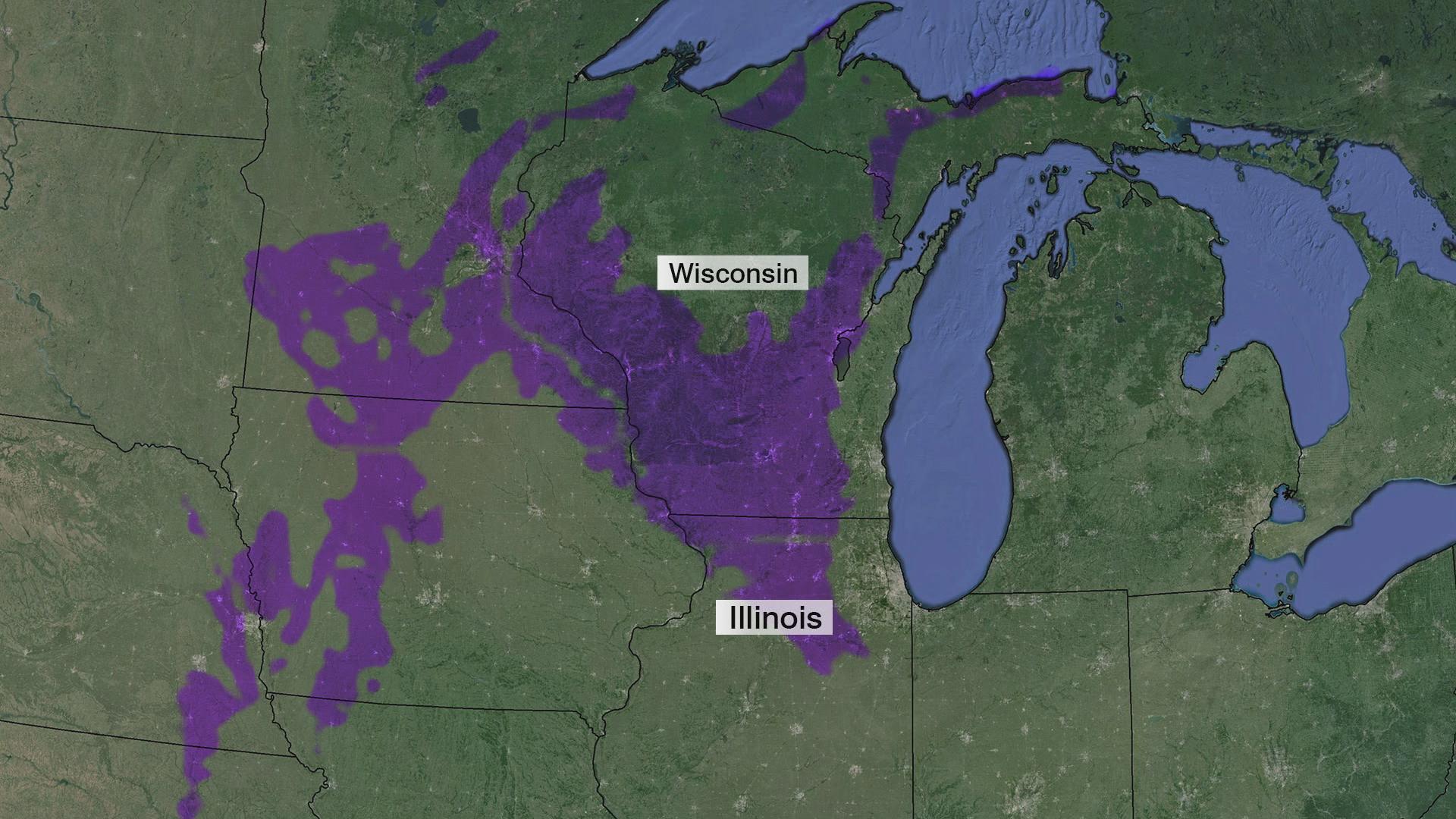 The deep aquifer stretches from northern Wisconsin to northern Illinois.
Brackett: But Illinois representative on the regional body disagrees.
Daniel Injerd, Illinois Department of Natural Resources: Our experience in Illinois really confirms that the deep aquifer has some real challenges, that we have been pulling more water out of it than nature can replenish over time.
Brackett: If Waukesha's diversion request is granted it will pipe its treated sewage water to an outfall it will construct here on the Root River. The Root River is southeast of Waukesha. It flows through the town of Racine and on into Lake Michigan. Waukesha says it will use the Root River to return 100 percent of the water it takes from Lake Michigan, an even higher amount than required by the compact.
Duchniak: Waukesha will be returning all the water so there will be no impact on the lake levels.
Brackett: Even though all that water will be treated in Waukesha's state-of-the-art treatment facility, environmentalists worry that it will add pollution to both the river and the lake.
Brammeier: I'm realizing that water, once it goes through wastewater treatment, doesn't come out perfectly clean on the other end. There is a whole host of contaminants that are added to that water, things like emerging contaminants like pharmaceutical byproducts, personal care product byproducts, and there are no standards in place for the removal of those and so that would absolutely be a pollution load added back to Lake Michigan.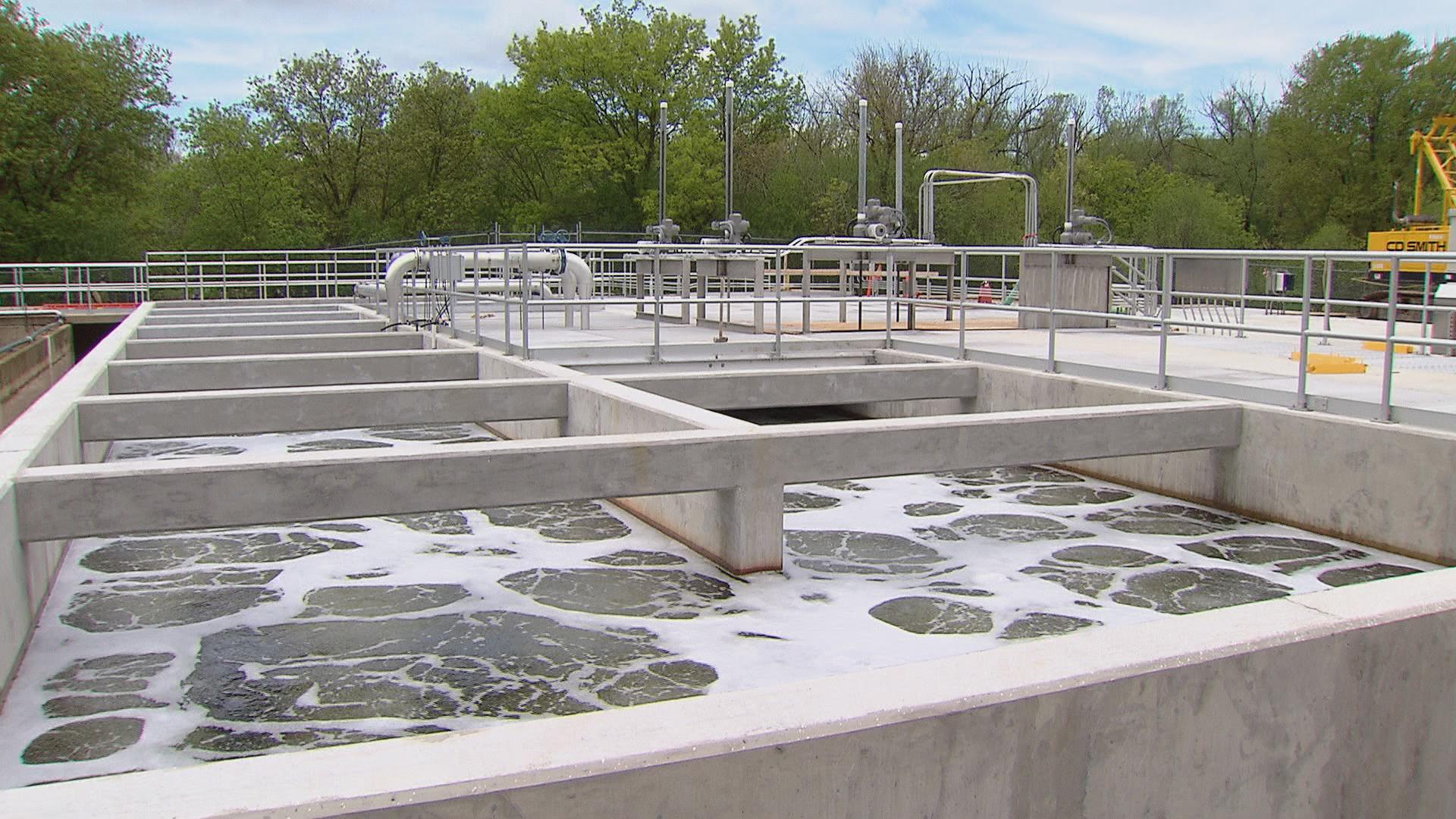 Brackett: But Waukesha insists its water treatment plant turns out water that is cleaner than 95 percent of the treatment plants that now discharge into the lake. If Waukesha's request is turned down, the city says it will have to spend $200 million on new shallow wells.
Duchniak: And I believe that probably in 15, 20, 30 years we'll be back again, once again requesting water from Lake Michigan. So we'll have spent $200 million to resolve our community's problem only to be back 30 years from now to spend another $200 million, which is why we took the long-term approach.
Brackett: All sides agree that the decision on the first request to divert Great Lakes water is a big one.
Brammeier: The compact is only as strong as the decisions that are made under its legal structure. Getting those decisions right embeds the compact even stronger in our region and makes sure that Great Lakes water is protected for generations to come. 
Brackett: It isn't just the future of Waukesha that's at stake but the future of the Great Lakes as well. 
---
More on this story
Environmental advocates continue to say if Waukesha's request for Lake Michigan water is granted it will open the door to hundreds of other requests from communities around the Great Lakes. The compact council of eight governors will meet June 21  to take the final vote on Waukesha's request.
---
Sign up for our morning newsletter to get all of our stories delivered to your mailbox each weekday.
---
Related stories from 'Chicago Tonight'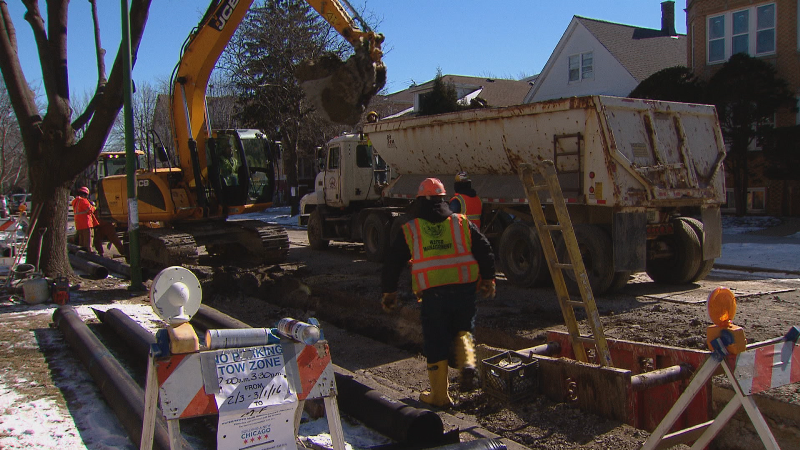 Taking a Closer Look at Chicago's Lead Pipes
April 11: The disaster in Flint has spotlighted the dangers and adverse health outcomes of lead seeping into communities' drinking water. Elizabeth Brackett reports on the lead pipes carrying water into Chicago and suburban homes. 
---
Feb 2: Michigan Gov. Rick Synder is facing calls to resign over his administration's bungled handling of the contaminated water crisis in Flint. A former high-ranking official at the Environmental Protection Agency tells us what she thinks went wrong.
---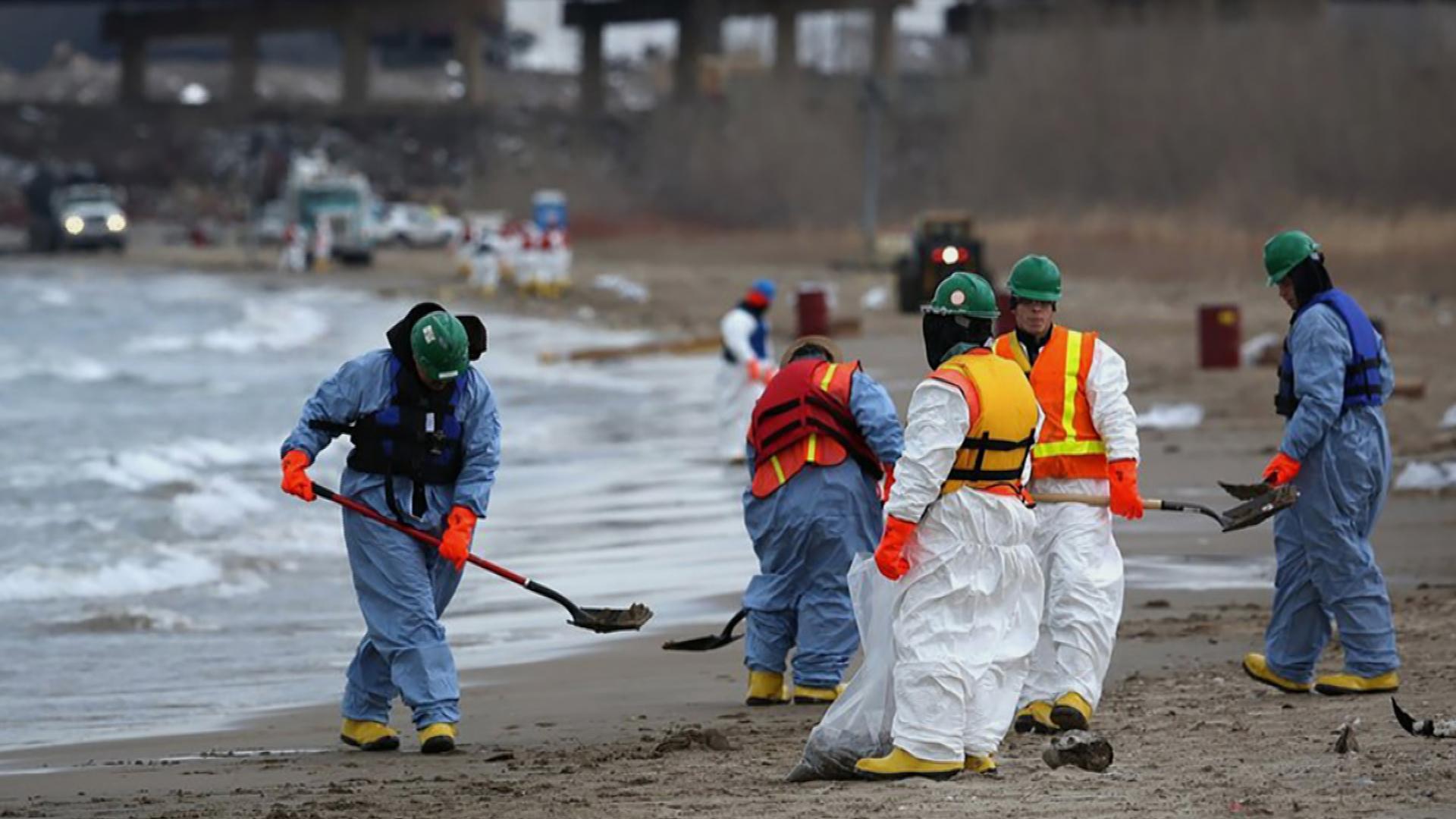 As Risk of Great Lakes Oil Spill Grows, So Do Concerns About Cleanup
Dec. 15, 2015: The risk of a Great Lakes oil spill has grown as the region becomes a hub for refining and transporting heavy tar sands oil. Oil that the Coast Guard says it does not have a method to clean up.
---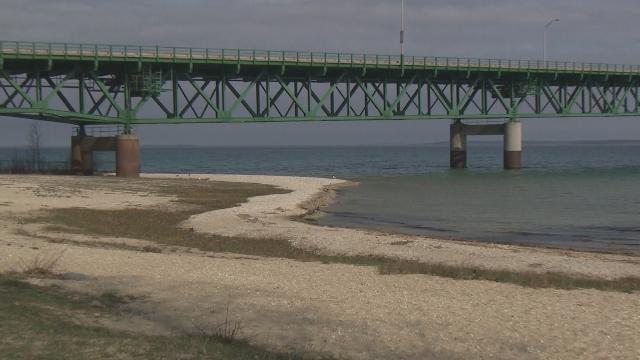 The Straights of Mackinac Pipeline
June 11, 2015: The Great Lakes contain 90 percent of the fresh water in the U.S. and the Straits of Mackinac have some of the most pristine water in the Great Lakes. But underneath the water are more than 60-year-old pipelines carrying crude oil and natural gas. Elizabeth Brackett has the details.
---