On Monday, Democratic U.S. Sen. Dick Durbin did not entirely shoot down rumors he might run for governor in 2018, but did say he has no aspirations for any other job beyond his current position as Illinois' senior U.S. senator. That hasn't stopped speculation within the party that he is interested in running, with some telling "Chicago Tonight" that Durbin staff members have indeed talked to party and labor leaders asking their opinions on it.
"I have a great job to be the senior senator from this state, to be in Washington and help this state in different ways, and I have no other aspirations for any other office," Durbin said. "And I would beg the people who are doing the speculation right now to cool it. Let's focus on the immediate need to get a state budget. Let's not start talking about an election that's removed from the one that's coming up in November. That, to me, is a waste of time and breath."
On Friday, sources in the Democratic Party as well as labor and progressive circles told "Chicago Tonight" that the chatter was growing loud in Springfield.
"He'd be greeted very warmly in union circles. He could be a hero and right the ship in Illinois. That would have to be very attractive to him," a state labor official said.
"He'd be the strongest candidate the party has by a mile," said a top state Democratic strategist. "Governor would be a great capstone on his career. He can turn the heat down in Springfield. I think he's done with Washington, frankly."
---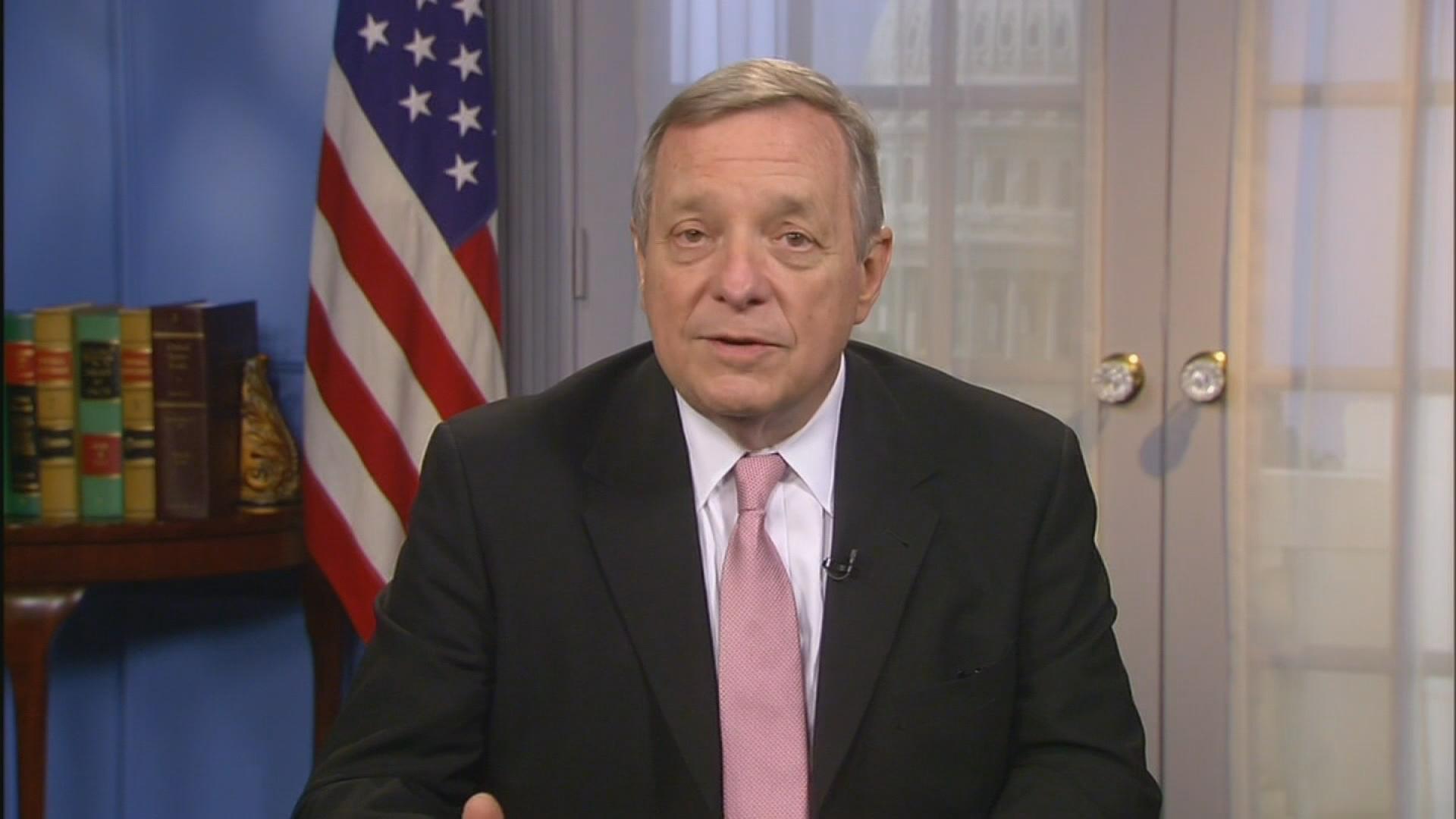 Read: Will Dick Durbin Run for Governor in 2018?
---
Durbin's comments Monday won't necessarily quell the rumors. He spent the morning touring the Infant Welfare Society of Chicago, a social service agency that provides health care services to low-income youth, many the children of immigrants. Located on the city's Northwest Side, the agency, like many others, is caught up in the state budget impasse.
Durbin took the opportunity Monday to rail against Gov. Bruce Rauner and decry the nearly yearlong budget impasse that he says he is seeing the effects of everywhere across the state.
"I don't see anything in [Rauner's] Turnaround agenda that will help the economy of this state," Durbin said. "I believe this governor has a passion against labor unions, has a passion about lowering the wages of working people, and I just don't agree with that approach at all."
He went on to describe the feedback he's received across Illinois, saying that the state budget situation is the No. 1 thing on the minds of those he visits.
"When I go downstate, what I'm finding is that communities are being devastated by this budget crisis, particularly if they have a major university," Durbin said. "Students are now being warned not to go to these universities, and that should be alarming to the governor and everyone involved that it's gotten to this stage."
When asked what advice he would have for House Speaker Michael Madigan, he said to bargain in good faith. Durbin said he agrees the union elements of Rauner's Turnaround agenda should be off the table.
Durbin's positives, according to Democratic insiders, are that he has statewide name recognition, he could raise the most money against a very well-funded opponent, and his primary residence is in Springfield.
The dynamics in Washington, D.C. may play into Durbin's decision. He was passed up for the top Democratic position in the U.S. Senate after Senate Minority Leader Harry Reid announced his retirement. That job will now go to New York Sen. Chuck Schumer. Durbin is aiming to keep his current No. 2 position as senate Democratic whip, although the rift with Schumer casts doubt on whether or not the incoming leader would support him.
Durbin is 71 years old now, so the question is, would he want to do this in three years?
"Chicago Tonight" reached out to the head of the Illinois GOP, who said he'd rather focus on the 2016 election, and a spokesperson for the Illinois Democratic Party, who acknowledged the chatter about Durbin, also said that his party is focused only on 2016 as well.
There are other names rumored to be exploring a run including state Sen. Andy Manar (D-Bunker Hill) from downstate who has authored a bill that would provide CPS $375 million more in state funding next year, former Gov. Pat Quinn, and state senators Heather Steans and Daniel Biss.
Follow Paris Schutz on Twitter: @paschutz
---
Sign up for our morning newsletter to get all of our stories delivered to your mailbox each weekday.
---
Related 'Chicago Tonight' content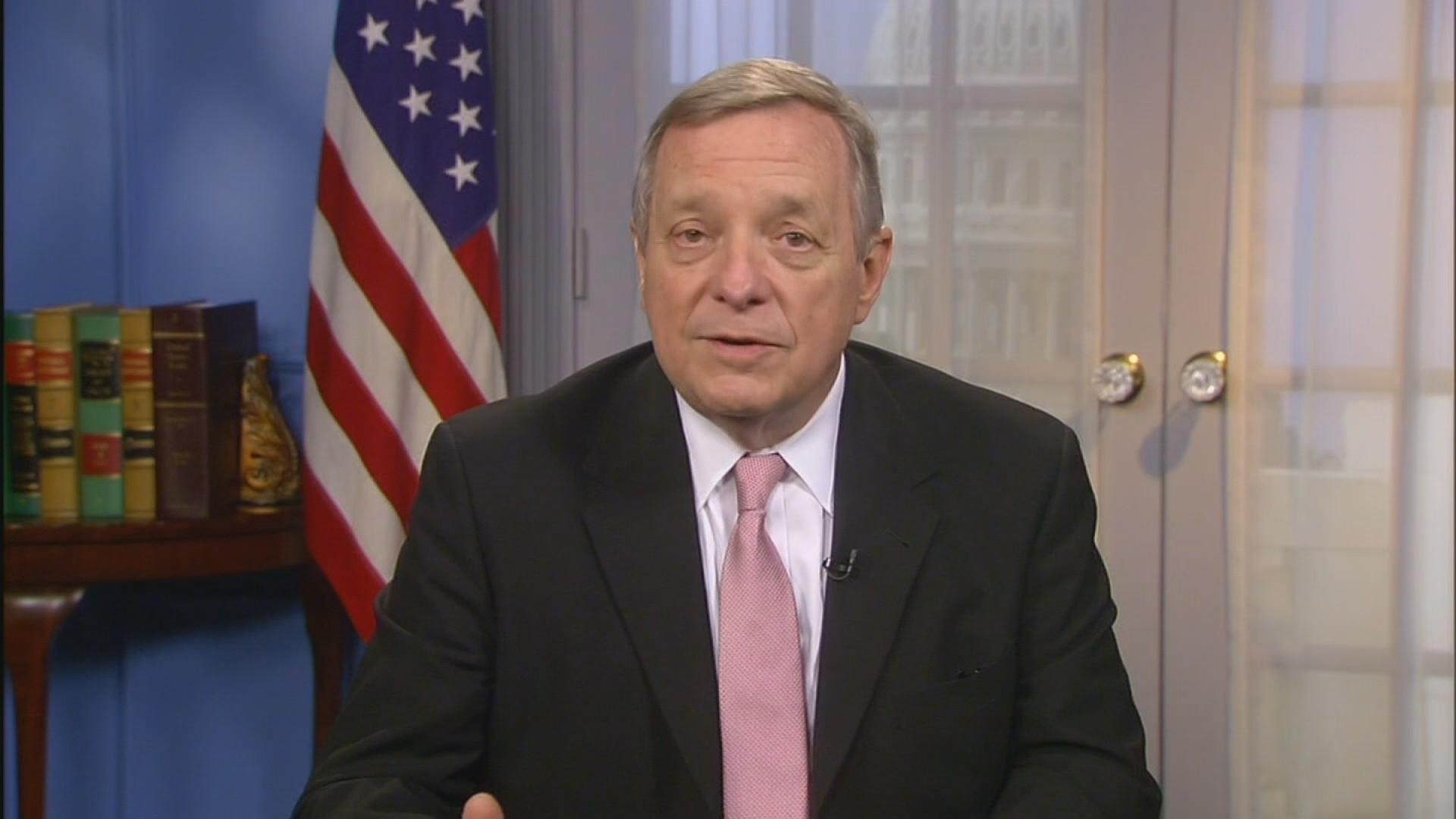 Will Dick Durbin Run for Governor in 2018?
May 20: It may be the worst-kept political secret in Springfield, and now the chatter has reached fever pitch. Sources in the Democratic Party, progressive and labor circles are all buzzing about the possibility of Illinois' senior U.S. Sen. Dick Durbin challenging Gov. Bruce Rauner in 2018, with some saying it is more than innuendo and that the talk is emanating from Durbin's Illinois office.
---