When astronomer Mike Brown was last on "Chicago Tonight" a little over a year ago, no one on Earth had yet seen what Pluto really looked like. For Brown that was especially significant since he takes great pride in having led the charge to kill Pluto—that is, having it downgraded from planet to dwarf planet.
"The real easy way to think about it is that the eight planets that we know of in the solar system are huge and they're on these very nice stately, circular orbits and they kick around everybody else in the solar system. Pluto is just one of those tiny things being kicked around by the planets," Brown said. "It's even smaller than the moon. It's even funny to think that something that we used to call a planet is actually smaller than our very own moon."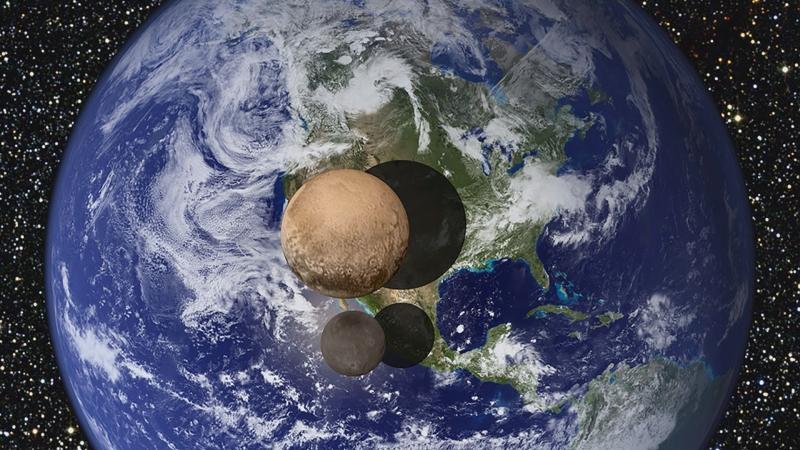 Graphic of Pluto and its moon, Charon, superimposed over Earth.
But last July earthlings got their first close-up views of Pluto as the New Horizons spacecraft flew by it. And Brown finally saw his victim.
"It actually makes me feel very happy to look at it and have everybody realize that there' so many fascinating things in the outer solar system that aren't planets," Brown said. "Just because it's interesting, it doesn't have to be a planet. There's so much interesting to be found out there."
Earlier this year Brown and his team at the California Institute of Technology announced they may have discovered the ninth planet that Pluto once was.
"This was really unexpected from me at least. We were studying these objects in the Kuiper belt, and we were looking at the individuals like Pluto [and] all of these other objects because they're interesting but [we were] also tracking their orbits," Brown said. "And we realized that the very most distant objects were all swinging off in one direction. The only way that could be true is if there's something massive that's pulling them out in that direction."
In the video below, hear more about the planet from Brown and Konstantin Batygin.
"It has to be huge. It has to be something like 10 times the mass of the Earth," he said of planet nine. "This is not a sort of slightly larger object than Pluto. This is an object that's 5,000 times the mass of Pluto out there in the outer solar system."
Brown, the Richard and Barbara Rosenberg Professor of Planetary Astronomy at the California Institute of Technology, joins host Eddie Arruza to talk about Pluto, the new ninth planet and more.
About the new sky show "Planet Nine" at Adler Planetarium
NASA's New Horizons spacecraft captured images of Pluto in July 2015 and continues to send back amazing images of our solar system. Join astronomer Mike Brown in his search for the ninth planet at the Subaru Telescope in Hawaii. The exhibit opens May 28. Admission to the Planet Nine show is included with the All Access Pass. For more information on admission pricing, click here.
---
Sign up for our morning newsletter to get all of our stories delivered to your mailbox each weekday.
---
Related 'Chicago Tonight' stories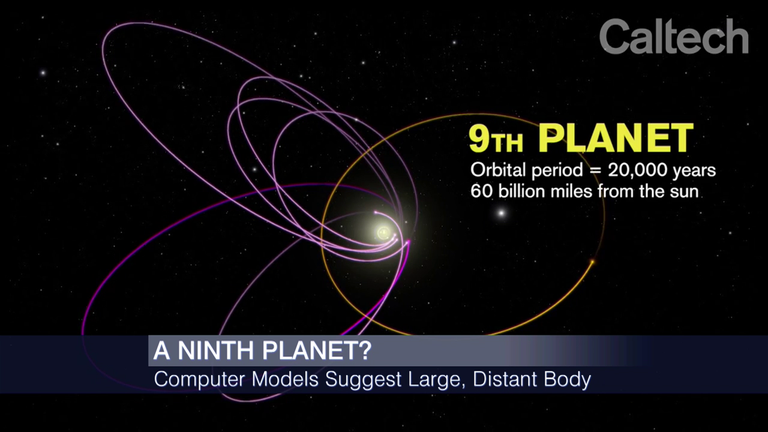 Caltech Scientists Find Evidence of Distant 9th Planet
Jan. 21: Evidence of a distant ninth planet in our solar system, electronic implants and more. Rabiah Mayas of the Museum of Science and Industry is back to review some of the hottest stories in the world of science.
---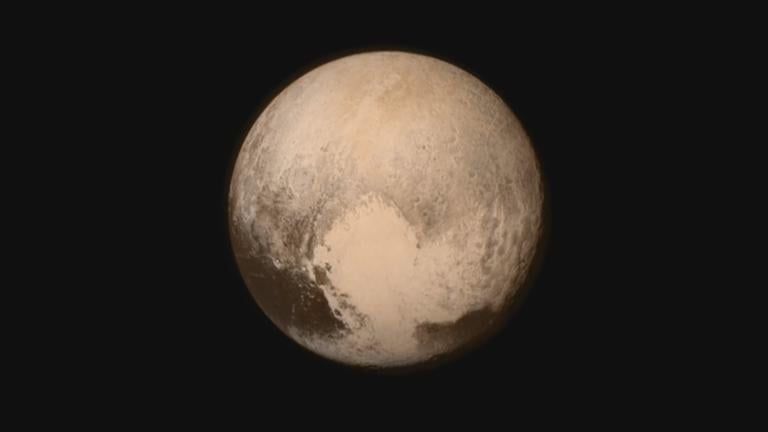 Pluto Gets Its Close-up
July 14, 2015: Pluto finally got a visitor from Earth, 85 years after the dwarf planet's discovery. We discuss the milestone flyby with astronomers from the Adler Planetarium.
---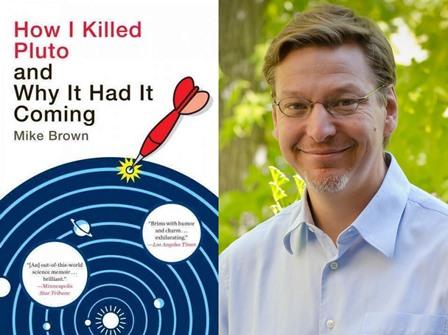 Pluto's Assassin–and Why He's Not Remorseful
March 4, 2015: Caltech Astrophysicist Mike Brown was one of the scientists who, in 2006, led the successful crusade to get the former planet Pluto downgraded to the status of dwarf planet. What he's found far, far away in our solar system.
---