Illinois Republican Rep. Randy Hultgren and Democratic Rep. Mike Quigley join "Chicago Tonight" for a wide-ranging conversation on topics including homeland security, health care and the volatile 2016 presidential race.
Quigley represents Illinois' 5th district, which covers much of Chicago's North Side as well as Schiller Park, Elmhurst and Oak Brook. Hultgren represents the wide-ranging 14th district, from Antioch on the north end to Yorkville on the south end.
Below, some highlights from our discussion.
On the Presidential Primaries
Hultgren said while he will not vote for Hillary Clinton or Bernie Sanders, he is not yet sold on Donald Trump.
"I had questions even with Romney. He wasn't my first choice. I was very supportive of him, but I had some questions. And I think even more so with Trump, and a lot of my constituents are saying the same thing – that it's been a lot of platitudes, a lot of big talking, but I want to hear details, I want to hear specifics about what is his plan with the Affordable Care Act … as far as international defense, international policy, I've got a lot of questions," Hultgren said.
But Hultgren said he hopes to have his questions answered in order to see the party unite.
"It's always been the responsibility of the candidate to bring people back together. Primaries are tough," Hultgren said.
Quigley said Clinton's numbers are not as favorable as they could be, but he's not worried.
"I don't think [her numbers] as harsh and as questioning as they are with Mr. Trump," Quigley said. "Mr. Trump's foreign policy speech – inconsistent, incoherent, glib, superficial and frankly dangerous. So an experienced woman, former Secretary of State Hillary Clinton, will come through far more favorably."
On how the tone of the primaries affects Congress
Hultgren said it's possible that House Speaker Paul Ryan may have an agenda that leads in a different direction than Trump, if he were elected.
"We have to recognize the House has a different responsibility than the president does. We still have to do our job whatever happens, whoever ultimately is the president, we have to continue to do our work," Hultgren said. "I think what Speaker Ryan is asking similar questions that I have [about Trump].  My hope, my intent is that I will be comforted – that I'll be able to hear clear answers, clear, concise statements on foreign policy, which I haven't heard yet."
The fractures in the parties make it harder to get work done, Quigley said.
"I think the polarization that exists makes it harder to be a centrist. I've talked to my Republican centrist colleagues. They're concerned that they're getting picked off by the Tea Party," Quigley said. "That makes it harder for the Republican centrists to move toward the center and find consensus."
On the future of the Affordable Care Act
Hultgren said he still wants changes to the Affordable Care Act
"There's so many problems. For me, boiling it down when I talk to my constituents, they're getting less coverage and it's costing them more. They have less options, and it's costing them more. So it clearly hasn't lived up to the promise," Hultgren said. "What we have to have happen is an honest discussion of what can we do. We're a compassionate nation. Let's make sure we do have coverage for preexisting conditions. Let's make sure we do have coverage for people coming out school before they have a job so they can stay on their parents' [plan]. We can do that, but what we're seeing now – huge insurance companies pulling out saying, 'we can no longer do this,' talking about double-digit premium increases coming up on November first.  It's not working."
Quigley said many of the problems with the law were inherited.
"I understand tweaking of this, but there have been zero efforts to tweak and a ton of efforts – over 60 – to defund or repeal the law," Quigley said. "You can't do the things that we're talking about here in terms of tweaking without finding a funding mechanism. So unless that's something [like] a new tax the Republicans want to propose, the healthcare law as it exists maintains. And millions more people are covered in a more meaningful way."
---
Related Stories from "Chicago Tonight"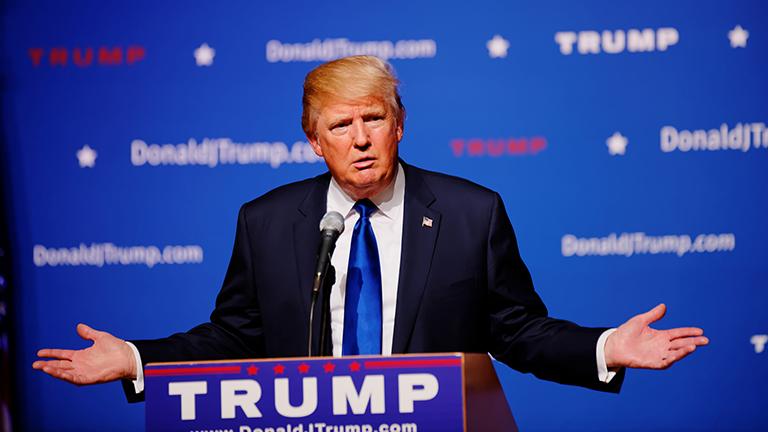 How Donald Trump's Rise Could Impact Illinois Races
May 5: Now that Donald Trump is the presumptive Republican presidential nominee, the hand-wringing and discord within the party is growing.
---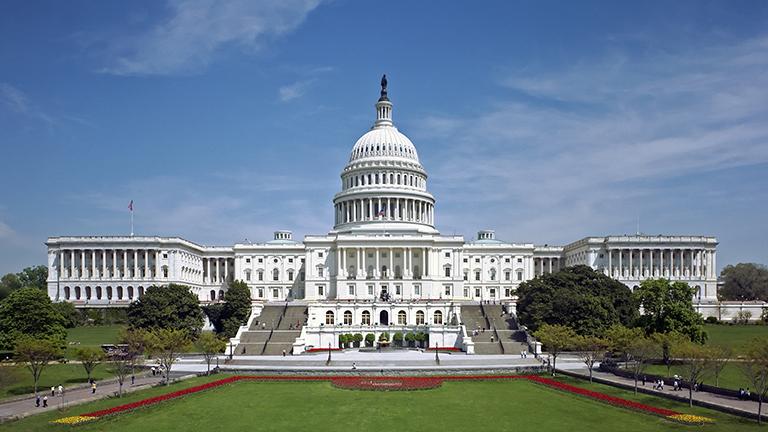 Incumbents Safe, Few Surprises in Illinois' US House Races
March 15: As expected, no incumbent congressman in the Chicago metro area appears to have been knocked off the general election ballot by primary challengers.
---