Over the last 35 years, manufacturing jobs in the United States have dropped by more than 40 percent as companies move production to countries with cheaper costs.
In recent years there's been a modest resurgence in America's manufacturing sector but some economists believe the U.S. will never again be the manufacturing powerhouse it once was.
However, new technologies, especially 3-D printing, are what some say will transform American industry and Chicago is getting on board. 
TRANSCRIPT
Eddie Arruza: In the South Loop it's a small 3-D carving machine appropriately called Carvey that's on the cutting-edge of so-called subtractive manufacturing.
On the city's Southwest Side it's a 3-D printer producing large scale metal parts through additive manufacturing that's drawing the attention of aerospace companies. Whether it's additive or subtractive, the digital technology that's creating a range of new products is what industry experts say is the brave new world of manufacturing.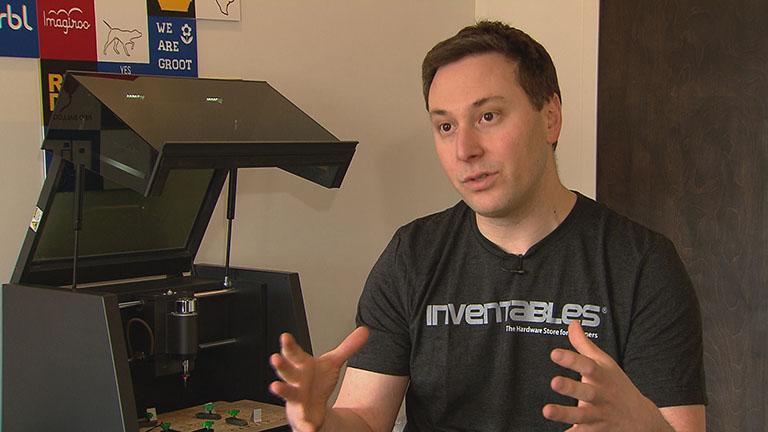 Zack Kaplan, founder of Inventables Zach Kaplan, founder of Inventables: I think that we are in the infancy of this industry and so you're going to see an explosion of these kinds of tools and people participating in digital manufacturing over the next couple of decades.
Arruza: 36-year-old Zach Kaplan graduated from the University of Illinois Urbana-Champaign with a degree in engineering. But he says while he was a student 15 years ago, the digital manufacturing program was still in its infancy and took a long time to create a finished product. But a lot has changed in the digital world since then and Kaplan is now a digital manufacturing pioneer.
Kaplan: A few years ago we decided, "wow wouldn't it be great if you could use a 3-D carving machine as easily as you could use a tool like PowerPoint," and so that was where the inspiration for Carvey came.
Arruza: Among the Chicago products being produced by Carvey are eyeglasses, office supplies, and toys and games. Kaplan's Carvey is not the first 3-D subtractive machine but he touts it as the easiest to use, and there are an increasing number of 3-D printers hitting the market.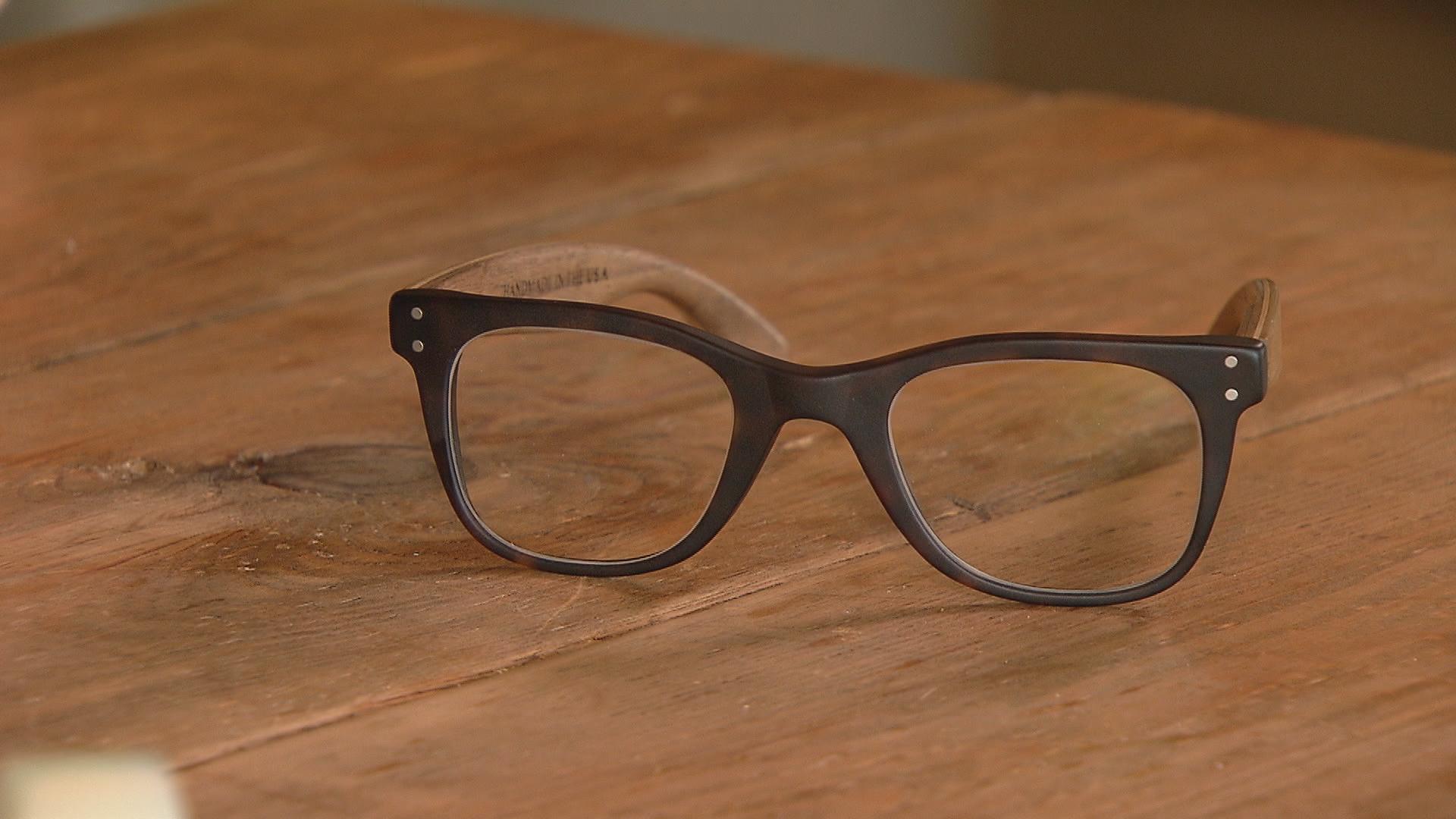 At the consumer level, you can buy a 3-D printer for making pancakes of your own design. At the industrial level, however, the race is on to create digital technology that not only can produce products but that can eventually mass produce them.
Micah Maidenberg, Crain's Chicago: Lots of 3-D printing has started off working with plastics and plastic polymers but a lot of folks think the real holy grail, is how do you do 3-D printing with metals.
Arruza: One Chicago company that's leading the way in metal 3-D production is Sciaky near Midway Airport. The company has long used electron beam welding to repair aircraft turbines. But now, that electron beam machine is also creating large scale components. In addition to manufacturing with that technology, the company is also selling those machines for up to $5 million each.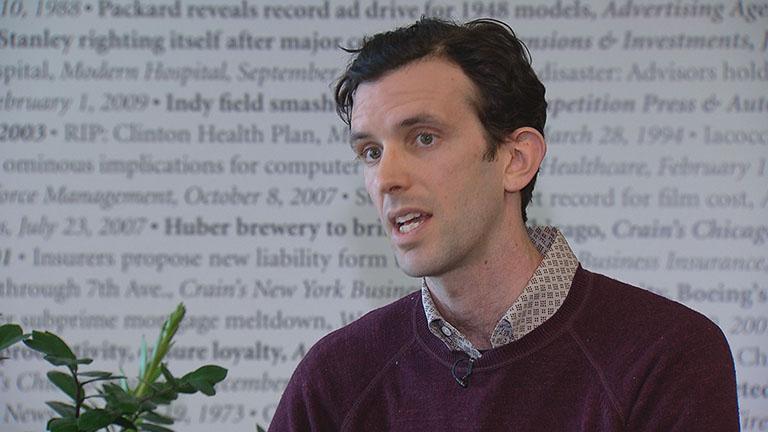 Micah Maidenberg, Crain's Chicago Maidenberg: The way their machine works is like lines of metal are deposited kind one at a time. An example of one of their customers is Lockheed Martin's space unit.
Arruza: In Chicago's Ravenswood neighborhood, Beyond Design is a product development firm. Its name describes the way such companies are now going beyond just designing products. The small company uses computer technology to create everything from household goods to electronics, mostly for outside clients. But while in the past companies like Beyond Design would either have a separate department or outside company creating prototypes, Beyond Design now prints out its products in a fraction of the time that it once took.
Michael Prince, Founder and President of Beyond Design: It's really simplified the process to go from creation to print and a lot of the steps in between that we used to take are now really omitted through this technology
Aruzza: Almost like a word document, a designer produces a draft design of product, and when it's ready, hits print. Among the printers Beyond Design uses is the Chicago-created Carvey. But there's also a Maker Bot, used by home 3-D printer enthusiasts, and they also have a more advanced and expensive machine.
Michael Prince, Founder and President of Beyond Design Prince: So this is a power saw, 10-inch diameter, and what we did we designed the whole unit, but in order to prove out the ergonomics with gloves and without gloves, so we built this on our 3-D printer
Aruzza: But like most companies using 3-D printers, Beyond Design so far is only creating prototypes that are later sent out for production, often overseas. Still, manufacturers say as the technology advances, there's hope for using 3-D for mass production in the United States. Last year, 3-D technology got some high profile attention with the production of a car. The Oak Ridge National Laboratory "printed" a large portion of a Shelby Cobra electric car that was showcased at the Detroit Auto Show. It was there that the president and vice president pushed for more of that kind of technology.
Kaplan: That's where the new jobs are going to be – in computer science engineering design. There's an unbelievable explosion of opportunities that's happening in that regard.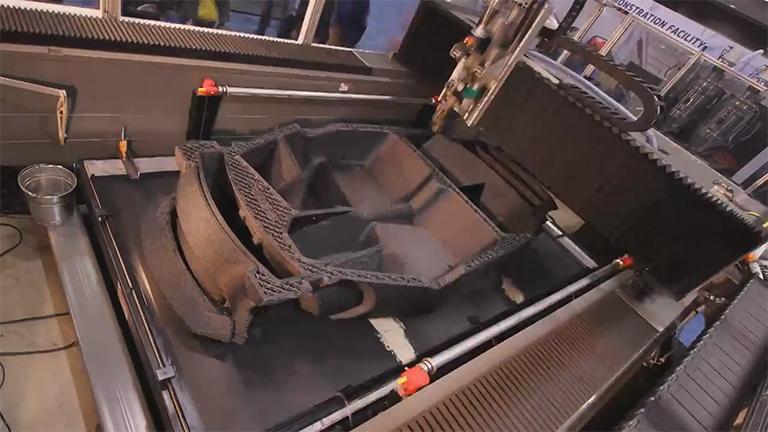 Aruzza: Which means if digital technology is to bring a resurgence of manufacturing to the United States, it will require a high-skilled and better-educated workforce. And with computer-programmed machines doing most of the work, manufacturers will need far fewer employees.
Maidenberg: When manufacturers re-shore jobs and invest in 3-D printing machines and other sophisticated machine tools, they have to have sophisticated people to use them.
I think lots of folks in manufacturing anticipate a real broad transformation or revolution. I don't think that revolution is here yet lots of companies are still experimenting with materials with machines with controls how to use 3-D printing machines.
Aruzza: But experts say the digital manufacturing revolution is already more than underway and some Chicago innovators are leading it.
The Digital Manufacturing and Design Innovation Institute is a unique public-private partnership acting as a world-class, first-of-its-kind manufacturing hub. Based in Chicago, the Institute has the capabilities, innovative spirit and collaborative expertise to transform American manufacturing.
---