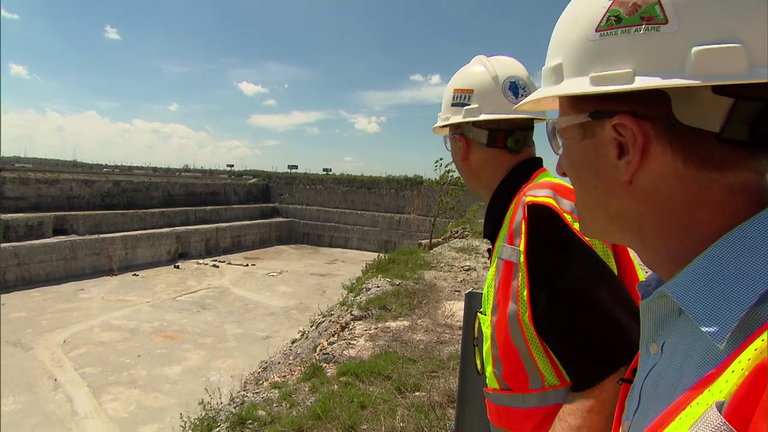 Jay Shefsky of "Chicago Tonight" surveys the Thornton Quarry in May 2015 with engineer Kevin Fitzpatrick of the Metropolitan Water Reclamation District of Greater Chicago.
As of 11:25 p.m. Tuesday, with nearly all precincts reporting, incumbent Metropolitan Water Reclamation District Commissioners Barbara McGowan and Mariyana Spyropoulos were leading the race for six-year term positions with 24 and 19 percent of the vote, respectively, according to reporting from the Chicago Tribune. Newcomer Josina Morita had 18 percent of the vote.  
The Chicago Tribune and Chicago Sun-Times had endorsed Spyropoulos along with Morita and R. Cary Capparelli – both of whom previously ran for board positions. Spyropoulos, an attorney, was appointed to the board in 2009, winning election to a full term in 2010. In the past she's advocated for resource recovery, which would convert treated solid and liquid waste into fertilizers. She's also previously proposed cutting administrative costs at MWRD by reducing the board from nine members to five. 
Morita, an urban planner, ran unsuccessfully for the board two years ago and supports a plan to find industries that could use the district's huge output of treated but non-potable water. Capparelli, the son of former state Rep. Ralph Capparelli, runs his own marketing and public relations firm and was a former board member of the Illinois International Port District. McGowan, who's running for her third term, was unanimously voted vice president of the board in 2010 and has also served as the chairman of the Committee on Affirmative Action. She also fought for minority and women-owned businesses to gain opportunities working on MWRD construction contracts, according to her "Chicago Tonight" candidate survey. 
[WTTW Voters' Guide: Meet the candidates running for Metropolitan Water Reclamation District Commissioner]
Other Democratic candidates for the six-year term included MWRD attorney Joseph Daniel Cook, and Kevin McDevitt, a retired MWRD administrator. This was Cook's first time seeking elected office – he's previously served as a Cook County assistant state's attorney for almost 7 years and currently acts as a senior attorney for the MWRD. McDevitt, who worked for the MWRD for 25 years, has said the most pressing issue for Cook County's sewer system is aging infrastructure and has vowed to work to replace that system. 
The race also includes three Green Party candidates: retired Chicago Public Schools teacher George Milkowski, retired college teacher and sustainability advocate Karen Roothaan, and former Chicago Public Housing Police Officer Michael Smith.
Two-year term candidates  
Despite receiving nominations from both the Chicago Tribune and Chicago Sun-Times, two-year term candidate Tom Greenhaw trailed behind Martin Durkan Tuesday night with 33 percent to Durkan's 38 percent, the Tribune reported. The third candidate, Andrew Seo, was at 27 percent. Of Greenhaw, the Tribune said he would bring "technology savvy, youth, energy, commitment and keen knowledge of water issues to an MWRD board that needs all of the above."
About the MWRD
The Metropolitan Water Reclamation District is a crucial part of municipal nuts and bolts, responsible for treating water collected by sanitary and stormwater sewers in most of Cook County. It also serves as Cook County's Stormwater Management Utility, with its mission being to protect both the health and safety of citizens and area waterways.
The district's nine-member board is elected at large, with members serving on a salaried, part-time basis. In November, voters will elect three commissioners to six-year terms, and one commissioner to fill a two-year vacancy created after Patrick Daley Thompson left to join City Council last March. Tuesday's primary only had contests for Democratic Party seats on the board.
---
Related stories from 'Chicago Tonight'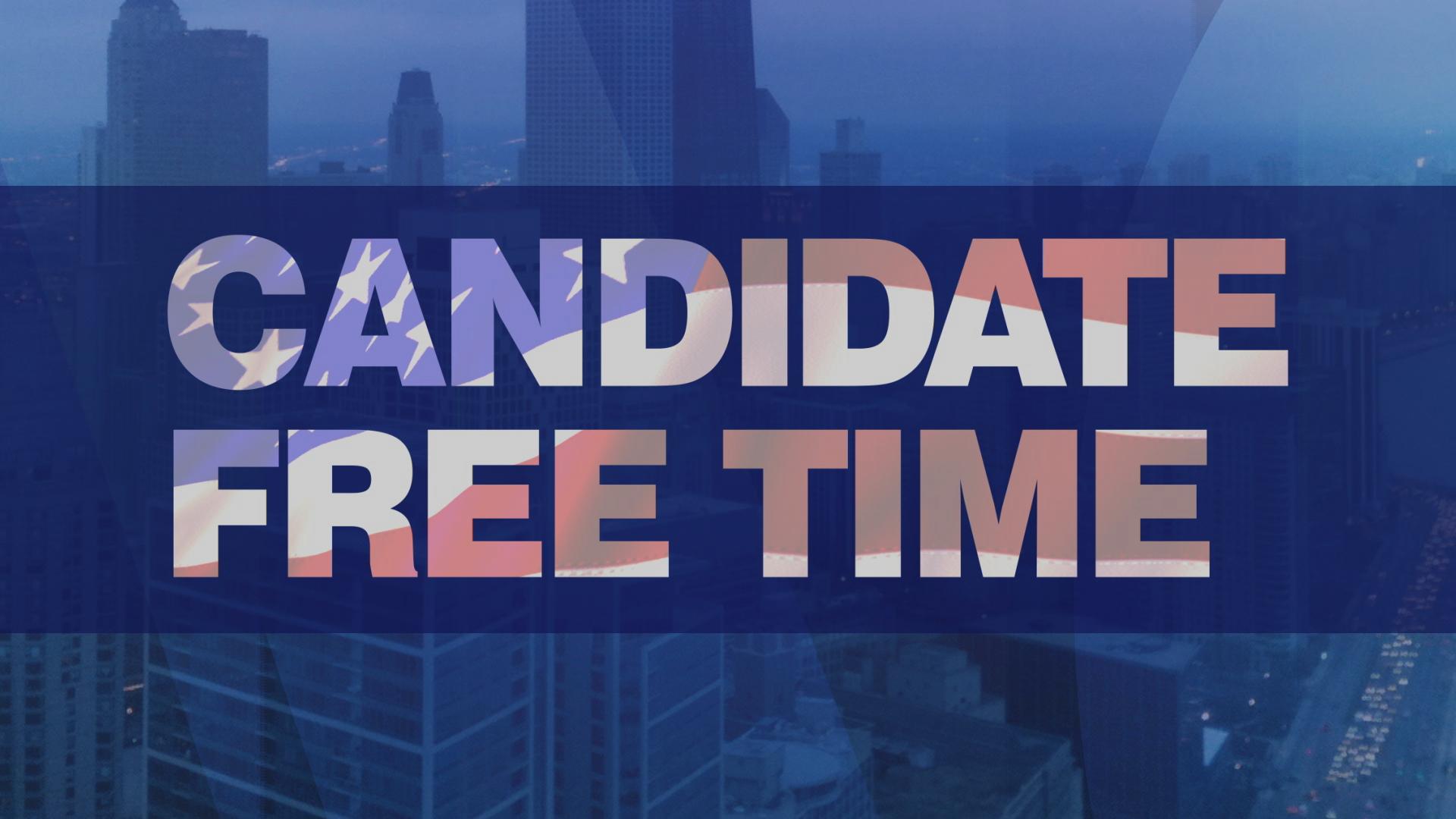 Commissioner, Metropolitan Water Reclamation District
Watch and listen as candidates make their pitches for Metropolitan Water Reclamation District Commissioner.
---
Meet more candidates vying for nominations in Tuesday's primary election, watch forum videos and more.
---