The video cannot be displayed.
The Fighting Illini Football program made a splash Moday with the hiring of Lovie Smith as its next coach.
Smith coached the Chicago Bears for nine years, compiling an 81-63 record which included taking the team to the Super Bowl in 2007. He was recently let go after two losing seasons coaching the Tampa Bay Buccaneers.
Smith is signed to a six-year, $21-million contract to try and revive the moribund Illinois football program which has struggled in the very competitive Big Ten for several years.
The idea was the brainchild of brand new Athletic Director Josh Whitman, who says he reached out to former Illini head coach and former Bears offensive coordinator Ron Turner to make the initial pitch to Smith.
Smith immediately said yes, and the two met several times over the last two weeks. The deal was finally inked on Sunday.
#WEWILLWIN pic.twitter.com/eIC379IiyD

— Josh Whitman (@IlliniAD) March 7, 2016
#ILLINI pic.twitter.com/OULEpiGgjS

— Josh Whitman (@IlliniAD) March 7, 2016
Whitman explains that it's not just Smith's experience as a head coach that sold him.
"There's not a living room in America that won't open the doors to Lovie and his staff," Whitman said. "You think about the four geographic areas that Smith has connection to: Chicago, St. Louis, Texas – where he's from, and Florida, where he spent time coaching. It hits all of those boxes."
Smith was fired from Tampa Bay with two years remaining on his previous contract that would have paid him a significant sum of money. Smith says he was drawn to this opportunity because he's always seen his role as a mentor and a teacher – strengths that college coaches require.
During his time with the Bears, he says he would also recruit free agents to play for the Bears, so he knows how to make the sales pitch. And he didn't take long making his first sales pitch to recruits and high school coaches in Illinois.
"To the high school coaches out there, we need your guys here in town," Smith said. "In Champaign, in Chicago, throughout the state of Illinois: We need them playing for the flagship university. And to the high school prospects in Illinois, as soon as I can make contact with you, I'll be asking you to make your university proud."
The move comes as the school owes just under $1 million to outgoing coach Bill Cubit and $2.5 million to outgoing Athletic Director Mike Thomas.
But this is money raised by and internal to the athletic department, so it doesn't come from taxpayer money at a time when the state budget impasse is holding up state funding for the school.
Whitman – who also played at U. of I. – says there will be ample money for Smith to hire top assistant coaches. Smith says he'll look at keeping some current coaches, he'll bring his son on board and wants to look at other Big Ten teams to try and snag some of their coaches.
Below: Watch the University of Illinois' press conference introducing Smith as the new head coach.
---
Follow Paris Schutz on Twitter: @paschutz
---
Related 'Chicago Tonight' stories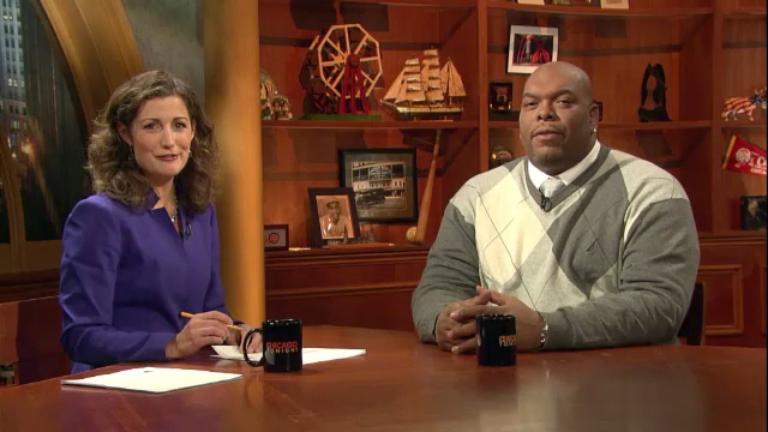 "Big Cat" Williams on Bears Coaching Candidates
Jan. 7, 2013: Lovie Smith is out. Who will be in as the Bears' next head coach? James "Big Cat" Williams gives us his take on some of the leading contenders.
---
History of Chicago Bears' Head Coaches
Nov. 17, 2014: The Chicago Bears have had 17 head coaches since the team's inception as the Decatur Staleys. Learn more about the coaches and their records with the team.
---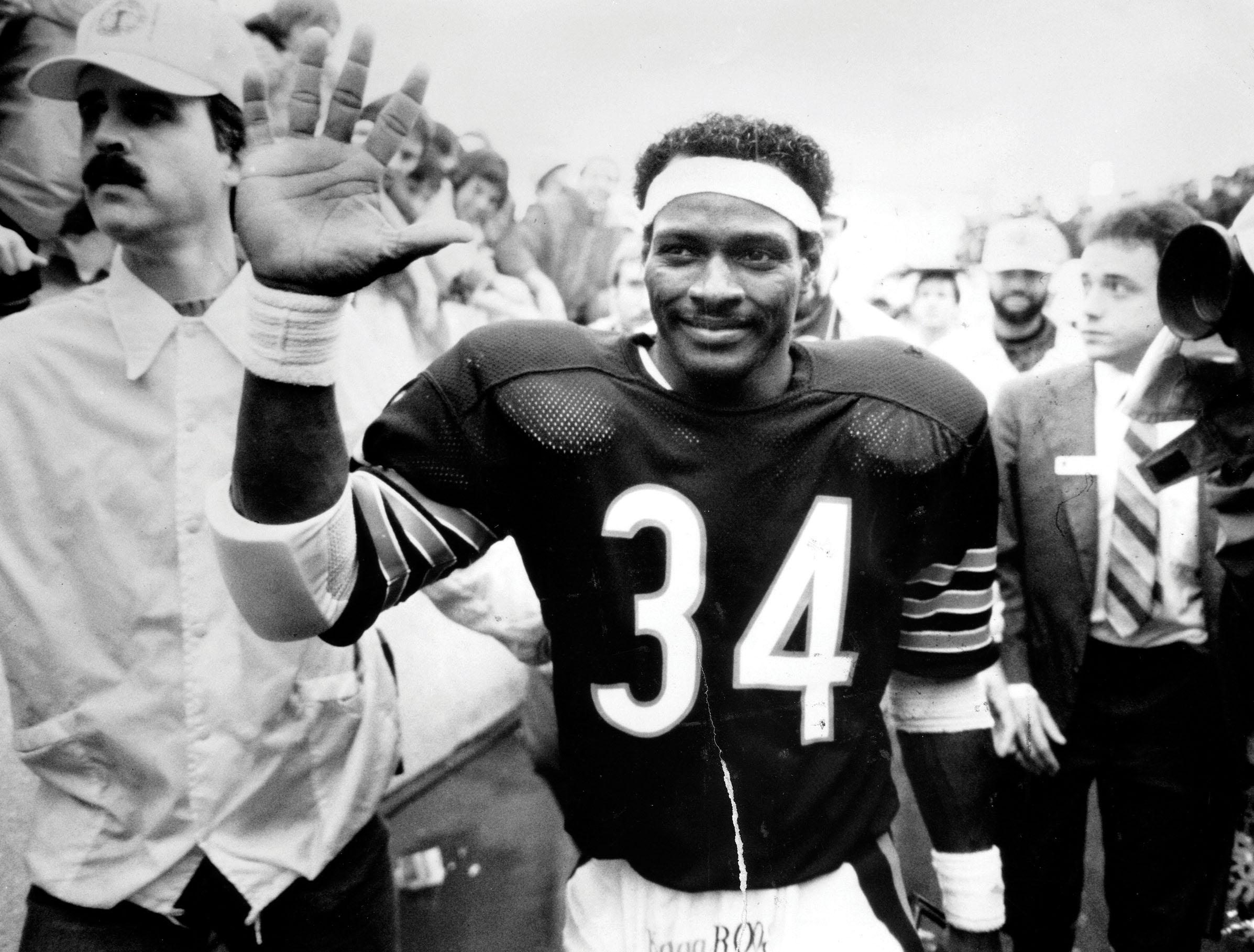 Chicago Bears: A 'Decade-by-Decade History' Book
Sept. 10, 2015: After spending months combing through nearly 100 years of archival photographs and newspaper articles, the Chicago Tribune is releasing a comprehensive look at the Windy City's football team. Joe Knowles, associate managing editor for sports at the Tribune, talks about what fans can expect from the book.
---