Early voting numbers in the March 15 primary are up this year. But in one ward, the numbers are towering over the rest.
It's driven by a statehouse race that pitts a relative unknown against the most powerful politician in Illinois, House Speaker Michael Madigan. The race has gotten ample attention and is costing millions of dollars.
Does that mean the 46-year incumbent Madigan may actually be in trouble? Paris Schutz reports.
TRANSCRIPT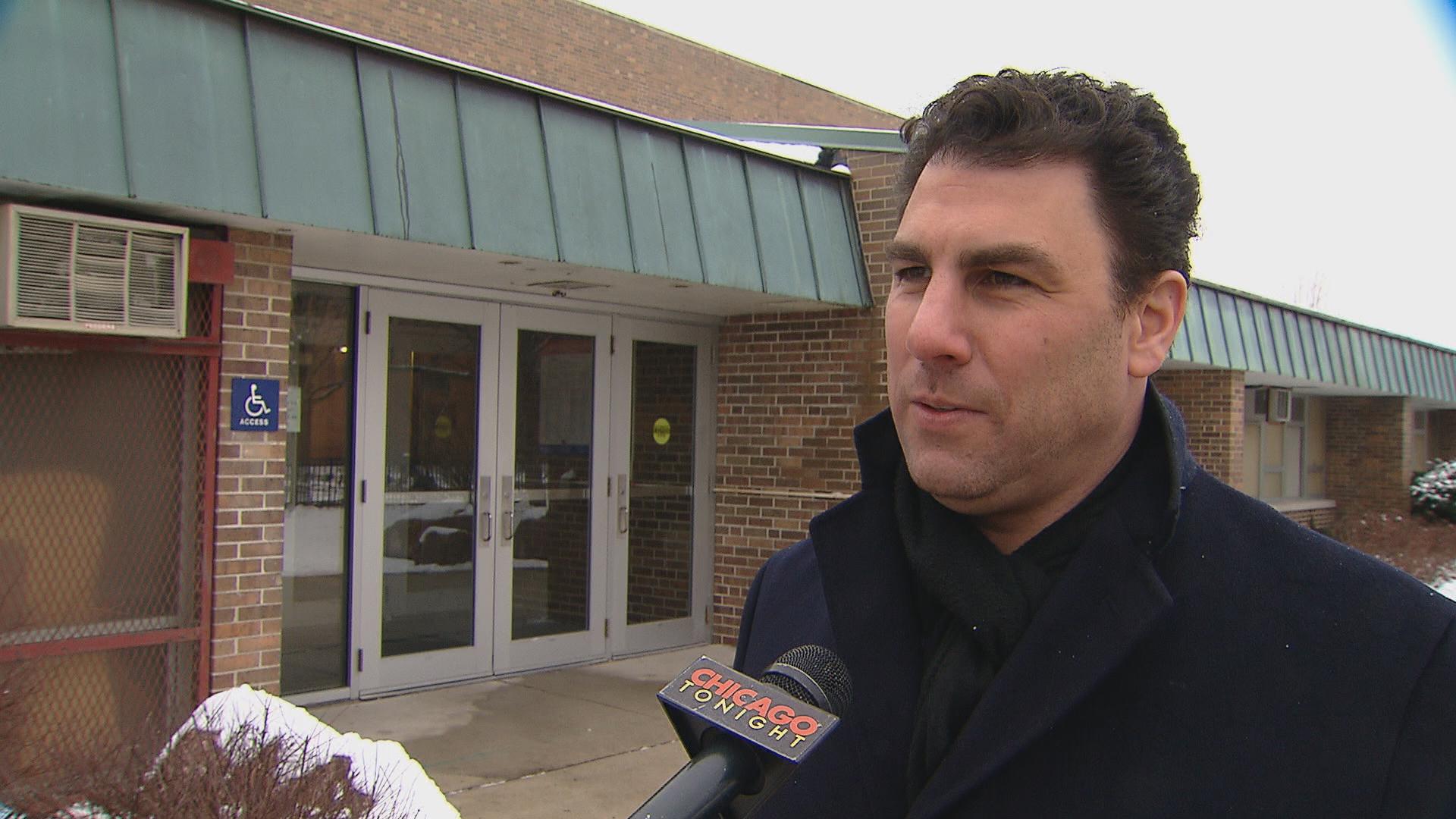 "I wasn't recruited by anybody," Madigan challenger Jason Gonzales said.
Paris Schutz: A steady trickle of voters cast their ballots at a West Lawn Park District site on the city's Southwest side. Longtime resident Helen Snow says her vote was never in question: she likes Mike Madigan.
Helen Snow, voter: His office has done a lot of good for me as a senior, so I appreciate that.
Schutz: Snow is one of 1,709 13th Ward residents who have voted early. That's way above the next highest ward, the 19th, with 1,257 ballots cast. The 13th Ward is the seat of Madigan's Southwest Side power base. The large numbers appear to be a sign Madigan's machine is in high gear turning out the vote.
But opponent Jason Gonzales says it's fear that's motivating the turnout.
Jason Gonzales: Certainly he's pressuring his base to come out and vote early and to vote for him. I think Speaker Madigan is very worried that I may just win.
Voter John Vyhnenek isn't buying it.
John Vyhnenek: No, he won't lose. He's got the people with him that are important.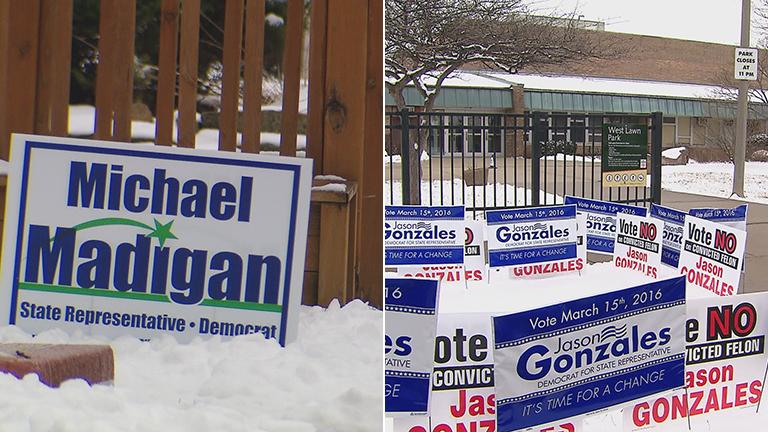 Schutz: Speaker Madigan, as chair of the state's Democratic Party, has a major fundraising advantage in this race. But Gonzales has attracted some high-dollar donors of his own, including former Democratic Senate candidate and businessman Blair Hull.
Hull has contributed $320,000 of a $577,000 total raised by a new independent expenditure group called Illinois United for Change. The group supports Jason Gonzales and seeks to defeat Madigan. The PAC began airing its first anti-Madigan ad today.
Madigan forces contend Gonzales has gotten most of his money from Bruce Rauner supporters, although an analysis shows that most of Gonzales' donors also gave to Mayor Rahm Emanuel. Madigan's spokesman says he believes Gonzales, who is not originally from the district, was planted by the Rauner campaign, a charge Gonzales vehemently denies.
Gonzales: I wasn't recruited by anybody. That's ridiculous. My ties to the community are very strong and the important thing is that I'm here to provide the leadership that our community wants.
Schutz: Though the results won't be firm until the votes are counted, residents say this has been the most contentious race they've ever seen – in a district where the outcome is almost never in doubt.
For "Chicago Tonight," this is Paris Schutz.
Follow Paris Schutz on Twitter: @paschutz
---
Gonzales has admitted to credit card fraud in his teens and early 20s. But he says he reformed himself, eventually getting degrees from Harvard and MIT. The primary election is Tuesday, March 15.
---
Related 'Chicago Tonight' stories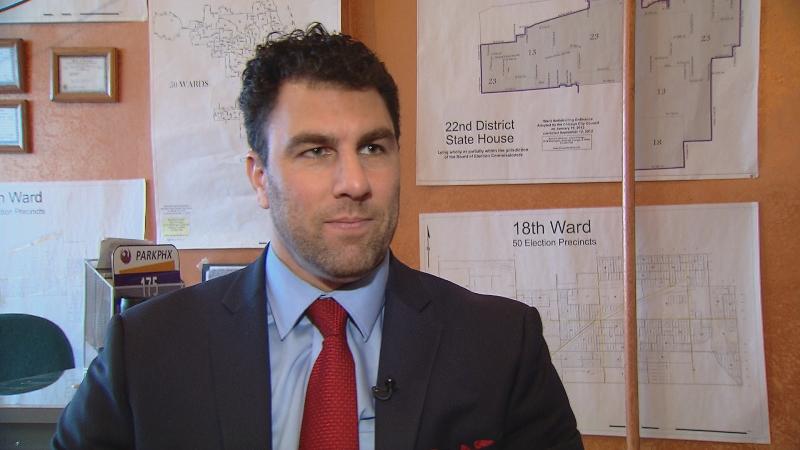 Michael Madigan Faces Primary Challenger Jason Gonzales
Dec. 22, 2015: A young, Harvard-educated, first-time candidate tells us why he believes he can defeat the state's most powerful incumbent, House Speaker Michael Madigan.
---