Newshounds of the 1940s stayed in the know at the Telenews Theater. What made the Telenews yesterday's news? Geoffrey Baer is here with the answer to that in this week's edition of Ask Geoffrey.
But first: The story of an Olympic cyclist who cleaned up in the laundry business.

Was the owner of the Carl Stockholm dry cleaning business once an Olympic bicyclist? I remember seeing his stores with a bicyclist on his signs. Was he from Chicago?
– Michael Woodward, Berwyn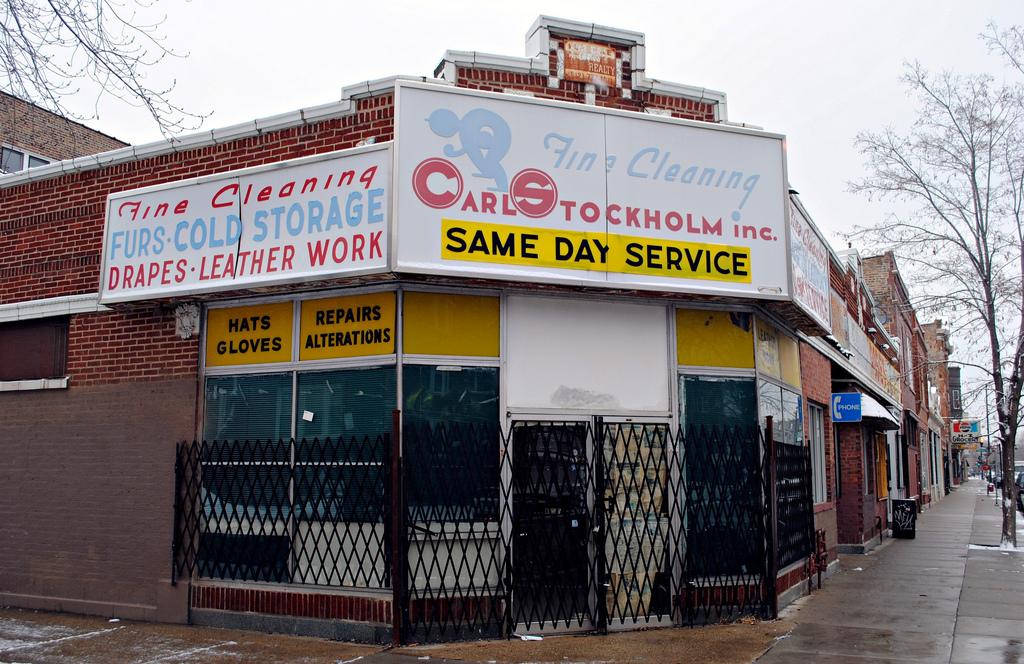 (Flickr / Cragin Spring)
Some of our viewers will remember the Carl Stockholm Fine Cleaning chain, 22 dry cleaning shops throughout Chicago that bore a logo that incorporated a bicyclist into the "C" and "S" of his name. That clever bit of branding came from his stint as an Olympic cyclist in 1920 and as a professional cyclist during the sport's heyday of the '30s and '40s.
But there was a lot more to Carl Stockholm than starch or no starch! According to his obituary in the Chicago Tribune, Stockholm was also a veteran of two world wars, a dedicated Chicago sports promoter, and was instrumental in bringing one of Chicago's most beloved museum exhibits to Chicago, the U-505 submarine.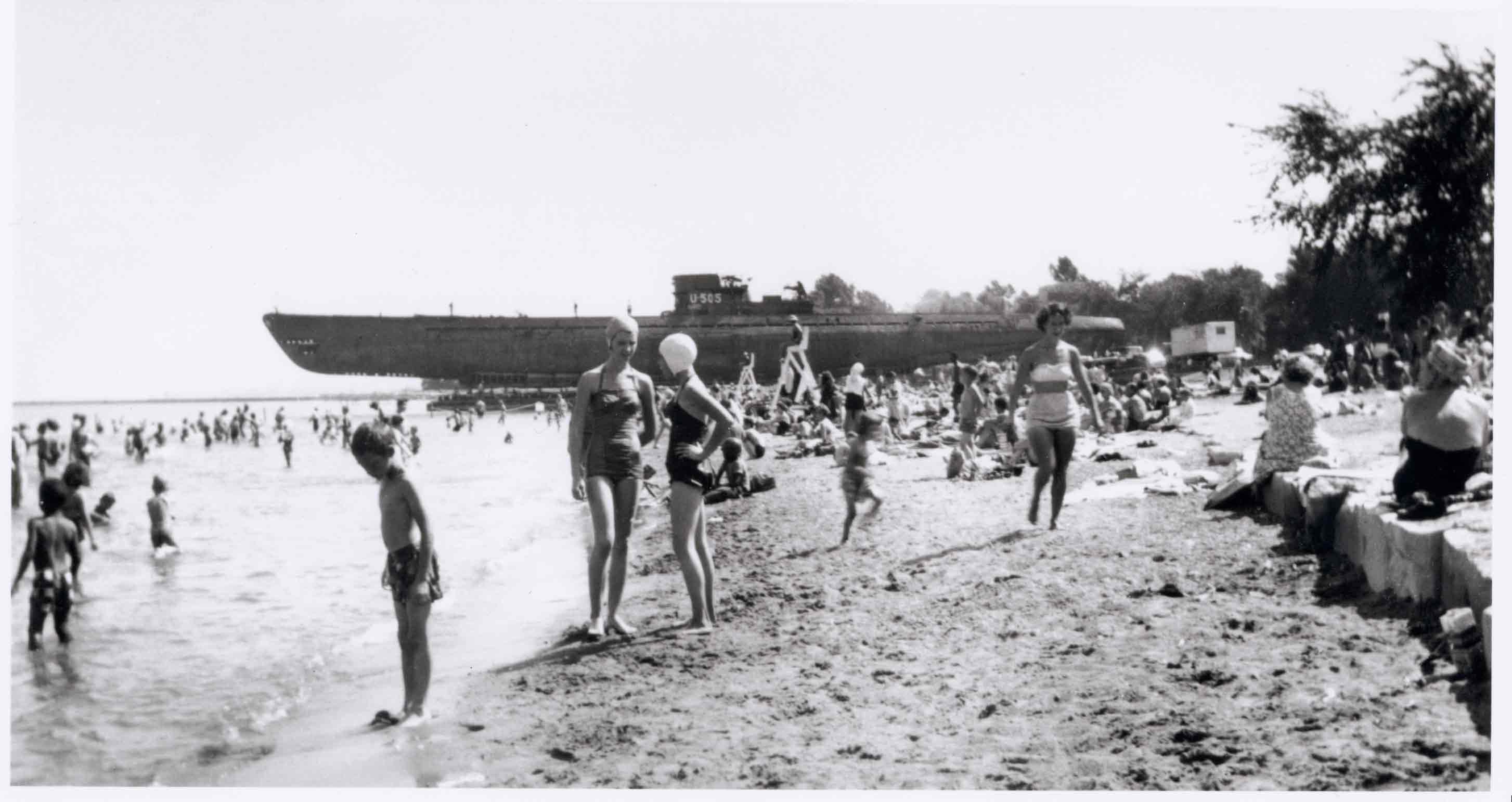 (Courtesy Museum of Science and Industry)
Stockholm was born in Wisconsin. He grew up in Zion, Illinois and joined the Army at 17. During his World War I tour in France, he took a bullet to the knee from a private coming off guard duty. A doctor advised him to try cycling to recover and Stockholm found he had a knack for it – so much so that he qualified as an alternate on the 1920 U.S. Olympic road cycling team. The team came in seventh place after one of his teammates, August Nogara, lost a lot of time due to a collision with a chicken on the road.
After the Olympics, Stockholm went pro in 1922 and won multiple championships. He was a hometown favorite in the Chicago Six-Day Races, where two-man teams completed as many laps around a track as they could in six days, often riding more than 2,500 miles total.
In the early 1930s he opened his first dry cleaning stores with the help of a friend in the business. In 1933, Carl Stockholm Fine Cleaning exhibited as the official cleaners of the Century of Progress World's Fair. The company cleaned the fair workers' uniforms. According to Stockholm's son Jon, that's when the cleaning business really began to take off and more stores were opened.
Stockholm also contributed to the Chicago sports scene – he promoted boxing events, auto racing, and even ski jumping at Soldier Field!
When the United States entered World War II in 1941, Stockholm volunteered for the Navy despite being too old to be drafted at 44 and having a family and thriving business in Chicago. He was later appointed Senior Officer of Shore Patrol for the entire South Pacific fleet.
In 1948, Stockholm opened a drive-through cleaners in West Garfield Park on Pulaski. The following year, he was appointed a national director of the Navy League.
In 1953, Stockholm and Robert Crown co-chaired the committee that brought the captured German U-505 submarine for a permanent exhibit at the Museum of Science and Industry. Ever wonder just how you bring a submarine to a museum? Check out the video from MSI below!
---
Stockholm retired from the dry cleaning business in 1970 and his son took over until the chain officially folded in 1976, but the bicycle logo signs remained on some storefronts for decades.
The Carl Stockholm died in 1996 at the age of 99.
---
What can you tell me about the Telenews Theater on State Street?
– Craig Kois, Evanston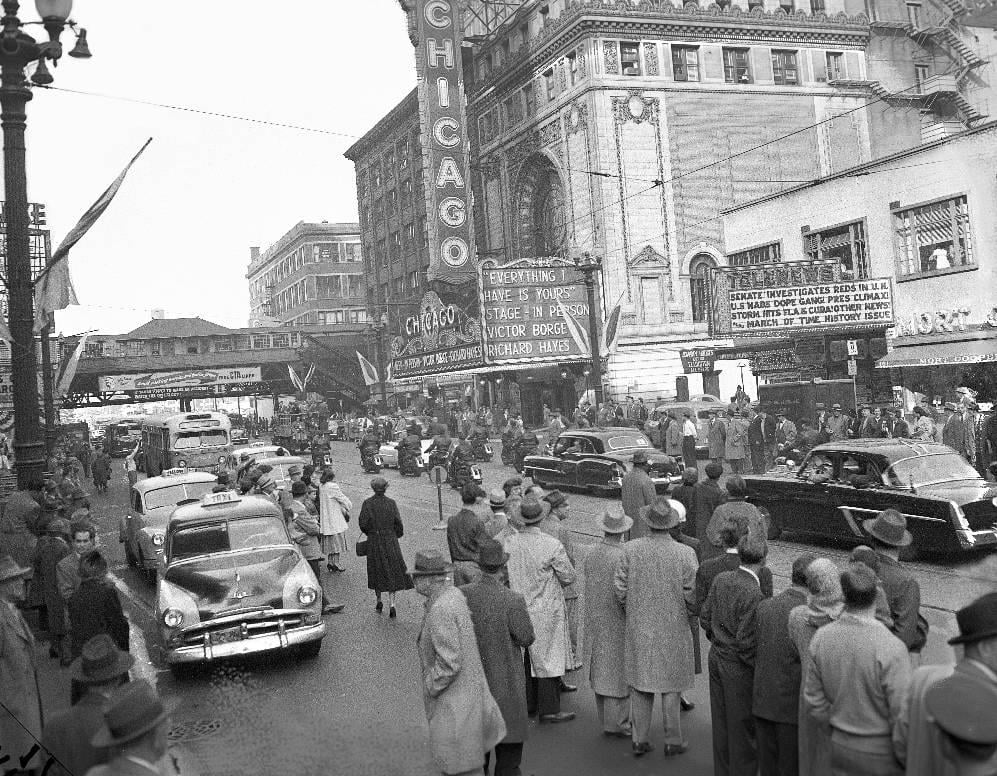 Back before 24-hour cable news channels existed, Chicagoans could see history in the making at the Telenews Theater on State and Randolph, just south of the Chicago Theater.
Advertised as "the magazine of the screen," it opened in 1939 as part of a chain that originated in San Francisco. The theaters showed syndicated Telenews newsreels that featured world, national and local news, as well as weekly sports reels. The newsreels were often accompanied by a comic short movie. The Telenews Theater would also sometimes run special films, like the Metropolitan Opera's staging of "Carmen" or a feature-length film of Queen Elizabeth's coronation. An Associated Press teletype chattered away in the lobby of the Telenews and the resulting reports were tacked to the wall.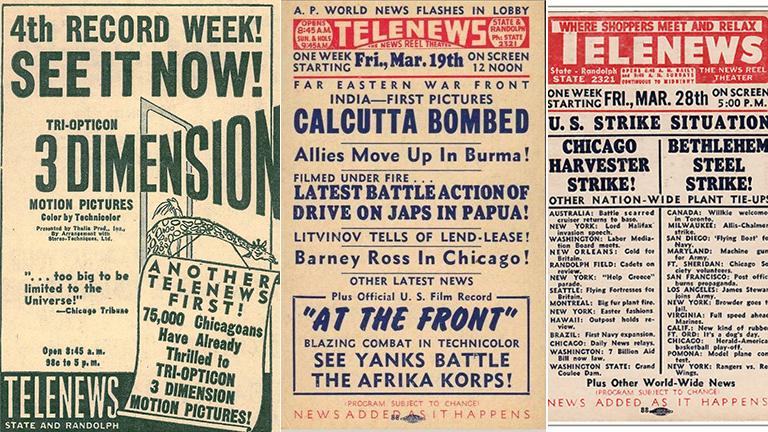 The idea of a news theater emerged just in time for dispatches from World War II, but it wasn't long before television news began delivering the days' events right into people's homes and demand for newsreels faded. But because the Telenews Theater was, after all, a theater, a transition to a first-run movie theater was easy.
In 1953, it was permanently renamed the Loop Theater and began showing feature-length movies. As Loop nightlife declined during the '60s, the Loop Theater and other downtown movie houses resorted to showing B-movies and racier adult fare like Russ Meyer films.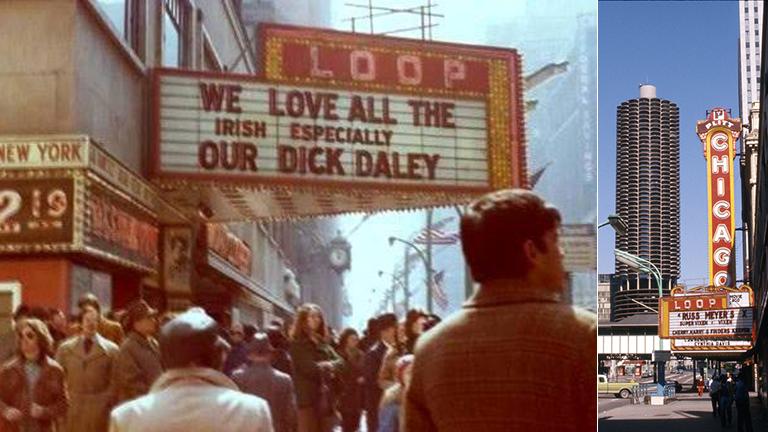 By the '70s, the Loop and most other downtown theaters just weren't drawing enough business to stay open. The Loop Theater closed for good in 1978.
For many years the building housed a Walgreens, until it was finally demolished in 2005. Today, the Joffrey Tower stands at the Telenews site.

More Ask Geoffrey: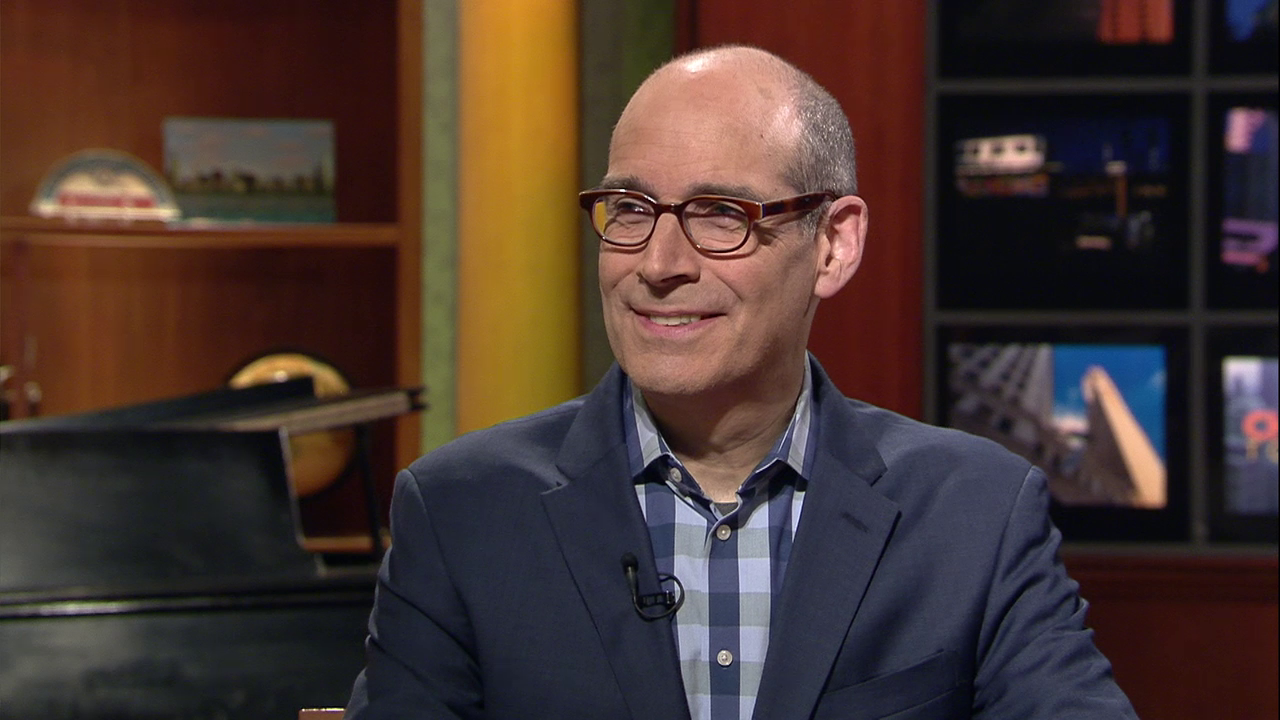 Did you know that you can dig through our Ask Geoffrey archives? Revisit your favorite episodes, discover new secrets about the city's past, and ask Geoffrey your own questions for possible exploration in upcoming episodes. Find it all right here.
Do you have a question for Geoffrey? Ask him.
---