WTTW's 2016 Voters' Guide to the Primary is an online resource designed to inform voters about the candidates running for Cook County office in the March 15 election.
Every candidate running for a Cook County office was given two minutes to tell voters where they stand on the issues, why they feel they are best qualified and what they intend to do if elected or re-elected. The messages were recorded at the WTTW studios at no cost to the candidates. The Voters' Guide is an online version of Candidate Free Time, pioneered by WTTW in the 1992 race for U.S. Senate. This year, we are proud to partner with the League of Women Voters of Cook County to give voters this guide to candidates for Cook County office.
About this office: Metropolitan Water Reclamation District Commissioner
The Metropolitan Water Reclamation District (MWRD) is governed by a nine-member board elected at-large with three commissioners elected every two years. During the March 15 primary, some candidates will run for six-year terms, while others will run for terms that last two years.
MWRD treats water collected by sanitary and stormwater sewers in most of Cook County. It also serves as the Stormwater Management Utility for Cook County. Its mission is to protect the health and safety of citizens and area waterways.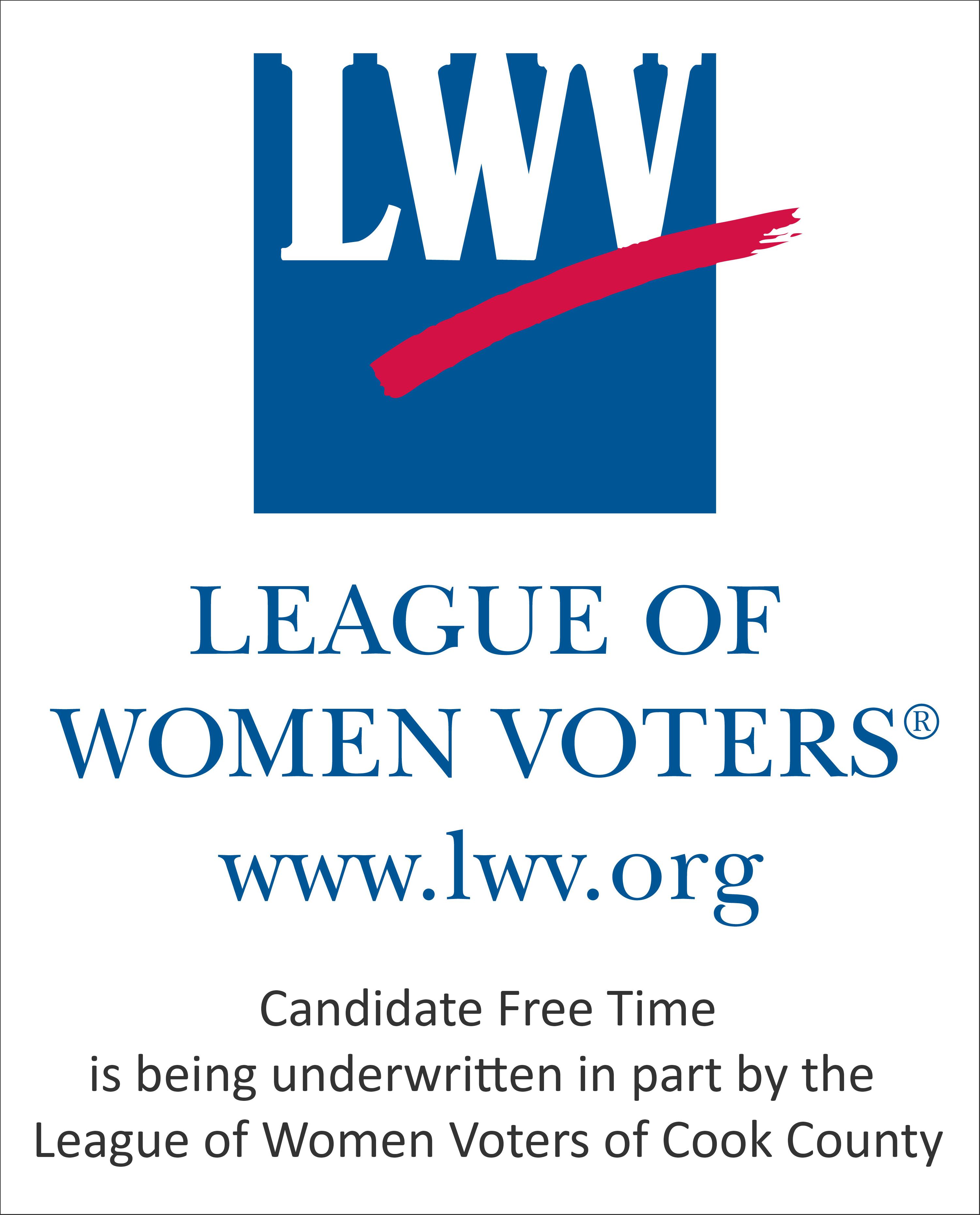 About this candidate:
Name: Tom Greenhaw
Party: Democratic
Born: December 1985
Residence: Chicago
Family: My wife Michelle and I have been married for just over a year.
Occupation: Founder of a retail technology company
Political experience: I am a first-time candidate, and I've never run for office or held a government position of any kind. I am a technology entrepreneur and sustainability advocate, and I am a candidate for MWRD Commissioner because I am passionate about preventing flooding and protecting our environment and believe that my background would be a positive addition to the board.
Website: tomgreenhaw.com
What is your vision for this office?
With the Tunnel and Reservoir Plan (TARP, aka Deep Tunnel) largely in place, I believe the MWRD should fully embrace "green infrastructure" in its future stormwater management efforts. Green infrastructure such as permeable pavement, green roofs, and rain gardens are designed catch or slow rainwater before it ever enters the sewer system.
In early 2015, I conceived of an idea for legislation that would incentivize green infrastructure by providing a property tax exemption if some form of green infrastructure was installed on the property. The idea was drafted into a bill and submitted by Rep. Robert Martwick as HB3516. While the bill gained the support of the Illinois Environmental Council, the bill was not called and thus was not passed. I will continue to promote innovative ideas such as this one, and hope that if elected as a Commissioner I will be a stronger advocate for these types of legislative initiatives that would incentivize green infrastructure throughout Cook County.
What is the most pressing issue facing Cook County, and how can you help address it?
All units of government in the State of Illinois are facing financial challenges, and it must be the duty of elected officials at all levels to find solutions that will give citizens access to the essential services they need despite financial constraints. This is no different at the Metropolitan Water Reclamation District, which is in a unique position as it transitions into a resource recovery agency to begin cutting costs and generating revenue through its processes.
For example, the District has set a goal of being energy-neutral by 2023, an enormous cost saver, and it can be achieved through the use of biogas technology. A variety of different gasses prevalent in the wastewater flowing into MWRD treatment plants can be used to generate energy, and this is beginning to be utilized at the district to power its treatment process. It is likely that there is even more energy potential with biogas than is required for the District's usage, so finding ways to send it to the grid or further refine it into a natural gas product should be explored.
The MWRD is also installing technology at its Stickney wastewater treatment plant that will remove enough phosphorus to generate over 10,000 tons of fertilizer each year. This fertilizer can then be sold to generate millions in revenue that will offset its cost and generate a return on investment for taxpayers.
Transforming the MWRD into a resource recovery agency will both improve our environment and improve the District's financial footing, providing the citizens of Cook County with its essential services in a more cost-effective way.
CANDIDATE STATEMENT
Hi, my name is Tom Greenhaw and I'm a candidate for the 2-year term as Commissioner of the Water Reclamation District.
I'm running for this office for two reasons, because I want to help prevent flooding and because I want to protect our environment, especially our water.
I am passionate about these issues because they have impacted me on a personal level. Growing up in the suburbs of Chicago, my family's home flooded repeatedly and I saw firsthand the stress and damage caused by flooding.
I also lived for four years in Arizona while attending college, and it was there that I learned a lot about water issues - particularly water conservation. I realized very quickly that I had taken Lake Michigan, our greatest resource, for granted.
After returning to Chicago, I went through the Leadership in Sustainability Management program at the University of Chicago's Graham School, getting a broad background in environmental policy. While there I conducted research that sought to find ways to increase the rate of proper disposal of medication, an important health, safety, and environmental issue.
In 2015, I had an idea for a program that would prevent flooding by incentivizing "green infrastructure" – permeable pavement, green roofs, and rain gardens for example. This idea was turned into a bill in the state legislature, House Bill 3516, sponsored by State Representative Robert Martwick.
I am not just talking about green infrastructure or pharmaceutical disposal now that it is election season. I have been an advocate on these issues for years. Through my advocacy work and background in environmental policy, I know what must be done at the District to keep it moving forward on important initiatives that will protect our water.
Serving as a Commissioner at the MWRD will be a seamless extension of my advocacy work, and I hope to earn your vote so that I can do even more work on these important issues.
My name is Tom Greenhaw, and I'm a candidate for the 2-year term as Commissioner of the Water Reclamation District. Thank you.
---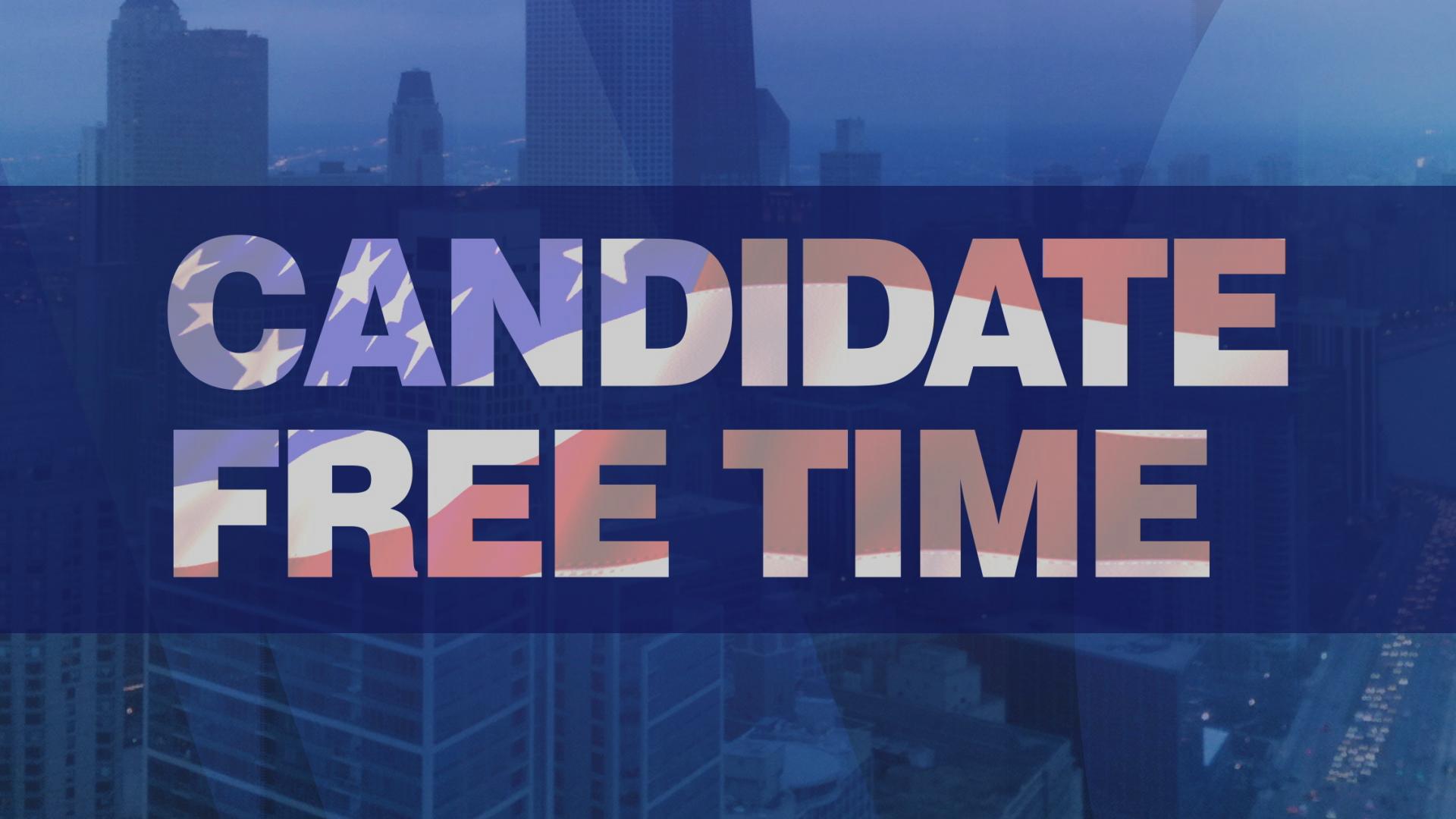 See more Metropolitan Water Reclamation District candidates
Return to our 2016 Voters' Guide to the Primary
---