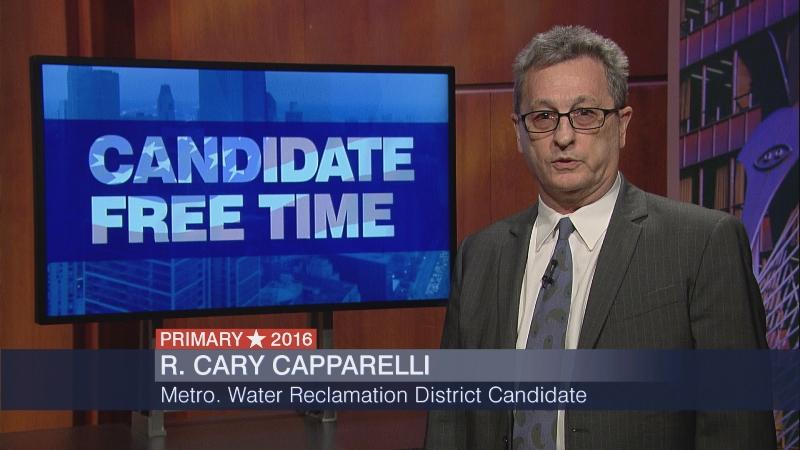 R. Cary Capparelli
WTTW's 2016 Voters' Guide to the Primary is an online resource designed to inform voters about the candidates running for Cook County office in the March 15 election.
Every candidate running for a Cook County office was given two minutes to tell voters where they stand on the issues, why they feel they are best qualified and what they intend to do if elected or re-elected. The messages were recorded at the WTTW studios at no cost to the candidates. The Voters' Guide is an online version of Candidate Free Time, pioneered by WTTW in the 1992 race for U.S. Senate. This year, we are proud to partner with the League of Women Voters of Cook County to give voters this guide to candidates for Cook County office.
About this office: Metropolitan Water Reclamation District Commissioner
The Metropolitan Water Reclamation District (MWRD) is governed by a nine-member board elected at-large with three commissioners elected every two years. During the March 15 primary, some candidates will run for six-year terms, while others will run for terms that last two years.
MWRD treats water collected by sanitary and stormwater sewers in most of Cook County. It also serves as the Stormwater Management Utility for Cook County. Its mission is to protect the health and safety of citizens and area waterways.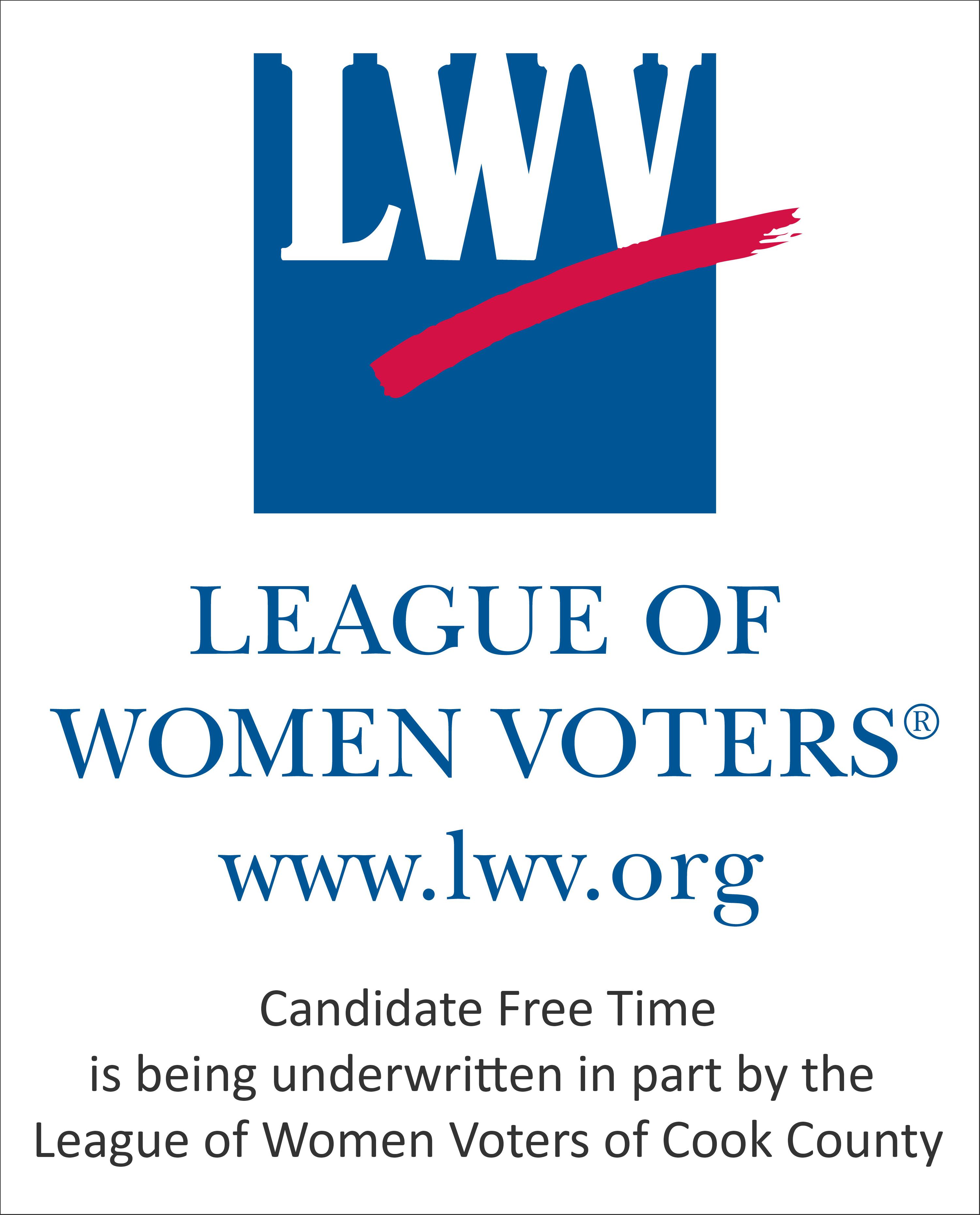 About this candidate:
Name: R. Cary Capparelli
Party: Democratic
Residence: Chicago
Family: Single, Son of Ralph C. and Cordelia J. Capparelli
Occupation: OMNI-Communique Inc. (self-employed), an international marketing and public relations entity 
Political experience: 1997-1998 Public Member, Illinois Banking Committe (appointed by Governor); 2000-2009 Board Member, Illinois International Port (appointed by Governor), Member of the Executive Committee, Chairman of the Homeland Security, Legislative and Marketing Committees.
Website: rcarycapparelli.com
What is your vision for this office?
It is reasonable to assume all the candidates running for Commissioner of the Metropolitan Water Reclamation District of Greater Chicago are agreeable that their primary objective is safe water management.
The present Commissioners and incumbent candidates would like to "paint" the picture that everything is "just fine" at the MWRDGC but that is simply not the case. There are problems that have not been addressed. The District has experienced a history of delays and budget overruns on its Deep Tunnel Project. Suburbs, particularly to the northwest, have experienced excessive flooding. Suburbs, in general, lack representation because of the cumulative voting method used to elect Commissioners.
MWRDGC Commissioners manage a colossal $1.6 billion budget. It is troubling that there has been insider domination of its board for over 40 years. This control has allowed for waste of these monies. This is contrary to the concept of any effective government. A proper government needs full representation to provide a counter-balance and exchange of opinions. Any budgetary process must follow basic sound principles: it is imperative for a financial plan to be responsible, accountable, absolute and adhered to.
The MWRDGC is serious business. In my opinion, although under the radar, it is just as important as city or county government. It is unfortunate some of its Commissioners and candidates are simply not qualified.
For the District to move forward, there is a need for a new breed of commissioner with an enlightened vision to make the agency more efficient. Now is the time for this gradual transition to reform the MWRDGC Board of Commissioners by electing qualified candidates opposed to 'machine' operatives. 
What is the most pressing issue facing Cook County, and how can you help address it?
Reiterating, candidates can agree on many, if not most, items on an agenda. The difference is how to identify a problem and its solution.
Integrity and transparency are integral qualities missing in this procedure. Correction of insider domination of procurement is vital to its immediate survival to withstand any more downgrades. Per se, all Cook County governments disregard crucial vetting of its contracts to avoid continued waste because of favoritisms.
As Commissioner, I will have the opportunity to offer the counter-balance of opinion and challenge what is not proper or correct in the theater of the one-sided domination. 
CANDIDATE STATEMENT
My name is Cary Capparelli and I am the only independent candidate running for the six-year term as commissioner of the Metropolitan Water Reclamation District. All of the other candidates are directly or indirectly tied into the machine.
It is easy to assume that all candidates would agree that safe water management is the main responsibility of the Board. The difference is how one manages that objective.
The Board has been dominated by party insiders for over 40 years, causing mismanagement, project delays and budget overruns. The Board consists of too many unqualified professional politicians.
I am a geographer, a discipline geared towards environmental policy. I urge you to compare the candidates. You can find information on me at CaryCapparelli.com.
On Election Day, you can find me one name up from the bottom at Ballot 135.
Thank you.
---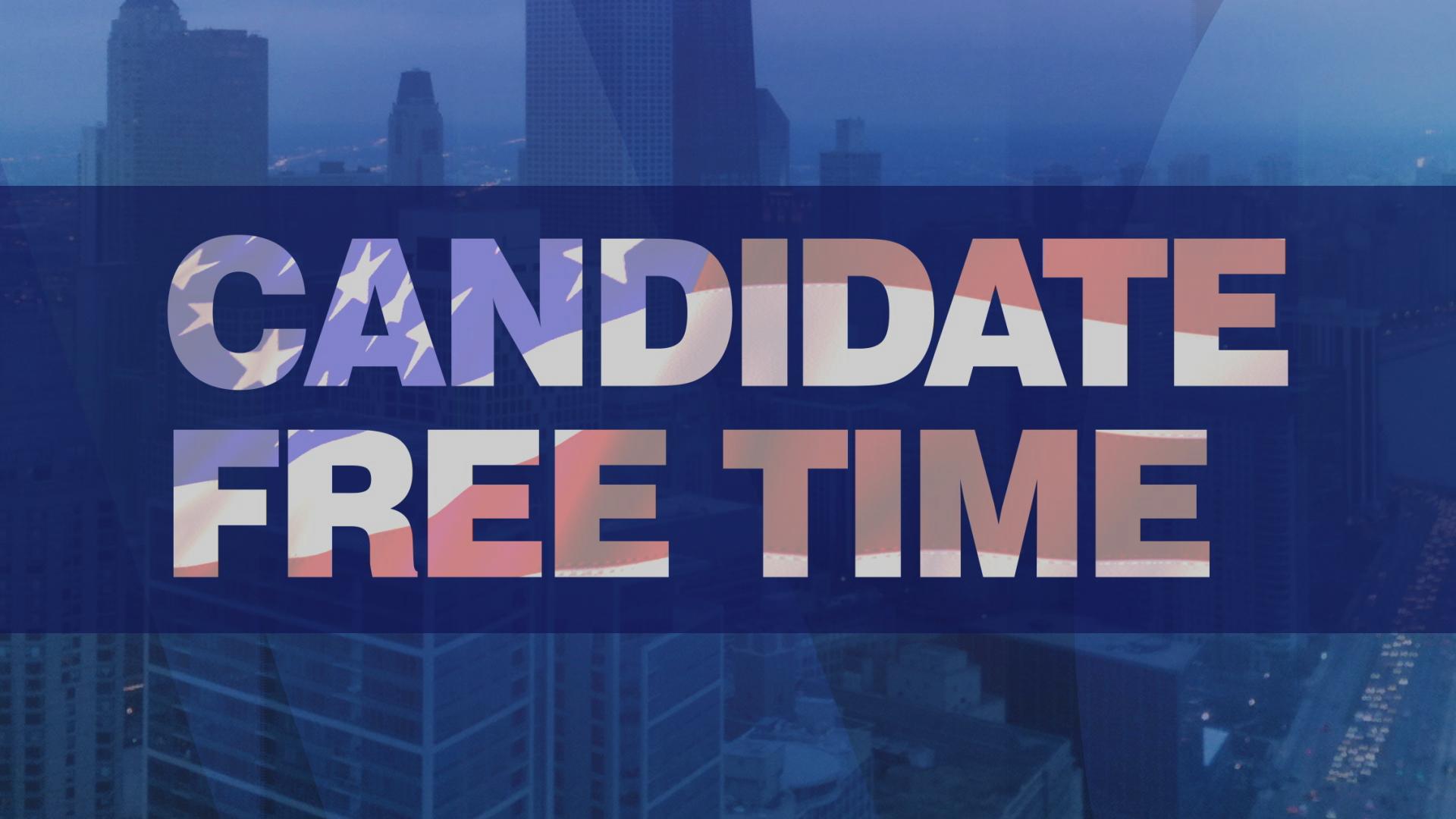 See more Metropolitan Water Reclamation District candidates
Return to our 2016 Voters' Guide to the Primary
---