WTTW's 2016 Voters' Guide to the Primary is an online resource designed to inform voters about the candidates running for Cook County office in the March 15 election.
Every candidate running for a Cook County office was given two minutes to tell voters where they stand on the issues, why they feel they are best qualified and what they intend to do if elected or re-elected. The messages were recorded at the WTTW studios at no cost to the candidates. The Voters' Guide is an online version of Candidate Free Time, pioneered by WTTW in the 1992 race for U.S. Senate. This year, we are proud to partner with the League of Women Voters of Cook County to give voters this guide to candidates for Cook County office.
About this office: Clerk of the Circuit Court
The Clerk of the Circuit Court of Cook County is the keeper of the records of the Court. The Clerk is responsible for serving the court, the legal profession and the general public by recording court decisions and events; handling fines, bail bonds and other financial transactions; and supporting the court system with record storage, microfilming, automation and other services.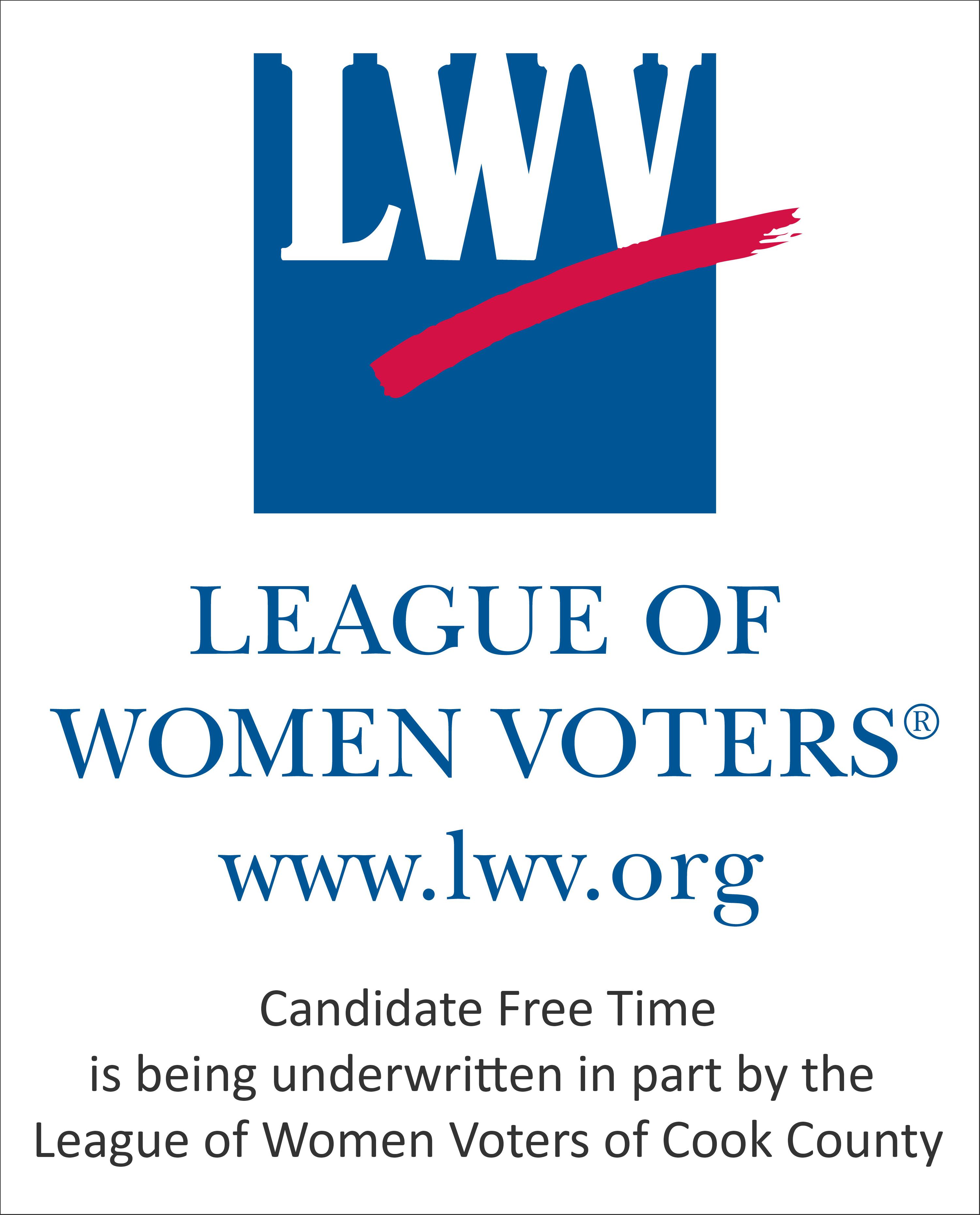 About this candidate:
Name: Jacob Meister
Party: Democratic
Born: April 1965
Residence: Chicago
Family: Single
Occupation: Attorney and Civil Rights Advocate
Political experience: U.S. Senate candidate (2010)
Website: jacobmeister.com
What is your vision for this office?
There is near universal recognition that the Clerk of the Circuit Court's office is broken, both operationally and ethically, steeped in cronyism and riddled with inefficiencies and antiquated technology. That culture needs to be changed. I will fix it.
As an attorney and civil rights advocate, I have spent the past 25 years of my career fighting for justice. During that time, I have practiced in almost every division of the Cook County courts and in almost every courthouse. I am intimately familiar with the operations and procedures of the courts and know and understand how the Clerk's role in the justice system needs to be changed in order to meet the needs of all constituents.
I have seen firsthand how lost paperwork and hastily scrawled handwritten notes, which is a common occurrence in the Clerk's office, can leave cases and lives in limbo. I have seen countless litigants frustrated and unable to navigate an often overly bureaucratic system. I have seen how the inefficient paper-based system wastes the time and resources of every individual and entity who deal with the court system, on top of costing taxpayers and businesses millions.
In addition, I have also practiced in courts around the country and Illinois. I know how good court systems operate, and how the practices and procedures in Cook County need to be reformed.
My vision is a Circuit Court Clerk's office that operates the court system effectively and efficiently so the focus is on justice instead of bureaucracy. To better manage the county's 17 court locations and maintain court files for over 1.5 million cases each year, my focus will be on technology, prioritizing customer service and increasing the transparency of the office. These reforms will help correct the difficulties and injustices that currently exist when navigating the court system.
Over time and by consistently making meaningful and measurable improvements, in both ethics and operations, the Clerk of the Court's office will better serve all Court constituents and earn the trust of the public. 
What is the most pressing issue facing Cook County, and how can you help address it?
Instead of exacerbating the County's financial woes, under my leadership the Circuit Court Clerk's office could be part of the solution. My priority will be maximizing savings by modernizing operations, which will improve efficiency and justice for all who depend on the office.
For example, the current lack of modern electronic systems prevents collaboration and communication with other agencies in the county, and costs taxpayers and businesses millions. As Clerk, I will move the office away from antiquated systems and embrace the technology needed to dramatically increase efficiency. We also need to ensure that the Court's computer systems integrate all stakeholders in the justice system, including all municipalities in the County, the Sheriff, State's Attorney, Public Defender, Department of Corrections and private attorneys, among others. This capital investment will ultimately achieve significant efficiencies and savings both at the county and municipal levels and will insure that errors are minimized.
Another example demonstrates how current management and decision-making practices not only wastes taxpayer dollars, but also significantly impacts social justice. Because the Court Clerk's office continues to operate with a paper-based system, misplaced files have led to people languishing in jail for days, weeks and months longer than required. The individuals often file a lawsuit against the Clerk once finally released. Taxpayers are on the hook for housing, litigation and settlements.
There are millions of dollars savings to be found and gross injustices that need to be corrected. The Circuit Court Clerk's office is where I hope to do my part to help Cook County leaders and residents alike.
CANDIDATE STATEMENT
Hello, I'm Jacob Meister.
I'm an attorney, civil rights advocate and Democratic candidate for Cook County Clerk of the Circuit Court.
The Court Clerk is the chief administrator of the court system. The Courts handle 1.5 million cases every year – everything from traffic tickets, to child custody cases are processed by the office each year.
The Clerk's office is broken – both operationally and ethically. It is full of pay-to-play cronyism and corruption; riddled with inefficiencies and outdated technology.
That is why I am running: To fix what is wrong in our Court system.
As far back as I can remember, I have had a passion for helping people and have spent the past 25 years working in the courts fighting for justice.
I will bring this same passion for helping others to the Circuit Court Clerk's office an office which affects the lives of people each and every day.
My top three priorities will be to: Introduce modern technology throughout the office; prioritize customer service, and increase transparency
I will put an end to lost paperwork that leaves cases and lives in limbo and will reform the paper-based system that wastes everyone's time, and costs taxpayers millions.
We need a justice system that meets today's needs and challenges.
Incumbent Dorothy Brown's administration has been a model of corruption and incompetence. She hasn't implemented what she promised 15 years ago. The Clerk's office is in worse shape than ever.
To top it off, Dorothy Brown is now embroiled in FBI and and grand jury investigations involving pay-to-play politics and financial improprieties.
My other opponent, Alderman Michelle Harris has no legal background or court administrative experience and will only protect the patronage system and the status quo. Alderman Harris is responsible for blocking an elected school board and ethics oversight.
My opponents can't be trusted to put the taxpayers and the justice system ahead of their own self-interests.
I am the only candidate with the legal, administrative and reformer credentials needed to tackle an office firmly entrenched in the status quo.
I'm Jacob Meister, asking for your vote on March 15.
Thank you.
---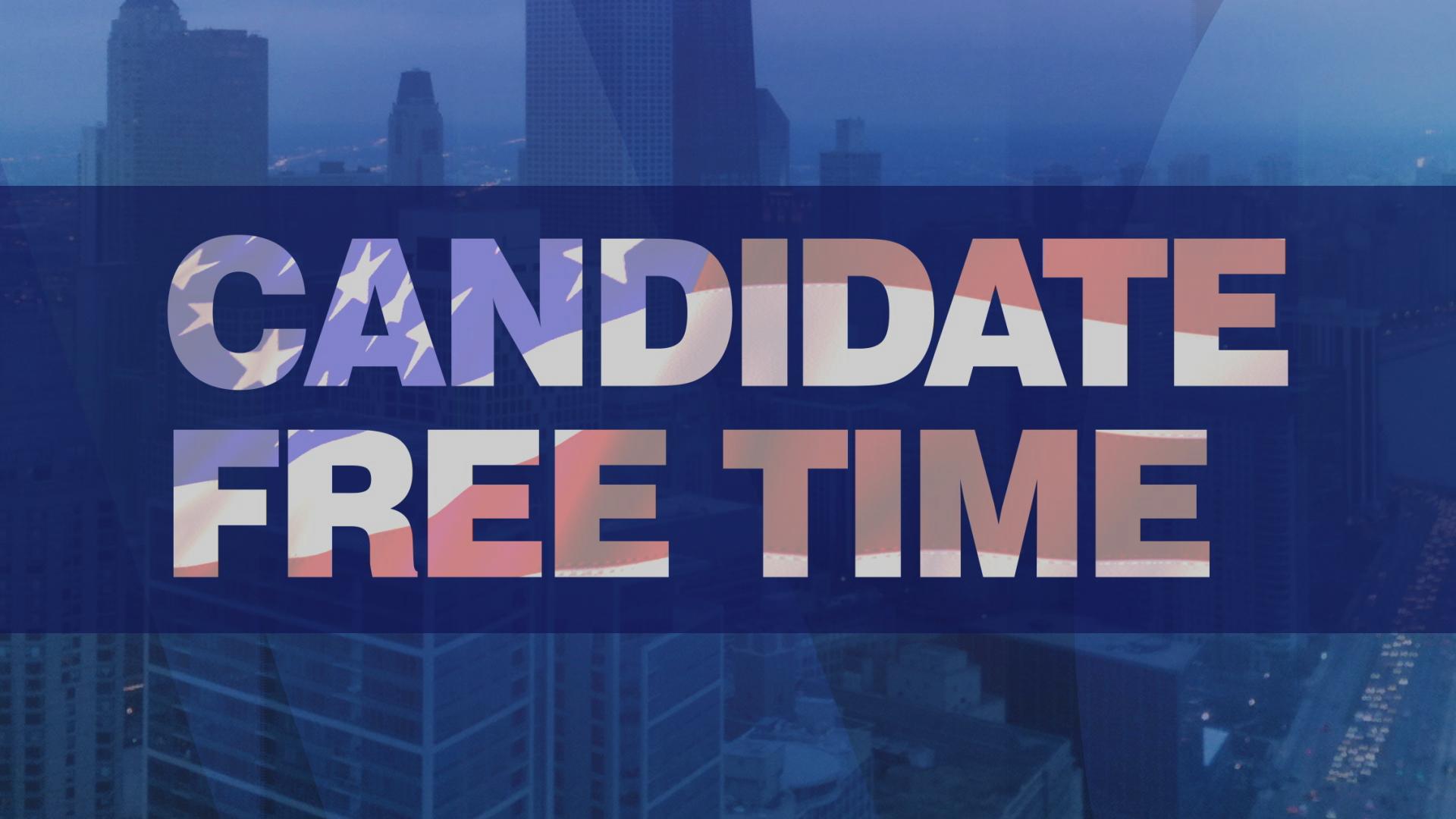 See more Clerk of the Circuit Court candidates
Return to our 2016 Voters' Guide to the Primary
---