The video cannot be displayed.
The list of comedians who performed there reads like a who's who of comedy: Jamie Foxx, Chris Rock, Martin Lawrence, Steve Harvey, Monique, Cedric the Entertainer and Bernie Mac. 
"All Jokes Aside was a pillar and a hub, a mecca, for comedians of color who, in the city of Chicago, weren't playing other mainstream comedy clubs," said club co-owner Raymond Lambert. "It provided them with the opportunity and the stage to practice their craft."
For most of the 1990s the South Side comedy club was one of the most influential in the country. 
Nights at All Jokes Aside were "incredible," Lambert remembers. "There was so much pent-up demand for this kind of talent. You can imagine the show when you had Steve [Harvey], and Bernie [Mac] and Cedric all on the same set before they were the kings of comedy."
A documentary about the club, called "Phunny Business: A Black Comedy" airs tonight at 10 p.m. on WTTW. (Watch a trailer for the documentary below.)
Lambert is also the author of a new book about the club, called "All Jokes Aside: Standup Comedy is a Phunny Business."
He joins us to discuss the history of the club, the documentary and his new book. He also talks about his stringent rules (and dress codes) at All Jokes Aside.
---
Read an excerpt from "All Jokes Aside: Standup Comedy Is a Phunny Business." 
Please tip your servers; they are working hard for you tonight, and it keeps those sneaky bastards from stealing.
—George Willborn
Even in its early days, All Jokes featured stars like Jamie Foxx, Bill Bellamy, Joe Torry, and Adele Givens. Bernie Mac, as promised, was a regular. But the success of that first show featuring Steve Harvey as the headliner in November 1991 convinced James and me that keeping the club going was worth our time, money, and effort.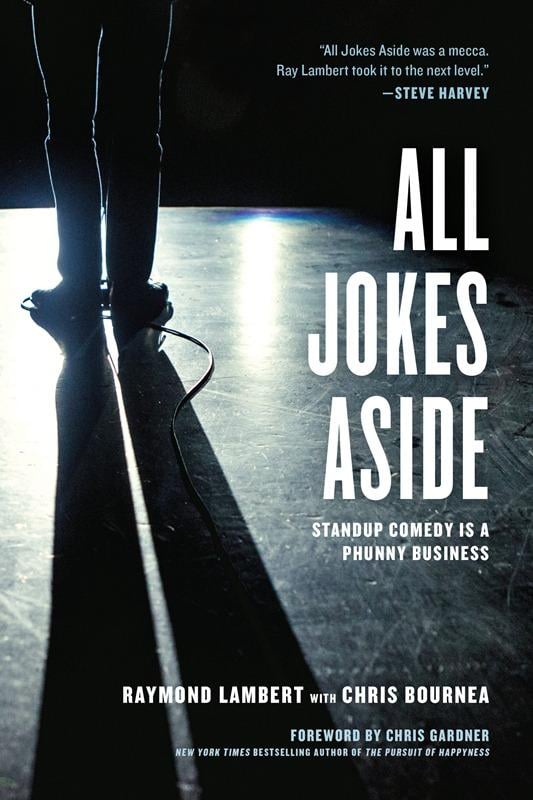 We couldn't afford a hotel room for Jamie Foxx either, but when cats like Steve and Jamie were willing to sleep on the couch, and Bernie and Adele were willing to work for a reduced rate, we began to think, We may be on to something.
It was unintentional, but even my boss was helping out. Chris Gardner jokes that he was the original investor in All Jokes Aside—without knowing it. In the Phunny Business documentary, he commented, "Ray Lambert would be sitting at his desk crying because he was laughing so hard. I didn't know he was on the phone with Steve Harvey, D.L. Hughley, and Cedric the Entertainer while I was paying him." 
Like James and me, Mary also kept her day job, which was with the Chicago Board Options Exchange. Mary assumed responsibility for all of the administrative duties involving the comedians, including making travel arrangements, issuing checks, and managing the day-to-day staff. She wasn't afraid to take on the role of enforcer. When the comedians or staff had an issue, she would handle it, telling them, "Don't bother Raymond. I got this."
The comedians had a love/hate relationship with Mary. They often made her a part of their act. Earthquake would often joke, "Mary was awful. I mean, she was harder on me than an ex-wife. I guess I look like the man that did her wrong." In all seriousness, Mary's no-nonsense management style was especially helpful when one of the male comedians had a gripe. Sometimes when it's a man-to-man conflict, we guys can't get beyond the alpha-male mindset. Mary was able to defuse situations, and she did it very well. She became that female voice that the comedians found easier to listen to.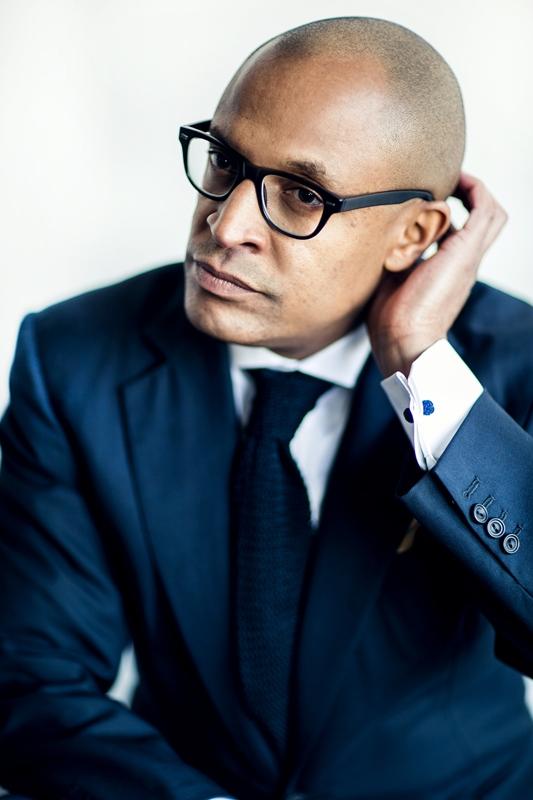 Raymond Lambert (Photo © Kirsten Miccoli, courtesy of Agate Publishing) Mary's ability to handle much of the day-to-day freed me up to concentrate on the time-consuming task of finding the best talent to feature onstage. It also gave me time to deal with the managers, agents, and lawyers. That part of the business can be interesting, but I would not necessarily call it fun. Most agents and managers saw it as their job to get the most out of me, the club owner, that they could. When they were good, they sought win-win deals, but this was rare.
All Jokes Aside continued to grow, and I eventually found myself at a career crossroads. Burning the candle at both ends began to wear me down—my days went from 5:00 a.m. at the gym, 7:00 a.m. sharp at Gardner Rich & Co., then arriving at All Jokes Aside by 5:30 p.m. I routinely got home at midnight during the week and at 2:00 a.m. on weekends. After a year of this, I decided to leave Chris Gardner's firm to focus on All Jokes full-time.
Initially, Chris didn't take it well at all when I told him I was leaving. He was very disappointed, and at the time, I couldn't understand why. It's not like I was starting a rival firm. Occasionally, he would come to All Jokes, and we wouldn't even acknowledge each other. Our egos wouldn't allow it. Years passed before Chris and I reconciled. But with the benefit of time and distance, I began to understand why Chris was so upset when I walked away from Gardner Rich. Just as I had a dream of launching a national comedy-club chain, Chris had long-term plans for his firm and had trusted me to help bring them to fruition. I was Chris's top salesman, and I generated a lot of money for both of us. He had a vision, and I was the guy that he felt could assist him in seeing it through. 
I didn't make the decision lightly to resign my well-paying position at Gardner Rich. I enjoyed working for Chris. We were a good team. But something was missing. I realized I was at a pivotal moment. I could choose to continue to work for someone else or realize my dream of creating something of my own. At the time, I adhered to the philosophy that I observed working with great comedians: you can't be a great comedian and have a full-time job. You have to be all in. Not only passionate but obsessed. Even a job as good as the one I had. You have to choose.
Reprinted with permission from All Jokes Aside by Raymond Lambert with Chris Bournea, Agate Bolden, 2016.
The documentary "Phunny Business" airs on WTTW at 10 p.m. Watch a trailer, below.
---
In 2011, Phil Ponce interviewed Lambert and John Davies, director of "Phunny Business" and co-creator of WTTW's "Wild Chicago," about the documentary tracing the rise and fall of All Jokes Aside. Watch the interview, below.
---