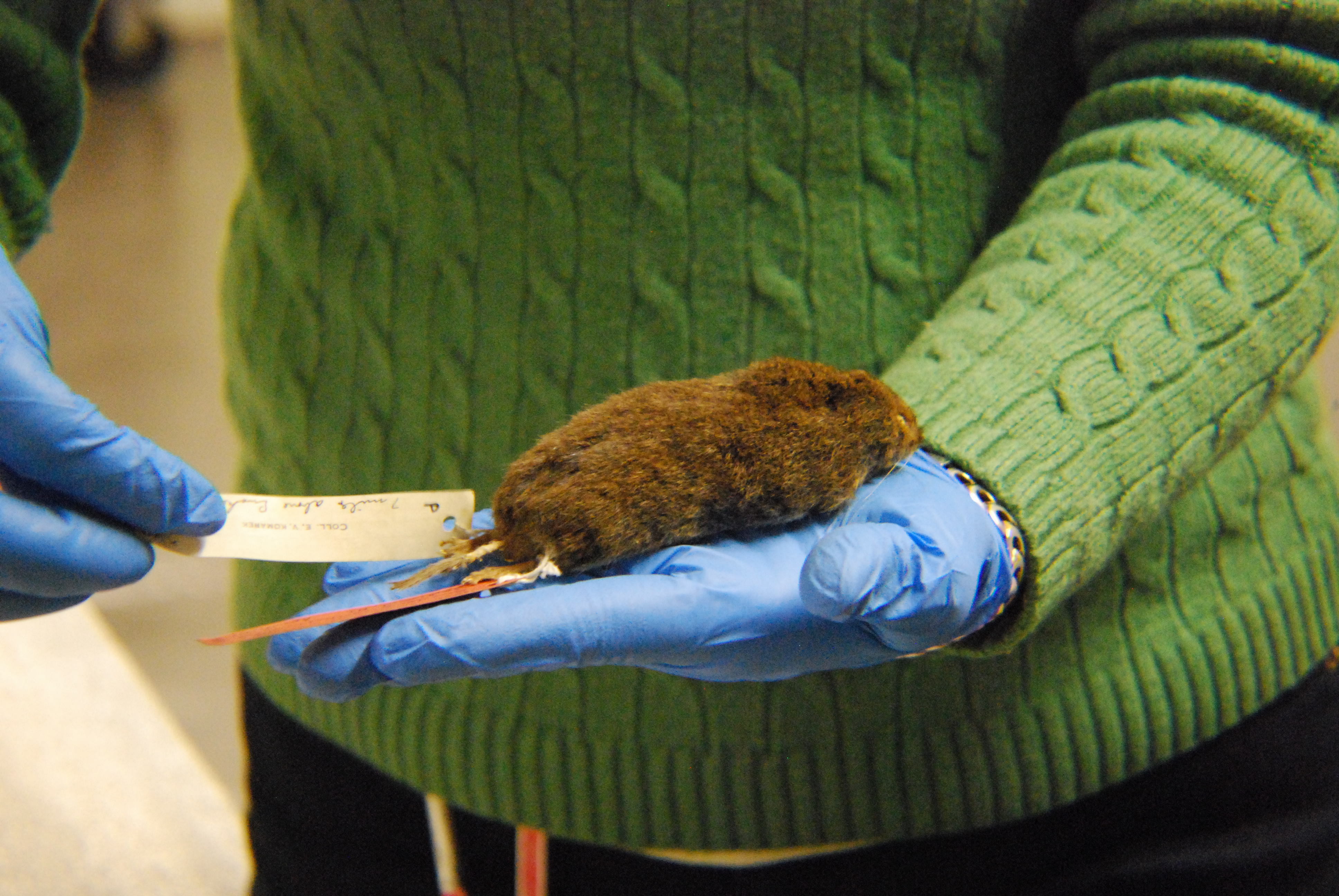 Nature museum collections manager Dawn Roberts holds a southern rock vole. (Courtesy Peggy Notebaert Nature Museum)
In honor of its 160th anniversary next year, the Peggy Notebaert Nature Museum will host a week of festivities, including a look at some of its rarely seen specimens in addition to a special pop-up exhibit focused on the museum's history.
On Thursday, the museum – which bills itself as the oldest in Chicago – will turn out some of its rarer animal specimens, including a small rodent called a southern rock vole and two specimens of prairie chicken, a species whose population has rapidly declined due to habitat destruction. The vole is a type specimen, meaning it's the first of its kind to be recognized scientifically and the basis against which all other species of that vole get measured. 
The reason the museum can call itself the "oldest" is because it was originally the Museum of the Chicago Academy of Sciences, first founded in 1857. The museum later changed its name when it opened in its current location at the intersection of Fullerton Parkway and Cannon Drive in 1999.  
Aside from voles and chickens, the museum will also host a new pop-up exhibit about its creation and history that includes historic photos of the Chicago Academy of Sciences.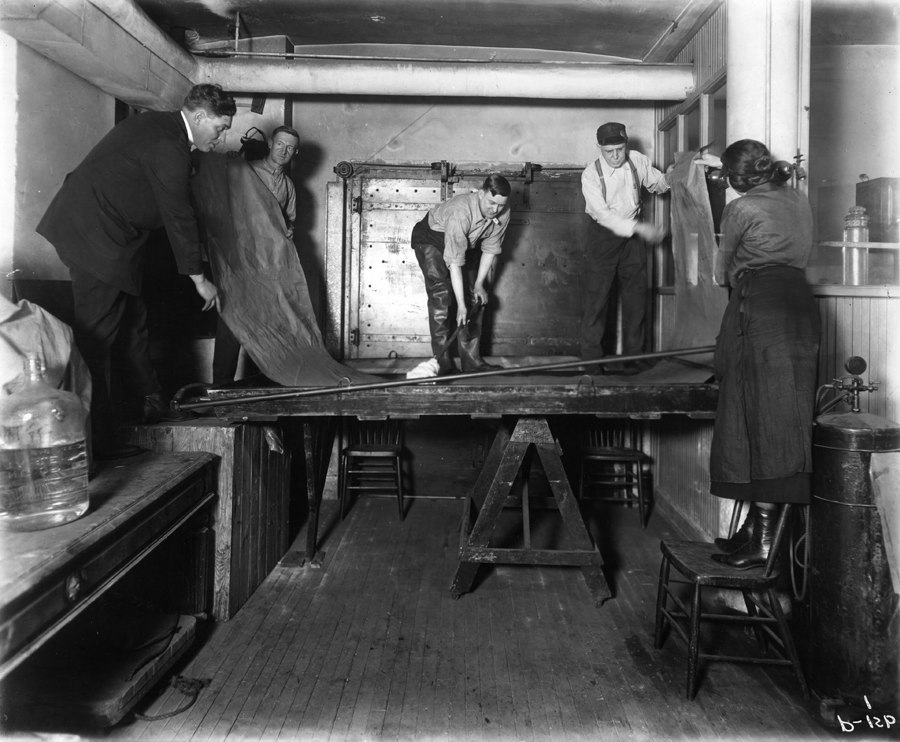 Chicago Academy of Sciences employees develop background for diorama, circa 1920. (Courtesy Peggy Notebaert Nature Museum)
The museum will open its vault Thursday from 10 a.m.-2 p.m., with additional founder's week activities through Saturday. For more information, visit the Peggy Notebaert Nature Museum's website.
---