The video cannot be displayed.
There are more questions tonight in the wake of the police-involved shootings that occurred over the weekend.
A 19-year-old African-American male who police say was wielding a baseball bat and a 55-year-old woman who lived downstairs from the teen were both shot and killed by police. Authorities describe the shooting of the neighbor as accidental.
The incident has prompted immediate moves toward reforming police training as the victims' families search for answers.
The new head of the Independent Police Review Authority and the interim Chicago Police Department superintendent met Monday to discuss some reforms that Mayor Rahm Emanuel directed them to come up with. This comes as the mayor's office announced today that Emanuel would cut short a family vacation in Cuba that was scheduled to last the rest of the week and will return home tomorrow.
The shooting happened early Saturday morning in the West Garfield Park neighborhood. Two were killed: 19-year-old Quintonio LeGrier and his 55-year-old neighbor Bettie Jones. There are bullet holes near the front door of the building.
One of two bullet holes in the wall of house where this weekend's police shooting took place #chicagotonight pic.twitter.com/VLvZtb0X61

— Paris Schutz (@paschutz) December 28, 2015
Family members said Jones was shot opening the door for the police, although police and IPRA accounts are not yet confirming that. The investigation is ongoing. 
"Chicago Tonight" saw police detectives searching the house next door and spoke with members of Jones' family who say they are distraught and demanding answers.
Police detectives searching house next to one where police-involved shooting took place #chicagotonight pic.twitter.com/faqwotwMth

— Paris Schutz (@paschutz) December 28, 2015
"There's no plausible reason or best explanation why Bettie Jones would answer a door doing her civic duty, cooperating and assisting law enforcement and get gunned down at her very door," said Eric Russell, a spokesman for the Jones family.
The family has retained attorney Sam Adam and will likely be bringing a wrongful death lawsuit against the city.
The case was immediately referred to the Independent Police Review Authority, whose new leader says there is not video surveillance footage showing the shootings. The officer involved has been place on 30-day desk duty, part of a brand new police department procedure.

"The officers were dispatched to the scene, they arrived, one of the officers discharged his weapon, and the two individuals were hit and unfortunately died."
–Sharon Fairley
---
"The incident got started by two calls that came into 911 in early morning hours," said IPRA chief Sharon Fairley. "The first called and said someone was threatening his life. The second was from someone who announced himself as Antonio LeGrier who said his son was beating on his door with a baseball bat in his hand. The officers were dispatched to the scene, they arrived, one of the officers discharged his weapon, and the two individuals were hit and unfortunately died."
The case has not yet been referred to Cook County State's Attorney Anita Alvarez.
Almost immediately, Emanuel directed interim Chicago Police Superintendent John Escalante and Fairley to meet to reform Crisis Intervention Training and de-escalation practices for police officers, as well as training on how to deal with calls that involve potential offenders with mental health problems. 
Fairley says they will look at all aspects of training in the coming days before coming up with a solution.
"There's policy, there's training and there's culture," she said. "There's going to have to be change in all three. Cultural shifts will change over a longer term of time. There may be things we can change in policy and training in the short-term to get the ship moving in the right direction. I can say what happened was tragic."
There is also talk about the use of Tasers. Why aren't officers using them before reverting to deadly force? Why didn't Jason Van Dyke use a Taser on Laquan McDonald instead of shooting and killing him?
According to the police department, only one in five officers is trained in the use of a Taser, and there are only 30 Tasers available per police district.
A spokesperson for the police department says interim Superintendent Escalante has acted to improve Taser training and increase the numbers of them, although he acknowledges that the most significant impediment to department-wide use is the fact that they are very expensive.
Related: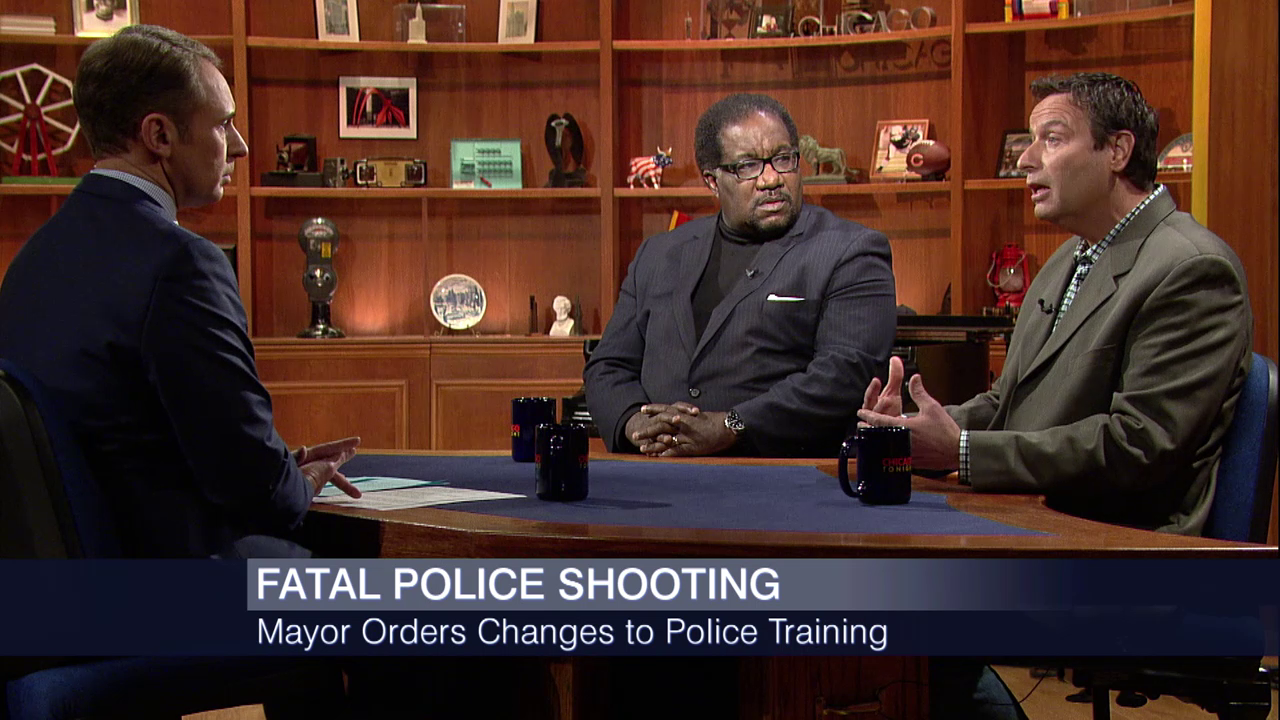 Calls for Police Reform, Training Intensify After Fatal Shootings
After two more fatal shootings by the Chicago Police Department, calls for urgent reform and better training of officers have grown louder. What, if anything, could police have done differently to de-escalate the situation? We discuss the issues with our panel.